Quielle PH Redefines Epic with Classy, Minimalist Jewelries for Men and Women
Quielle PH Redefines Epic with Classy, Minimalist Jewelries for Men and Women
While "epic" in motion pictures is described by having a brimful of elements tastefully placed in each frame, the rule changes when it comes to adorning jewelries. Brimful is not always a sound advice for something that should complement rather than overshadow a beholder of beauty.
With this, Quielle redefines "epic" by mastering the art of minimalism with her classy designs, fashioned not only for women but also for men.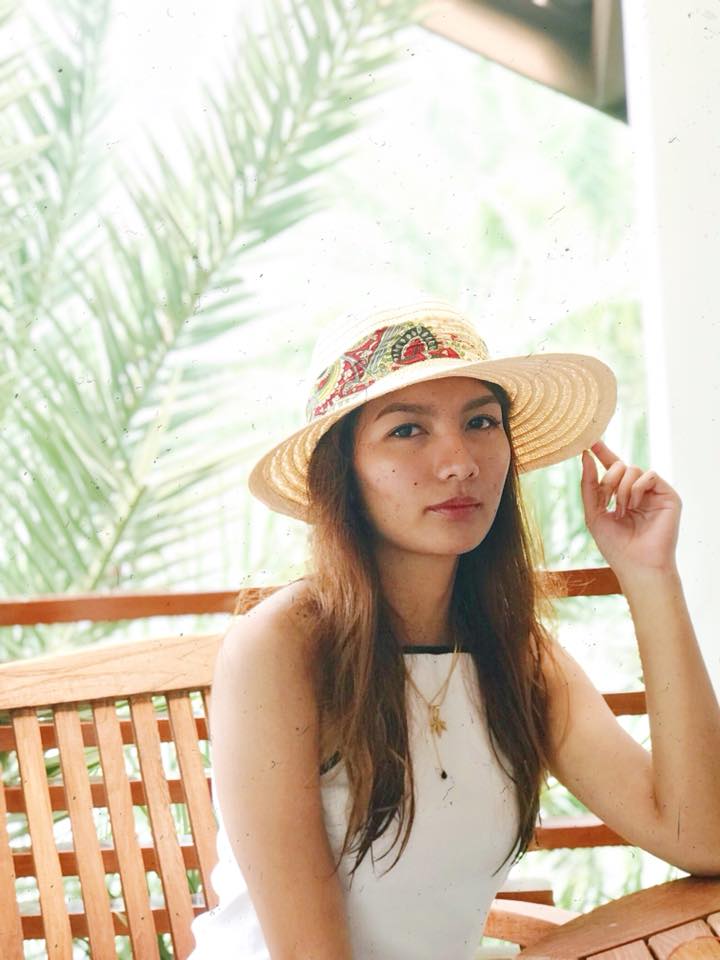 Angel Gabat is Quielle's brainchild.
The Collection
With designs inspired by the beauty of nature, Angel Gabat, owner of Quielle, uses a range of crystals, raw stones, shells, and gold to elevate her jewelry for an elegant and classy dynamic.
These materials brought up several collections at Quielle, namely the Faith Collection, which utilizes mostly gold, and the Moon Child Collection which exhibits an ethereal feel to each piece with its gold and crystal combinations.

Some of the pieces within the Faith Collection are (from left to right): Maria (Php 525), Iced Cross (Php 499), and Cherubin (Php 399)

The Moon Child Collection sports an ethereal feel with its layered necklaces (from left to right): URANIA (Php 899), HARMONIA (Php 749), APHRODITE (Php 499), and ASTRAEA (Php 749)
Aside from layered necklaces and chokers within the Moon Child Collection, earrings are also available at an affordable price range of Php 149 to Php 245.

Circá Stud Earrings (Php 199), Stargaze Earcuff (Php 245), and Flora Stud Earrings (Php 199) grace Quielle's many collection.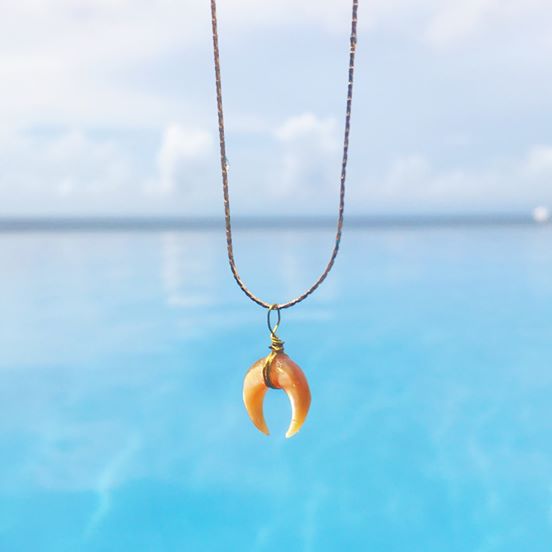 La Luna Perla (Php 399)
And because Angel wants to see her art in everyone, she also included a lot of pieces that cater to men, starting with her collection of Men's Bracelets, artfully designed with rocks, obsidian, onyx, and beads.
Included in the collection of Men's Bracelets are (from left to right): Arthur (Php 419), Caleb (Php 329), Icicle (Php 329), and Chris (Php 319).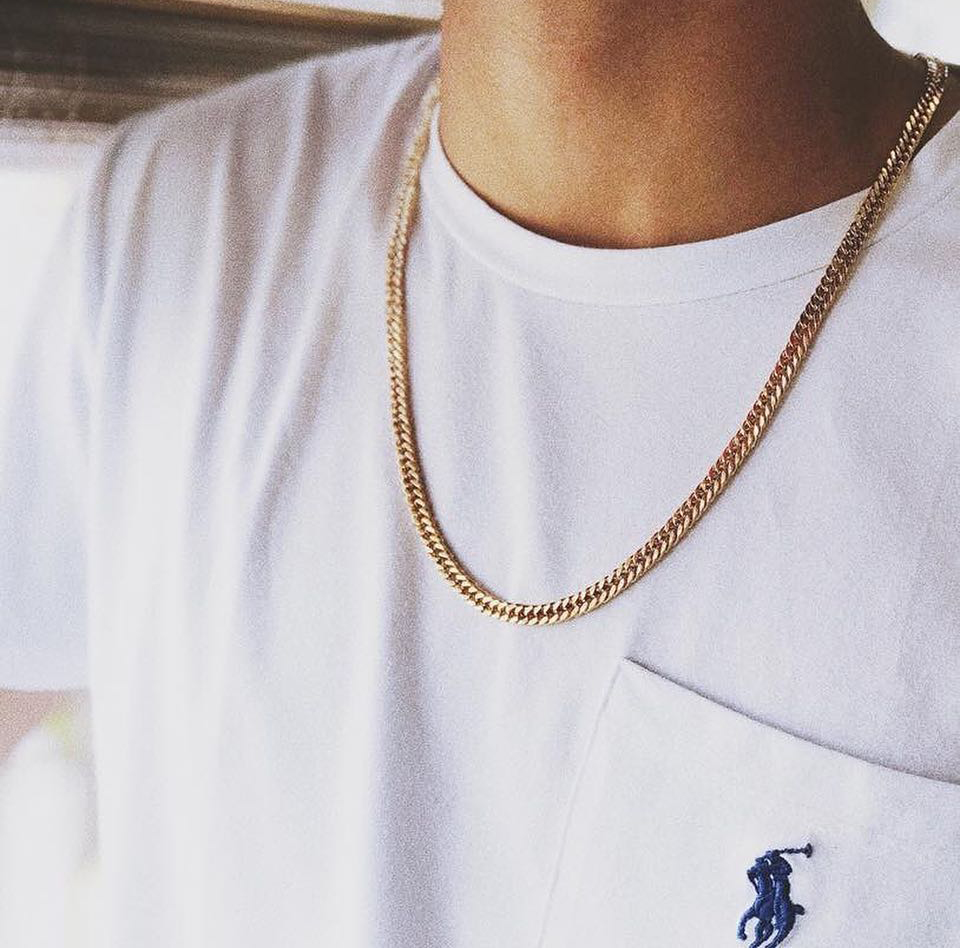 Cuban Chain Necklace is Quielle's best seller under the men's section.
Quielle's stainless steel allows for a noncorrosive property, paving the way to quality jewelry that can last for years. However, Quielle also gives its customers tips in taking care of their gold-plated stainless steels by avoiding liquids with alcohol content such as perfumes and soap.
Where It Started
As the saying goes, "You have to start somewhere," and this was where Angel started, with Nylon strings and beads. These are the materials Angel's parents bought her as a child.
With a combination of loving parents supporting her hobby as well as an aunt who used to give her some Swarovski beads, this was the start of Angel's continuous passion for jewelry.
With these pieces of jewelry she made as a child haunting her on September 2016, she decided to make something out of them and eventually started selling it. One month later, she was overwhelmed when, upon posting her few pieces on Instagram, she started getting a lot of feedback from her first few customers, including her supportive friends.
Shop for a Cause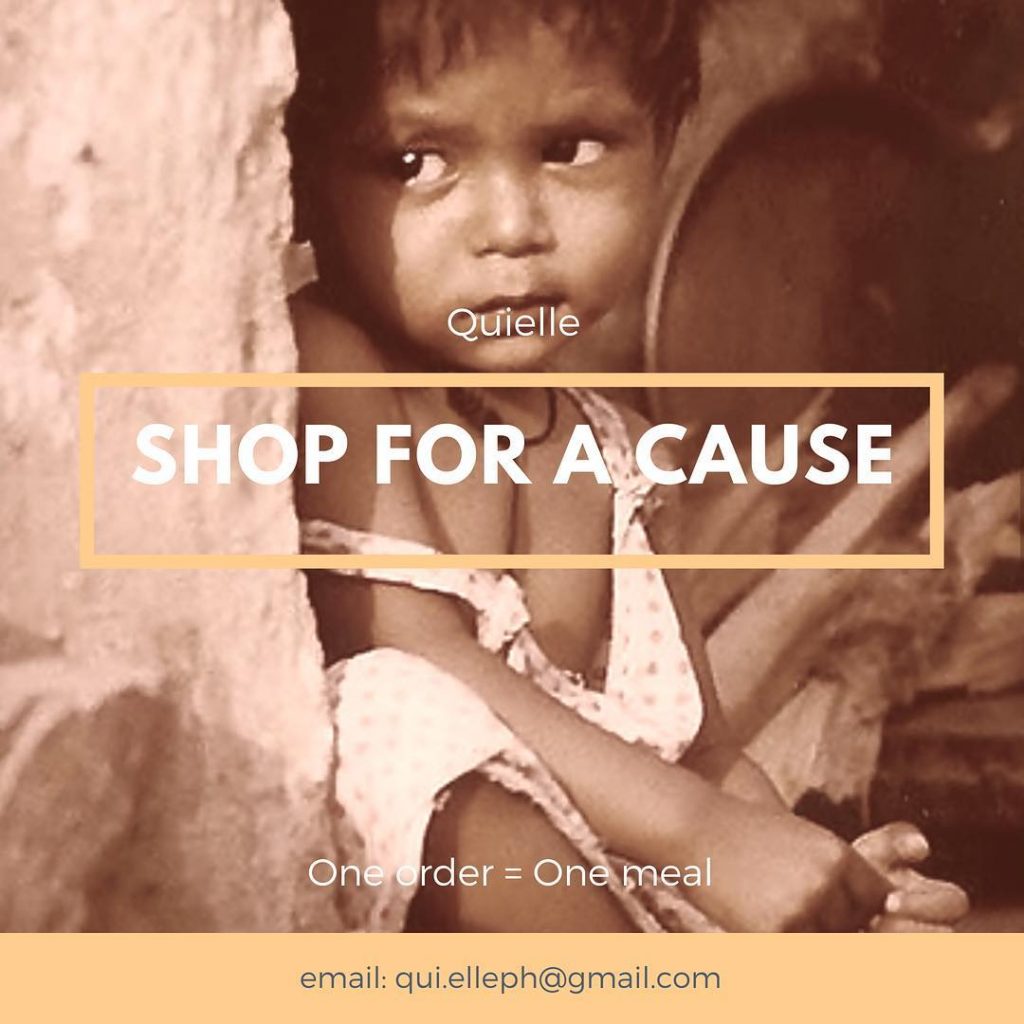 As if to live up to her name, Angel, through Quielle, gives a helping hand to the homeless with her One Order=One Meal project. Quielle, in its Facebook account, is also looking for a beneficiary. Message them at qui.elleph@gmail.com or visit their Facebook page at www.facebook.com/quielleph for updates on their Shop for a Cause. You may also call Quielle at 0906-538-9855.
---
Written by Chin Sanigan
Source: Quielle PH 
All images are courtesy of Quielle PH