Largest eyewear retail in Japan, Paris Miki is now in PH
Largest eyewear retail in Japan, Paris Miki is now in PH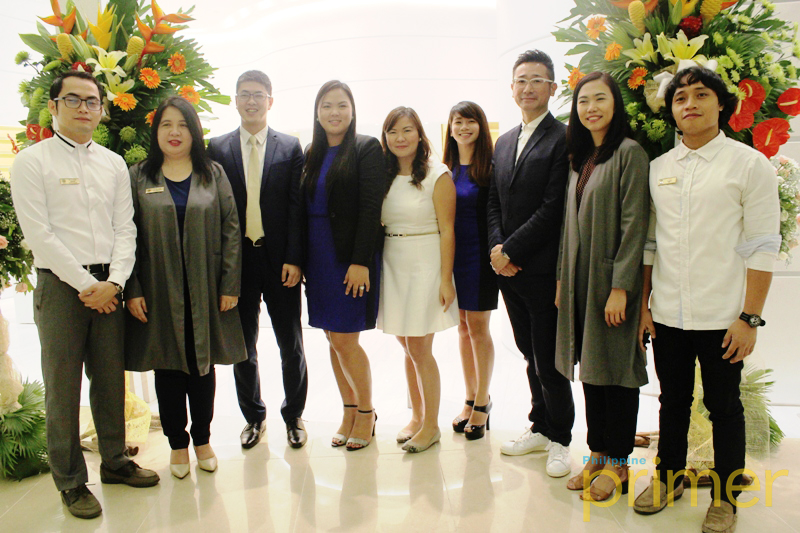 The Paris Miki staff
Japan's famous eyewear brand, Paris Miki, has finally opened its first store in Manila at the S Maison Mall of the newly opened Conrad Manila this June 15.

Soft opening with Japanese officials of Paris Miki PH
Known for its specialization in optical retail of prescription glasses and fashion eyewear, Paris Miki has served a lot of its customers by providing excellent customer service worldwide. According to Dr. Aby Paguyo of Paris Miki, the brand, with its high-quality Japan made eyewear and international brands of eyeglasses are at par with the global market.

Some of Paris Miki's prescriptive eyewears
As mentioned by Dr. Alay Llamas, their in-house brands were specifically created to "fuse design and quality." "These products which were made by Japanese craftsmen from Sabae, Fukui Prefecture meticulously labored to provide genuine quality products from most durable materials such as Titanium and gummetal," she added. Paris Miki offers an excellent selection of Japanese handcrafted eyewear by artisan eyeglass makers in Japan who bring in the design brand of products all over the world. Also, according to Dr. Paguyo, these eye wears have undergone rigorous testing to pass the Japanese level of quality control.

Paris Miki's fashion eyewear and designer brands booth
With Paris Miki's 85 years in the optical retail industry, this is the first time that they will be catering their wide-range of eyewear to the Filipino customers. Having innovative and minimalist eyewear for its customers, Paris Miki is sure to provide a unique customer experience in PH.