Newly Renovated Greenbelt 3 Reopens; Biggest Louis Vuitton Store in PH Unveiled
Newly Renovated Greenbelt 3 Reopens; Biggest Louis Vuitton Store in PH Unveiled
The year-end season brims with excitement as Greenbelt 3 reopens with several major flagship stores and first-in-the-Philippines retail concepts along its newly renovated wing. Having been under construction for most of the quarantine period, the premium mall now proceeds to unveil a new lifestyle experience that brings forth the world's most trusted brands in the heart of Metro Manila.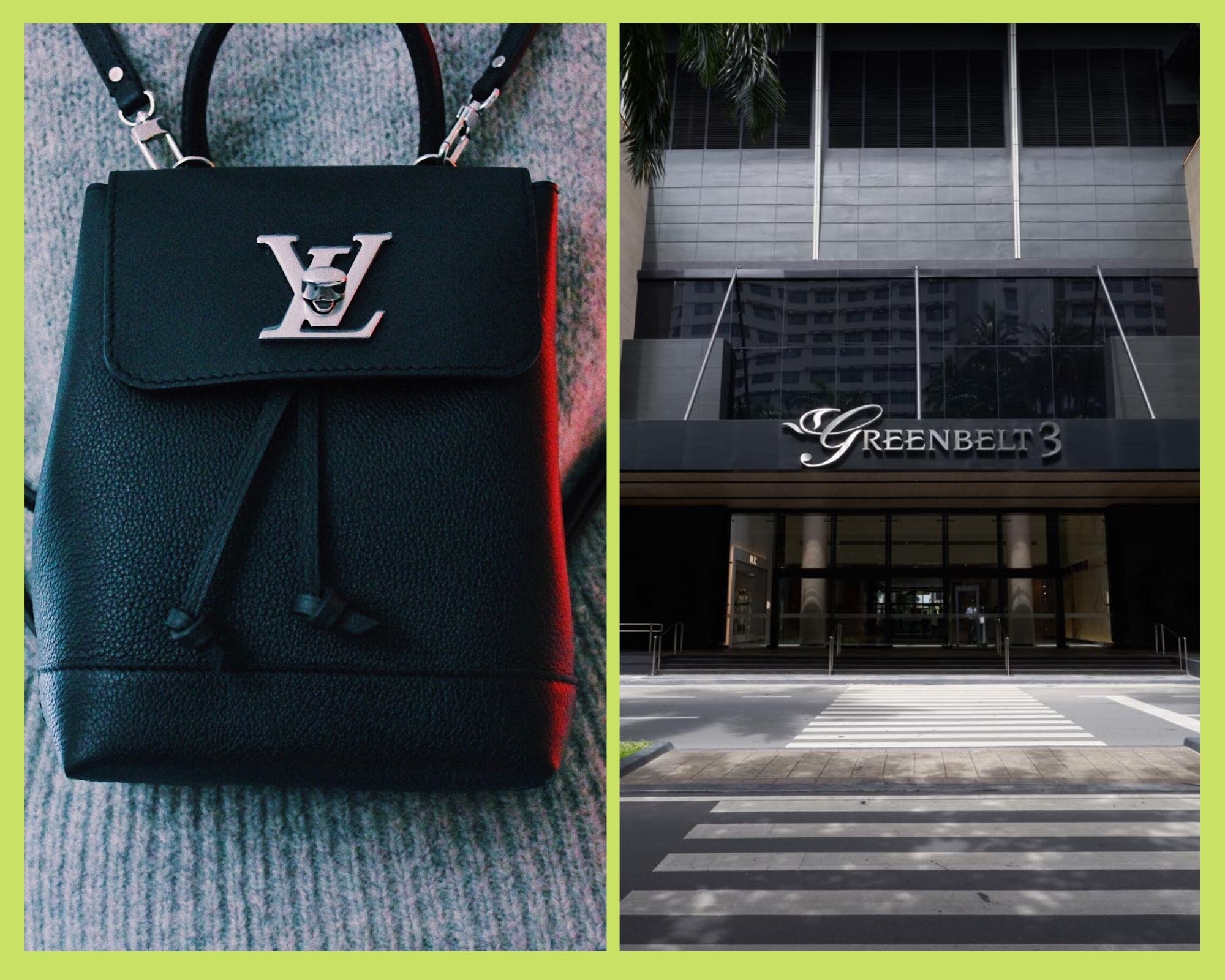 Opening its boutiques in Greenbelt 3 before the end of 2021 are Louis Vuitton, Fendi, Dior, Off White, Univers, and Thom Browne, Bvlgari, Kenzo, Max Mara, RIMOWA, Patek Philippe, and L'Officine Universelle Buly. Meanwhile, 2022 will welcome the launch of Celine, Salvatore Ferragamo, Tod's, Ermenegildo Zegna, Roger Vivier, Loewe, Jimmy Choo, and the store expansion of Hermes.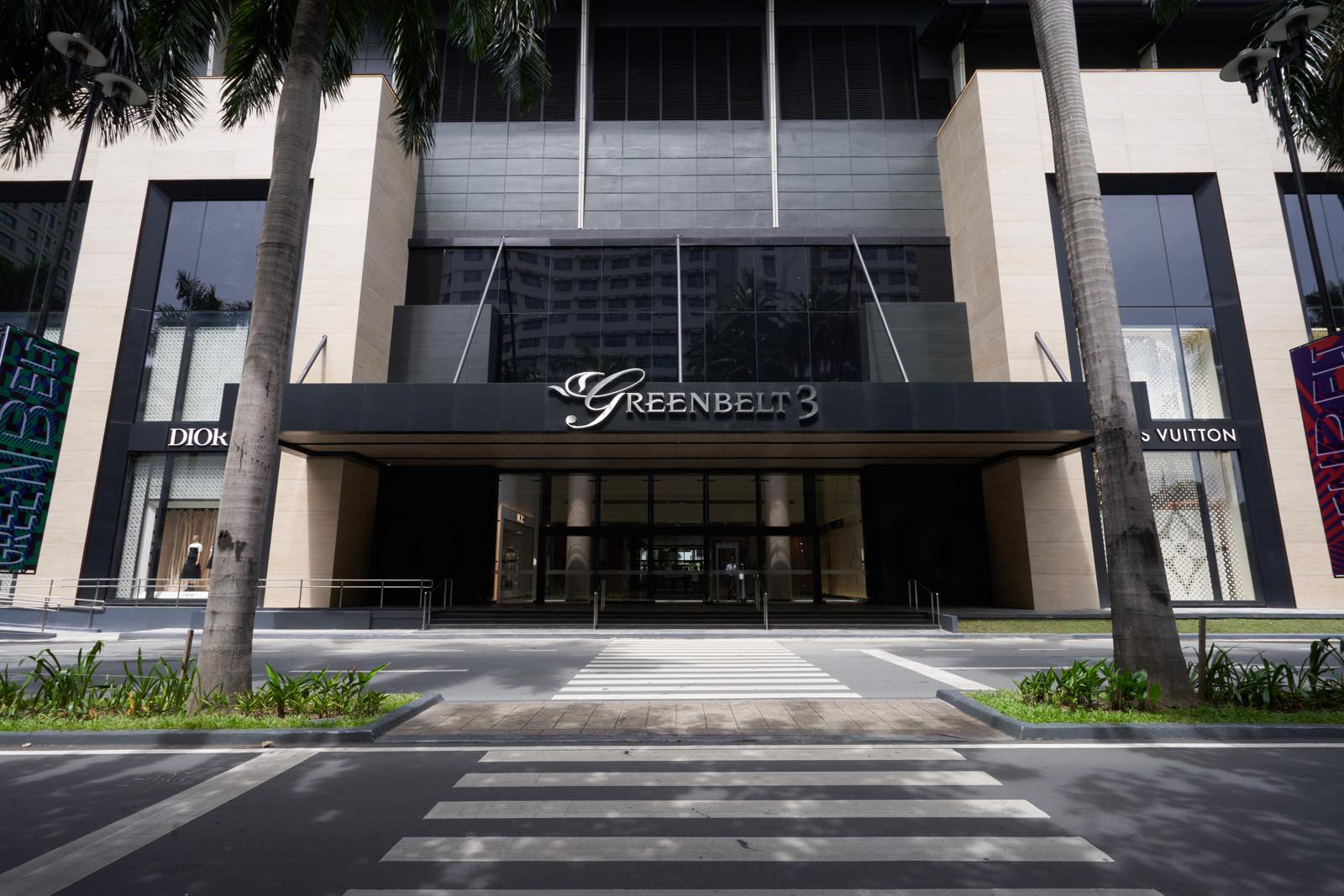 Newly Renovated Greenbelt 3 in Makati/IMAGE from Visions and Expressions
Exceptional brands in one destination
The new Greenbelt 3 carries over 18 soon-to-launch brands plus an expansion of Hermes' boutique. It flows seamlessly with the boutiques found in Greenbelt 4, which houses equally renowned labels like Burberry, Ermenegildo Zegna, Givenchy, Prada, and more. Store openings at the renovated wing will commence gradually starting October 2021. With the holidays and the New Year approaching, customers can search the widest lineup of apparel, accessories, and skincare collections from their all-time favorite global brands in these Makati-based flagship stores.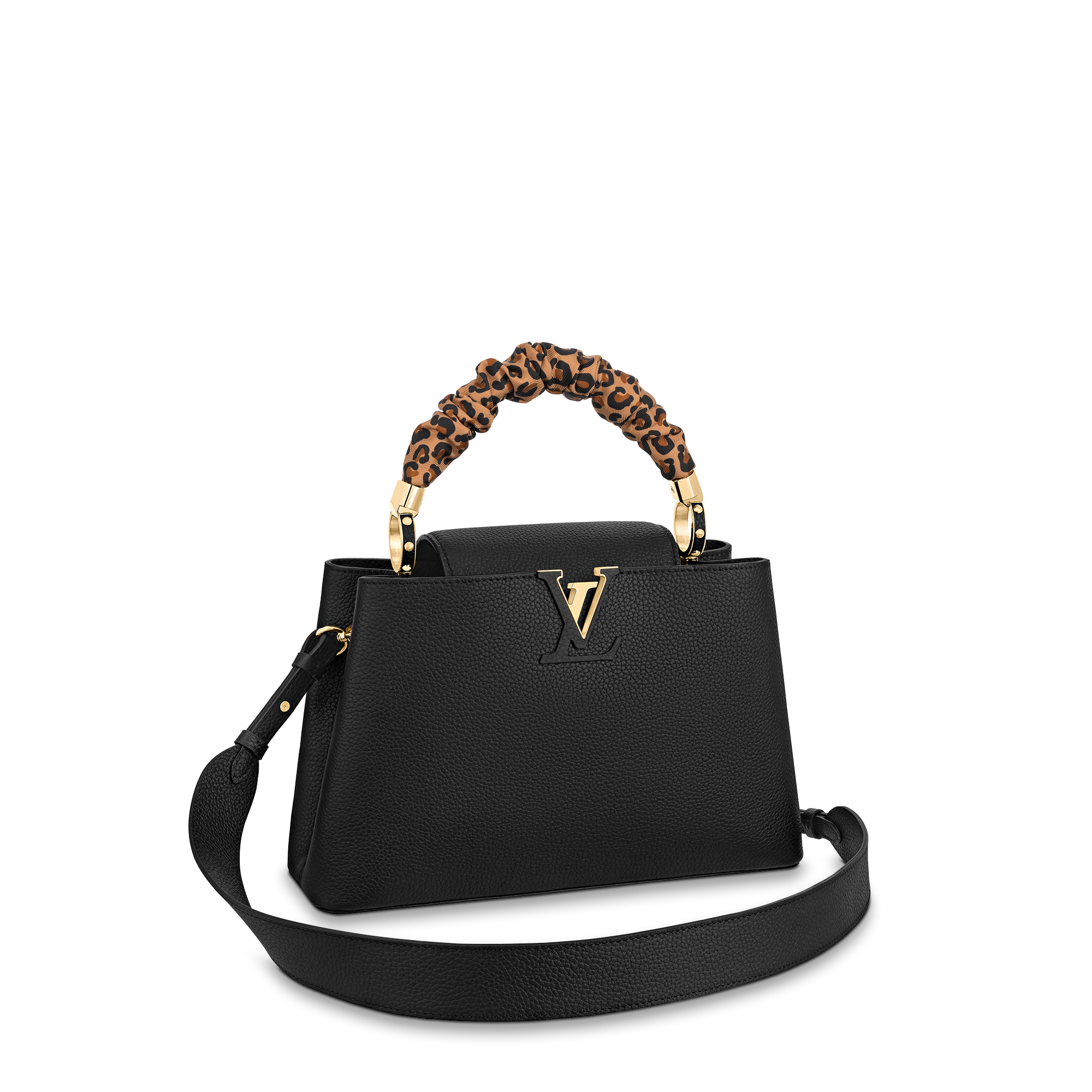 Capucines MM bag in black taurillon leather and twill handle
First on the list is French fashion house Louis Vuitton, which will unveil its newly renovated 100 sqm boutique that incorporates Filipino culture through its collaborations with local artists and interior design firm, Philux. Thoughtfully curated by sister-duo Stephanie and Jessica Kienle, the store boasts exclusive furniture pieces and locally sourced objects including Capiz shell-inspired doors and flooring patterns with traditional weaving design. Elevating the unique store concept are art pieces that beautify and give life to the boutique. These include Bea Valdes' 'Hibla 02,' Inigo Elizalde's Filipino-inspired rug designs, Olivia d'Aboville's 'Fields of Color,' and Monica Delgado's 'Bliss.'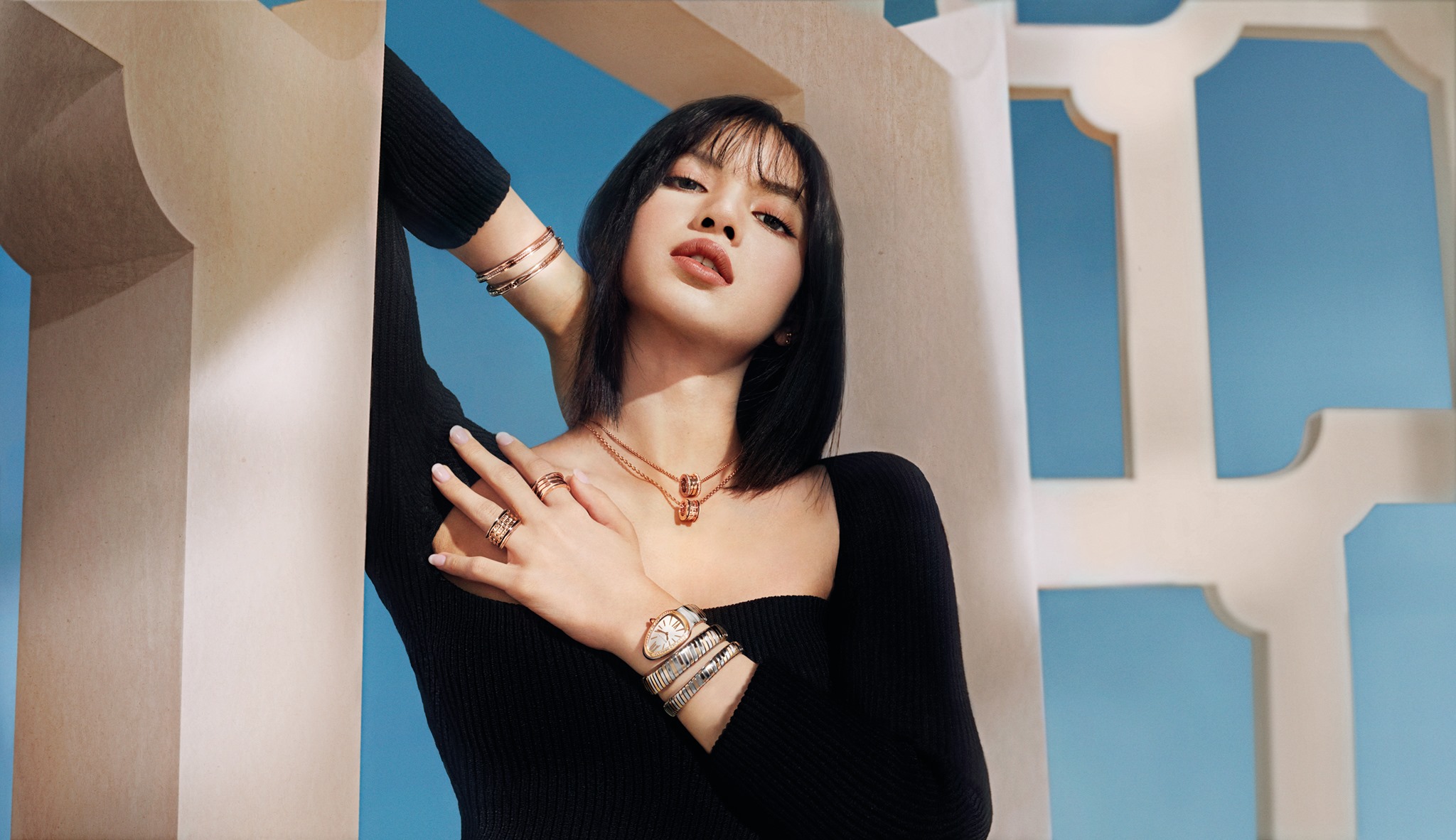 Bvlgari New Brand Campaign with Lisa of BLACKPINK
An intriguing concept also befalls Bvlgari's Greenbelt boutique. The space is inspired by Mediterranean origins and Roman traditions. Entering the store is like a walk in the ancient city of Rome—the floors are designed with star-patterned white Travertine marble and the oval-shaped counters are in light galvanized iron, thus creating an inviting ambiance for customers to browse the shop and to explore Bvlgari's most iconic collections.
Another Maison to watch out for is Dior, which is opening its biggest flagship store in the country. Unlike other retail locations, the Greenbelt branch will exclusively carry Dior's seasonal women's ready-to-wear for the first time. What's more, Italian brand Max Mara is planting its reigns in the Makati mall to further its legacy of serving contemporary collections of ready-to-wear and accessories for today's powerful women.
The refreshed Greenbelt 3 will also be the home of many international brands poised as "first in the Philippines." German luggage label, RIMOWA, is finally debuting its first flagship store in the new wing. Already beloved across Asia for its discerning travel solutions, the local boutique will offer the brand's most recognizable collections alongside one-of-a-kind collaborations and seasonal designs. One such piece is the RIMOWA Personal in a limited-edition Bamboo shade, which was inspired by the exotic produce found in Thailand's floating markets. The collection will be available exclusively at the flagship store to celebrate its opening.
For half a century, Kenzo has been infusing positive energy and contagious freedom by claiming a polychrome, daring, and borderless fashion that celebrates nature and cultural diversity. Such values will be further planted in Greenbelt 3 as the brand opens its first inline space at the Ground Floor of the refreshed wing.
An unexpected twist rocks the new wing with the arrival of two globally acclaimed brands for the very first time. Greenbelt introduces Roger Vivier, a name known for its artistic footwear, bag, and accessories that have been worn by royalties and celebrities from generation to generation. Another is L'Officine Universelle Buly, a Parisian perfume and cosmetics brand with a rich origin dating back to the 19th century as an apothecary shop.
Safe shopping at the mall or from home
At the center of the exciting launches and brands soon-to-come is the concern for safety. Greenbelt has long been dedicated to provide the best experiences to its loyal clientele, even amidst the pandemic. In service to guests and even to fellow staff members, Greenbelt partnered up with the Department of Health and the Local Government Unit to immunize all mall employees.
The lifestyle destination is also a recipient of the Safety Seal, which confirms the establishment's faithful adherence to the minimum public health standards required by the government, thus guaranteeing safer malling in the new normal.
October marks the beginning of new lifestyle experiences. Rediscover Amazing as the country welcomes new flagship stores and first-in-the-Philippines retail concepts exclusively at the refreshed Greenbelt 3.
---
This is a press release. Minor edits were made prior to publishing.