MakatiMed's Outpatient Care Center in Araneta City Officially Opens
MakatiMed's Outpatient Care Center in Araneta City Officially Opens
Makati Medical Center (MakatiMed) recently opened its newest outpatient care center, the Makati Medical Center Care Access Araneta City.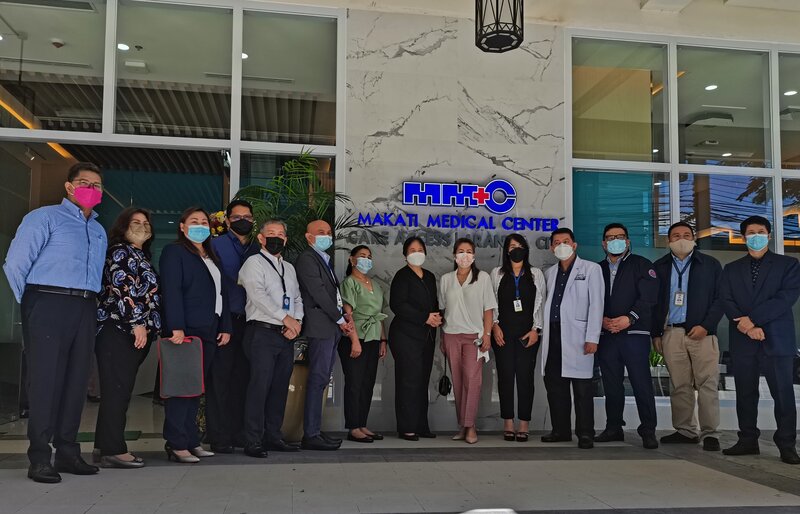 IMAGE from Buensalido PR
The Hospital's leadership, led by MMC's President and CEO Atty. Pilar Nenuca P. Almira, Medical Director Saturnino P. Javier, MD, and other officers of the senior management, held a simple blessing event to mark the soft launch of the facility last March 29.
The blessing was filled with sentiments of gratitude as MMC leadership thanked the center's management for the hard work and dedication to ensure that the vision to expand the hospital's reach to positively impact more people's healthcare experiences became a reality. Excitement also filled the center as the management team mentioned their eagerness and commitment to operational excellence. They vowed to continue to improve the facility's practices and processes to make sure that Makati Medical Center Care Access Araneta City is patient-first and comfortable for all.
The event also highlighted the various services that the outpatient care center offers: Outpatient Consultation, which offers clinics for Internal Medicine, Nephrology, Pulmonology, Cardiology, and Obstetrics and Gynecology. Outpatient Diagnostic Services, with a lab equipped with state-of-the-art technology to offer Ultrasound, X-ray, Mammogram, ECG, and 2D-Echo services. Lastly, a Hemodialysis unit stocked with the latest hemodialysis machines; with stations ready to serve up to 15 patients at one time with two private rooms.
GENERAL INFORMATION
Address: G/F, Manhattan Plaza Tower 1, General Romulo Avenue, Araneta City, Quezon City
Business hours: 7 a.m. to 5 p.m. (Mon-Sat)
Contact number: +632 88888 999 loc. 8401 to 8402
Website: makatimed.net.ph
Facebook: IamMakatiMed 
Twitter: IamMakatiMed