Local Beauty and Cosmetics Products in PH
Local Beauty and Cosmetics Products in PH
Updated as of March 22, 2021 
They say beauty is only skin deep, but it does help if you have a make-up kit that's filled with the best make-up. You may be tempted to buy foreign brands because that's what you are used to, but the Philippines has its fair share of beauty and cosmetics that are up there in terms of quality.
Here, we have listed them so expats, foreigners, and even the locals will know what products are proudly Pinoy-made.
Ever Bilena Cosmetics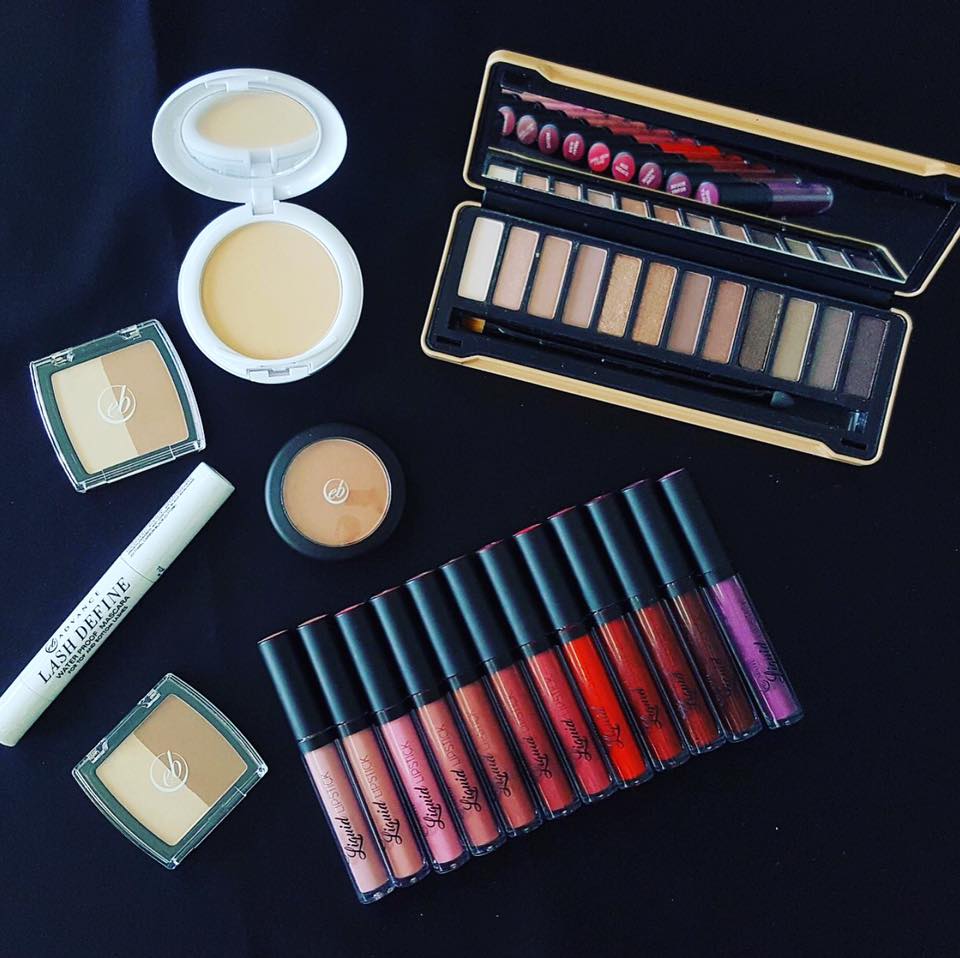 IMAGE Ever Bilena PH Facebook Page
A popular brand for those who are on a budget but still want to look elegant and effortless. Ever Bilena Cosmetics has been around 34 years. Providing world class beauty products to all Filipinas all over the globe. They vary in different kinds of lipsticks, eyeshadow, foundation and much more. Under this brand is also, Careline, Blackwater, and EB Naturals. For more information check out their website, www.everbilena.com.ph.
Pili Beauty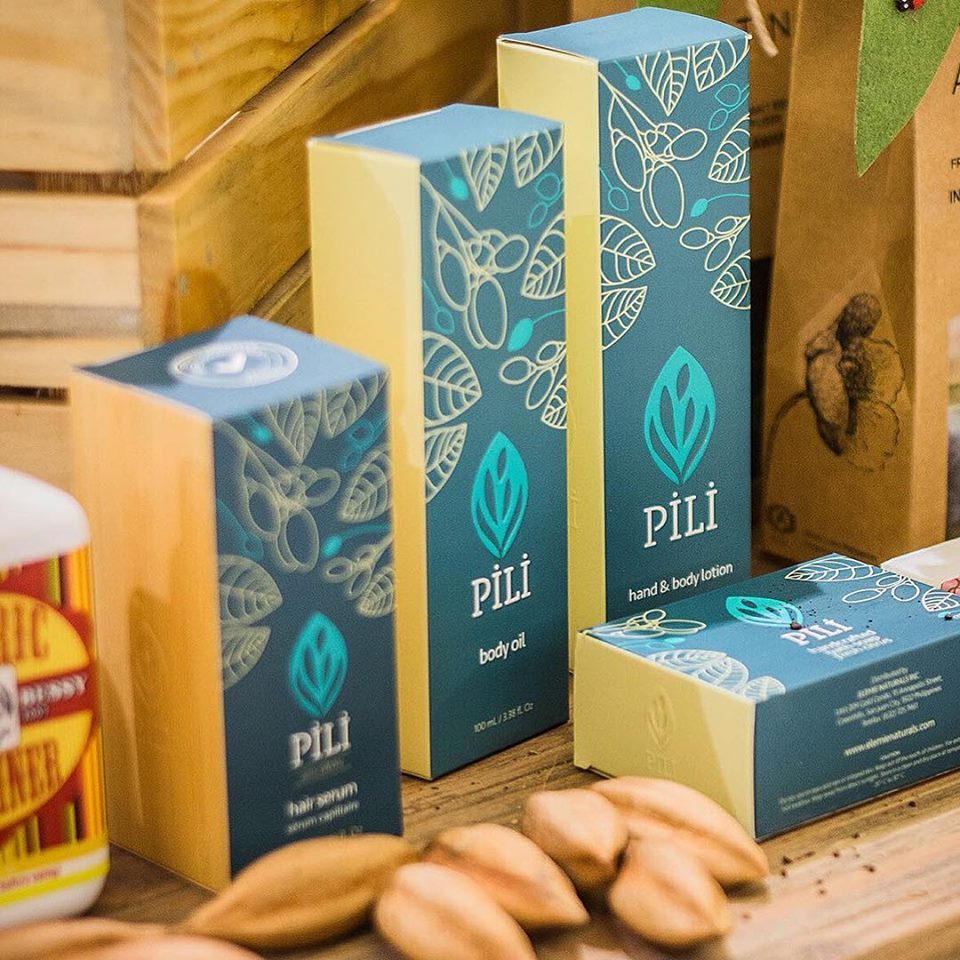 IMAGE Pili Beauty Facebook Page
Pili tree is also considered as one of the trees of life as all parts of the Pili Tree can be used. It is said that Pili Oil, helps hydrate the skin while elemi oil, which is distilled from the resin, helps keep the skin's firmness and elasticity. Pili has a wide selection to choose from, they offer lip care, daily essentials such as bath soaps, body oil, haircare, body care, and wellness. Visit their Facebook www.facebook.com/PiliBeauty.
Also Read: Pili Beauty: Natural beauty comes from feeling beautiful within
Pink Sugar Cosmetics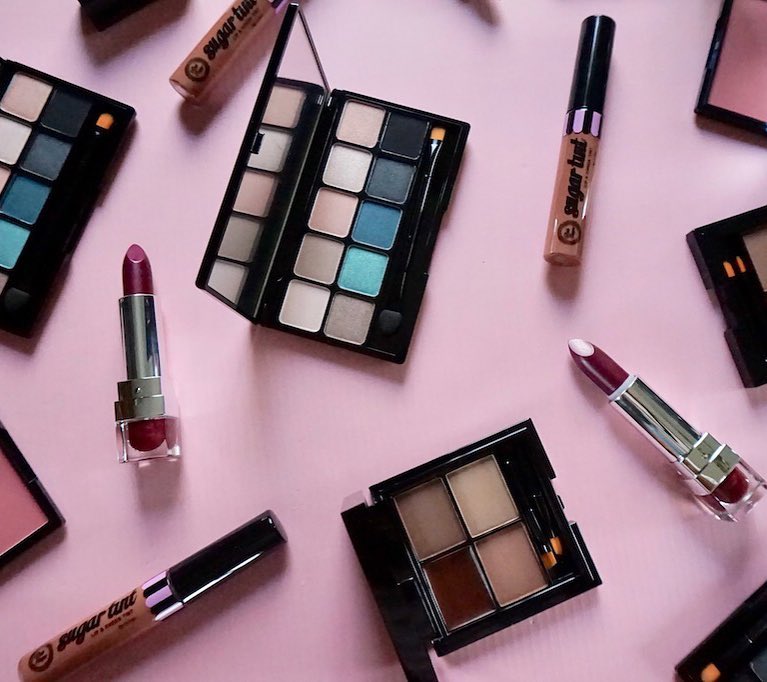 IMAGE Pink Sugar Facebook Page
Created by Indian-Filipino brothers Laveen and Rohit Mirpuri. A homegrown brand in the Philippines that caters to all skin types. Pink Sugar Cosmetics was developed as a makeup solution for women looking for products of high quality and great value. They carry blushes, highlighters, eyeshadows, and eyeliners as well. Pink sugar ensures every skin color to be appreciated the way they are, as all of their foundations ranges to different colors. Their Facebook page is www.facebook.com/pinksugarph.
Also Read: Pink Sugar Cosmetics: Fierce, fun, and quality-conscious brand for every skin tone
Hello Gorgeous by Skinline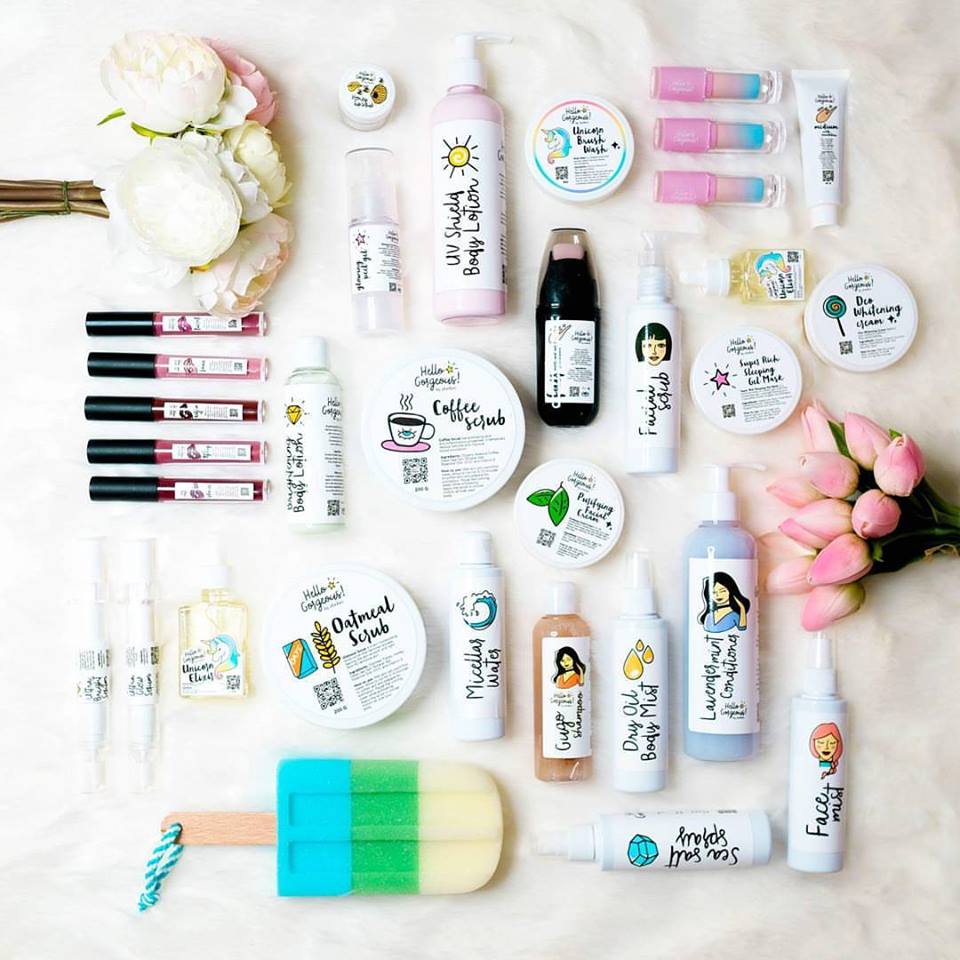 IMAGE Hello Gorgeous PH Facebook Page
Hello Gorgeous started as a specialty personal care concept that is 100% homemade. From a mother and daughter duo, they embody their brand, "Naturally Handmade, Naturally Gorgeous Cosmetics." This brand uses natural and organic ingredients for their beauty products and cosmetic line. They carry lip markers and mega metallic liquid lipstick, matte and roll foundation, faux,  their best seller, unicorn brush wash, and much more. Check out their website for orders and inquiries, www.hellogorgeousph.com.
Also Read: Hello Gorgeous by Skinline
Skin Potions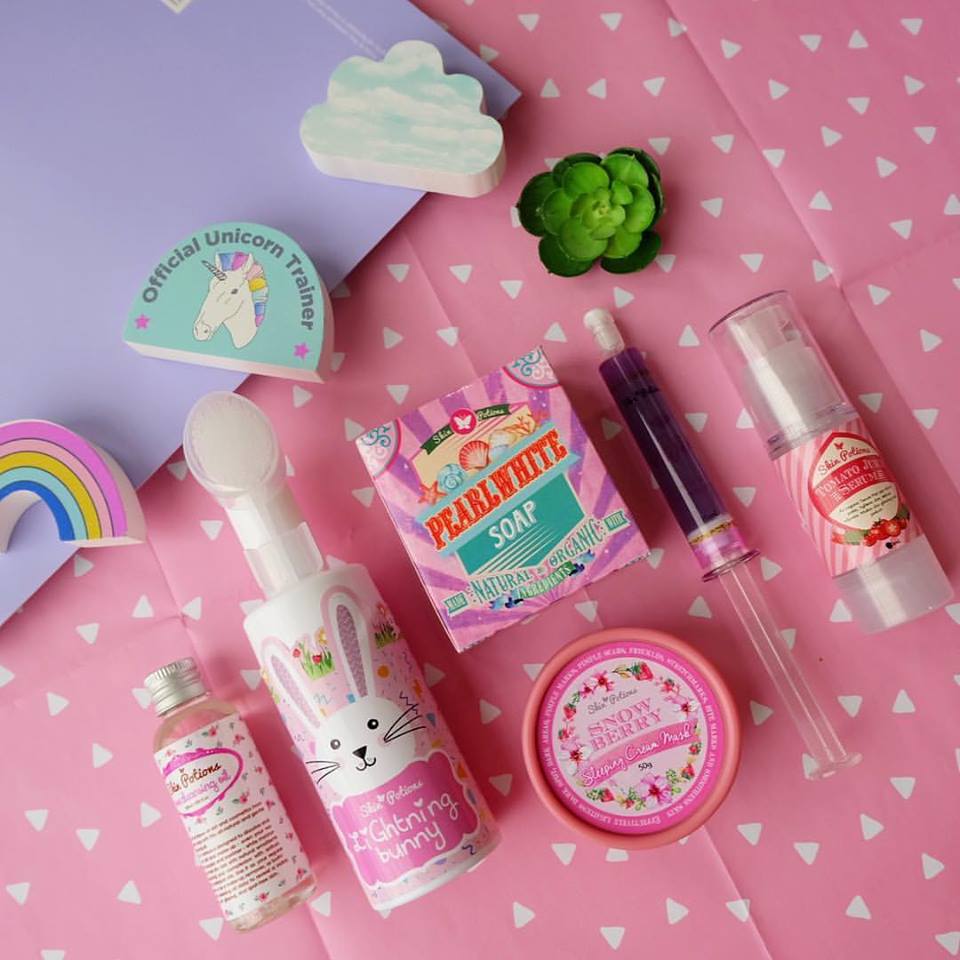 IMAGE Skin Potions Facebook Page
Hailing from Bacoor, Cavite, Skin Potions is established by sisters who want to find a solution for their skin. They offer a wide array of products such as soaps, facial wash, serums, mist, and even lip balms; basically, anything you can apply to your face. Skin Potions' products are both local and organic. Their products are their whimsical and cute while maintaining quality. Visit a branch near you or call them at 0917-773-7890.
Also Read: Skin Potions
Leyende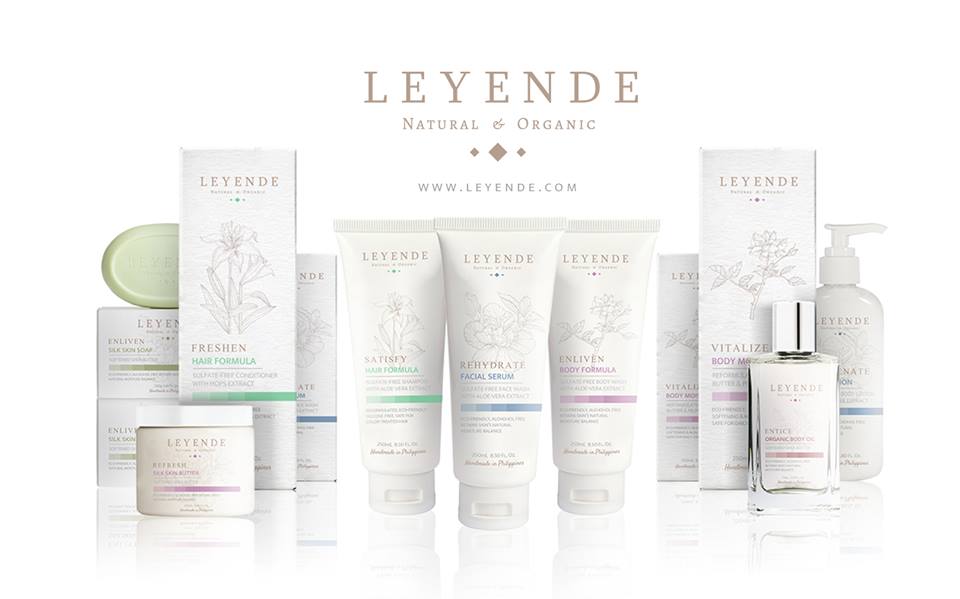 IMAGE Leyende Facebook Page
Leyende's idea is quirky and quite unique indeed. They also assure each customer that each of their products does not contain harmful chemicals.  Some of them are sulfates, petroleum, GMOs or human or animal by-products. They attest that their products are certified cruelty free.Try their, facial, bath and body products that follow eco-friendly, artisanal principles. If you're interested in their products, you can visit their website, www.leyende.com.
Also Read: Leyende: The Story of Skin
Nanny Rose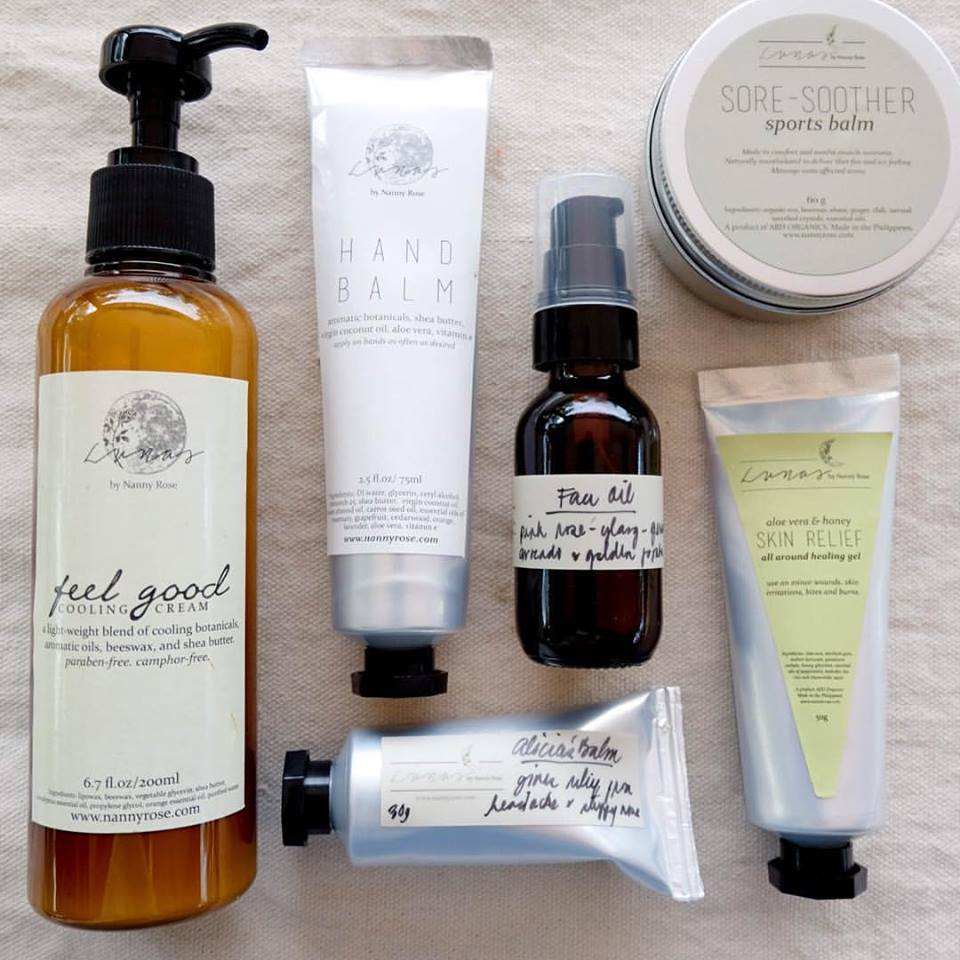 IMAGE Nanny Rose Facebook Page
Since 2010, Nanny Rose provides products that will take care Filipina skin. They are exclusively for Watson Philippines, their products are natural and organic.  This local brand makes use of only the ingredients that are beneficial for the skin, you can be sure that each product of Nanny Rose is prepared and made with love. For more pampering of your skin, visit their website, www.nannyrose.com.
Also Read: Homegrown brand you'll love: Nanny Rose