LIST: 5 Apps to Help Your Mental Health
LIST: 5 Apps to Help Your Mental Health
As we go through chaotic situations brought by the pandemic, many of us are suffering in silence. Dealing with anxiety, depression, and worst, suicidal thoughts, are the main causes of mental health problems during tough times like this.
In a published article by PSYCOM, "new digital tools can be used as a supplementary treatment to traditional therapy especially for those who aren't able to access the support of a mental health practitioner, mental health apps offer valuable support and guidance."
So to give you a helping hand while dealing with whatever problem you're going through right now, we listed down 5 mental health apps for you to pick from.
MindShift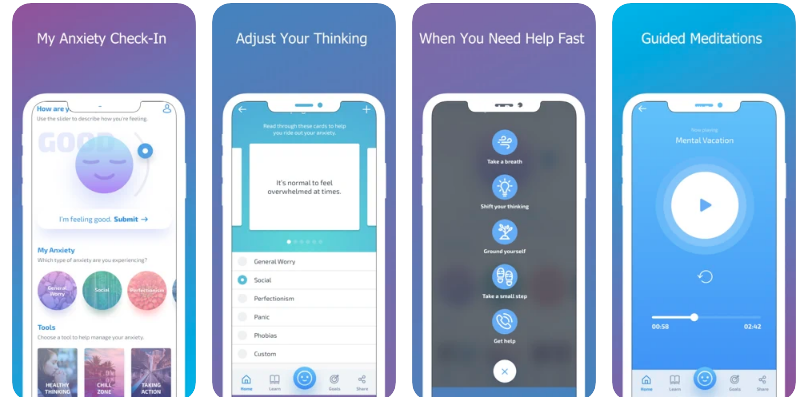 Screengrab from Apple Store 
MindShift CBT is a free self-help anxiety relief app that helps you reduce worry, stress, and panic by following evidence-based strategies. Using CBT tools, you can challenge negativity, learn more about anxiety, develop more effective ways of thinking, be mindful, and relax. (Free; iOS and Android)
CBT Thought Diary – Mood Tracker, Journal & Record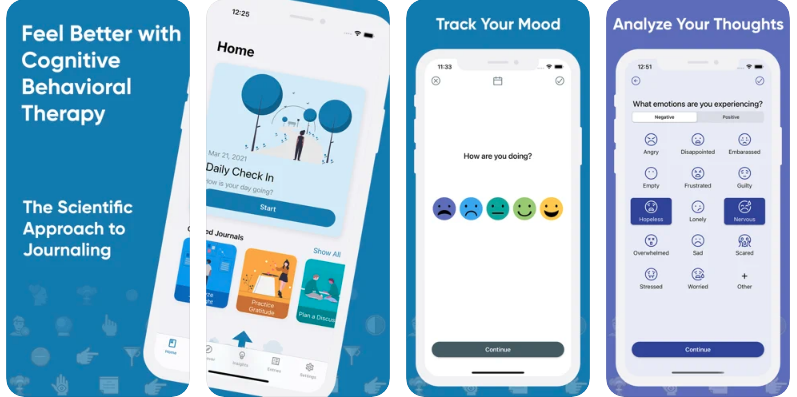 Screengrab from Apple Store 
CBT Thought Diary can do more than thought records, though. It can also be used as a daily mood tracker. You can even practice gratitude by creating positive entries using our flexible diary entry format. According to positive psychology, appreciating the positives in our lives can improve happiness and meaning. With CBT Thought Diary, you can gradually change your approach to how you interpret the ups and downs of life, making long-lasting changes in your mental well-being. (Free; iOS and Android)
Self-Help for Anxiety Management (SAM)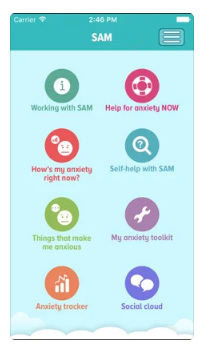 Screengrab from Apple Store 
SAM provides a range of self-help techniques organized into several main well-being themes, together with tools for recording and monitoring changes in your well-being. The social cloud feature allows users to give and receive support from others. We ask you to be non-judgemental and sensitive in your interactions with other users. (Free; iOS and Android)
MY3

Screengrab from Apple Store 
Stay connected to your network when you are in a time of crisis with MY3. With MY3, you define your network, and your plan to stay safe. With MY3 you can be prepared to help yourself and reach out to others when you are feeling suicidal. Remember, there is hope and a life to look forward to even in your darkest moments – this app can help you get through the difficult moments. (Free; iOS)
Happify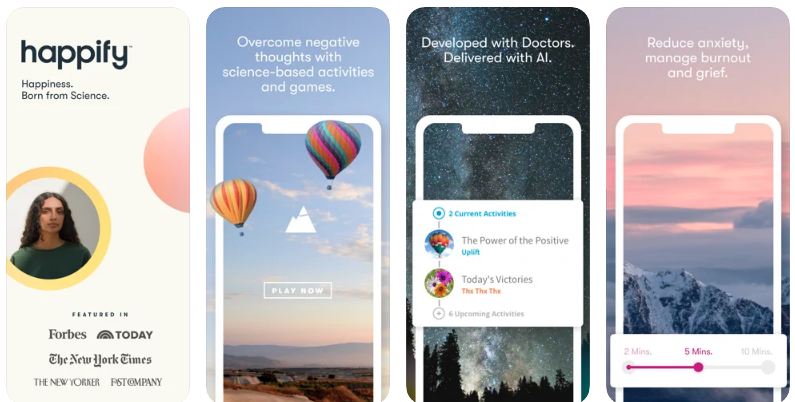 Screengrab from Apple Store 
Struggling with everyday challenges and being gripped by negativity can be toxic to one's emotional and physical well-being, relationships, and performance at work. So when you start to turn the corner and begin to learn the new habits of successful engagement with life, everything starts to look brighter and better. Happify's science-based activities and games can help reduce stress, overcome negative thoughts, and build greater resilience by providing effective tools and programs to improve emotional well-being. (Free; iOS and Android)
---
Source: Psycom, Google Play, App Store
You might also like...