Junca Salon in Makati: Providing First-Class Japanese Total Beauty Experience
Junca Salon in Makati: Providing First-Class Japanese Total Beauty Experience
Updated as of October 8, 2020
Women with hair problems may find it hard to search for a beauty salon that can fix their hair dilemmas in an instant. But now that Junca Salon is here in the Philippines, you can now experience what they call the Junca system.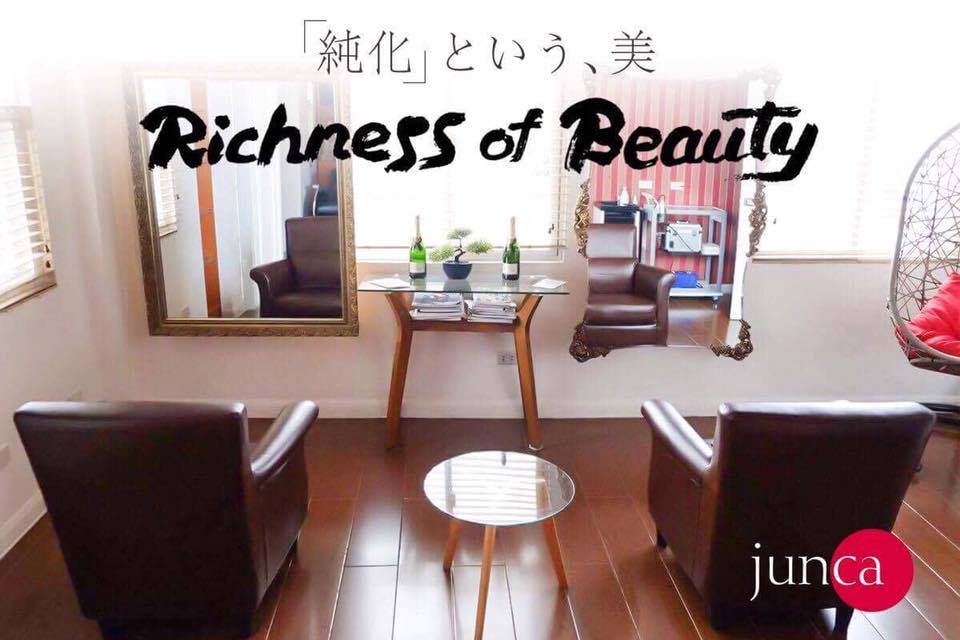 Feel at home in their salon!/IMAGE Junca Salon's Facebook page
Junca Salon is a first-class Japanese total beauty salon for women which takes pride in their Japanese state-of-the-art system, with a philosophy called "Juncalogy." This philosophy aims to make people healthy and beautiful.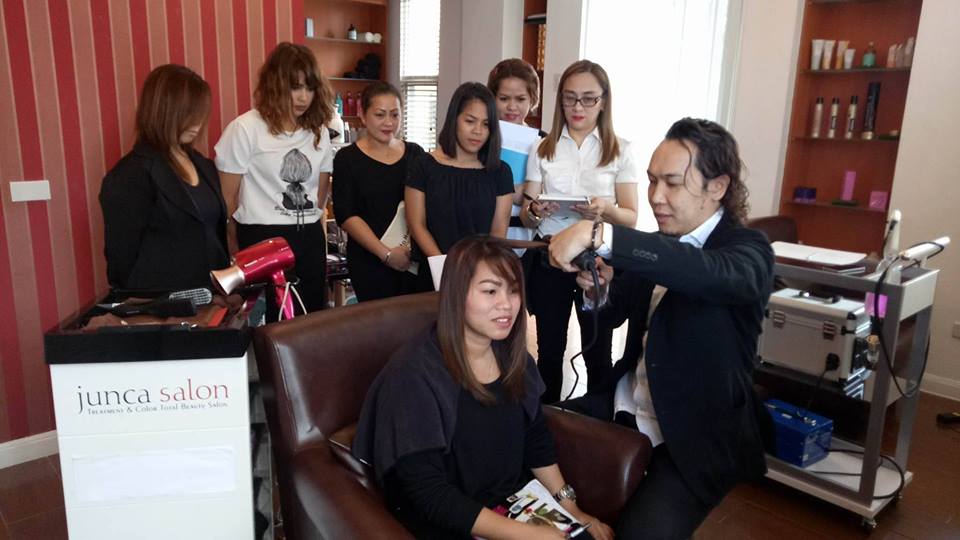 Junca Salon Group CEO Mr. Hisayuki Nagatome trains Junca staff about the Junca technique/IMAGE Junca Salon's Facebook page
With their own method and technology called the "Junca system," which uses the latest and high-quality technology for their hair care services.
In this system, Junca hair experts make sure that they understand the current hair condition first, before performing any treatment. After that, they make sure that the products they use are Japan-quality, meaning that these have been tried and tested already.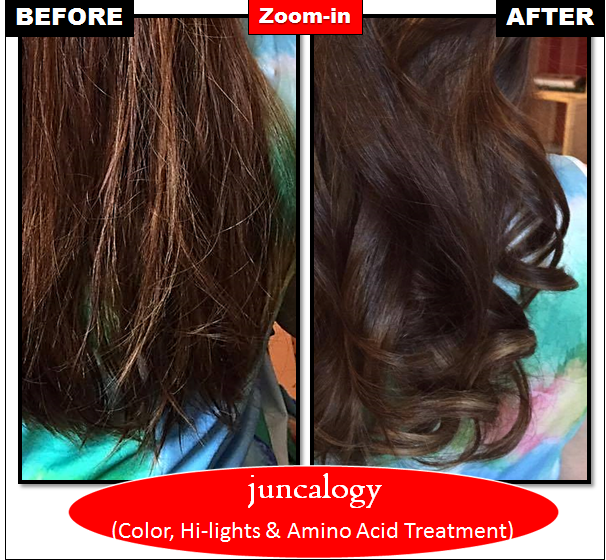 Experience Juncalogy! In this photo, the damaged hair was treated with Platinum essence to make her hair healthy. Prices for each treatment may vary depending on hair length/IMAGE Junca Salon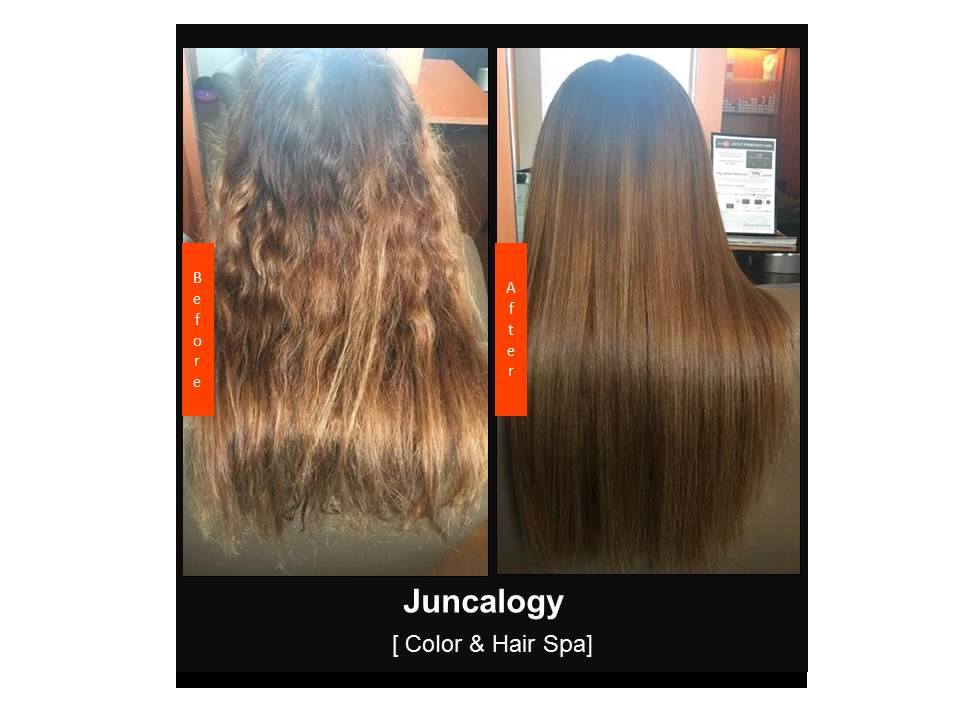 Color and Hair Spa before and after photos/IMAGE Junca Salon
Aside from making every hair healthy, Junca makes sure to make fit the customer's liking. In their branches in Quezon City and Makati, they offer hair color services, haircuts, cleaning and polish for both foot and hand, and foot and hair spa.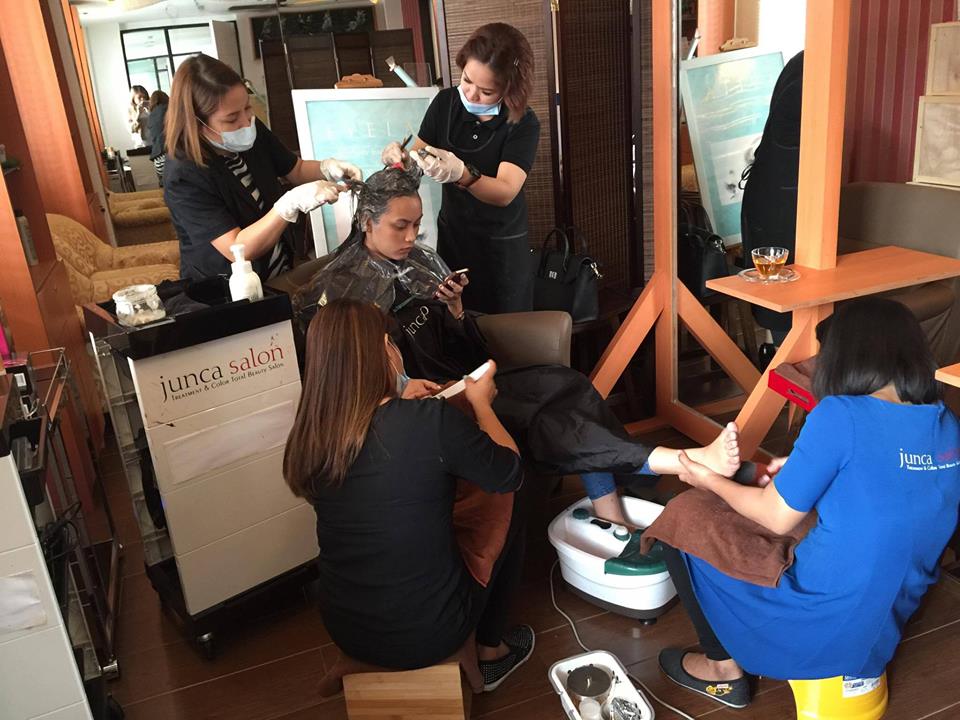 Sit comfortably as well-trained Junca staff make you more beautiful/IMAGE Junca Salon's Facebook page
So if you're looking for a new place to make your hair healthier and more beautiful, Junca Beauty Label provides first-class Japanese pamper offering not just hair treatments but also has eyelashes, nails, waxing as well as hand and foot massage services.
New Normal in Junca Salon
Together with being a high-quality salon, it sees to it that it observes utmost cleanliness too. This is done mainly by the thorough cleaning of the salon per se and the disinfection of all things inside.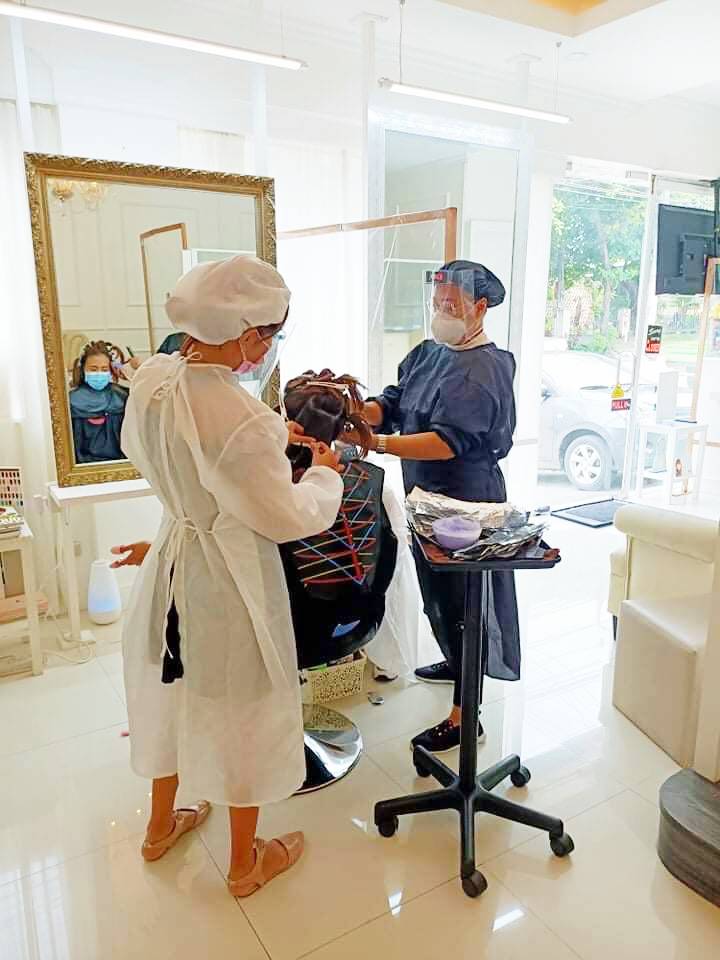 In addition to the strict wearing of protective items by the staff and guests, guests will be asked to wear disposable gloves as well, which will be discarded upon leaving the salon. Junca currently employs contactless payments.
General Information
Address: 7441 Santillan St., Brgy. Pio Del Pilar, Makati City
Business hours: 11 am to 8 pm
Contact number: 02-8836-1297
Facebook: facebook.com/juncasalon
Website: junca-beauty.com
---
*Prices may vary depending on hair length/condition
This first appeared in Philippine Primer's Japanese and English October 2020 issues
Images grabbed from Junca Salon Group's Facebook page