Le Maquillage
Le Maquillage
Known for its outstanding reputation when it comes to styling, Le Maquillage still delivers the best in making their customers feel beautiful through their salon and spa services.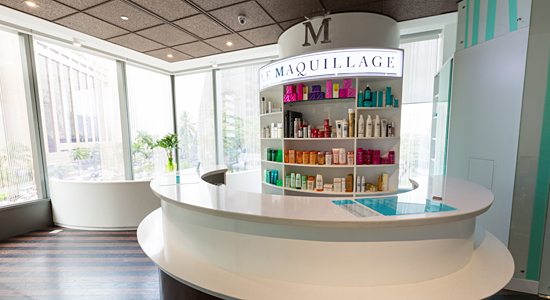 LE MAQUILLAGE. A place for beauty and relaxation. (Photo grabbed from Business World Online)
Through the modern equipment that they use, Le Maquillage has made every customer feel satisfied with their new looks every time they come to the salon for quality services. Having been in the business for years already, Le Maquillage sure knows how to suit the taste of every customer who walks in, by learning all the proper techniques and modern methods of hairstyling. With every trained crew they got, the salon and spa has become a favorite not only because of their top of the line products and equipment, but also because of its highly-skilled crew who do everything to make their clients satisfied.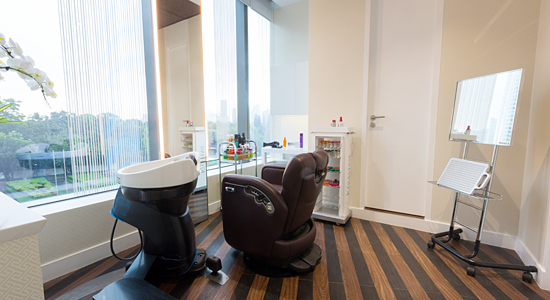 THE PAMPER PLACE: Sleek interiors, artistic design, modern equipment. (Photo grabbed from Business World Online)
Le Maquillage offers a variety of services such as spa, massage services, hair removal treatments, nail treatments, and make-up services. For a very reasonable price, Le Maquillage offers all these services which are all accessible now to many professionals, residents, and creatives of Makati in its new home in Zuellig Building in Makati Avenue.
What makes it a better choice than other salon and spa is that this place offers W-Fi and complimentary refreshments for its guests. They also have private rooms, VIP rooms, and a separate area for children so guests can enjoy their pampering session.
Now with its extensive lineup of services and quality treatments and services, Le Maquillage makes its name as one of the most trusted brand when it comes to these kinds of services. Be sure to drop by and experience pamper time like no other.
Source: bworldonline.com; Le Maquillage Website