Kiyosa Salon in BGC Is Your Go-To Place for Japanese Quality Eyelash Extensions
Kiyosa Salon in BGC Is Your Go-To Place for Japanese Quality Eyelash Extensions
Eyelash extension has recently become a trend, arguably becoming more popular and practical than mascaras. Because of this, various eyelash salons are popping up all over the metro, but not all of them actually take good care of your lashes.
Kiyosa Japanese Total Beauty in BGC is a great salon to go to if you want Japanese quality eyelash extensions as it delivers it with so much care and precision. 
There are three types of eyelash designers: the Director, Senior, and Junior, who are all fully-equipped with the training and expertise for applying eyelash extensions.
Identifying the perfect eyelash extension service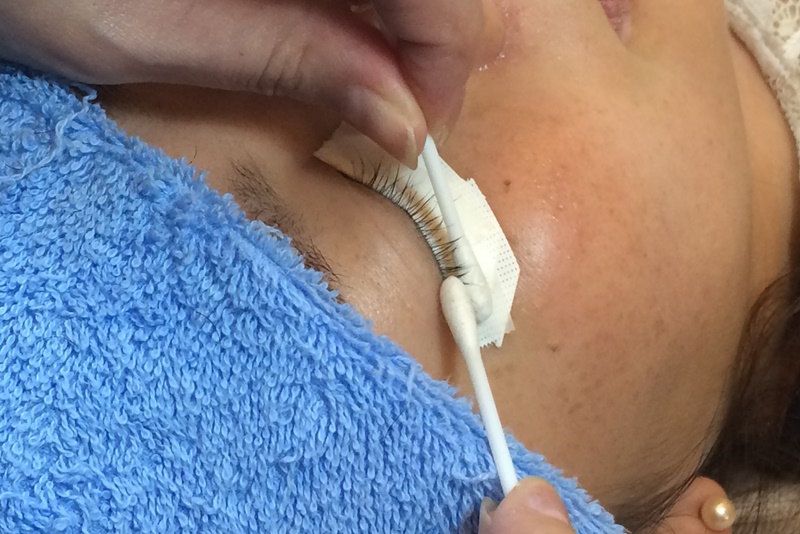 Kiyosa's eyelash designers always make sure that they carefully and perfectly render their services
Before an eyelash extension service is performed, a customer is briefed by the eyelash designer on the Kiyosa-standard service and how it is far different from others with bad services.
You will learn that the golden ratio is 1:1—only one synthetic eyelash is glued to the natural eyelash; otherwise, too many strands connected to one natural lash may cause damage. 
You may choose whether you want a natural, cute, or sexy look depending on your goal. The eyelash designers will then tell you the appropriate length, thickness, and curl based on what best suits your natural eyelashes, so as not to put unnecessary burden to your eyelashes that may lead to damage.
The glue is also a crucial element of the eyelash extension procedure. There is only a decided amount per eyelash—no more, no less. Too little glue may not attach well, while too much glue may cause clumping and irritation. 
For first-timers, you may ask for a patch test to make sure you won't have any allergic reaction to the glue.
Choosing your eyelash design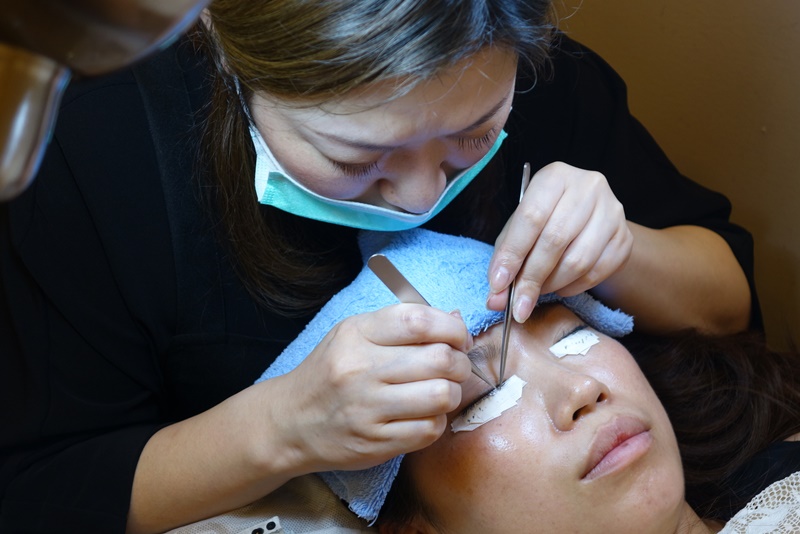 Choose the style that fits your desired look
The fun part is choosing the eyelash design that matches your style!
You can choose among three design choices: natural, cute, and sexy. And just recently, the salon introduced the flat lash, which is an upgraded and a lighter version of eyelash extension.
Apart from these, types of curl, length, and thickness can readily suit individual preferences.
Among the curls, J Curl is recommended for those with double-edged eyelids or those who prefer a natural finish; C Curl for single-edged or concealed eyelids; and SC Curl for those who want to sport a high-impact look.
The latest design, Flat Lash, is recommended if you have short or sensitive eyelashes as it is lightweight and comfortable in addition to being stable and long-lasting. It also complements your natural lashes well as it can lift them up to a more attractive curve.
If you want more expressive eyes, you may go for the 5D Volume Eyelash, which is five times the volume of natural eyelashes, or Color Extension for that stand-out sparkling stare.
Eyelash extensions range from 10 pieces of lashes up to 160 pieces or even more, priced starting at Php 960.
The procedure may take 40 minutes to an hour. And for curious first-timers, the process is not painful at all!
Keeping the look
Kiyosa's eyelash extension service is a definite crowd favorite
Eyelash extensions normally last between three weeks to one month, depending on the natural hair cycle and maintenance. It is best to avoid or minimize the use of eye makeup and moisturizer.
If you want to keep that glamorous eyelash extension, you can make regular visits to Kiyosa for retouching. You can get a renewal for free. 
In the case that you want your eyelash extension removed, it is important to let a professional do it for you. Eyelash extension removal costs only Php 460 at Kiyosa, but it's priced at Php 980 if the extension was done by other salons.
There is also an additional Php 560 if a Japanese staff would do either the removal or renewal of non-Kiyosa eyelash extension.
How to get here
Kiyosa is located on the ground floor of F1 Hotel in 32nd St. cor. Lane Q, Bonifacio Global City, Taguig City.
By car: From EDSA Ayala, head north to Mckinley Road, turn right and then continue onto 32nd Street. From there, turn right to Lane A and then turn left to Lane Q.
By public transportation: You may ride the BGC Bus with the following routes: Central Route, North Route, or North Express Route, and then alight at the Globe Tower. Walk towards Lane A, and then turn left to Lane Q.
Details
Address: G/F F1 Hotel, 32nd St. cor. Lane Q, Bonifacio Global City, Taguig City
Business hours: 11 a.m. to 8 p.m.; closed every second Tuesday of the month
Contact information: 02-8805-8888 / 0939-915-8888
Website: kiyosa-beauty.com
Facebook: facebook.com/kiyosa.jtb
Instagram: instagram.com/kiyosa_japanese_total_beauty