Kiyosa: Japanese Total Beauty
Kiyosa: Japanese Total Beauty
Once limited to mature women who are expected to wear only pink or red tints, nail polish has now become an art that transcends age, gender, class, and status.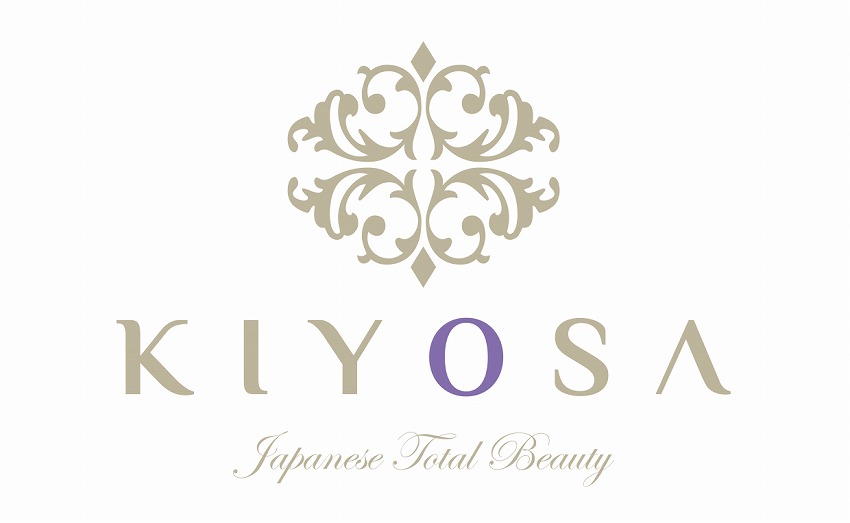 Kiyosa is the first gel nail art specialty salon in the Philippines offering high quality Japanese techniques in nail care and design. Founded by Kiyosa Kato, the salon opened its doors for soft opening in May 2014 and was set to have a grand launch in October 2014. Kato is the CEO of Nakamura Beauty International, which manages Kiyosa in the Philippines. She is based in Japan.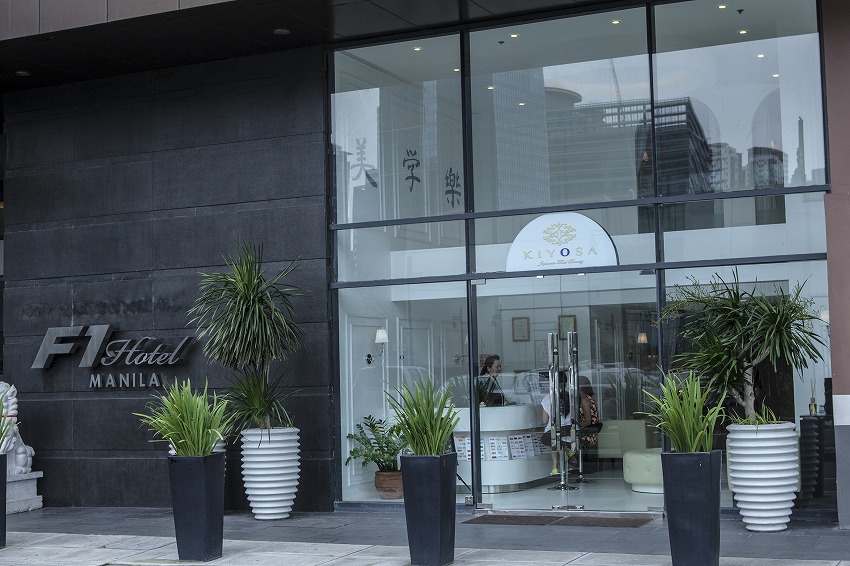 Kiyosa Salon
Kiyosa pooled a team of five Japanese staff, including licensed nail artists and one of Japan's fastest and most creative eyelash extension expert, and seven Filipino staff, each of whom were trained for five levels of certificate and evaluated every three months to improve skills. Managed by Tagalog-speaking Rie Shimoji, the salon treats its customers to no-frills Japanese ambience and service without leaving the country and for half the price.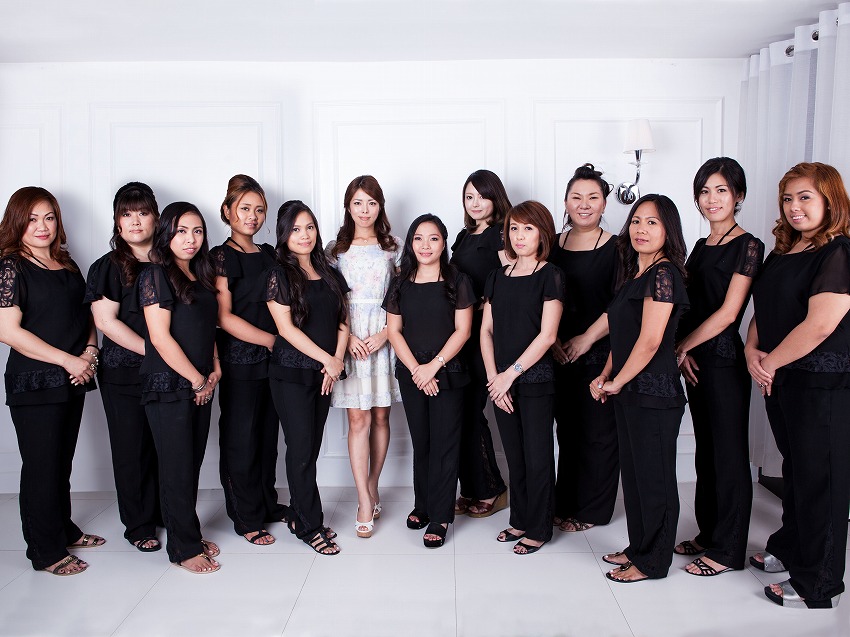 Ms. Kato (middle) and the KIYOSA Team
EXPAND YOUR IMAGI-NAIL-TION
The limitless designs that can be done with nail art are made possible by a material called gel, a synthetic resin that hardens with the use of UV or LED light. The gel has a texture similar to honey, but it dries up faster compared to ordinary nail polish.
Gels come in hard and soft variations. Hard gel used to be the only kind of gel applied in nail art. While it can be durable, it's difficult to remove and can be painful at times. Soft gel, on the other hand, has the same durability but is easier to wipe away even with acetone. Although both gels have the same smooth finish, salons in the US often use hard gels because it's easy to apply, while salons in Japan use the soft ones for flexibility. This makes soft gels perfect for all sorts of nail art—from simple color gradients to bedazzlement like Swarovski stones and even 3D effect. Customers can choose to get pre-designed gel nails or they can bring their own design.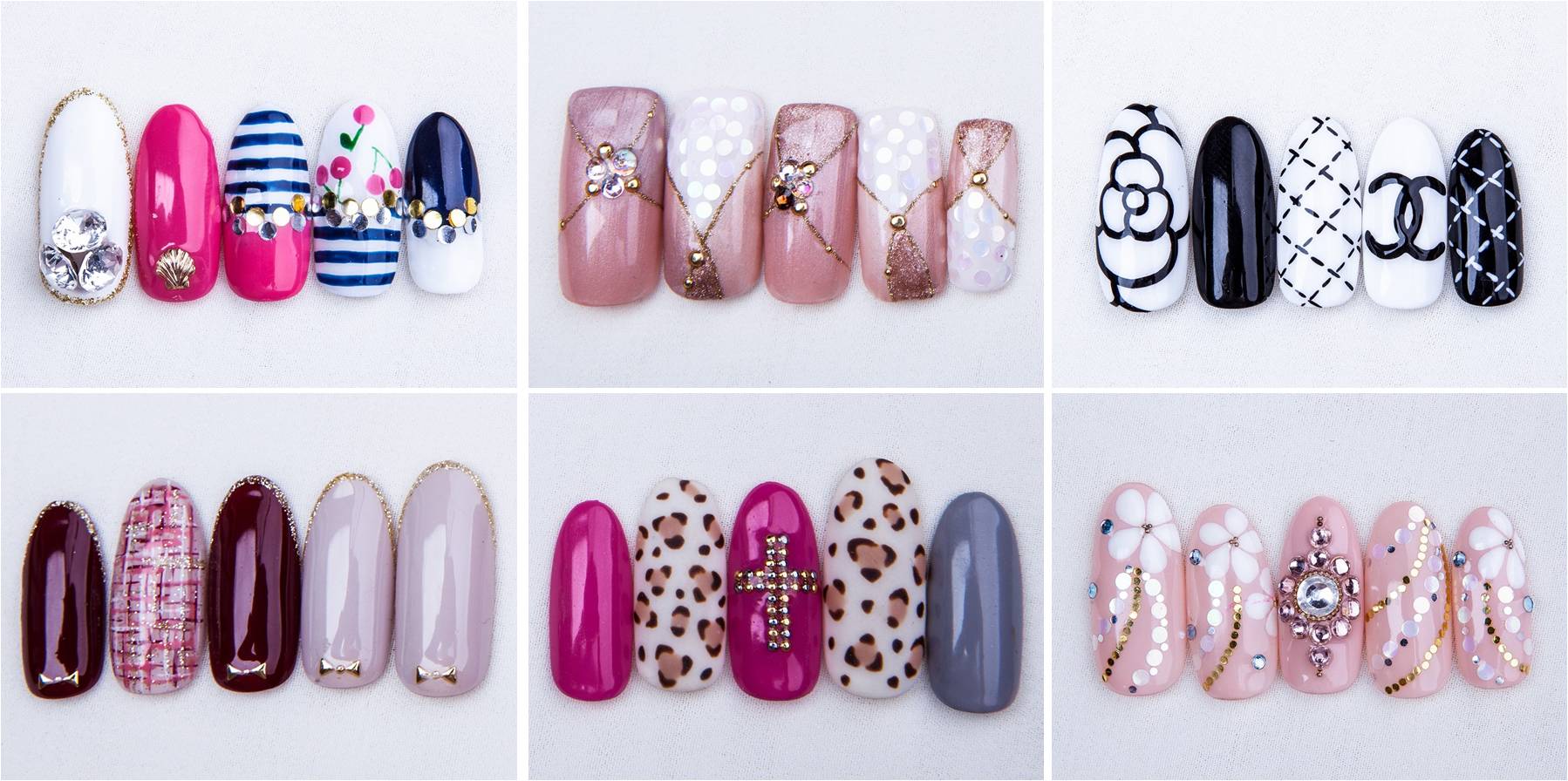 Some of Kiyosa Regular Gel Nair Art
Depending on how customers take care of their nails, gel nail art normally lasts three to four weeks. Its vivid color and smooth finish do not fade, and can even protect thin nails from cracking or breaking. Customers don't have to worry about strong smell and headaches too because gel nails are odorless.
Kiyosa salon is the exclusive Philippine partner and distributor of Nail Partner Corp., the Japanese company that produces Ace Gel, a reputable brand of nail gel materials in Japan.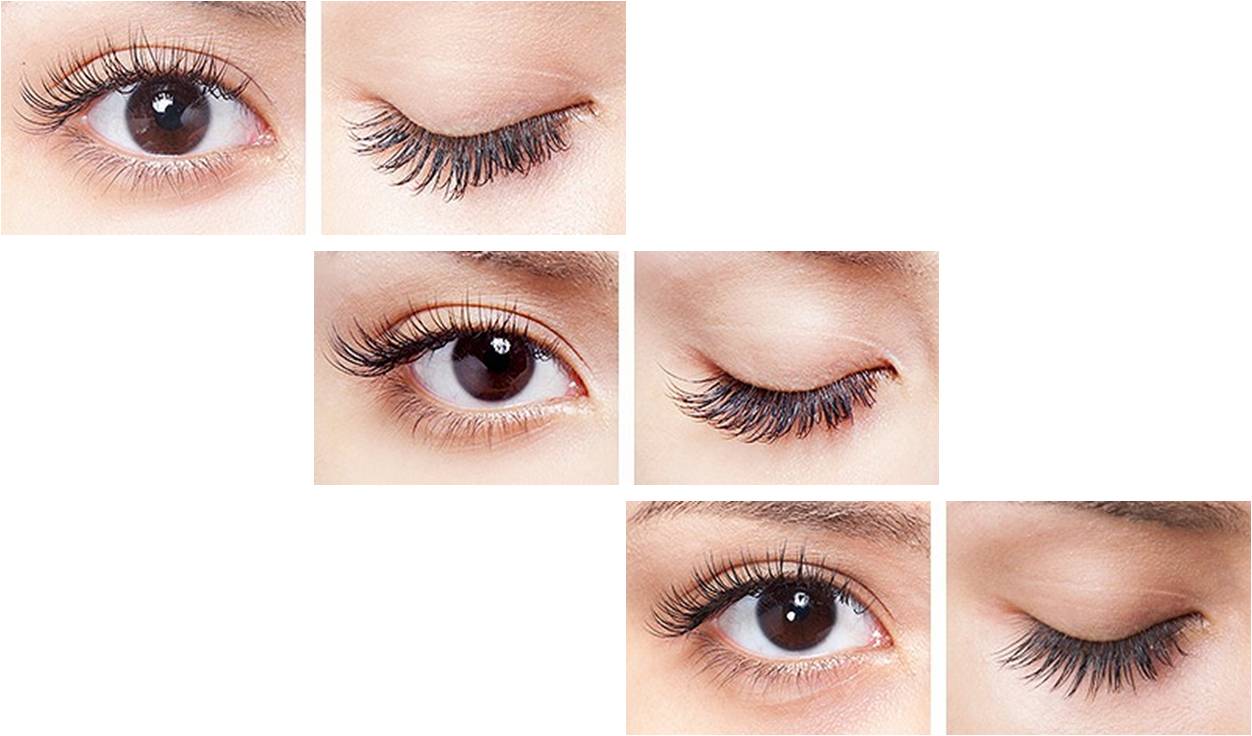 Kiysoa Eyelashes (Top: Cute, Center: Sexy, Bottom: Natural)
TREAT YOURSELF TO ACCESSIBLE LUXURY
At Kiyosa, customers can choose from various courses depending on the kind of service they want to have. Course 60 is a 60-minute nail care and pampering session with simple design, while the popular Course 90, or the 90-minute session, is for those who want more sophisticated designs. VIP Courses allow two-hour sessions of either 3D art or acrylic structure at the salon's private luxurious rooms. Nail care and design for kids are available, too. All the materials used in these courses—from the brushes to the stones, glitters, nail oils and gels—are imported from Japan.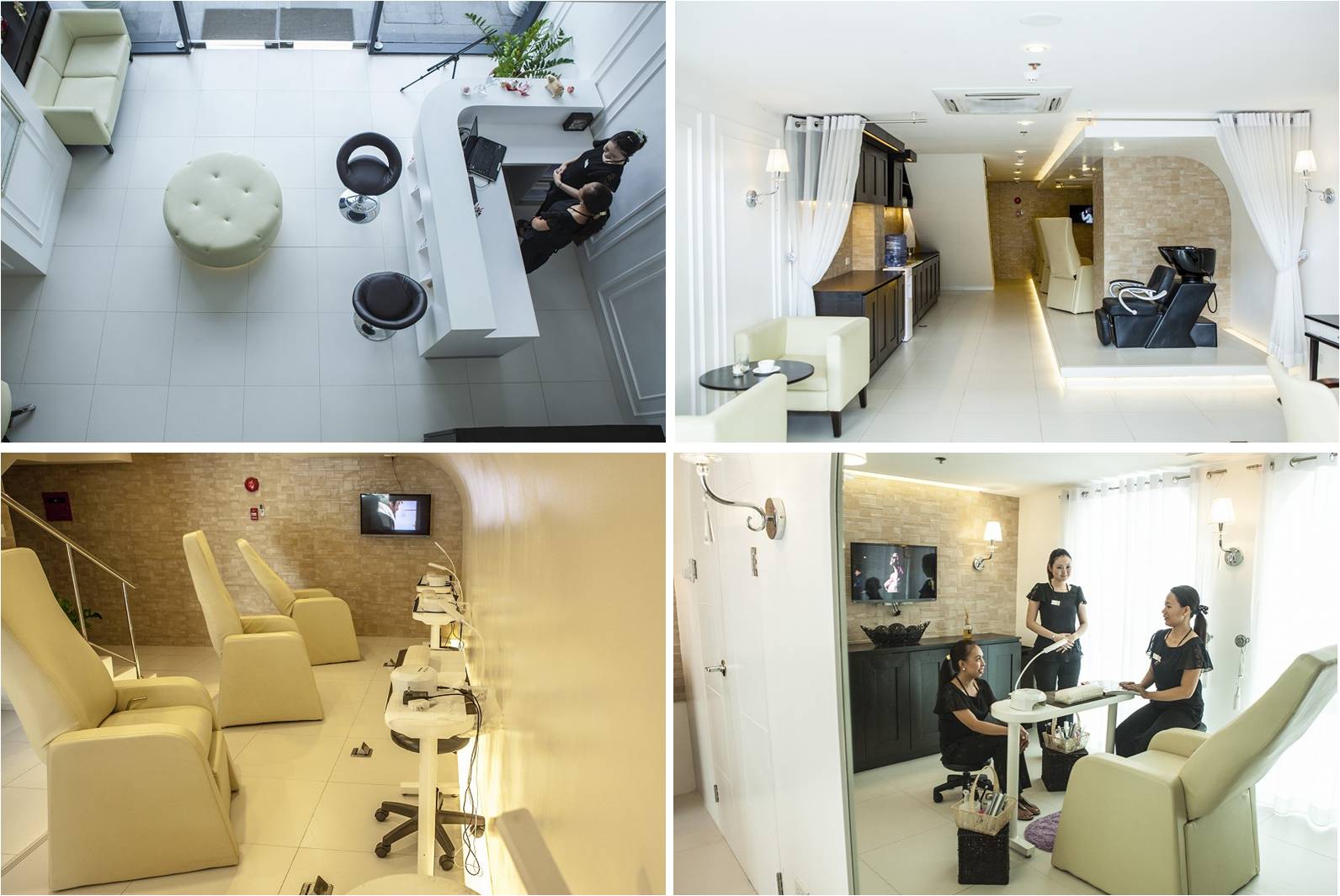 According to Kato, such world-class professional training, combined with attention to detail and hospitality, can make any venture worthwhile. And she's even happier to give herself an opportunity to know the Philippines more through these ventures and adventures. "Ichido kirino jinsei. Utsukushiku ari, manabete, tanoshiku mottainaiyone!" (We only have one life to live so we should beautify, learn, and enjoy life!)
Address: Ground Floor, F1 Hotel, 32nd Street Cor. Lane Q, Bonifacio Global City, Taguig
Tel: 02 805-8888 or 0939-915-8888
Website: www.kiyosa-nail.com