Kiyosa Japanese Total Beauty Salon in BGC: Fulfilling Every Woman's Beauty Standards
Kiyosa Japanese Total Beauty Salon in BGC: Fulfilling Every Woman's Beauty Standards
It is empowering to see that women have more freedom to express their uniqueness, creativity, and style through different means—most of the time through their hair and nails—and surely most women would relate that they often run to their trusted salon or stylist whenever they want to make a change in their look. 
Kiyosa Japanese Total Beauty in BGC is a salon that helps you shine more beautifully with their high-quality products, techniques, and services. 
Currently, they offer services not only for hair and nails but also the trend and crowd favorite—eyelash extensions.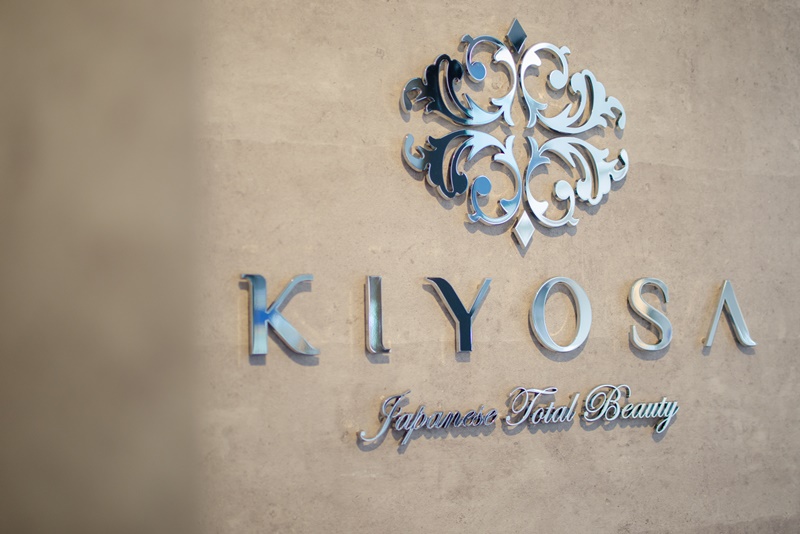 Kiyosa Japanese Total Beauty salon is the answer to beauty problems only women understand.
The main difference of Kiyosa Japanese Total Beauty from other salons is that they are centered around Japanese style and techniques. The products and tools that they use for hair, nails, and eyelashes are all imported from Japan, so customers are sure to receive high quality. 
When it comes to service, all staff practice of "omotenashi" or Japanese hospitality. They give attention to the overall experience of the customer by attending to their needs and making sure that they have a pleasant and relaxing environment.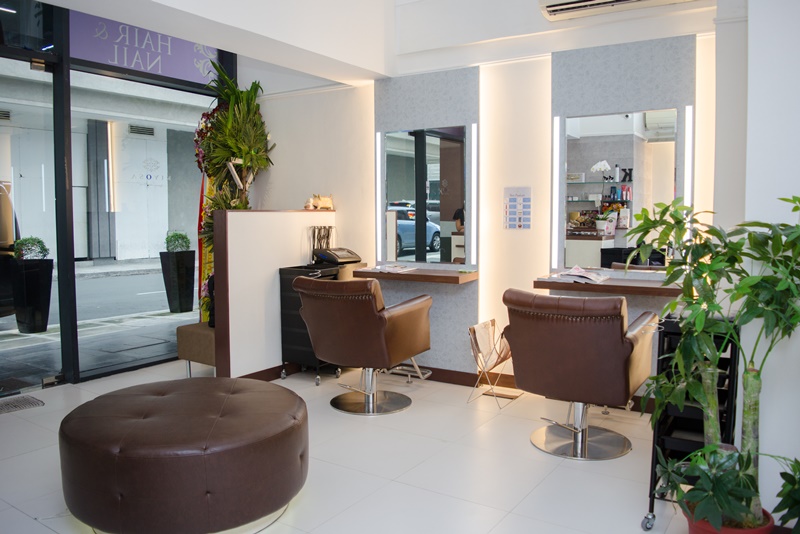 Kiyosa Japanese Total Beauty Salon in BGC has a bright, comfortable ambiance.
The owner, Kiyosa Kato, started the salon not only to bring the Japanese style and technique to the Philippines but also to promote "total beauty" which extends beyond just physical appearance. 
She was very impressed by the resilience and dedication of Filipinas to provide for their families and because of this, she was inspired to further help them by teaching and providing them the beauty services that they deserve.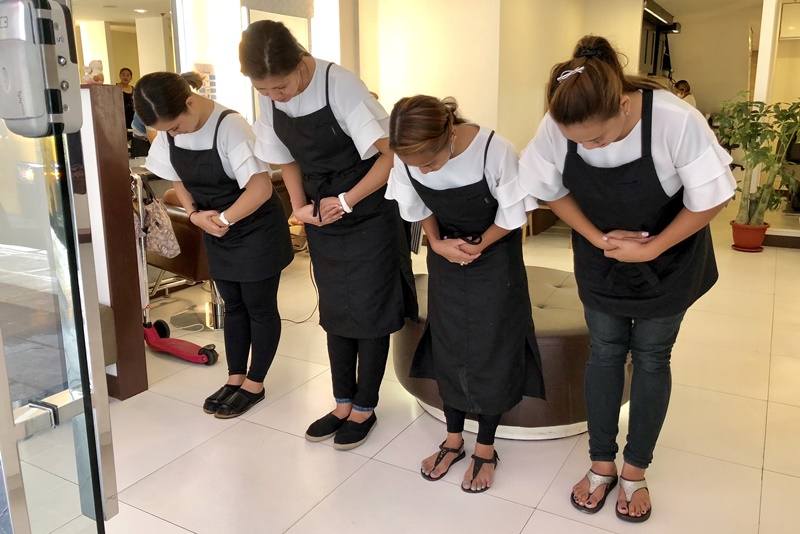 Kiyosa takes pride in its staff beaming with omotenashi or Japanese hospitality, who will happily greet you when you enter the salon, attentively attend to your needs.
Customers can choose from whom they want to receive a particular service: Director, Senior Staff, or Junior Staff. The Directors are the licensed Japanese experts in their respective fields who work at the salon full time while the senior and junior are Filipino staff with varying levels of expertise. 
Whoever they end up choosing, exceptional service is certain. Every Filipino staff undergoes extensive training spearheaded by the Japanese directors before they are allowed to render services in the salon. 
But the training does not stop when they are hired. During their stay at the salon, they are constantly leveling up their skills through the mentorship of the Japanese directors. 
To give an idea, because of this intensive training, it takes about three years to become a Junior Hairstylist, and about one year to become a Junior Eyelash Designer or Nail Technician.
Kiyosa Japanese Total Beauty also plans to open a formal school where it could extend its high-standard, training system to more people here in the country.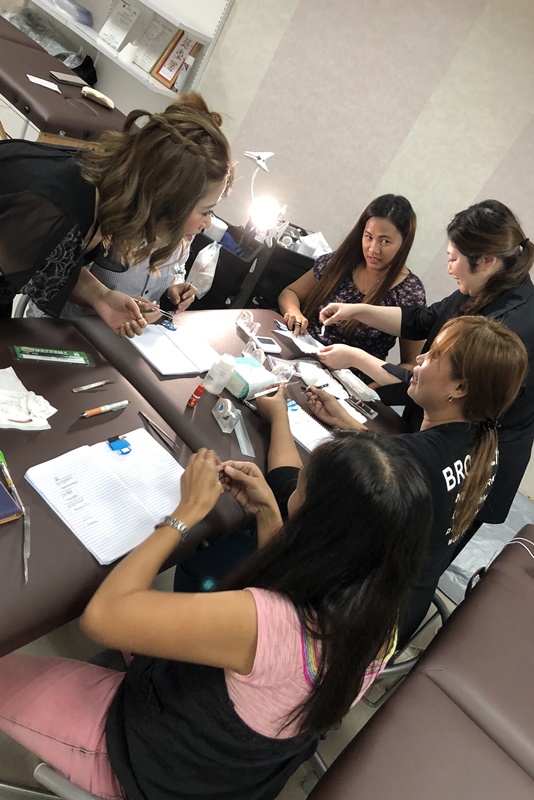 Eyelash extension training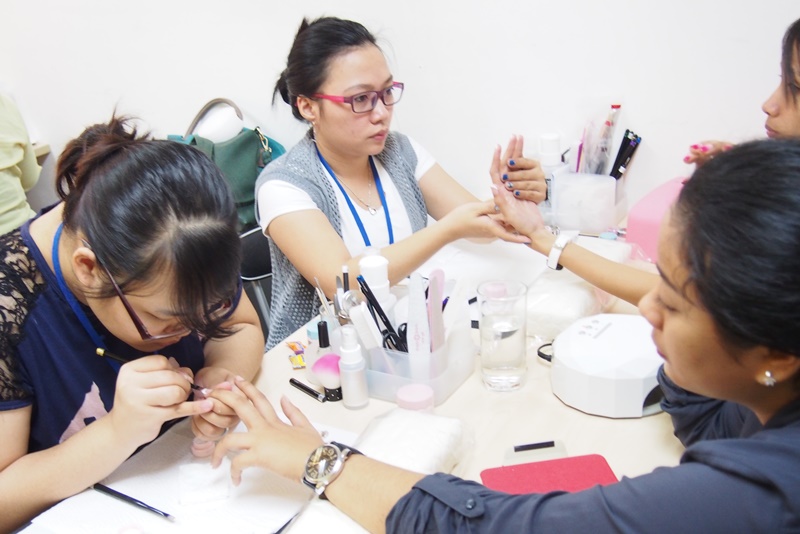 Nail service training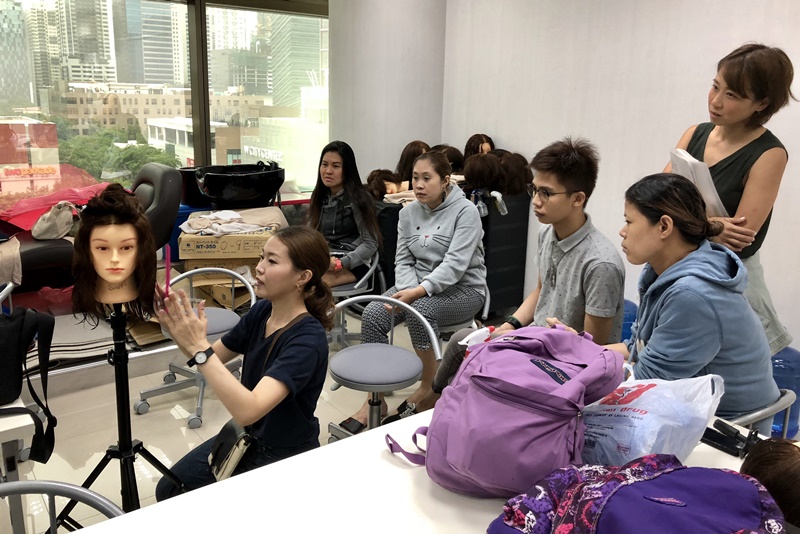 Hair service training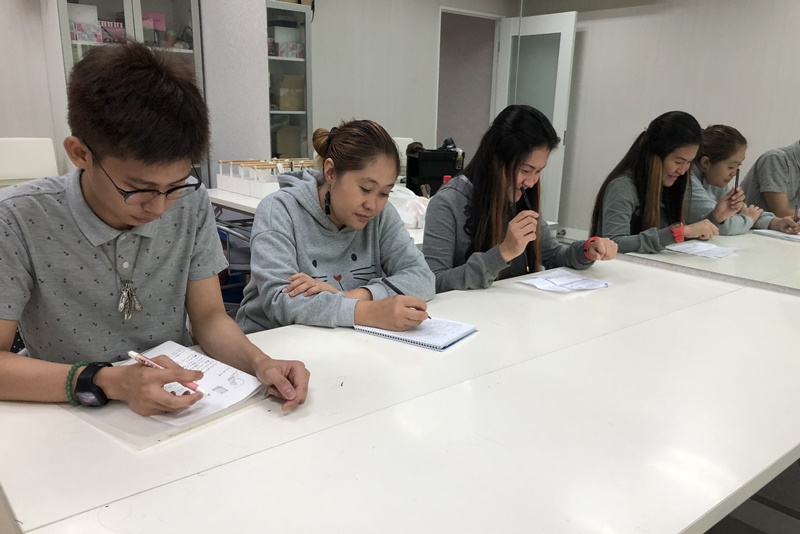 Written exam
#KiyosaHair 
The hairstylist team lead by licensed Japanese hair directors Sumiko and Hiro, with the support of the junior hairstylists and hairstylist assistants, can help you achieve any hairstyle that you want while also making sure not to damage your hair. 
Sumiko-san specializes in elegant and natural hairstyles while Hiro-san specializes in perms and rebonds.  
Haircut

priced at Php 1,800 

Hair color

starting at Php 3,000

Hair perm

starting at Php 3,500

Hair rebond

starting at Php 5,600
#KiyosaNail
Bringing the Japanese nail art trend here in the Philippines, licensed Japanese nail director Maiko and Yumi along with the senior and junior nail technicians will help you express your fun and creative side by creating mini artworks on your nails!
Kiyosa Japanese Total Beauty uses its own brand of gel polish is directly imported from Japan called Kiyosa Gel. This ensures that it will last longer and will not cause damage to the nail even with constant application. 
Gel polish

starts at Php 880 

Nail art

starts at Php 1,380
#KiyosaLashes
With the rising popularity of eyelash extensions these days, Kiyosa's eyelash designer team lead by licensed Japanese eyelash director Hitomi makes sure they are on top of their game by providing safe and quality eyelash extensions.
Customers can choose their preferred designs whether natural, cute, or sexy. Apart from these, types of curl, length, and thickness, can be adjusted based on the natural eyelashes which readily suit individual preferences as well.  
They recently launched a new type of eyelash extensions, the flat lash, which is an upgraded and a lighter version of their classic eyelash extension.
Eyelash extensions

start at Php 960

Flat Lash upgrade

is an additional Php 800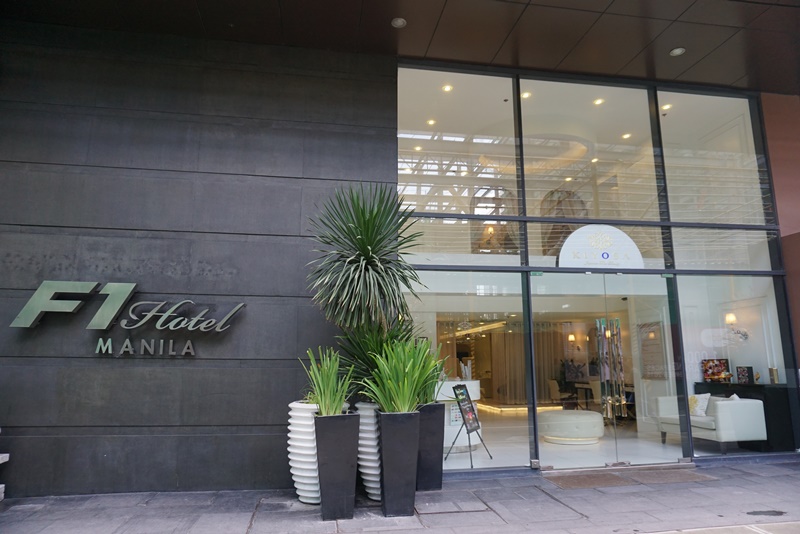 At this moment, it only has a branch in BGC but interested customers living in Makati will also soon get their Japanese total beauty experience near them! Kiyosa Makati branch is expected to open in early 2020.
If you are looking for a high standard of Japanese beauty experience, Kiyosa Japanese Total Beauty is the place to be.
How to get here
Kiyosa is located on the ground floor of the F1 Hotel in 32nd St. cor. Lane Q, Bonifacio Global City, Taguig City.
By car: From EDSA Ayala, head north to Mckinley Road, turn right and then continue onto 32nd Street. From there, turn right to Lane A and then turn left to Lane Q.
By public transportation: You may ride the BGC Bus with the following routes: Central Route, North Route, or North Express Route, and then alight at the Globe Tower. Walk towards Lane A, and then turn left to Lane Q.
Details
Address: G/F F1 Hotel, 32nd St. cor. Lane Q, Bonifacio Global City, Taguig City
Business hours: 11 a.m. to 8 p.m.; closed every second Tuesday of the month
Contact information: 02-8805-8888 / 0939-915-8888
Website: kiyosa-beauty.com
Facebook: facebook.com/kiyosa.jtb
Instagram: instagram.com/kiyosa_japanese_total_beauty
---
Images courtesy of Kiyosa Japanese Total Beauty