J. Cat Amplifies Beauty with Turn Up the Volume Campaign
J. Cat Amplifies Beauty with Turn Up the Volume Campaign
Michelle Phan got it right when she stated how "makeup is not a mask that covers beauty" but a "weapon that helps you express who you are inside." Like a thousand art that does the same, makeup, whether as a profession or a hobby, takes your personality at the center stage and into the limelight.
This is exactly why J. Cat Beauty desires to amplify beauty with a bolder and freer makeup approach through their Turn Up the Volume campaign, launched by ushering in 5 of the biggest makeup "Volumes of Beauty", breaking the rules in the makeup landscape, at Dulo MNL in Poblacion last July 19!

Turn Up the Volume, with its retro club-esque, Instagram-worthy immersive activities filled with specially-curated food and cocktails, pumped up music, and neon lights, presented 5 stations courtesy of 5 equally fabulous makeup artists to treat each of these models with the best make up inspiration.
Teena Arches' Volume 1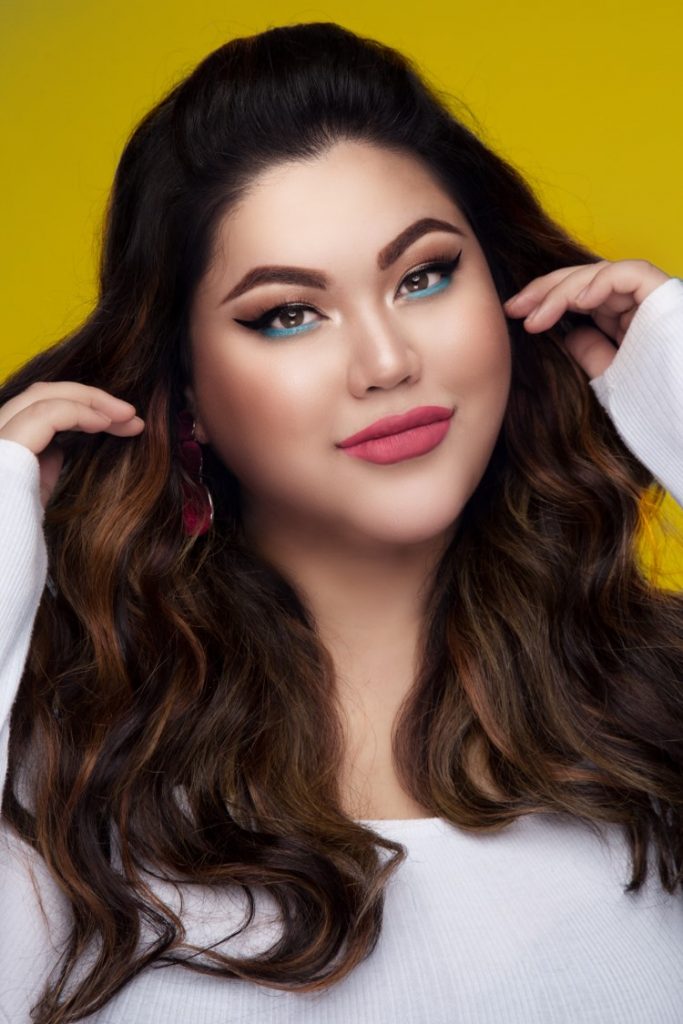 Do some colors intimidate you? Well, Teena Arches highlights brown and hazel eyes with a "Pop of Color" as she calls the shots and plays with hues that can usually intimidate any individual. With the bold blue tinting the eyelid, this makeup approach can be used day and night.
Hanna Pechon's Volume 2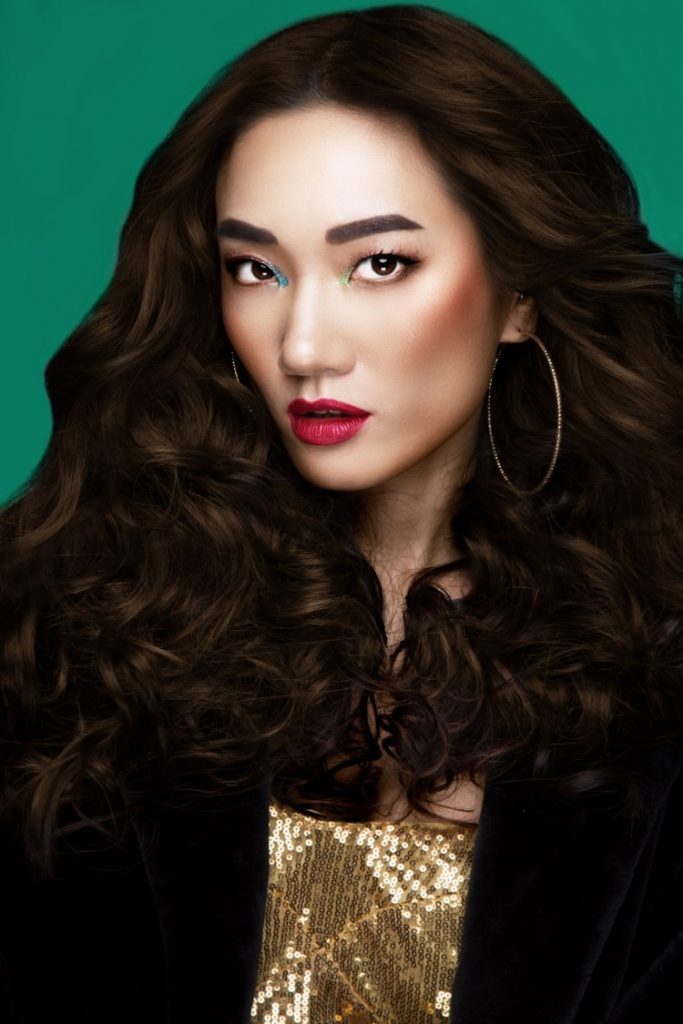 Hanna Pechon dares you to literally sparkle with glitter at the forefront of her look. She says the idea came straight out of cats sporting different hues, and we totally understand why the look is both cat-like fierce and bewitching.
Jherome Ramos' Volume 3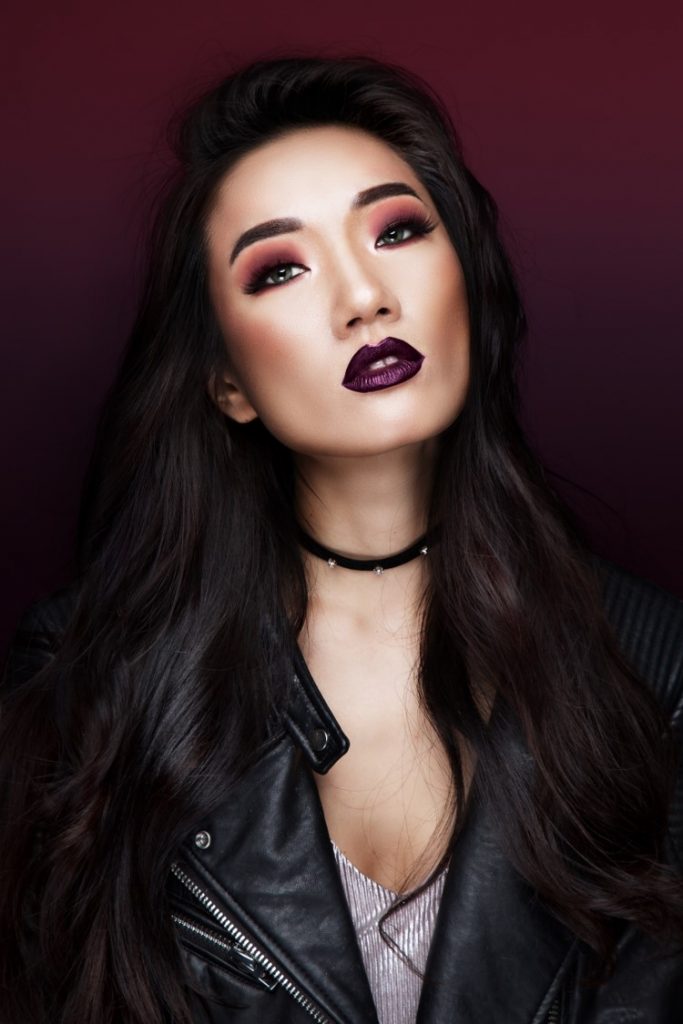 As J. Cat girls are described as fearless, loud, and the life of the party– descriptions that would portray a strong and independent woman, Jherome Ramos plays with J. Cat's smoky burgundy colors and deep lip shades that would steal the night with its "Color Me Bold" look.
Katchie Mejias' Volume 4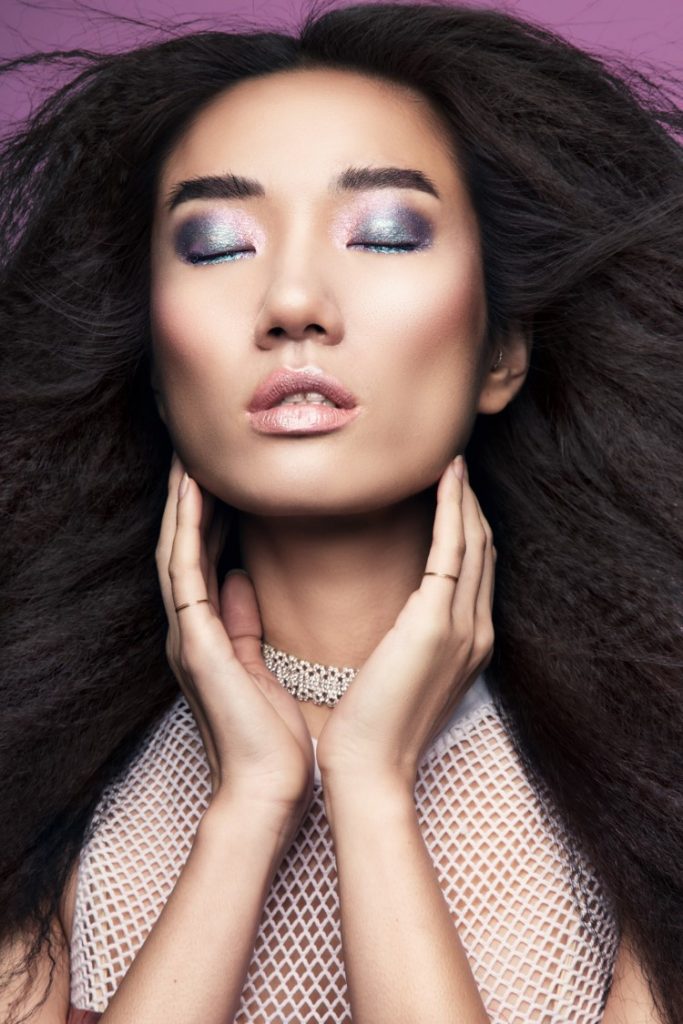 The past and the future meld into one with Katchie Mejias' "Hologram" speaking the language of the 70's while trying to twist into the future with its multi-dimensional spirit and iridescence.
Min Ortiz' Volume 5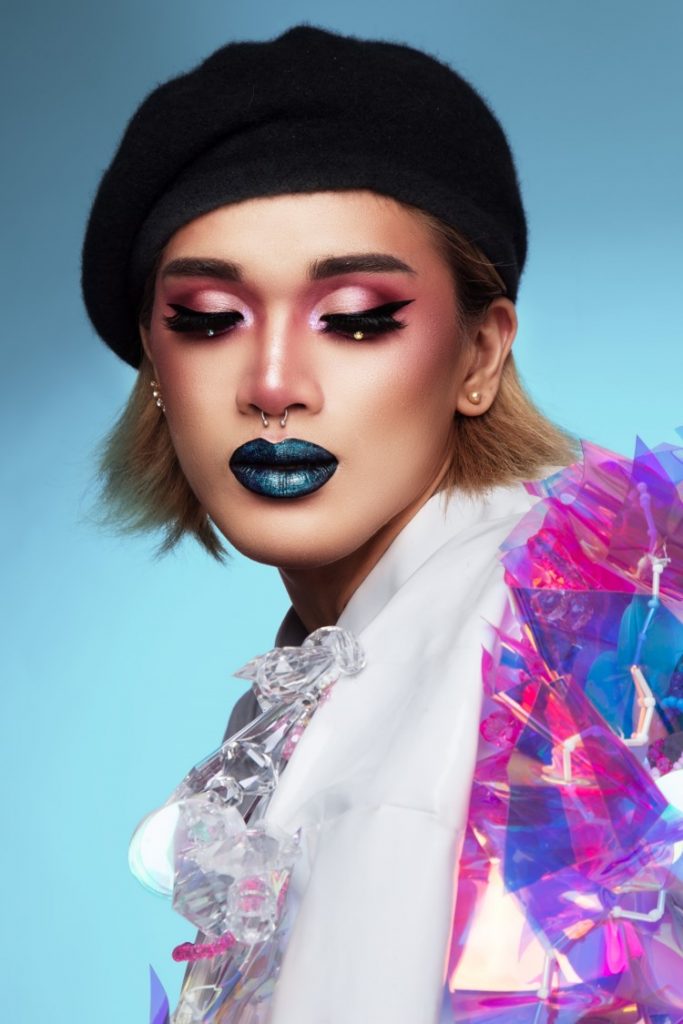 Perhaps the image that could best describe this look is that of a beautiful mermaid peeking seductively out of the ocean. Min Ortiz' "Full On Club Chic" sets out accents of holographs complementing dark, sensual lips fit for goddesses, wanting to get out of their comfort zones.
Each of these looks brings to light J. Cat Beauty's collection of makeup products by exhibiting Lipfinity Matte Lipsticks, Eyeshadow Palettes, Rock Glitz Eyeliners, and Flash Metal among others.
J. Cat Beauty, born in Los Angeles California and brought to the Philippines in 2017, is known for their toxic and chemical-free products that are more than safe for the skin. What's more is that with their goal to get out of the box and break free from it, fearless, bolder looks are now more achievable thanks to J. Cat Beauty and their array of high-quality, world-class products.
---
This is a press release. Minor edits were made prior to publishing.
Source: J. Cat Beauty 
All Images are courtesy of J. Cat Beauty