IT'S VINTAGE: A One-Of-A-Kind Vintage Shopping Experience
IT'S VINTAGE: A One-Of-A-Kind Vintage Shopping Experience
Updated as of May 18, 2021
The trend for vintage items in fashion has come back and it looks like it's definitely here to stay. Many are in love with this chic and stylish trend that showcases individuality and creativity.
Philippine Primer had the chance to visit IT'S VINTAGE, a rising vintage shop in Makati and chat with its founder and creative director, Fed Pua. Read on to find out why IT'S VINTAGE is a one-of-a-kind retail experience for fans of the vintage trend!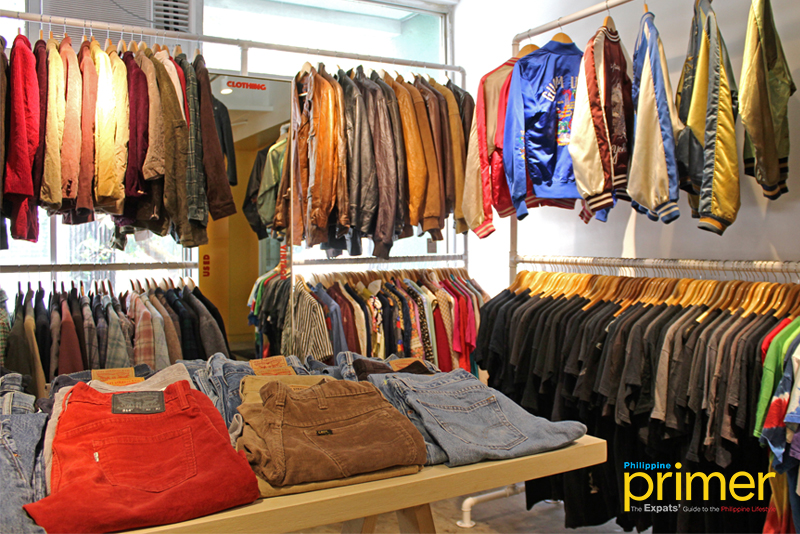 IT'S VINTAGE is a curated vintage shopping experience like no other
Located at the Planters Products Inc., Building in Legaspi Village is the vibrant shop of IT'S VINTAGE. The store showcases a wide range of clothing products from band shirts and pants to denim jackets and windbreakers. It was back in 2017 when the brand started on a pop-up store basis that grew into the store that is now currently located.
The brand is the brainchild of Fed Pua whose love for vintage items led him to create this shop to share his curatorial eye with the public.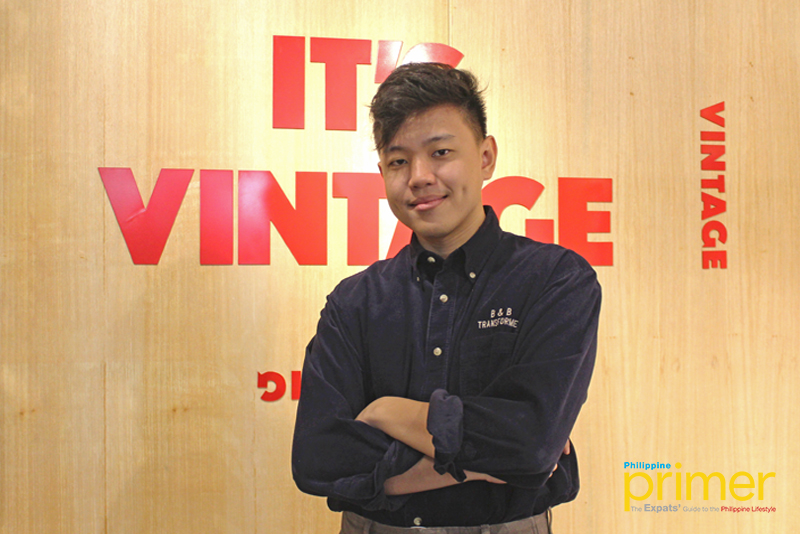 Fed Pua, the founder and creative director of IT'S VINTAGE
Pua shares that during his travels, he would shop for items in vintage shops.
"The first time I went to a vintage shop, that's when I was like 'Hey, this is cool!' and 'It's so fun to dress-up!'. That's where my love for vintage began and basically, the shop just grew out of me wanting to bring the idea here [in Manila].' he added.
With IT'S VINTAGE, he hopes to show people that this type of shop is accessible and does not cater to just one demographic alone.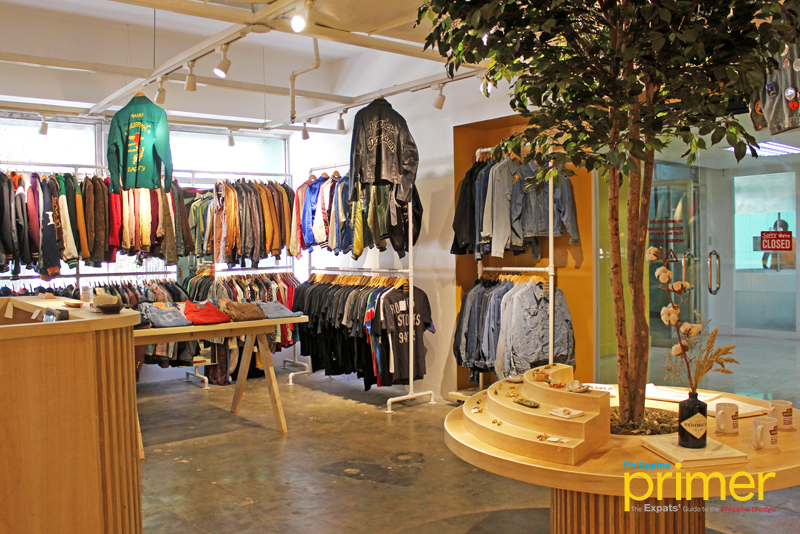 The shop carries shirts, windbreakers, and denim jackets among others
When asked to describe the vintage trend, Pua characterized it as versatile.
"Everyone can wear it, no matter what background, what age, no matter what gender. A vintage item will always look different on a different person and how they pull it off. We just like to say that it's really for everyone," he said.
He also shared that every vintage store is different because of the person behind it, explaining that the shop is an extension of himself.
"No other person can bring together all these items except me. The same way that … I can't copy any other vintage store and how they do things and how they do the entire look. That's why I love vintage because there's no shortage of personality," said Pua.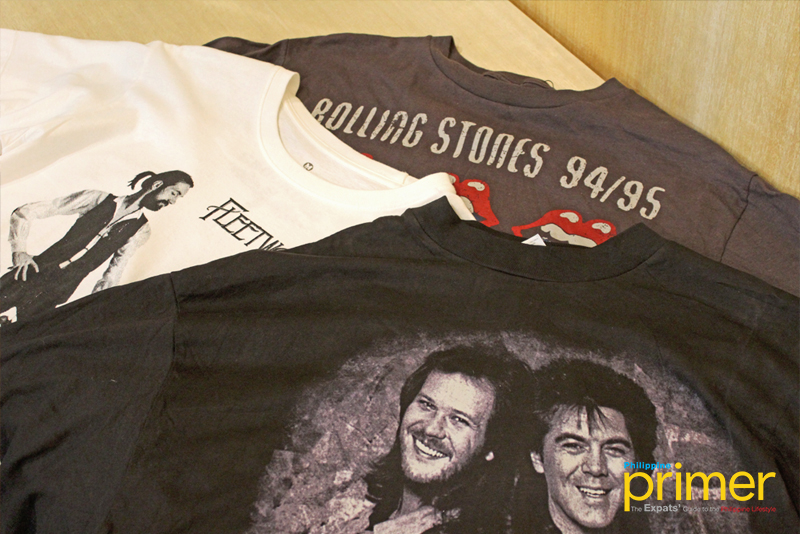 Band shirts (starts at Php 1,900)
The store houses a variety of clothes and accessories curated based on what people will enjoy and what the team behind IT'S VINTAGE enjoys. Their items are sourced from the United States, Japan, and some from Europe. They restock their items on a daily basis so it is never the same thing when you go to the store—there will always be something different with every visit that you make.
Prices of the items at IT'S VINTAGE range from Php 999 to Php 9,999.
If he had to describe IT'S VINTAGE in a word, Pua responded with his first name "Fed" with the simple explanation that it is him.
As a curated vintage store, everything goes under Pua's watchful eyes from the playlist to the design of the shop is all under his direction. There is a hint of Pua in the shop and in the items that you will find at IT'S VINTAGE which Pua describes as his "dream closet."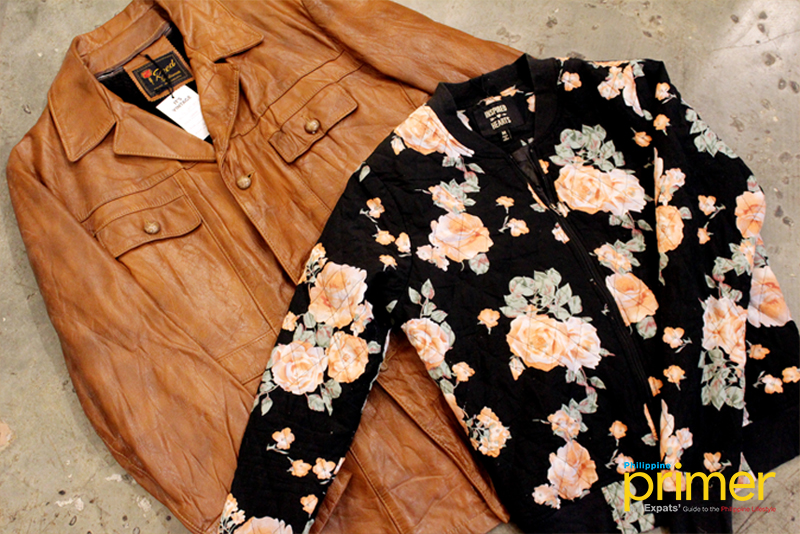 Leather jacket (Php 7,999) and floral jacket (Php 999)
Every vintage shop is unique in their own special way and IT'S VINTAGE definitely shines with its own gleam of individuality. This also shows in the carefully hand-picked items, ensuring that you aren't wearing the same thing as anyone else.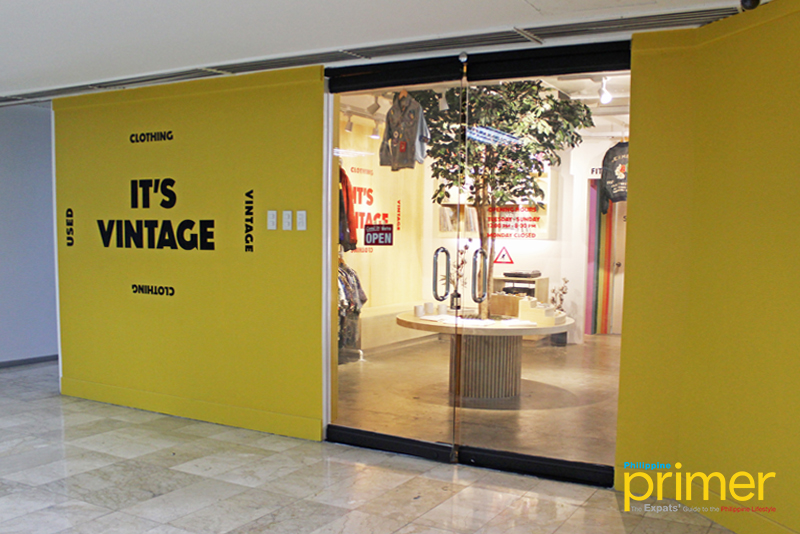 IT'S VINTAGE makes its home in the quiet streets of Legaspi Village
Details
Address: 2F Planters Products Inc. Bldg., 109 Esteban St., Legaspi Village, Makati City
Business hours: 12 p.m. to 8 p.m. (Tues. to Sun.); Closed on Mondays
Facebook: facebook.com/itsvintagevintage
Instagram: instagram.com/itsvintagevintage
---
Written by Feliz Grace Bueno
You might also like...