Hello Gorgeous by Skinline
Hello Gorgeous by Skinline
Back in 1998 in Hagonoy, Bulacan, Hello Gorgeous started as a specialty personal care concept that is 100% homemade. They wanted to introduce alternative to traditional cosmetics and body care ideas. It was only in 2016 that they started to repackaged their products, selling it to their customers under the name Skinline Essentials.
It was not that long until Skinline Essentials joined bazaars and established a name, garnering loyal customers along the way. Through their Facebook page, they were able to spread their products to every woman who embodies their brand, "Naturally Handmade, Naturally Gorgeous Cosmetics." They soon changed their name to Hello Gorgeous! by Skinline.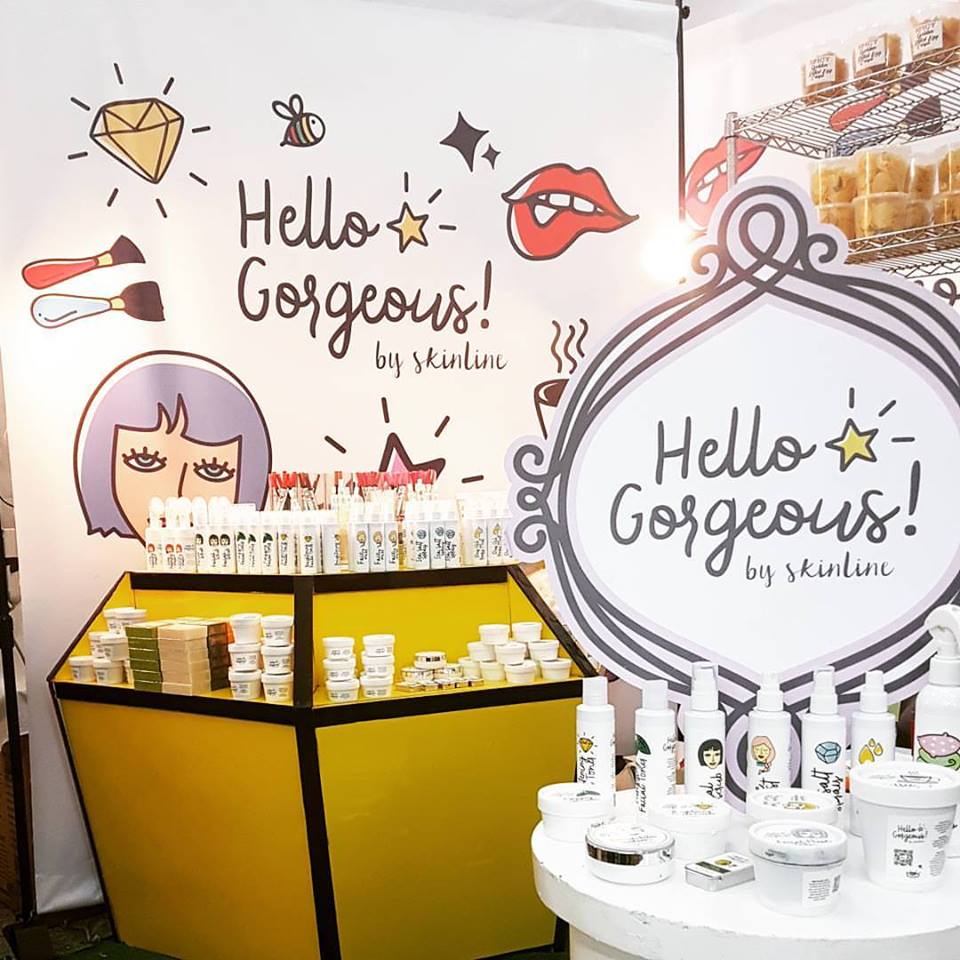 Hello Gorgeous is a brand that uses natural and organic ingredients for their beauty products and cosmetic line. They have created a brand that alludes elegance and sophistication while catering to the modern woman needs. The brand also encourages entrepreneurs or people who are interested, to have a franchise their retail shop, in which they offer packages and seminars for those who would want to venture into the business world and beauty world.
When the hype of rainbow highlighters took control last year, Hello Gorgeous have made news through their Rainbow Dash highlighter and eyeshadow compact, filled with colors of the rainbow and that has dual purposes. The brand also carries, lip markers and mega metallic liquid lipstick, matte and roll foundation, faux,  their best seller, unicorn brush wash, and much more.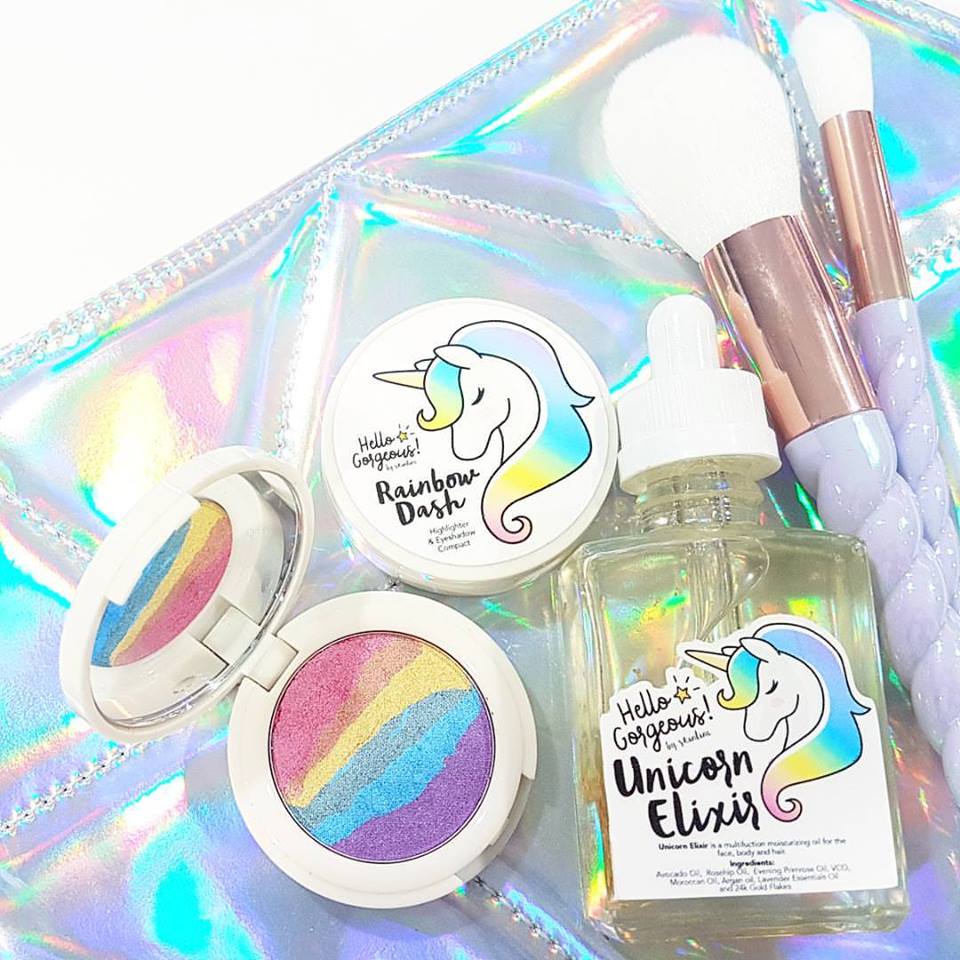 Rainbow Dash Highlighter and Eyeshadow (Php 350) & Unicorn Elixer (Php 380)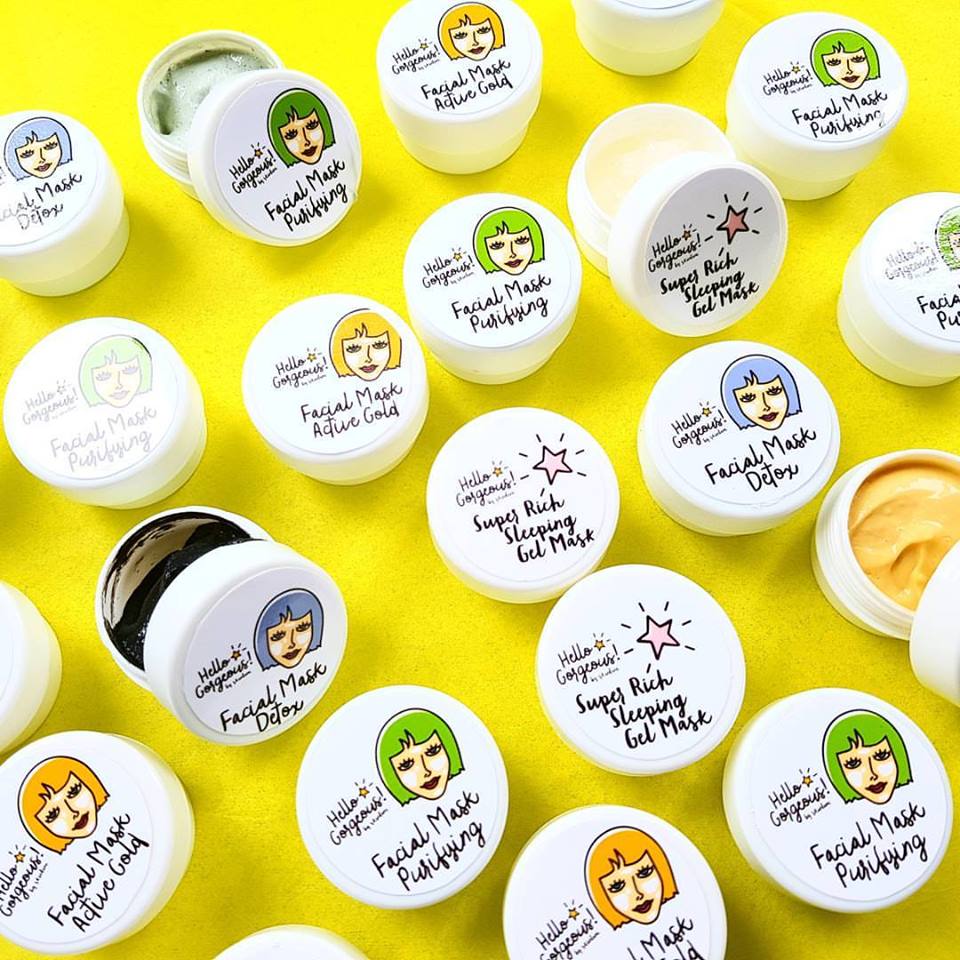 Facial Mask Active Gold, Facial Mask Detox, Facial Mask Purifying all for Php 300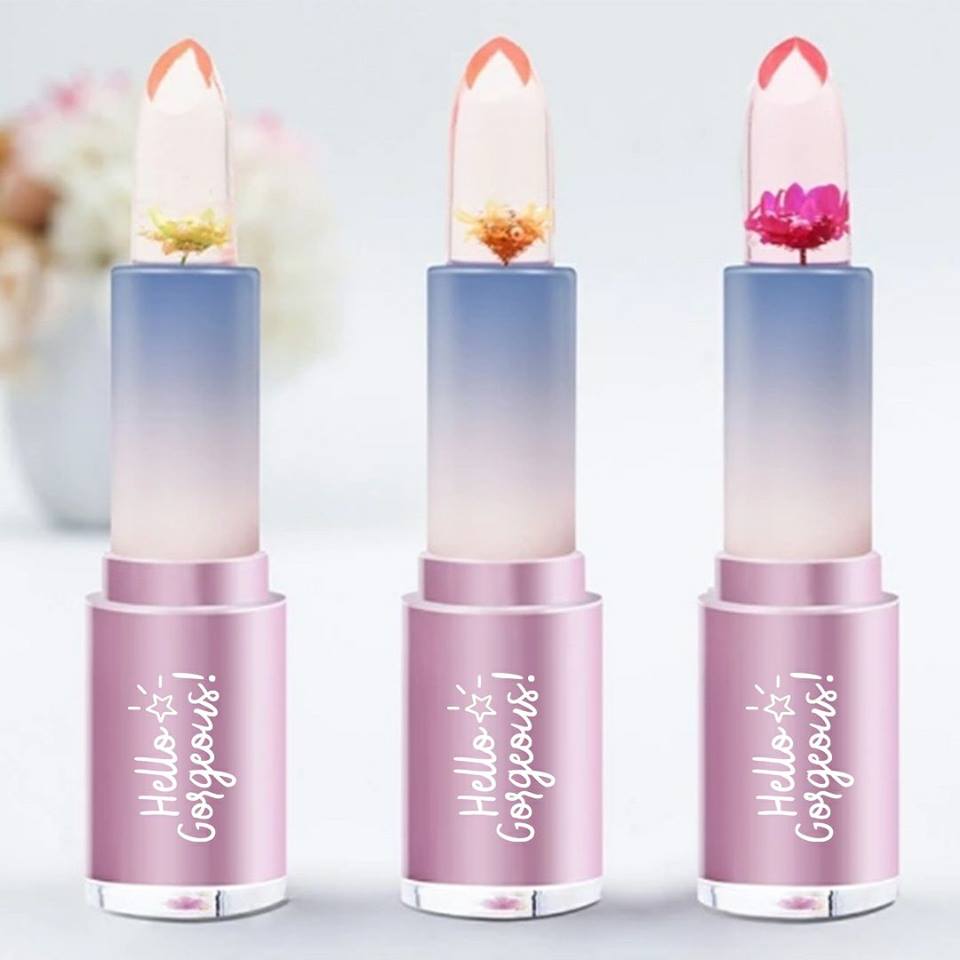 MATCH YOUR MOOD Organic Color Changing Lippies (Php 320)

Not only do their products work wonders but also the packaging of each beauty products is something you'd like to stare at. Hello Gorgeous uses natural ingredients such as argan oil, castor oil, arabica coffee, and they even use 24k gold sheet that they add to their Unicorn elixir, a crowd favorite.
Up to date they still continue to create innovative products such as their newest product, Feline Cat Eyeliner stamp that they have collaborated with creative artist Carawrrr. They've also added Wow Brows! Cushion. A new way to do makeup without faults and wasting time.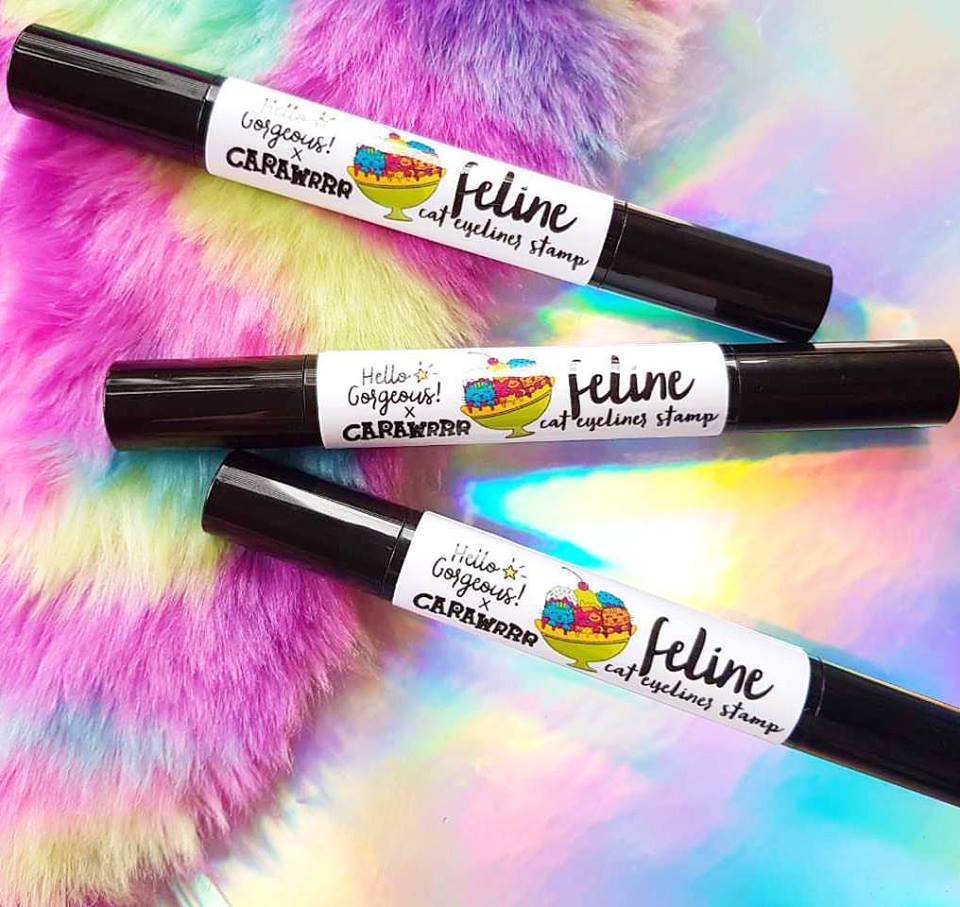 Feline Cat Eyeliner Stamp (Php 250 Sale Price, Php 280 Regular Price)
Hello Gorgeous participates in The Trendsetter Bazaar. You can also visit their physical stores located at the Center Mall Greenhills Tiangge, Greenhills Shopping Center, Greenhills, San Juan (10:00 am to 8:00 pm) and The 4F SM City Manila Concepcion corner Aroceros and, San Marcelino St, Ermita, Manila (10:00 am to 9:00 pm.
You can also order online through their website, www.hellogorgeousph.com, contact number +639159550875, email them at marketing@hellogorgeousph.com for business inquiries. Follow them on their Instagram account @hellogorgeousmnlph and their Facebook page, Hello Gorgeous PH. 
---
Images source: Hello Gorgeous Facebook page