HARNN's Natural Body Care, Skincare and Home Spa Collections
HARNN's Natural Body Care, Skincare and Home Spa Collections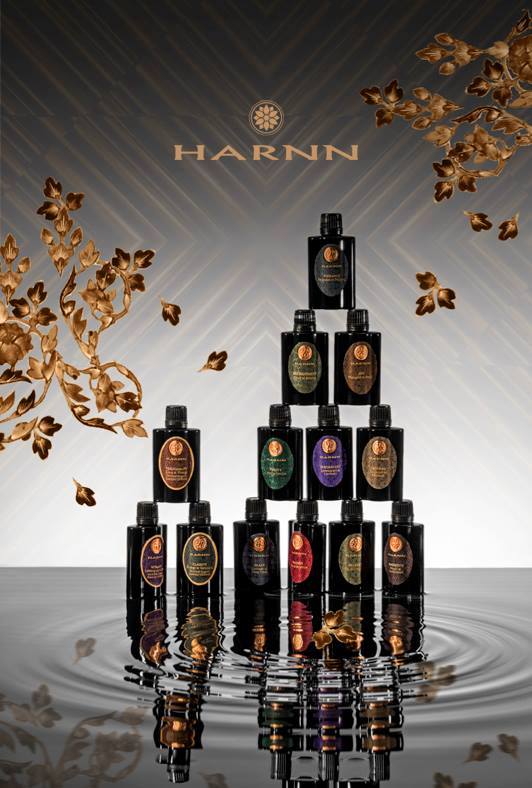 Deep-rooted from the traditional Asian lifestyle with a contemporary and luxurious approach, HARNN offers natural products and services to restore the balance of body and mind. It further provides different collections varying from Fu Lion, perfume lotion, eau de toilette, natural body care & hair care, skin care, home spa, aromatherapy, and aromatic oil perfume.
The Fu Lion Collection is based on Chinese belief that a Fu Lion descended from a dragon with mystical power to protect people. The collection has five auspicious colors: Jazzy Turquoise, Purity Pearl, Rose Coral, Orient Jade, and Tropical Amber.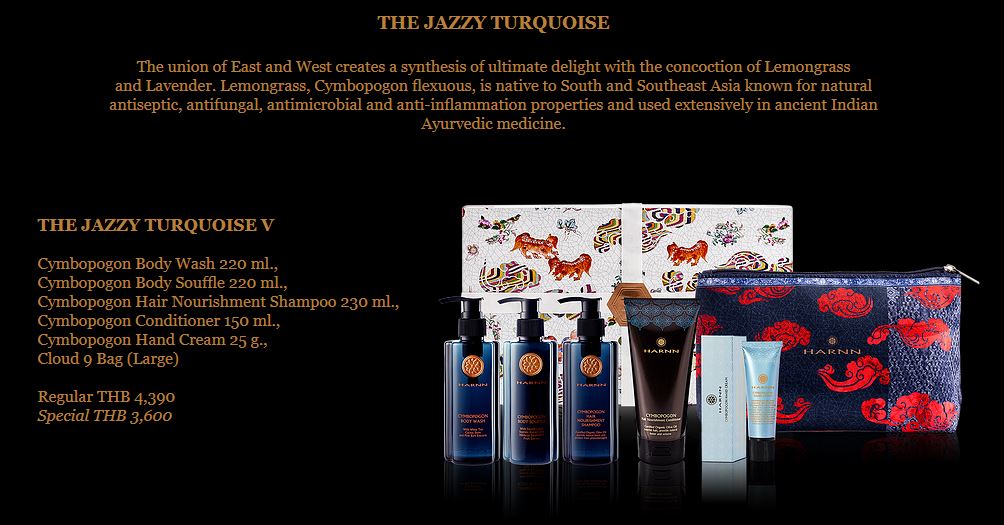 Another collection is called the 'Five Elements Perfume Lotion' that aims to restore mind and spiritual balance. It is based on the five elements–fire, earth, wood, water, and metal—corresponding to Challa, Phumm, Prukk, Varri and Lohha. The lotions have five unique scents including Jasmine and Mint, Bergamot and Lime, Lemongrass and Lavender, Sandalwood and Nutmeg, and Rose and Cleary Sage.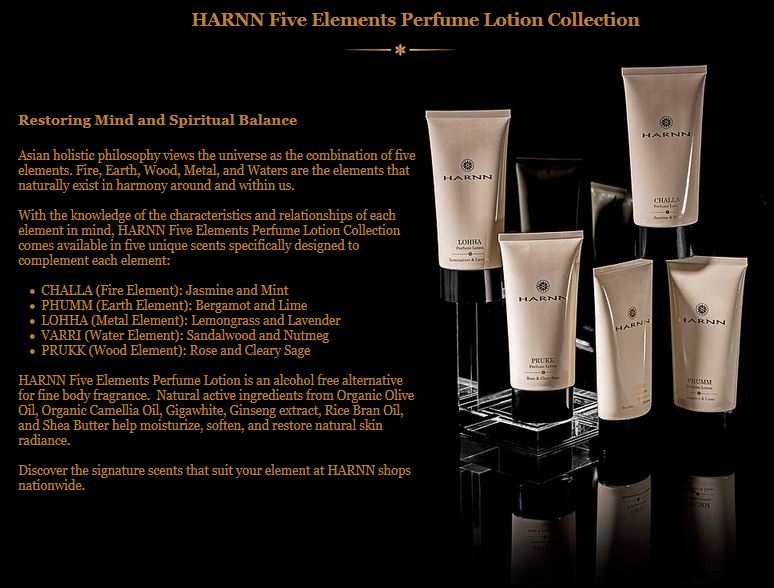 The Eau De Toilette also possesses the same elements that are determined from a person's time and date of birth. The collection combines multiple disciplines from aromatherapy, stone therapy, and color therapy in the form of sophisticated and wonderful natural fragrance.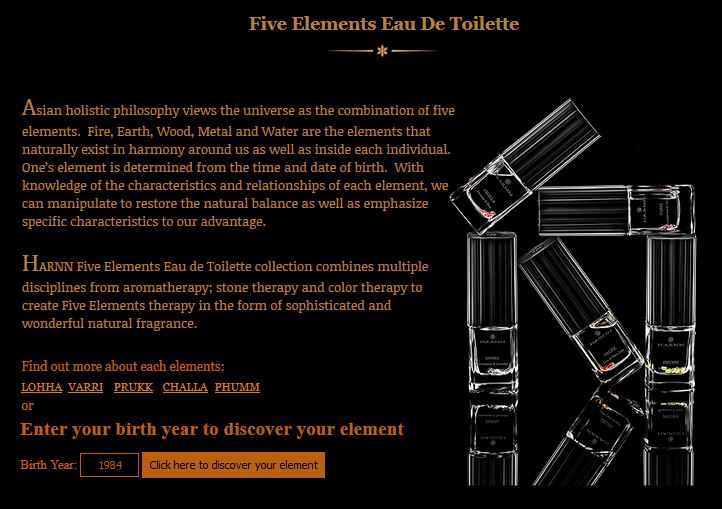 HARRN'S natural body care & hair care products include natural soap, oriental herbs, cymbopogon, jasmine, oriental rose, tropical wood, and a gift set. Its skin care features a water lily collection divided into blossom essence toner mist, day protection cream, facial massage Oil, night nourishment cream, and nourishing gel. These preciously chosen extracts target to restore the natural radiance and grace of healthy skin.
Meanwhile, the Home Spa service offers bath and massage oil, bath salt, herbal balm, and home spa accessories. Aroma therapy is also available by using signature essential oil blend, certified organic essential blend, diffuser and accessories. Here, you can also choose from the 'Aromatic Oil Perfume Collection' like the Tropical Amber, Light Cerulean, Crimson, Celadon, Auburn, and Amaranth Rose aromatic oil perfumes. The essential oil blends are incorporated with natural Rice Bran Oil to help moisturize and soften skin, and making each fragrance alcohol-free. This will restore the natural balance Chakra points in the body.
HARRN takes pride in the Asian heritage and its ancestors' legacy showcased in their treatment which is thoughtfully designed to enrich the customers' relaxing experience. It promises to "free your mind and indulge in your senses as your journey to a luxurious experience begins here."
Photo from HARNN's website