Get Moving with Six of Summer's Fittest Inspos
Get Moving with Six of Summer's Fittest Inspos
Now that summer is coming to a close, it's time focus on maintaining our health and fitness goals beyond just the beach body season! We rounded up six of Manila's finest fitness enthusiasts with the hope of inspiring more of us to break a sweat and get fit!
Read on to know more about these individuals' fitness stories, routines, and favorite fitness gear:
Claudia Doria Martinez (@claudiadoriamartinez)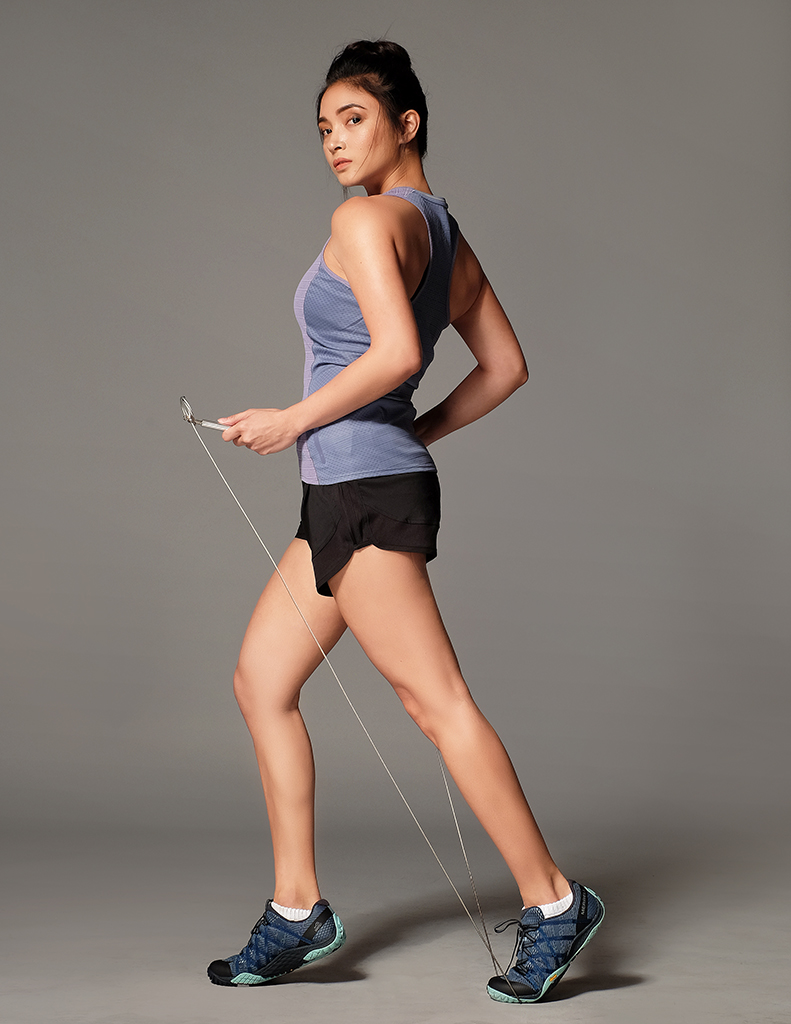 When not doing WODs (Work Out of the Day), you can find Claudia Martinez enjoying the outdoors or finishing a bout of the challenging Spartan Race! To finish these types of grueling courses is no walk in the park. It requires self-discipline, a clean diet, and intense strength and endurance training. Claudia shares that in order to keep her body on top of her fitness game, she weight trains twice a week, and alternates cardio or HIIT work out twice a week as well.
Her key advice for those who wish to be fit:"Consistency is the key! You can't get the results that you want if you're working out only when you feel like it. You have to be consistent day in and day out with your training, diet, supplements and rest."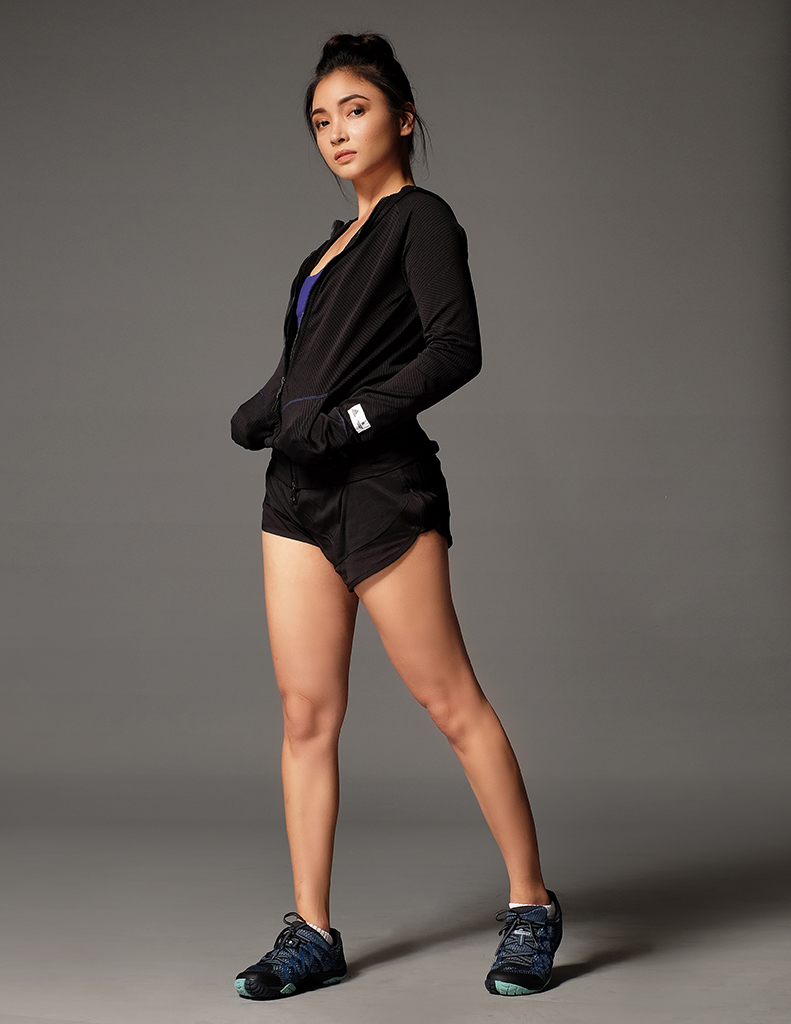 Claudia wearing the Merrell Trail Glove 4 E-Mesh for women (Php 4590)
A person who loves fitness, travel, and the outdoors, Claudia's workout and travel wear includes the Merrell Trail Glove 4 E-Mesh, a shoe engineered with a custom network of durable meshes, uniquely blended to provide a one-of-a-kind fit for versatility. Its Hyperlock™ printed TPU heel counter for security during quick descents and sharp turns, making it an ideal shoe for circuit training and other routines.
Jose "Jay" Avellana (@jose_avellana)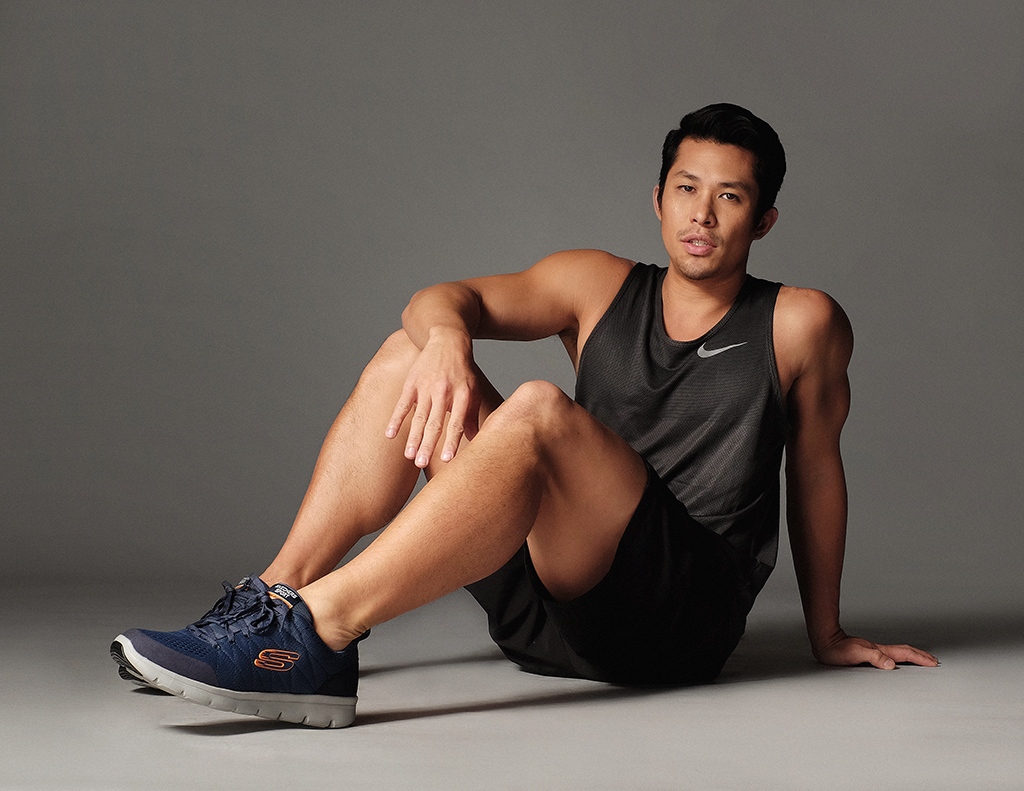 Who said tech guys can't be fitness buffs too? E-commerce and digital marketing consultant and Ride Revolution instructor Jay has mastered balancing work, fitness, and play. He teaches indoor cycling classes 3-5 times a week. On days he doesn't teach, he hits the gym or plays football, and recently, wakeboarding, too! On managing time and priorities, he says people "just need to learn and practice committing to something. It is always difficult in the beginning because you are still adjusting but once you build that habit, it gets to be a part of your routine."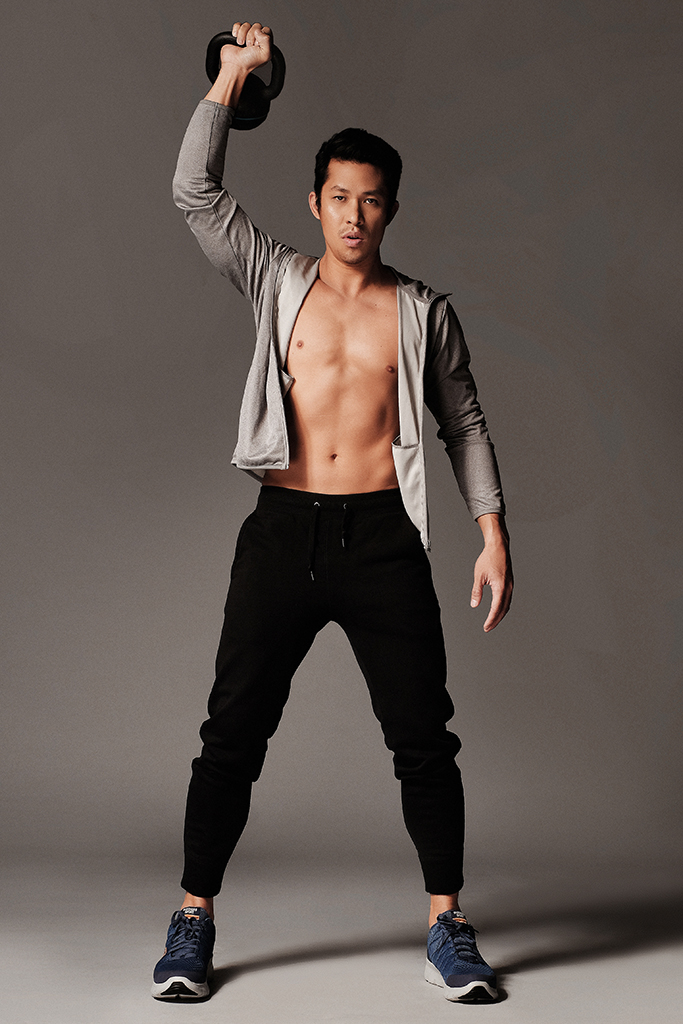 Jay wearing the Skechers Marauder Mershon (Php 3795)
Spinning classes have rapidly taken root in Manila's fitness landscape and Jay is among those leading the charge for millennials who dedicate time to stay fit despite their hectic schedules. Thinking of giving it a try? Always wear or bring comfy shoes, especially since you'll be wearing a stiff pair of cycling shoes during class, you'll want something extra soothing and comfy for your feet after the workout!
If you're like Jay who does other workouts and sports as well and wants maximum comfort while exercising, cop a pair of the Skechers Sport Marauder Mershon! These trainers sport a Skech Knit Mesh fabric upper for breathability and the Air Cooled Memory Foam insole for superior comfort—an ideal shoe for fitness and after-sports indeed! 
Cam Lagmay (@camlagmay)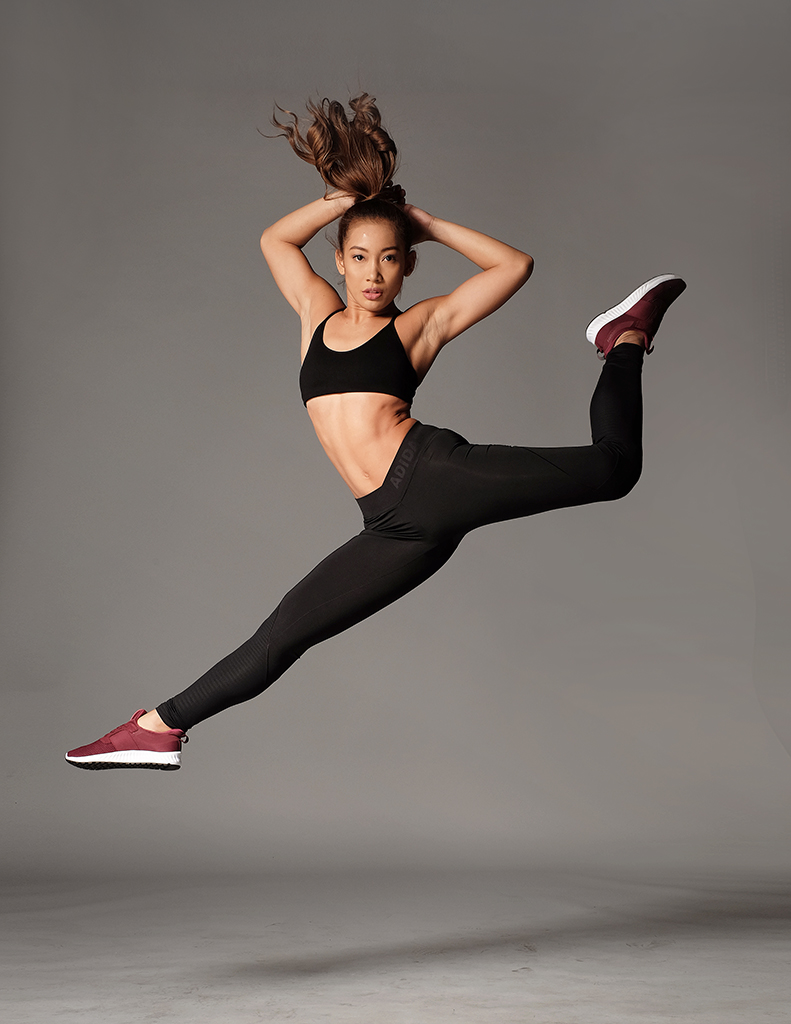 Ever since the former UP Pep Squad team captain led her crew through jaw-dropping routines, she's been on the radar as one of the campus (and inter-school) hotties to watch out for! You can see the hours spent training and the discipline in her sport in the way she moves, and in her toned arms and legs. Aside from the rigorous training, she gets from cheerleading, Cam shares that she also underwent ballet and gymnastics training when she was younger. "It has been a lifelong journey of just enjoying movement and control over my body."
On her diet, she says that "Food is your fuel. You cannot bust it out in the gym if you have no energy to do so. Starving yourself is never the key to weight loss and muscle gain." Cam believes that knowing your body well is key to knowing which food or workout will give your body the best results. "Discover your body, give it the attention and love it needs. It will return the favor."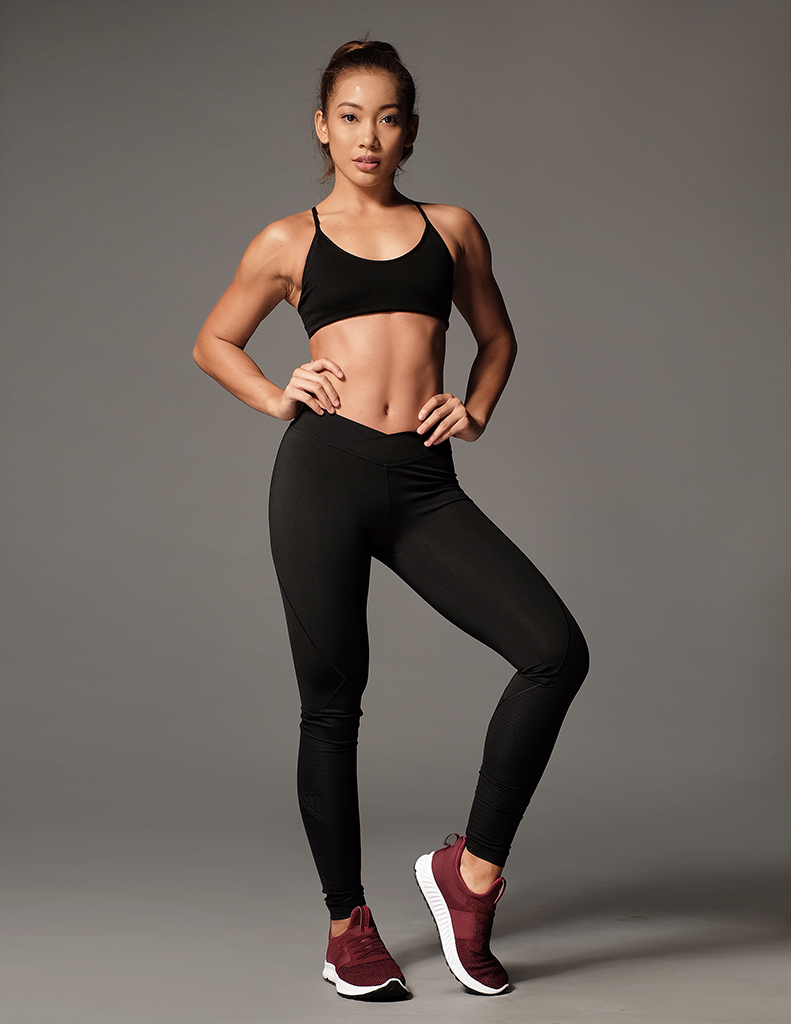 Cam wearing the Saucony Stretch & Go Breeze (Php 3795)
Start paying attention to your body and find the best workout for you! To do that, slip on trainers from trusted shoe brands such as hundred-year-old performance brand Saucony! Its newest Stretch & Go Breeze collection sports modern, performance materials to handle all of your fitness needs. The elastic lacing system allows for easy on/easy off and the FORM2U sock liner provides great comfort and cushioning during a run or when kicking around town.
Jason Santos (@jasonthejman)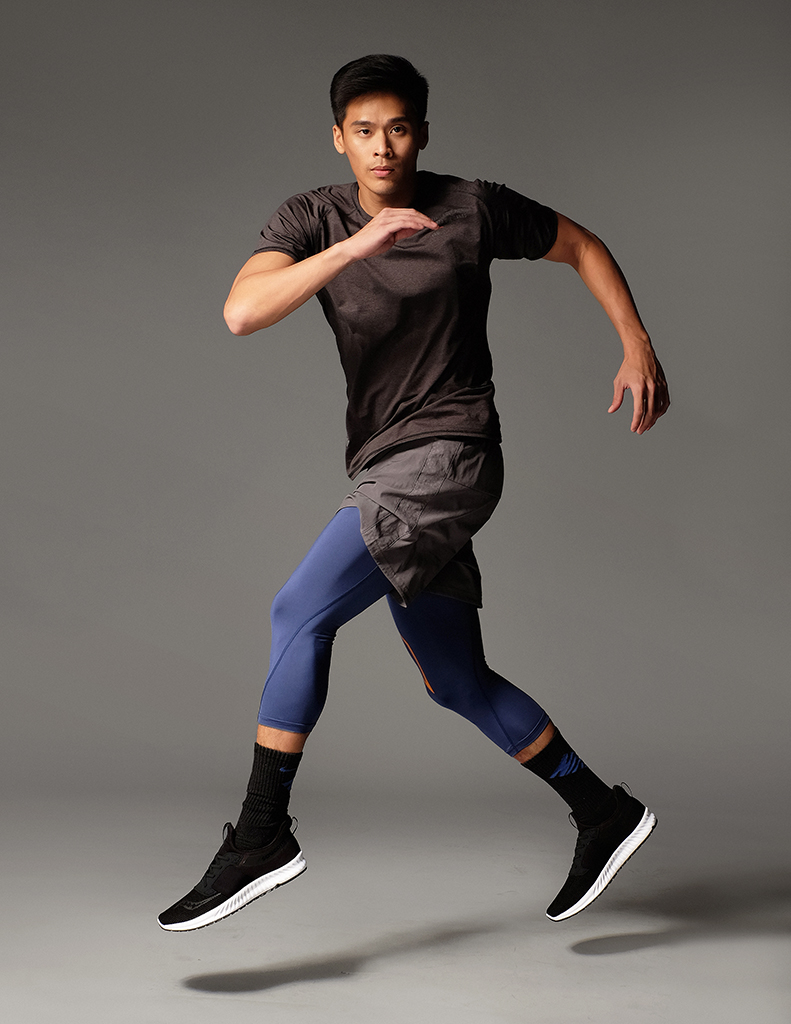 Jason Santos is not your typical boy next door. With his boyish looks and great physique, you'd think he used to be campus varsity heartthrob! Well, that's not so far from the truth as Jason also played basketball when he was still in school. He credited his varsity years as what helped him develop his discipline, punctuality, and the mindset to work out even when the day is busy. "It also helps to plan your week ahead of time", he adds.
His routine includes an early morning lift, swim, or run. He credits such morning routine as key to his sharp mindset when he goes to the office. At night he leads spin classes and spends ample time for recovery (usually through stretching or a cold plunge) then retires for the night.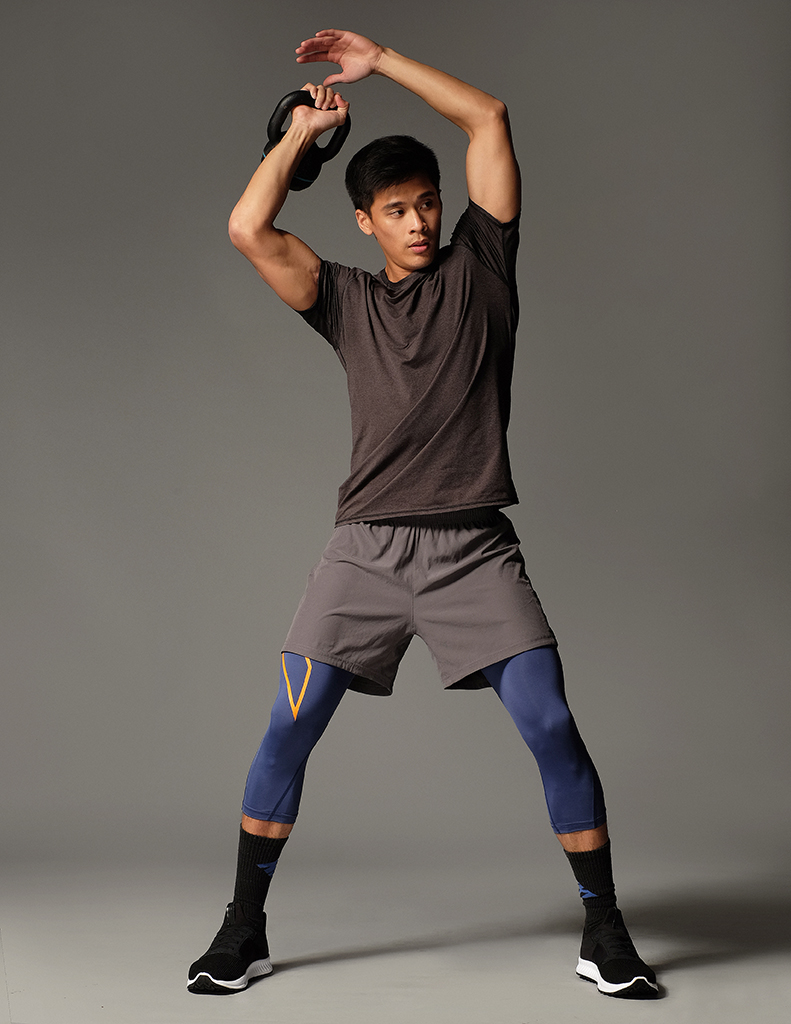 Jason wearing the Saucony Stretch & Go Breeze (Php 3795)
Given his already healthy body, Jason feels that he could do more for his endurance, especially when doing water activities. "I've been in love with the ocean since I was a kid so one day I might just do a 10km marathon. I've never been a long distance runner so I also considered running a 21k", Jason shares. To achieve similar feats, try the newest Saucony Stretch & Go Breeze shoes, a trainer developed by the original running shoe brand, Saucony. Run in laps in these shoes and work out confidently with only the best technology made for fitness!
Ariana Dormitorio (@arianadormitorio04)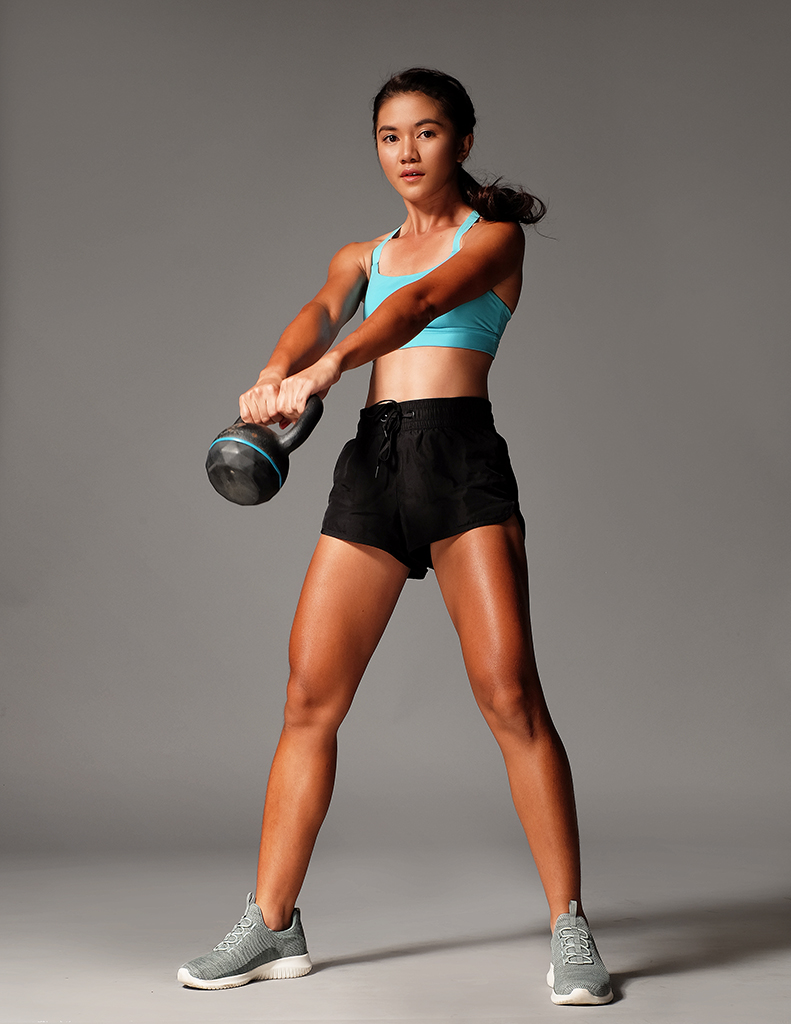 Cross-country mountain biker Ariana Dormitorio has hit the perfect balance between fitness and travel. The mountain biking rising star shares that she started biking at a young age and aspires to compete in the 2020 Japan Olympics. To prepare for this goal, she bikes every morning and squeezes in gym time in the latter part of the day.  When asked about advice for those who wish to stay fit but are having a hard time: "There will be times where you feel like giving up because things are just getting harder and harder but always keep in mind that you've already made progress and once you've achieved that dream body of yours, all hard work will be paid off"
Ariana is in her early 20s and she manages not just fitness and work as a pro-cycler, but also exciting summer plans! This summer, she's on track to traveling to new places on wheels to meet new people!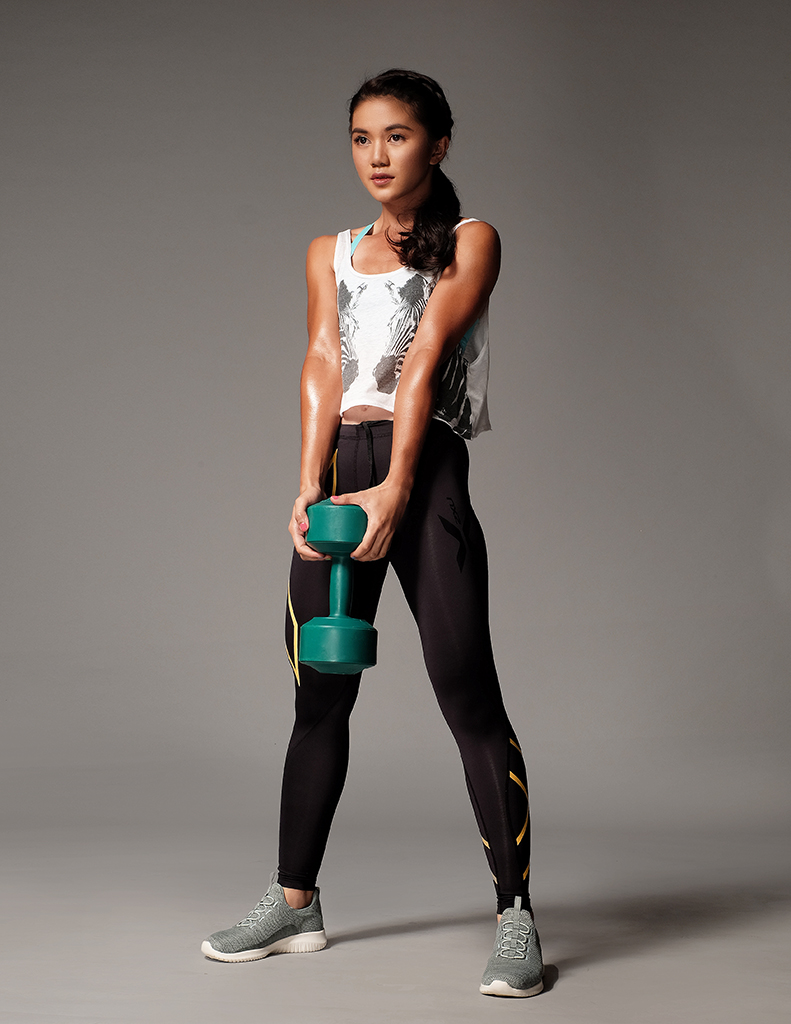 Ariana wearing the SkechersUltra FLEX Capsule (Php 3795)
Train like a champion! Slip on the SkechersUltra FLEX Capsule. Perfect for biking and other sports for its cool bungee laces, you won't have to worry about getting any laces caught in biking gear or other gym equipment! It sports a Skech Knit Mesh fabric upper for breathability and the Air Cooled Memory Foam for superior cushioning—excellent features for a shoe that will get you fit whether you're a beginner or a pro!
JP Hipolito (@jphipolito)
It seems that indoor cycling is the newest IT work out activity, that's why one swipe up an Instagram explore feed will show numerous people trying the exciting routine! Full-time trade marketing manager JP is one of the people who fell in love with the modern take to cycling. He teaches his own spin classes and credits his digital calendar where he plots his monthly activities to ensure he has a balanced schedule of teaching, working out, and resting.
To start your road to fitness, JP suggests having a goal in mind and being consistent with your workouts and the food you eat. Hydrate regularly and get at least 8 hours of sleep a day to let your body recover. It is equally important to rest for your body to grow and improve. Also, he reminds us to not forget to have fun in the process and try out new workout routines.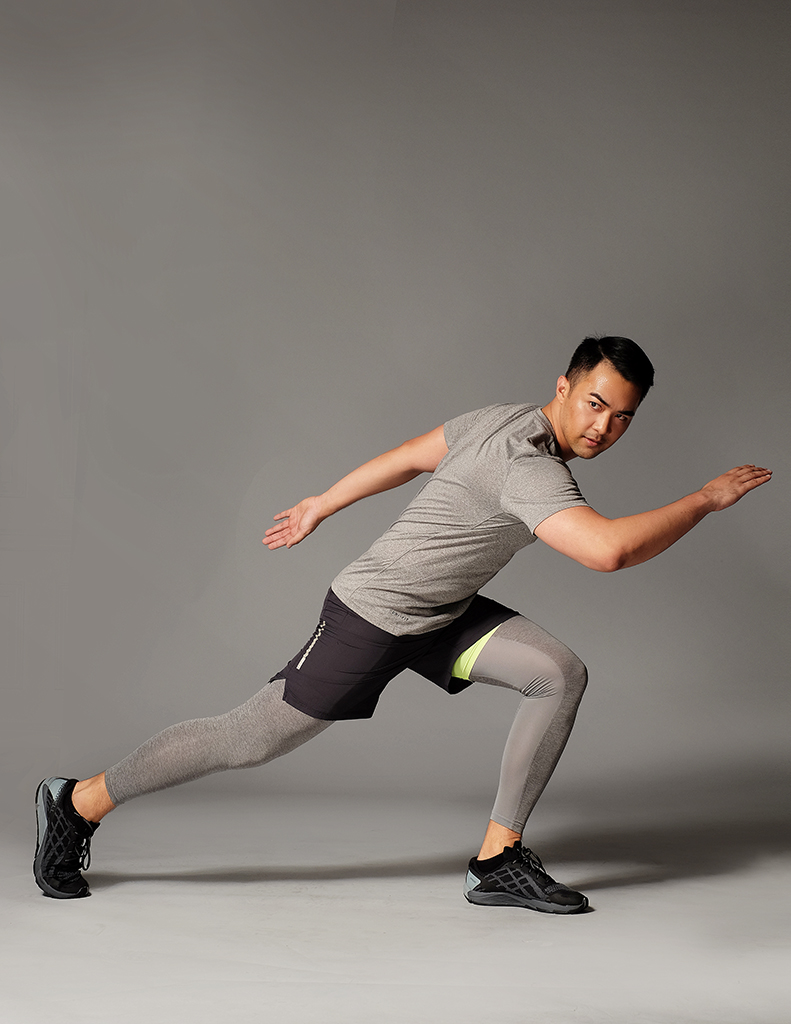 JP wearing the Merrell Bare Access Flex E-Mesh (Php 4495)
If you're off to try something new, bring a trusty pair of shoes to keep you going such as the Merrell Bare Access Flex. It is a 3D knit runner guaranteeing ultimate adaptability, comfort, and ground connection thanks to its FLEXconnect™ dual-directional flex-groove EVA midsole for agility and stability. It also sports a 3mm cushioning layer for increased underfoot comfort!
So whether or not your summer plans are done for the year, be sure to make time for some fitness routines to keep you healthy and happy!
---
This is a press release from Merrell Philippines.