Float Manila in Rockwell: A Place to Experiment on Your Consciousness Through Floating
Float Manila in Rockwell: A Place to Experiment on Your Consciousness Through Floating
Born out of shared passion in cultivating both mental and physical well-being, Float Manila is a place where you can discover your "optimal selves" and "live life ecstatically".
Known as the only spa in the country where you can experience "flotation therapy," guests and customers would really be able to get rid of all the stress a modern lifestyle has every day.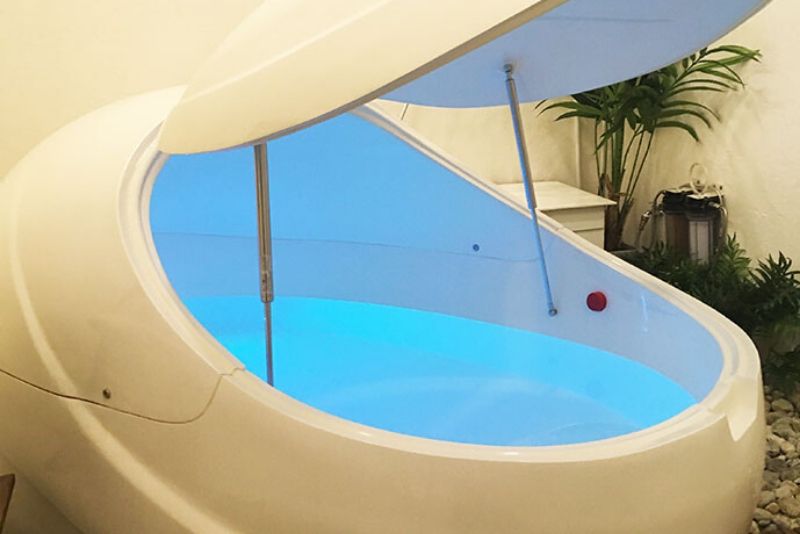 Float Manila's Float Tank
Flotation Therapy
A spa treatment where you can float your body in a float tank brimming with 200 gallons of water fused with 400 kg of high-salinity Epsom Salt (magnesium sulfate), Flotation therapy lets you "unplug and reboot your body and mind".
Each session lasts for about 90 minutes, which foremost allows your body and senses to relax and be in a state of meditations as you stay afloat.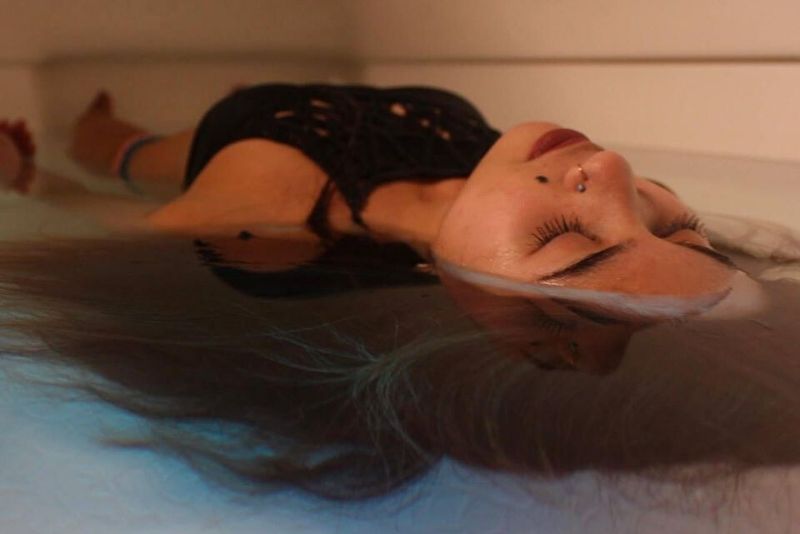 Float Manila's Flotation Therapy
90-Minute Float
Float Manila's floating tanks are filled with the kind of solution that lets guests float completely even without pushing themselves to. Combined with the UV light inside each tank, this becomes twice as powerful as chlorine in terms of oxidizing and destroying microorganisms.
The water ceaselessly circulates through the disinfection system, so that guests will not have to worry about the state of the water.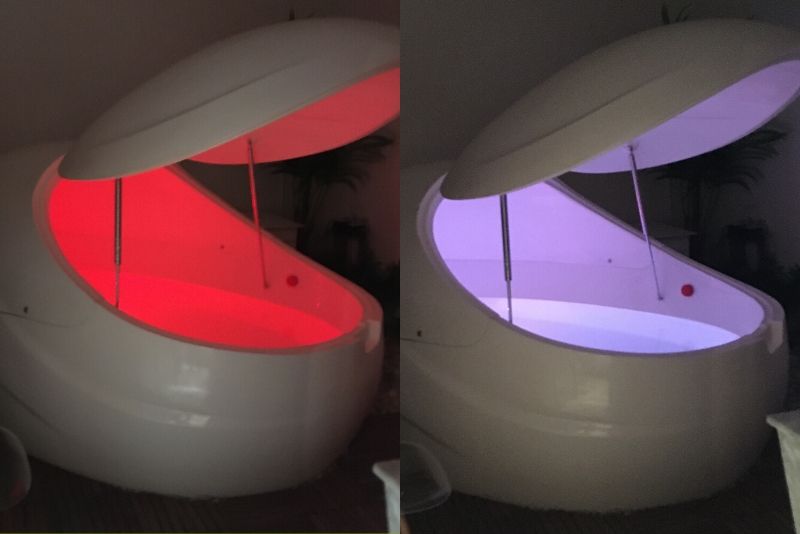 How it works
Once your condition is checked at the reception area and you are subsequently oriented about the floating therapy experience, you will first have to take a 15-minute pre-float shower. Thereafter, you will finally enter the almost soundproof private room where the floating tank awaits.
The floating experience is on your control. You may do it with or without closing the tank's door, although the latter is more recommended.
It's bigger than a regular camping tent and is equipped with an internal UV light so you would not feel suffocated if you choose to do it with the door closed. Right there and then, start floating effortlessly.
In the last five minutes of the session, music will start playing to inform you of it.
Today's vlog feature, Float Manila. Watch till the end to find out about their exclusive promo code with us.

HoliFit Phさんの投稿 2018年4月9日月曜日
Some important things you have to remember before a session, though, it is to avoid drinking anything caffeine-infused for it is a stimulant and not to shave so that the saltwater would not cause any skin irritation. Plus, floating without any clothing pieces is typical.
This is perfect for experiencing relief from joint aches and pains, disconnecting from the world and reconnecting with oneself, also to achieve mindfulness and experience utmost restfulness.
How to get here
From Makati Ave., head southwest going to Paseo de Roxas and make a right turn to Buendia Ave. or Sen. Gil. J. Puyat. From there, take a left turn onto Hidalgo Drive and a right turn to Plaza Dr., your destination will be on the left side.
General Information
Address: Power Plant Mall, Rockwell, Makati City
Contact: 0917-714-7258
Business hours: 10 a.m. to 9:30 p.m. (Mon and Wed); 6:30 a.m. to 9:30 p.m. (Tue and Thu); 9:30 a.m. to 10 p.m. (Fri); 7 a.m. to 10 p.m. (Sat); 8 a.m. to 9 p.m. (Sun)
Website: floatmanila.com
Facebook: facebook.com/FloatManila
---
This first appeared in Philippine Primer Japanese magazine February 2020 issue and English magazine March 2020 issue.
Images grabbed from Float Manila