Five (5) Yummy Beauty Solutions for Your Skin
Five (5) Yummy Beauty Solutions for Your Skin
Caring for oneself is of great importance to women. They, or we, work hard to look fresh and polished all the time
While most of us rely on highly-rated and/or trusted products for our skin and hair, there are a number of yummy alternatives that we can do right at the comfort of our homes. Today, we will present to you five recipes for your skin and hair. Yes, you read that right! These are all affordable, natural do-it-yourself (DYI) ways to pamper yourself.
Strawberry Face Mask for Oily Skin
.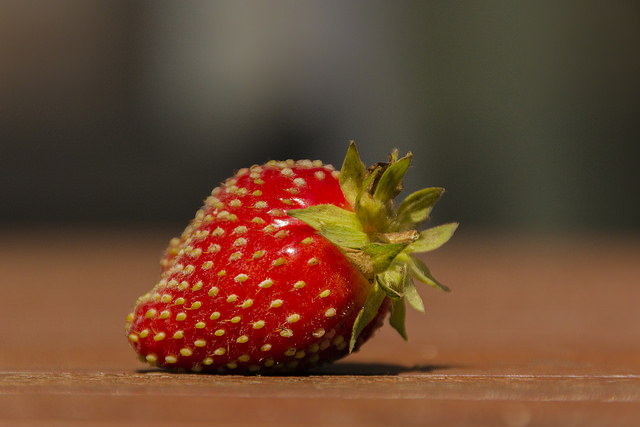 Photo by trombone65 (PhotoArtLaatzen) via Flickr
.
Apparently, that basket of fresh strawberries from Baguio has other uses aside from satisfying our sweet tooth. Acne, blackheads, white heads and oily skin are just a number of skin problems that this fruit can remedy. Strawberries contain Vitamin C which helps battle pimples and acne. It also has folate which aids in cell regeneration and the production of new cells. Women who have oily skin can mix liquefied strawberry with yogurt and add a tablespoon of honey. After applying this on your face, leave it on for 10 minutes then rinse.
Oatmeal and Milk Scrub
.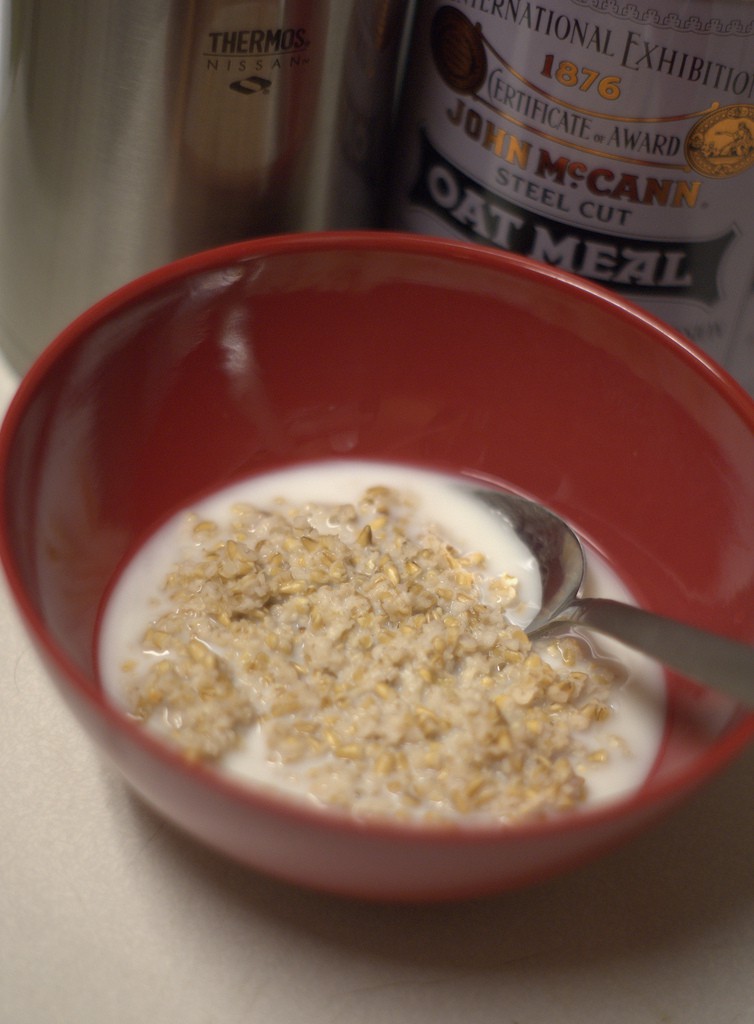 Photo by PriyaDeonarain via Flickr
.
Oats have long been a staple when it comes to natural skin care. The combination of oatmeal and milk that we usually have for breakfast can do more than just fill our tummies. Oatmeal works as moisturizer for the skin and can help treat acne, a skin problem that some of us have been plagued with since our teenage years. It also has anti-inflammatory properties and is suitable for most skin types. If you have sensitive skin, oatmeal as a natural beauty solution may be perfect for you. Milk, on the other hand, improves ones complexion, making skin softer and smoother. It also exfoliates the skin. To experience these benefits from oatmeal and milk, just mix the two in a bowl until you come up with a paste. Scrub on skin and leave on for a few minutes then rinse.
Egg White Firming Face Mask
.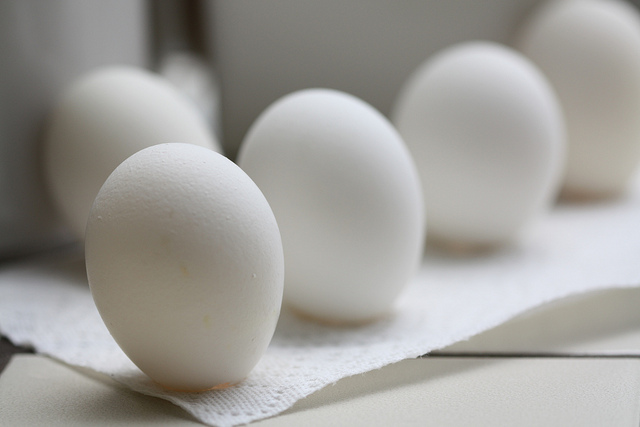 Photo by John Morgan via Flickr
.
We all reach that point where we notice or experience changes on our skin. We then proceed to look for a good anti-aging problem that will help us with our problem. Turns out the answer to this problem has been sitting in your fridge all along! Egg whites have been known to tighten and firm the skin and it can be used as a face mask. Just separate the egg yolk from the egg white, put them in two separate bowls. Then beat the egg white until frothy. Spread on your face in a circular motion going upward and wait for 15-30 minutes. Rinse.
–
Cucumber for Eye Bags
.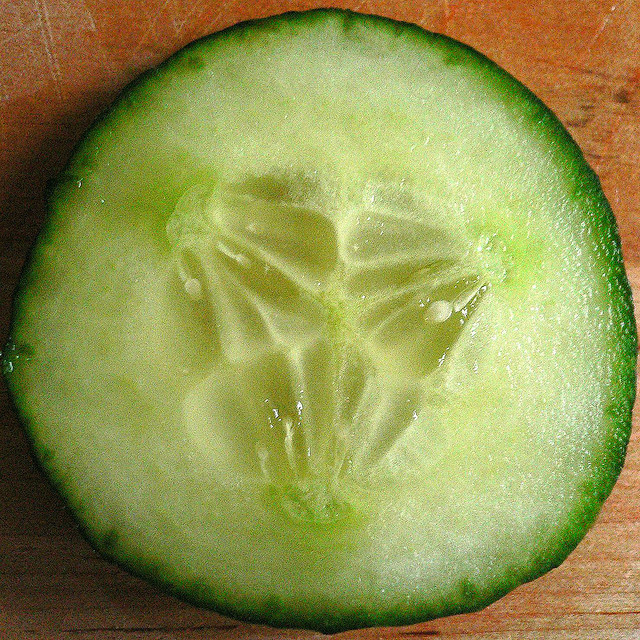 Photo by Retinafunk via Flickr
.
The time will come when life takes its toll on us and the result of late nights working and stress will often start to show in guise of eye bags. Luckily, your fridge has another answer to your problem. Cucumber is a natural way to reduce eye bags. It soothes your eyes and its anti-inflammatory properties help reduce skin inflammation. Just get two slices of cucumber and lay them over your eyes and leave for 25 minutes.
–
Mayonnaise as a Hair Conditioner
.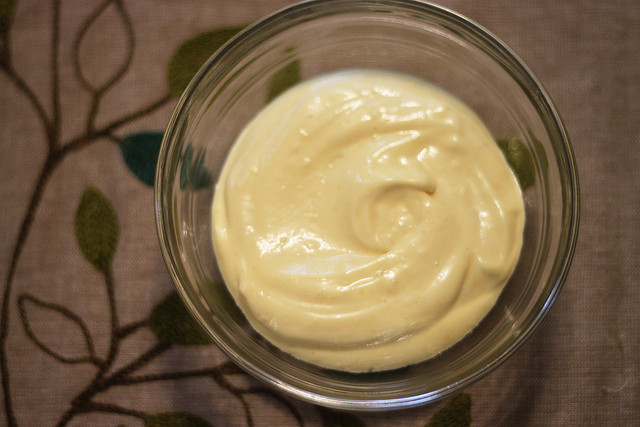 Photo by Stacy Spensley via Flickr
.
We all want our crowning glory to be soft and shiny. Some of us spend loads of money and experiment with numerous hair products to find our right match. Well, it turns out a natural alternative to all of these has been in your kitchen cupboard all along. Mayonnaise, yes mayonnaise, can be used as a hair conditioner. Among others, mayonnaise contains oils and eggs that moisturize and nourish hair sans the chemicals. Get an ample amount of mayonnaise (depending on your hair length). Make sure the mayonnaise isn't cold since the fat and oils that will help make your hair more beautiful enters the follicles more easily if it is warm or in room temperature. Wet your hair with warm water then lather mayonnaise from root to tip, leaving it on for 30 minutes to an hour, depending on your hair's condition. Afterwards rinse.
As you can see, we need not look far when it comes to beauty treatments. There are many yummy ways to care for yourself inexpensively in the comfort of your home. Our kitchen has many secrets waiting to be discovered. We just need to find out what they are.
.
Article by Carol Premacio
You might also like...