Paracord Bracelet | Fashion in the Woods
Paracord Bracelet | Fashion in the Woods
In fashion, even jewelleries and accessories come and go. Before, charms, bohemian bangles and arm candies were worn by almost everyone. A few months ago, every children, tweens and even adults went crazy for loom bands. Whatever is trending turns into a must-have. But there is this accessory that is different from the other trends. It is fashionable and at the same time useful to some. Today, the world of accessories introduces the Paracord Bracelets or the survival bracelets.
Have you seen the show "Man vs. Wild" hosted by British adventurer Bear Grylls? Yes, that's right. He is the guy who eats almost anything. I first saw and heard about the paracord bracelet when Grylls had worn one and featured it on his show.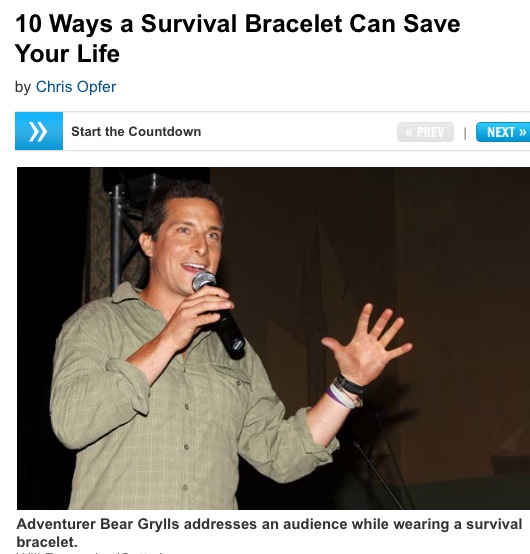 (photo credits to HowStuffWorks)
The Paracord Bracelet or a paracord is a woven parachute cord that turns into a fashionable bracelet. You can wear it as a statement and use for survival. Widely used by hikers and outdoor sports enthusiasts as their survival bracelet, the paracord can be used as a harness, as a tourniquet to stop bleeding, for fixing broken straps or for your securing cargo and many more.  
Below are some of the many uses of Paracord Bracelets for survival:
As a sling if you are in the wild and without a knife or anything that can be used as a weapon against an attack
 As a harness when you need to move from a high point down
 As a fishing gear to find food when you are in the wild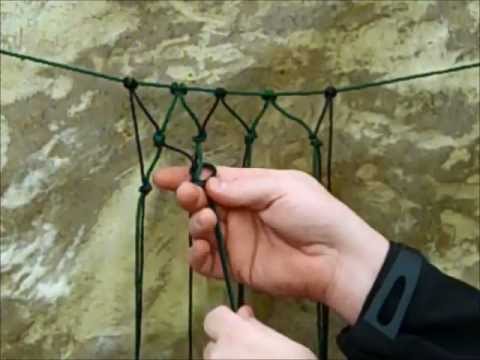 As a bandage to stop bleeding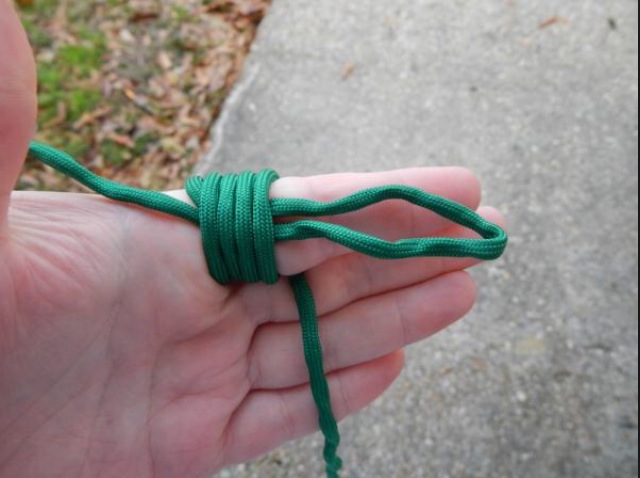 As a source of comfort when you are in the outdoor
As a carrier for your cargo
The paracord has gone a long way from being a parachute cord in the early days. It is now the newest fashion trend.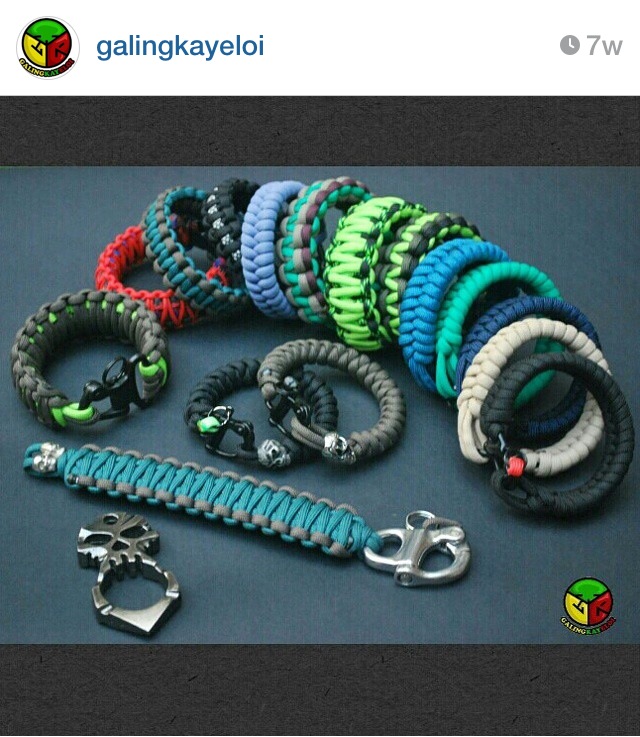 After Bear Grylls, a lot of people started to wear them locally and abroad. Its popularity opened opportunities for businesses, too.
In the Philippines, I found out that some of my friends ventured in paracord bracelet making business. They have an online shop called "Galing kay Eloi". It is very timely for the holiday season since many are looking for unique and personalized gift ideas and I think Paracord bracelets definitely fit the bill.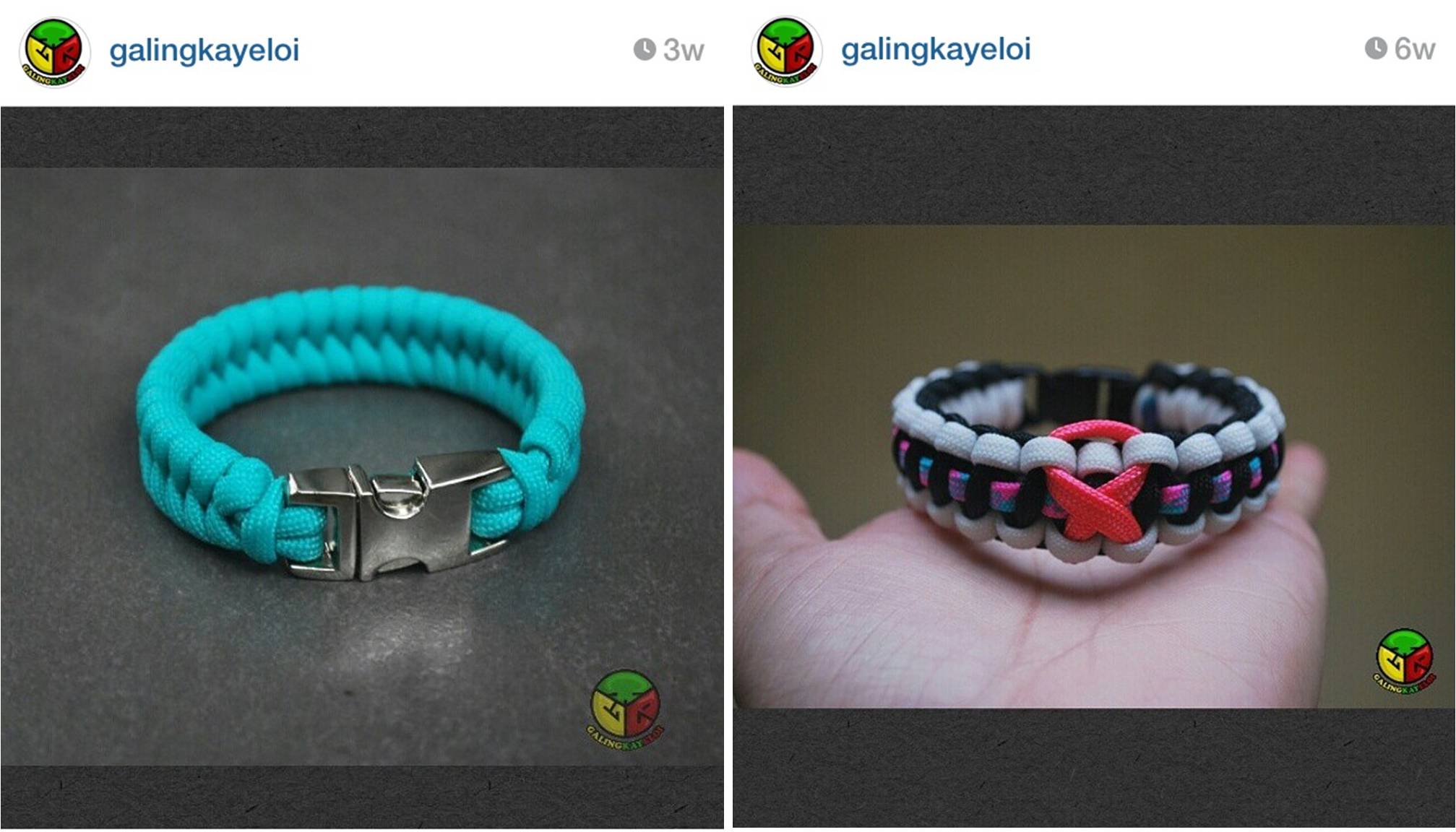 I actually ordered one a few weeks ago and here it is: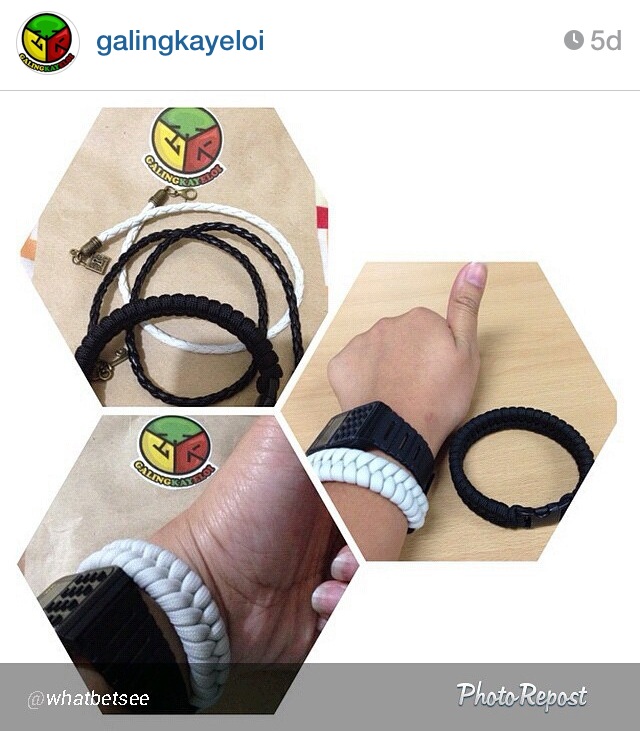 Galing Kay Eloi is owned and managed by a couple who are my friends, Warren and Lois. They started selling thrifty clothes in HaloHaloMall.com and eventually ventured in accessories making.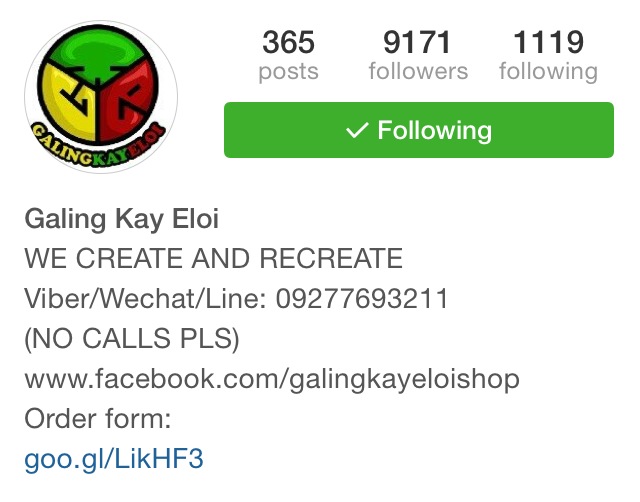 They specialize in Paracord Bracelets. In Hollywood, you will see celebrities like Rihanna, Gwen Stefani, Justin Timberlake and my girl, Sarah Jessica Parker wearing paracord bracelets! In the Philippines, it's worn by celebrities like Daniel Matsunaga, Valerie Concepcion, Mark Herras, Rafael Rosell, Barbie Forteza, basketball player Willie Miller, and Chef JP of Master Chef Philippines, just to name a few. They are all sporting Galing Kay Eloi bracelets in their #OOTD (outfit-of-the-day) posts on Instagram.
Galing Kay Eloi is one great option for your personalized accessories needs this holiday season. 
You can reach them thru their social networking accounts:
Facebook: Galing Kay Eloi

Instagram: galingkayeloi

Contact number: 0927 – 769 – 3211

Written by: Beth Javines, contributor