EMPIRE Centre for Regenerative Medicine
EMPIRE Centre for Regenerative Medicine
As the medical industry moves toward "less is more," EMPIRE brings forth the latest medical treatments to the Philippines and in South East Asia through the pain management services that they provide.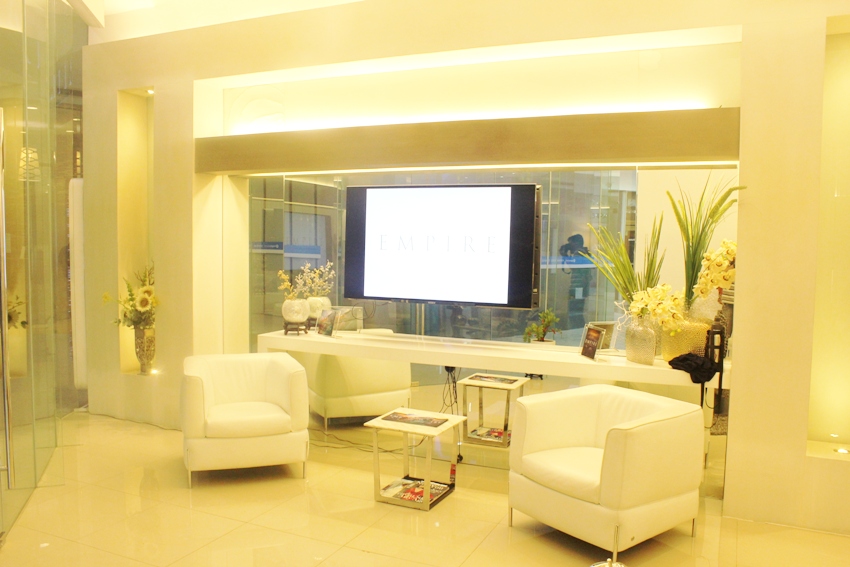 Started in 2014, the EMPIRE Centre for Regenerative Medicine aspired to become a pioneer of regenerative medicine here in the Philippines. Armed with their skillful doctors and modern medical equipment, EMPIRE continues to impart the current trends in the medical industry through the ultrasound-guided pain management services they want to let people know of.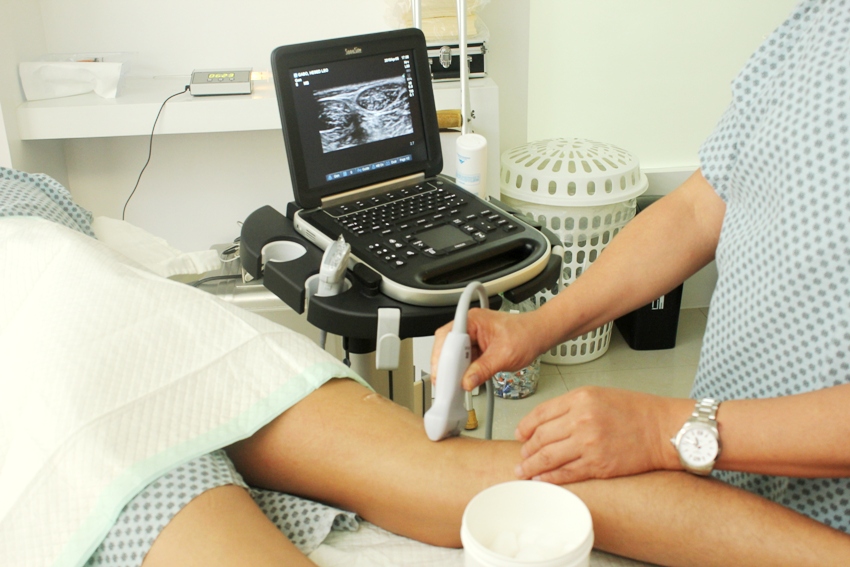 Through these machines, the doctor is guided on where to inject the solution
In an interview with Dr. Jim de Castro, EMPIRE's expert when it comes to the pain management field, he said that they want to raise awareness about "regenerative medicine." Through regenerative medicine, EMPIRE brings ultrasound-guided and minimally-invasive procedures to their patients. This means that everything is non-surgical—no need to get admitted in hospitals, and definitely no surgery, cutting, or stitching needed.
According to EMPIRE, studies have shown that there are procedures which do not need surgeries at all. Through Platelet Rich Plasma (PRP) Therapy, they want to let people learn of this treatment which has helped many prominent figures with injuries, such as in the likes of Pope John Paul II, and A-list athletes like Rafael Nadal, Kobe Bryant, and Tiger Woods.

One of the simple treatments they do is the Perineural Injection Therapy (PIT). This almost painless treatment is done to damaged nerves by injecting normal buffered glucose to normalize ions in the nerves. This treatment is used mostly in sports injuries and degenerative diseases. On the other hand, for those who have deep nerve pain, like carpal tunnel syndrome, or back and neck pain, another procedure called Ultrasound-guided Peripheral Nerve hydrodissection is used for nerve entrapment syndrome, that uses buffered glucose or platelet rich plasma as a solution.

If you're asking how these non-surgical therapies work, it works as fast as it can that its great advantage compared to surgeries is that it has no healing time. In just a matter of minutes, the procedure is done and patients can go on their normal activities afterwards. Also, they don't have age restrictions. They have had kids up to 90-year old patients who come to avail of their services. However, the number of sessions depends on the diagnosis of the doctor on the injury.
Aside from rectifying the problem, EMPIRE states that based on study, there is an increase of 50 to 80% in the recovery because it gets people back to normal faster, which is why professional athletes are leaning towards this kind of therapy as it's a big help to get them back in the game. Albeit a bit expensive, their P60-95,000.00 per area per session treatment has already helped a lot of people through its immediate and long-term effect to patients. Also, with Dr. de Castro being the only Asian accredited by the American Academy of Regenerative Medicine, they want to let people know that they have a highly-experienced doctor who will attend to patients' needs through strict implementation of what PRP really is. EMPIRE wants to emphasize that it does not use steroids in their treatments, which is said to affect or damage structures in the long run.
Other than their pain management services, EMPIRE plans to bring erectile dysfunction and sexual rejuvenation treatments to their services. To know more about their services, you can check out their website at empireregencentre.com where you can also reach them if you would want to avail of their services by scheduling an appointment for doctor's assessment.
Want to know more about these non-surgical procedures? See testimonials from people who have tried and tested these minimally-invasive procedures that have given them pain relief through these services. Visit EMPIRE and see what their experts can do to help you out.
General Information
Unit 8A, 3/F IL Terrazzo, 305 Tomas Morato cor. Scout Madrinan St., South Triangle, Quezon City, Metro Manila
02-410-8213
9:00 am to 6:00 pm (Monday to Saturday)
info@empireregencentre.com

You might also like...