Daughters of Eve: Go Boho with a Click!
Daughters of Eve: Go Boho with a Click!
DOE leaves you stylishly bohemian without you needing to leave home.
Have you always wanted to perfect that boho-chic vibe, but are too busy to scourge the city for cool, inspired pieces to go with your outfit? Artist Jem Canillas had the same problem for the longest time…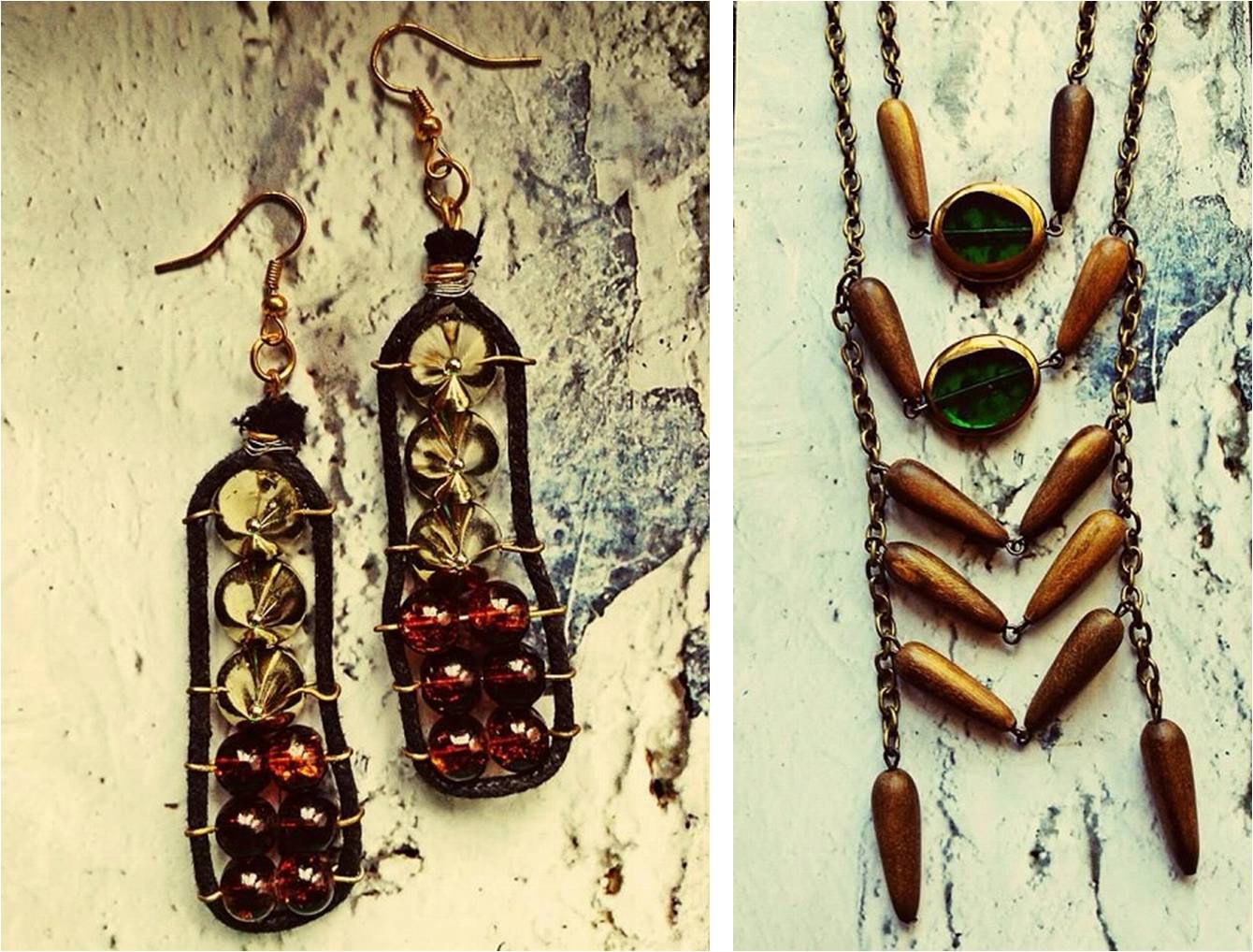 Get that boho-chic vibe with Eena (earrings at P300) and Uriah (necklace at P350)!
.…until she decided to make her own jewelry.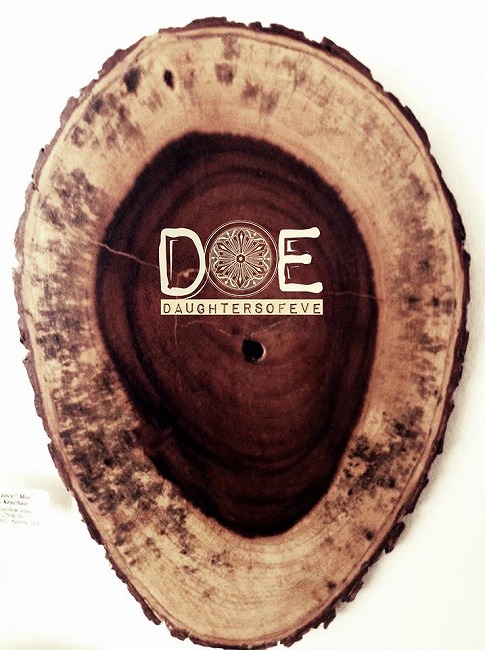 Inspired by her passion for art (and motivated by the serious lack of "the things I look for in accessories"), Jem came up with DOE (or Daughters of Eve), an online shop that sells bohemian-inspired jewelry and accessories. "I decided to make some for [myself] at first," she said. "But then my friends really liked it, so I thought, 'why not spread the love'?"
And spread the love she has indeed done. Each and every piece in the collection embodies true bohemian fashion: comfort in laid-back art, freedom in the most stylish way. Her necklaces and earrings are all crafted by hand, making clients feel special. Most pieces are never exactly alike, so those who are keen on being and looking original can rest easy. Prices are also very reasonable, ranging from P200 to P350.
.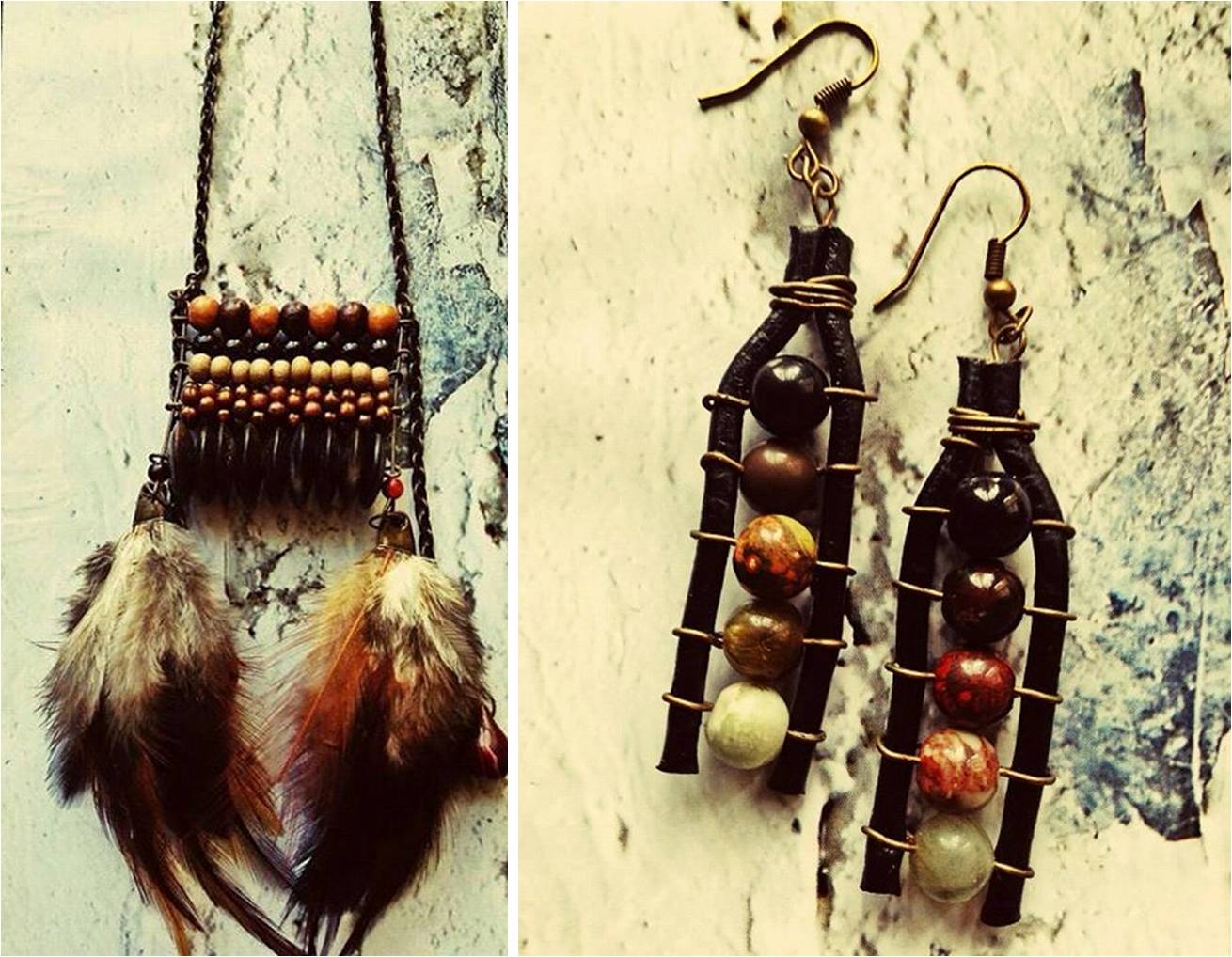 FEEL LIKE A REAL BOHEMIAN PRINCESS. Deborah (necklace at P350) and Farrah (earrings at P300)
.
For Jem, making (and wearing) jewelry goes beyond doing business and being fashionable – it's an expression of one's self. "It allows you to wear and bring your art around wherever you go," she explained. "It allows you to express what's in your head through the pieces you make. Every type of bead, chain or material you use […] have their [own] stories to tell."
.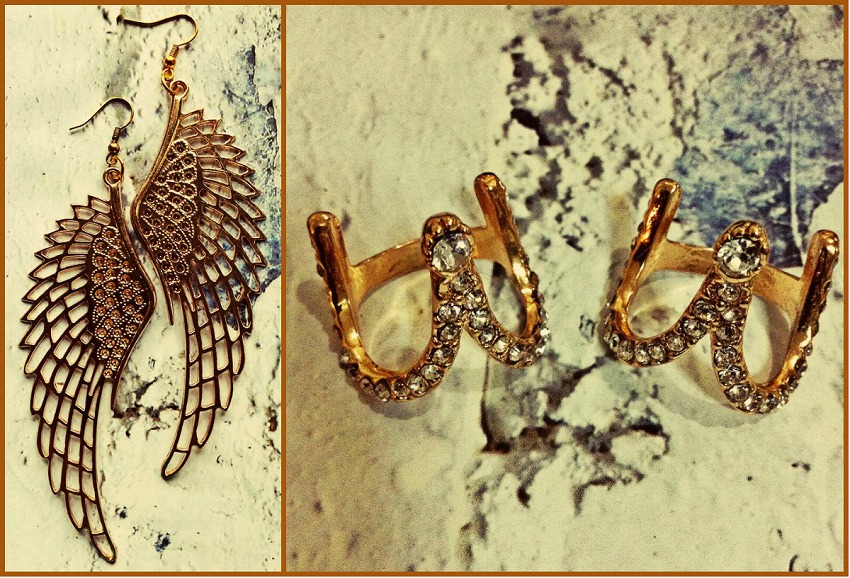 TITANIA & QUIN. These earrings and ring are the writer's personal favorite.
.
Some of the jewelry cannot be replicated, so it is highly recommended to order as soon as you fall in love with a piece or two. Shipping is free of charge when you order three or more items! Check out DOE's Facebook page for more information.
.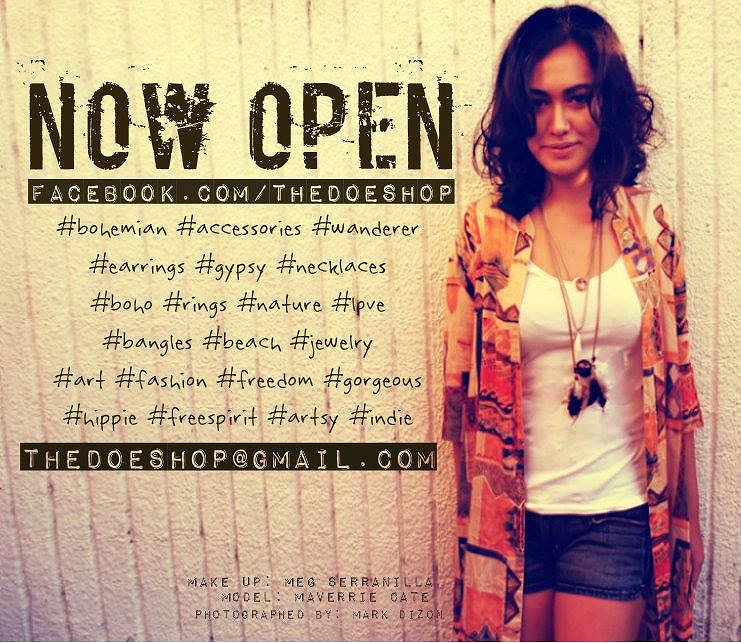 Written by: Madeline Castillo, contributor
Photos from Daughter of Eve