Crown Spa
Crown Spa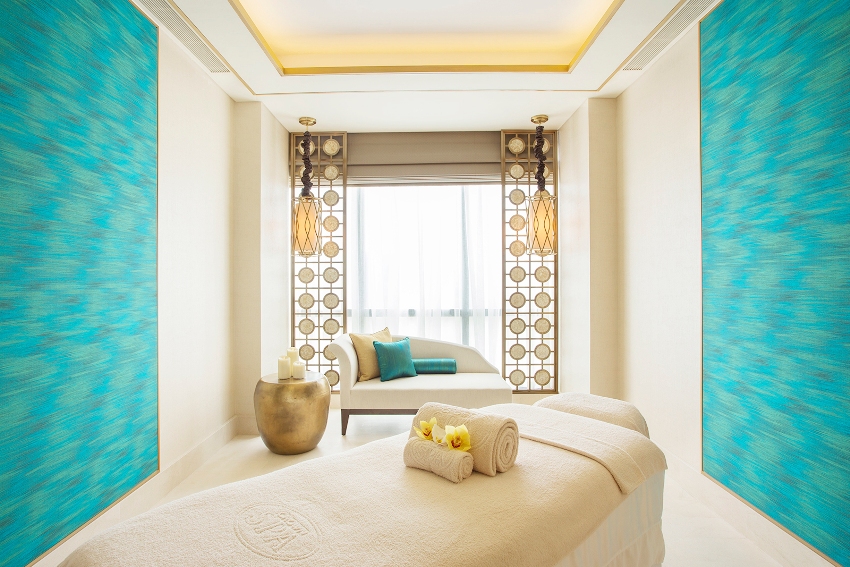 FEELING STRESSED? Crown Spa offers a relaxing experience with its deluxe treatments perfect after a long day of work.
If you want a luxurious spa experience complete with renowned treatments and professional masseuse, head on over to Crown Spa. Located at the City of Dreams Manila, Crown Spa offers you a rejuvenating and relaxing treatment, perfect after a long day of work. This exquisite spa is known for its signature massages, deluxe therapies, and highly-experienced professionals.
The spa takes pride of its lavish facilities which definitely makes it a spot of relaxation at its finest. The spa features a sauna and a vitality pool available for use of its customers. With its spacious spa rooms, deluxe private bathrooms, salons, and treatment rooms, one will absolutely love spending the day invigorating at this high end spa.
Aside from its world class facilities, Crown Spa also uses the fine brand Aromatherapy Associates' products for their treatment services. The precious oils used for treatments are helpful to rejuvenate the senses which are what the body needs. Key ingredients are used to make the aromatic sensation more refreshing.
To complete the lush spa experience, there are outdoor pools available for use of a group wherein you will be served complementary fruit and drinks to add to that refreshing feeling. Through the spa's interior, you can feel calmness all throughout your session. Crown Spa has that relaxing vibe through its palette of colors which makes it look pleasant to the eyes.
Crown Spa is the perfect spa place to be when you need a plush sanctuary. With its heavenly massage treatments, you will definitely feel stress-free and refreshed. If you're up for some pamper time, Crown Spa is the best choice for you.