Ayumi Salon Opens in Quezon City to Offer the Best Japan Quality for Your Beauty Needs
Ayumi Salon Opens in Quezon City to Offer the Best Japan Quality for Your Beauty Needs
As the famous saying goes: "Beauty is in the eye of the beholder"–and ironically, the eyes are one of the facial features that most women work on the hardest when it comes to beautifying themselves. It is considered a beauty standard to have a long and curled natural lashes.
With a growing number of aesthetic salons in the Philippines that offers enhancing services, such as eyelash extensions and nail art, more women are fussing over finding the perfect and safest salon there is in the country to spend their pamper days. Good thing is that Ayumi Japan Eyelash & Nail Art Salon just launched their newest branch in Quezon City last November 21, 2018.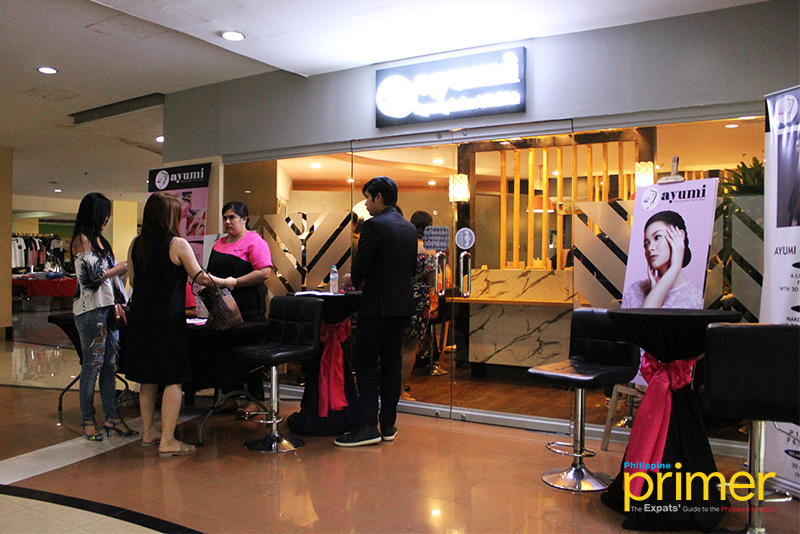 Ayumi Japan Eyelash & Nail Art Salon at Victoria Tower Mezzanine, Quezon City
Ayumi is the first Filipino-owned Japanese brand eyelash extension and nail art salon in the country.
Established in 2014, Ayumi is the only counterpart of DOT 1101, Japan's biggest eyelash company, which supplies premium quality products and techniques to Ayumi. This salon provides the highest standard of pampering services from Japan, catering not only to Filipinos but also to all tourists in the country. 
Also read: Ayumi: Offering Japan Quality Eyelash Extensions in PH
Nail art designs and eyelash extension variants guests can choose from 
Its goal in bringing Japan's aesthetics and high-quality cosmetics here in the Philippines is to educate their dear clients regarding the safest products, techniques, and procedures ideal for their eyes and nails.
You can expect the best service as Ayumi's staff are well-trained by professional Japanese trainers that are experts in the latest techniques and designs.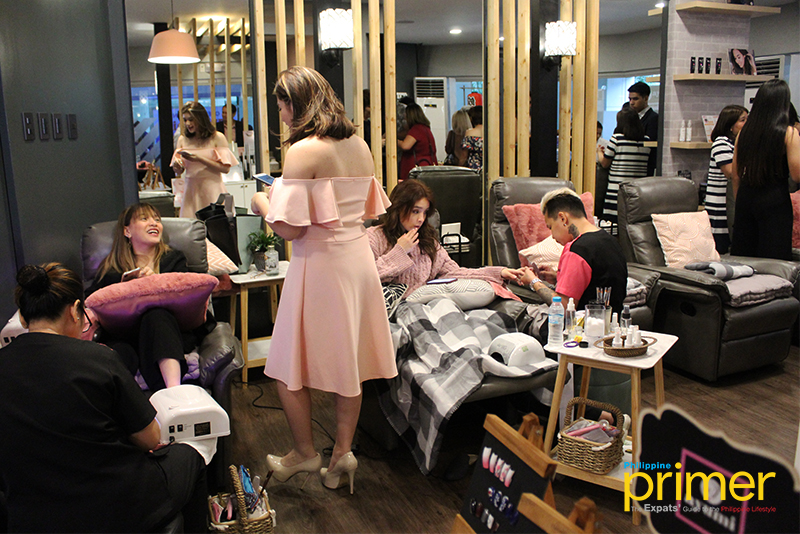 Spend your pamper days and relax at Ayumi's newest branch in Quezon City
Their services include eyelash extensions that vary in length, thicknesses, styles, and materials that use only the highest quality glue from Japan for a pain-free extension.
In Ayumi, they only use 100% sable mink hair for a light and natural looking lashes. One of their featured lashes is the 5D Lash Extensions, which uses 250 to 300 lashes per eye with lengths ranging from 9mm to 14mm depending on your liking.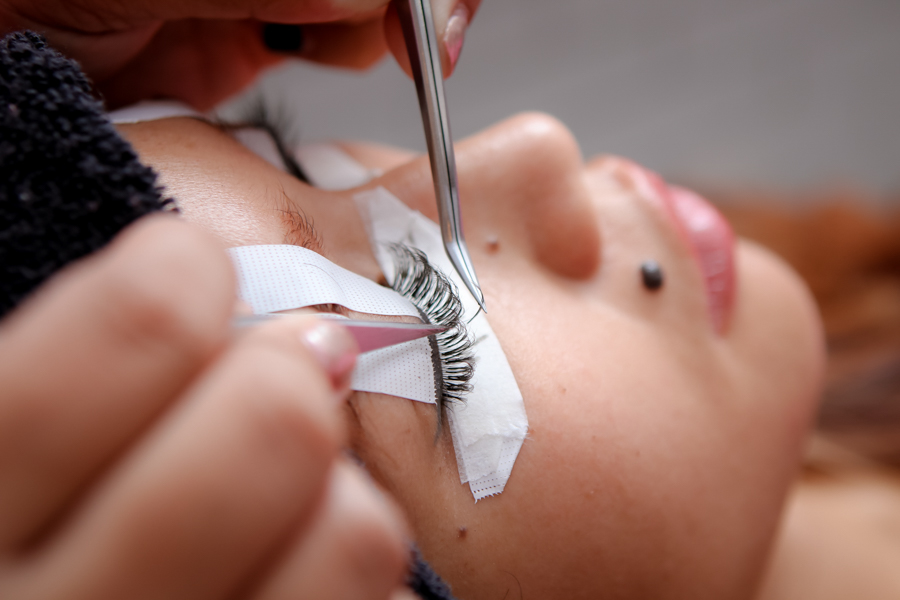 Ayumi's 5D Lash Extension/ IMAGE Ayumi PH website
For nail services, they have nail art and hair extension packages you can book to pamper your hands. They use gel polish, stones, and nail decals for special designs such as the Titanium & Diamond Gel Polish, which is the first of its kind in the Philippines.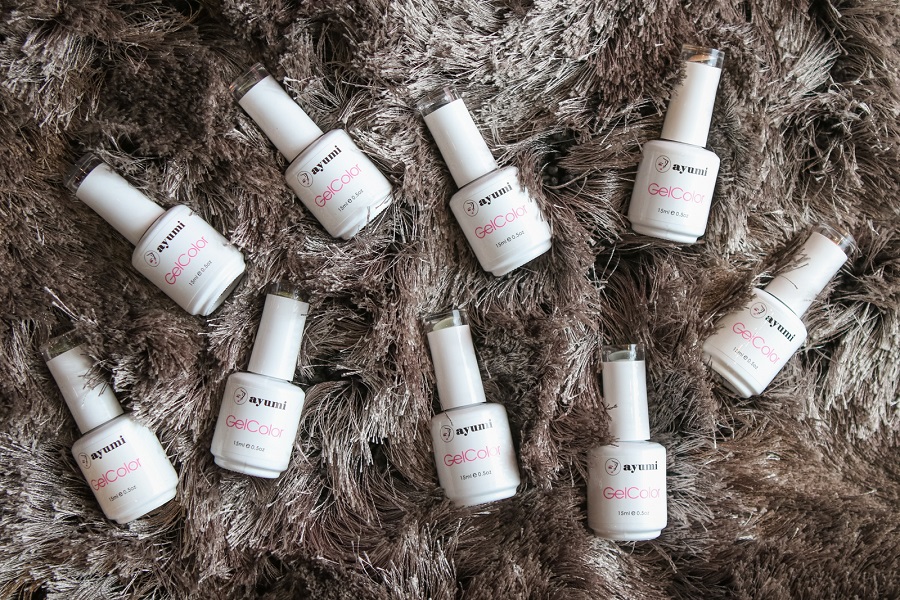 Gel Nail Polish/ IMAGE Ayumi PH website
Now located in the northern part of the metro, this 10th branch of Ayumi is as sophisticated and chic as their quality products. Drop by this elegant salon with your girl besties for a relaxing weekend!
For contact information, you can click here. For more information regarding their services, please visit their website.
You may also find Ayumi at the following branches:
PARAÑAQUE (Main Branch 1)
294 Aguirre Ave. BF Homes, Paranaque
(02) 800-6514 / 0917-312-7390
Monday to Sunday, 10 am to 9 pm
PARAÑAQUE (Main Branch 2)
166 Aguirre Ave. BF Homes, Paranaque
(02) 356-4798 / 0966-713-9757
Monday to Sunday, 10 am to 9 pm
LAS PIÑAS CITY
LG Evia Lifestyle Center, Daang Hari Road, Almanza Dos. Las Piñas
(02) 881-4877 / 0926-705-6629
Monday to Sunday, 10 am to 9 pm
MANILA
Unit 2B 512 San Andres, Malate, Manila
(02) 994-0376
Monday to Sunday, 10 am to 9 pm
MAKATI CITY
117 Trans-Phil House Chino Roces corner Bagtikan, Makati City
(02) 938-7441
Monday to Sunday, 10 am to 9 pm
TAGUIG CITY
Vista Mall, Taguig City
(02) 908-8643
Monday to Sunday, 10 am to 9 pm
QUEZON CITY
Victoria Towers Mezzanine Floor, Timog Avenue corner Panay, Quezon City
(02) 984-6021
Monday to Sunday, 10 am to 9 pm
STA. ROSA, LAGUNA
Ayumi Vista Mall, Sta. Rosa 2nd Level, Sta. Rosa, Laguna
(049) 535-3087 / 0920-932-6475
Monday to Sunday, 10 am to 10 pm
SOUTHWOODS CITY
Southwoods Mall, Laguna
(049) 513-2522 / 0917-541-7393
Monday to Sunday, 10 am to 9 pm
Details
Address: Ayumi Japan Lashes & Nail Art Salon, Mezzanine, Victoria Towers, Timog Avenue corner Panay Avenue, Quezon City
Contact: 02-984-6021 / quezoncity@ayumi.ph
Business hours: Mondays to Fridays from a.m. to 9 p.m.
Website: www.ayumi.ph
Facebook: www.facebook.com/ayumi.quezoncity