AUMA Fashion Styling Firm: Empower and Discover Yourself Through Fashion
AUMA Fashion Styling Firm: Empower and Discover Yourself Through Fashion
Founded by Mika Cabrera, AUMA Fashion Styling Firm was born out of a strong love for fashion, sense of style, and collaborative mindset.
AUMA's stylists and associates perceive style as an expression of a person's wants, desires, and self-image. Thus, they want to help their clients discover their best selves through a sense of personal style.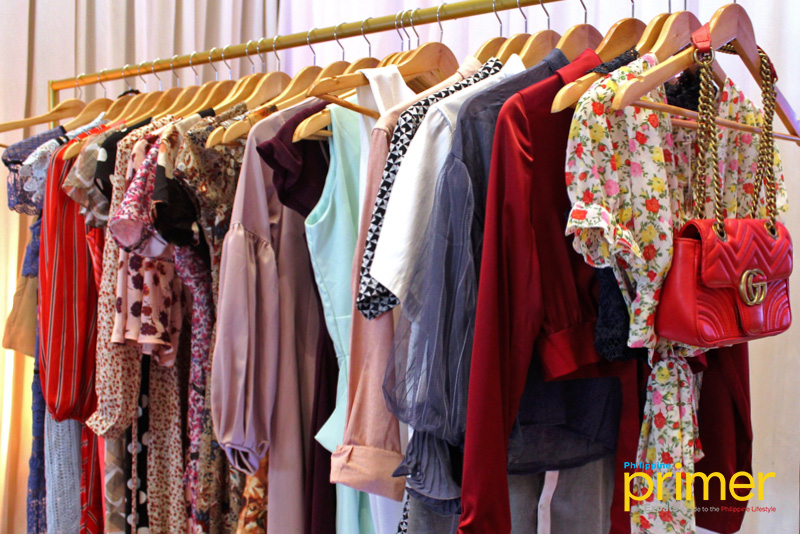 Clothing pieces that can be rented from AUMA as part of their styling services
AUMA had its humble beginnings in 2017 as a clothing line before it transitioned into a fashion styling firm this year.
"AUMA is the combination of two people's names who meant a lot to me. You can say AUMA came from love, and it's my passion and love for style and fashion that will always sustain it," Founder and Head Stylist Mika Cabrera said. 
As the young entrepreneur and fashion advocate that she is, Cabrera started as a stylist under the mentorship of Eldzs Mejia, creative director of Metro Magazine. After fashion school, Cabrera went straight into creating her own brand with the goal to make a difference in the fashion community.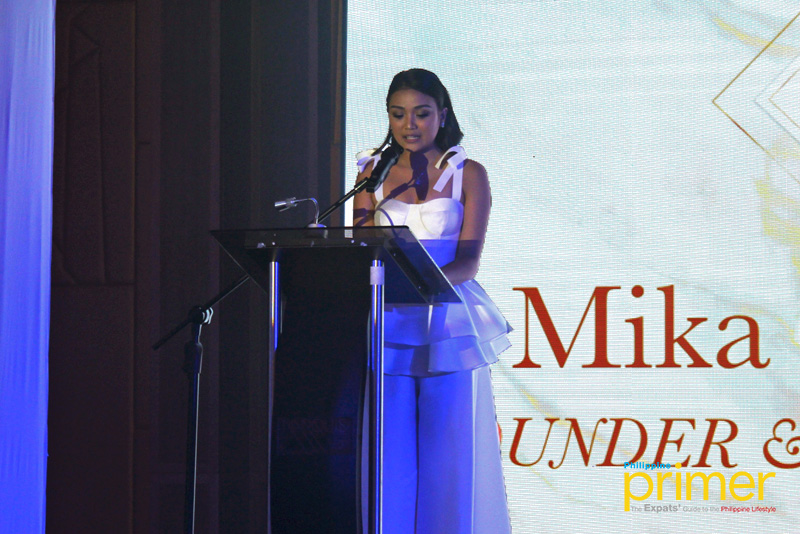 Mika Cabrera, AUMA Fashion Styling Firm's founder and head stylist
Cabrera added: "The fashion industry, specifically here in the Philippines, is daunting. It can be hard to navigate around especially if you're someone who's keen on different trends and trying to figure out what your style personality is. I want AUMA to be a conduit for people to discover themselves through clothes." 
AUMA aims to spread the message that how we present ourselves to the world has an effect on our personal well-being.
The styling firm strives to eliminate the stereotype that fashion is just a superficial expression of oneself. They want to bring out people's authentic selves, which include enhancing or figuring out their own style and take on fashion.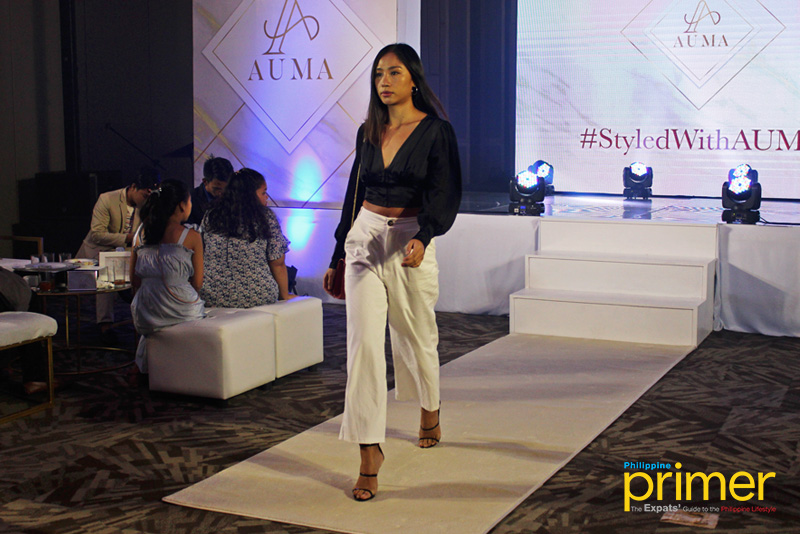 Styled by AUMA model walks down the runway
The styling firm recognizes their client's needs. Thus, they want to guide, edit, and punctuate but never dictate the style of their clients.
AUMA not only wants to make fashion one less thing to worry about but also help develop confidence through handpicked looks—while giving access to quality and premium styling without breaking the bank.
Further, AUMA provides styling for both personal and commercial projects that include campaigns, events, and even personal occasions.
Their wardrobe styling service mainly consists of editing and curating the existing wardrobe of the client.
Additionally, they provide shopping consultation and wardrobe sourcing for those who want guidance and assistance in shopping for their pieces.
For those who are interested, their rates are as follows:
| | | | |
| --- | --- | --- | --- |
| | Casual Styling | Smart Casual Styling | Formal Styling |
| Tier 1 | Php 3,500 | Php 4,500 | Php 6,500 |
| Tier 2 | Php 2,500 | Php 3,500 | Php 5,500 |
Prices indicated are per rented outfit and include the styling fees, main outfit, and a pair of shoes, bag and accessories to complete your look.
Outfits can be picked up at their office or you can opt to have them delivered with corresponding delivery fees. 
There are also penalty fees for those who return the rented outfit after the date that was agreed upon.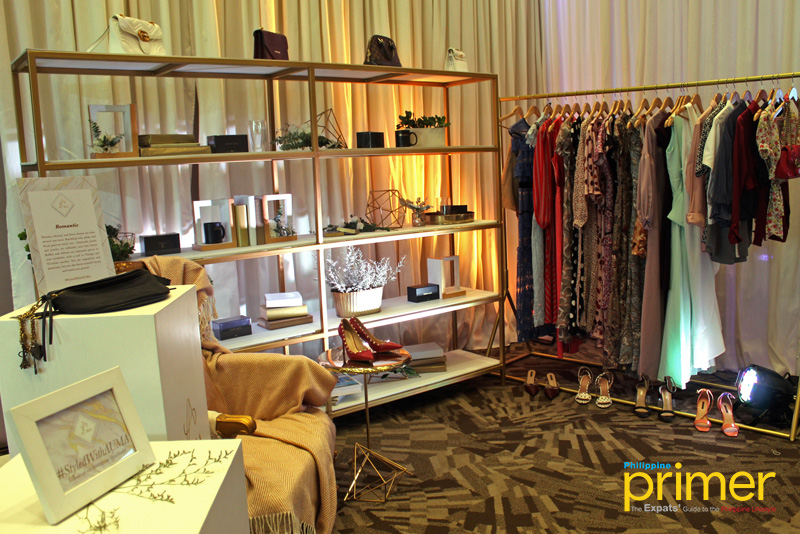 AUMA provides their clients with everything that they need from clothes to shoes 
Appointments can be made by sending an email to inquiry@aumafsf.com. Interested clients can also call 02-962-4559 or 0956-495-1744.
Starting this October, AUMA will accept walk-in appointments at their office from 8 a.m. to 5 p.m. Weekend appointments can be made without any additional charge.
Details
Address: Unit G27 Winland Tower Residences 4, #45 Tomas Morato Ave., Quezon City
Business hours: 8 a.m. to 5 p.m.
Contact number: 02-962-4559 / 0956-495-1744
Website: aumafsf.com
Facebook: facebook.com/aumafsf
Instagram: instagram.com/aumafsf
---
Source: AUMA Fashion Styling Firm's official press release