All Flip Flops
All Flip Flops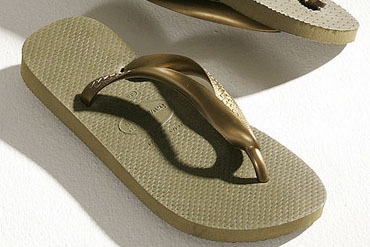 Throughout the year in southern Manila, beach sandals have never gone out of fashion. One of the bestselling brands of flip flops in the Philippines is the world famous 'Havaianas,' which was first launched in 1962 in Brazil.
The word 'Havaianas' means 'Hawaiian' in Portuguese.
Celebrities and fashionistas can't help but love these flip flops; hence, making it even trendier with the masses. Some people are so fond of Havaianas that they collect tons of them. It was coined that a heavy collector of these sandals are called 'Havies.'
So if you want to be chic this summer or if you're simply a Havie, why not visit All Flip Flops and buy yourself comfy and stylish sandals?