Laneige: Achieve a Sparkling You this 2019!
Laneige: Achieve a Sparkling You this 2019!
As AmorePacific brings back South Korea's largest cosmetics company Laneige to the Philippines, it's time for you to sparkle this year with one of the most loved K-beauty brands.
Also Read: Laneige: Inspired by the immaculate beauty and purity of snow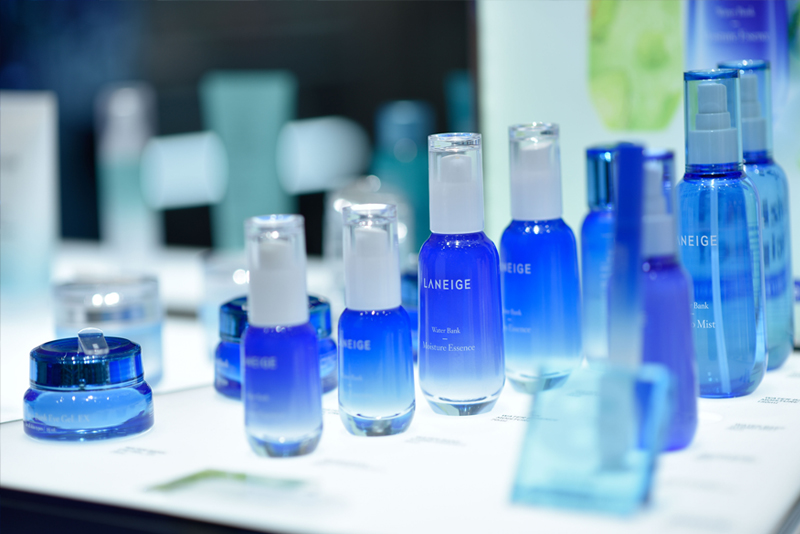 Laneige is one of the most loved K-Beauty brands today
Laneige opened its doors at the SM Store in SM Makati last December 2018. It offers a broad range of easy-to-use skincare and make-up products for brighter skin, sure to bring out your inner confidence and charm. Now, the hunt for cult favorites like their Water Sleeping Mask and the BB Cushion Pore Control is easier thanks to the store.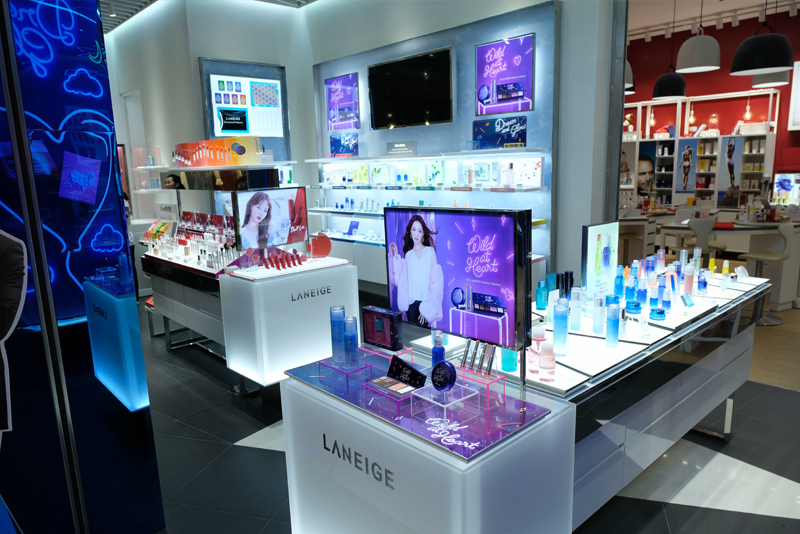 Laneige's store at the SM Store in SM Makati
Alongside the store's opening is the launch of Laneige's #ISparkleWithLaneige campaign, which encourages Filipinos to take better care of their skin and find their inner beauty.
Laneige Philippines General Manager Kun Hee Claro Lee said that the company's goal is to help bring out one's inner beauty through vibrant and glowing skin which can be achieved with the help of their make-up and skincare lines.
Also Read: Duty Free Opens 'LUXE' Store in MOA Complex
Further, they want to share their secret water recipe and skincare routine to the Filipinos so that they would be able to achieve the sparkling look they have always wanted.
Take a look at some day-to-night essentials Laneige offers to help unleash that inner sparkle. 
The Water Bank Gel Cream has a cooling and non-oily formulation which gives the skin the essential hydration it needs for long-lasting moisture. The gel cream is also lightweight, making it ideal for those with oily skin living in warmer climates.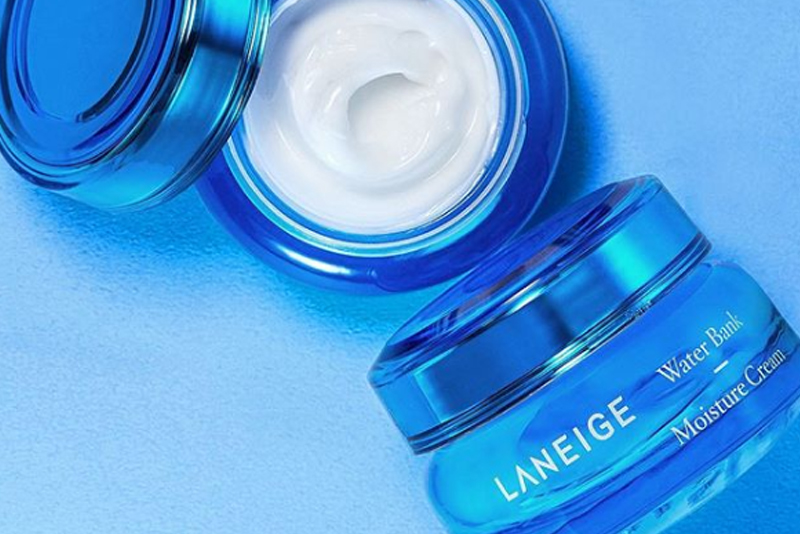 Laneige's Water Bank Gel Cream
The BB Cushion Pore Control is Laneige's award-winning and pore-perfecting version of their BB Cushion. The cushion contains an oil-absorbing formula which targets shine, delivering a flawless, semi-matte, and soft-focus finish. At the same time, it helps blur pores and imperfections for an instant flawless skin. The BB Cushion Pore Control has a Skin Fit air cushion and a dense antimicrobial applicator which lets users apply thin and even layers without appearing cakey.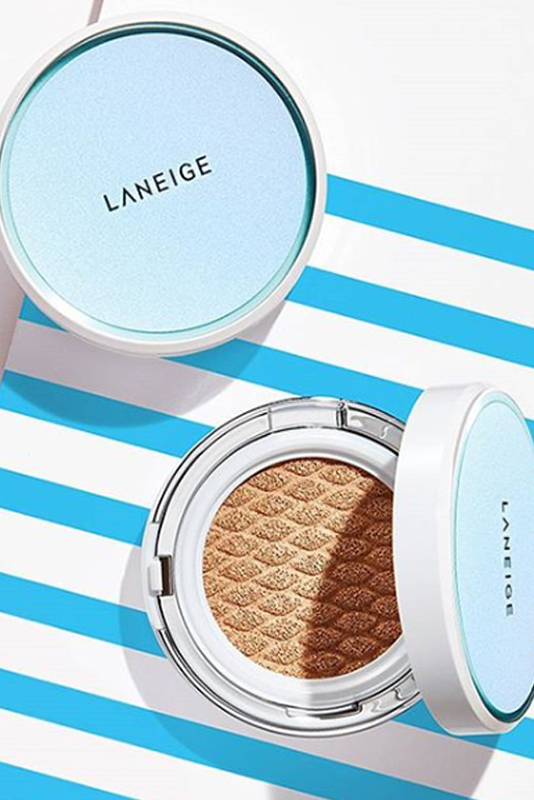 Laneige's BB Cushion Pore Control
Another cult favorite is Laneige's Two-Tone Lip Bar, a split-bullet, high-gloss, and semi-matte lipstick that combines two shades for an effortless ombre effect. Its custom oblique cut provides a more youthful and fuller pout. The lip bar is available in 12 fun and trendy color duos.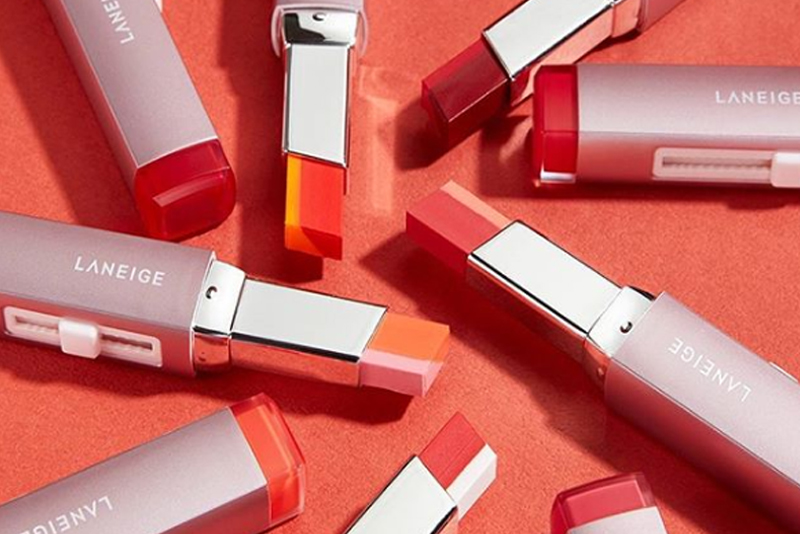 The Two-Tone Lip Bar
The Lip Sleeping Mask is a leave-on lip mask that moisturizes and soothes the lips. Its softening balm formulation gives smoother and supple lips overnight. 
The Lip Sleeping Mask in Berry
Lastly, the Water Sleeping Mask is an overnight, moisture-charging mask that deeply hydrates the skin while you sleep. This revolutionary mask is composed of highly concentrated Hydro Ionized Mineral Water which delivers intense doses of moisture to stressed skin.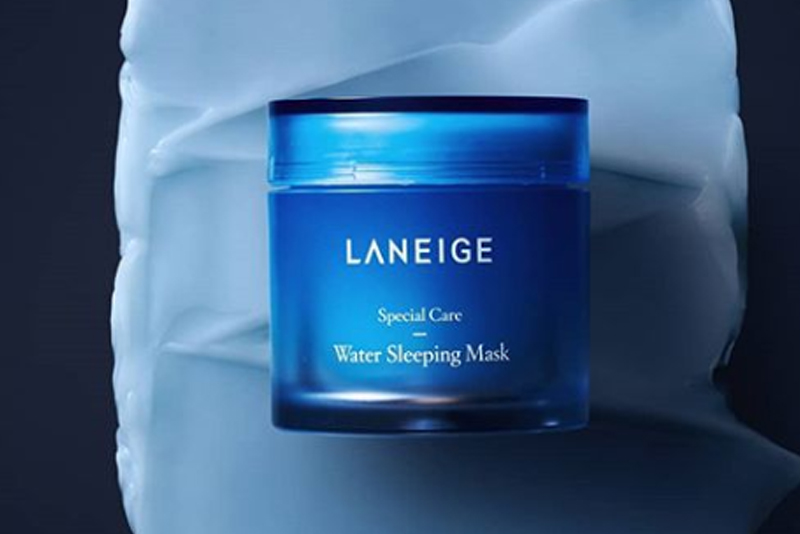 Laneige's Water Sleeping Mask
What are you waiting for? Visit Laneige at SM Makati and discover your inner sparkle today!
For more information, you may visit Laneige's official website, official Facebook page or their Instagram account.
---
This is a press release. Minor edits were made prior to publishing.
Images courtesy of Laneige.