7 Types of Oil for Your Skin, Hair, and More
7 Types of Oil for Your Skin, Hair, and More
Do you have dry skin or oily skin? Or maybe a bit of both? If you're looking for an alternative for moisturizer or serum without having that sticky feeling yet still feel nourished try using oils.
According to history, Ancient Egyptians daily skin care included oils for a vibrant and flawless skin. Before you rub oils to your faces, remember that each oil is different from the other. There are specific oils to your for you skin and some also help you ease itchiness and irritation.
Some oils are packed with antioxidants that relieve our skin and prevents us from the signs of aging. Oils with vitamin E will help your skin fight stress and aging. Oils are lipophilic, they can penetrate deep into the skin and absorbs nutrients. They can serve both as a primer before putting on makeup and also a makeup removal, definitely a win-win.
We've listed down some type of oils and its benefits; find the perfect oil that will fit your skin type.
Argan Oil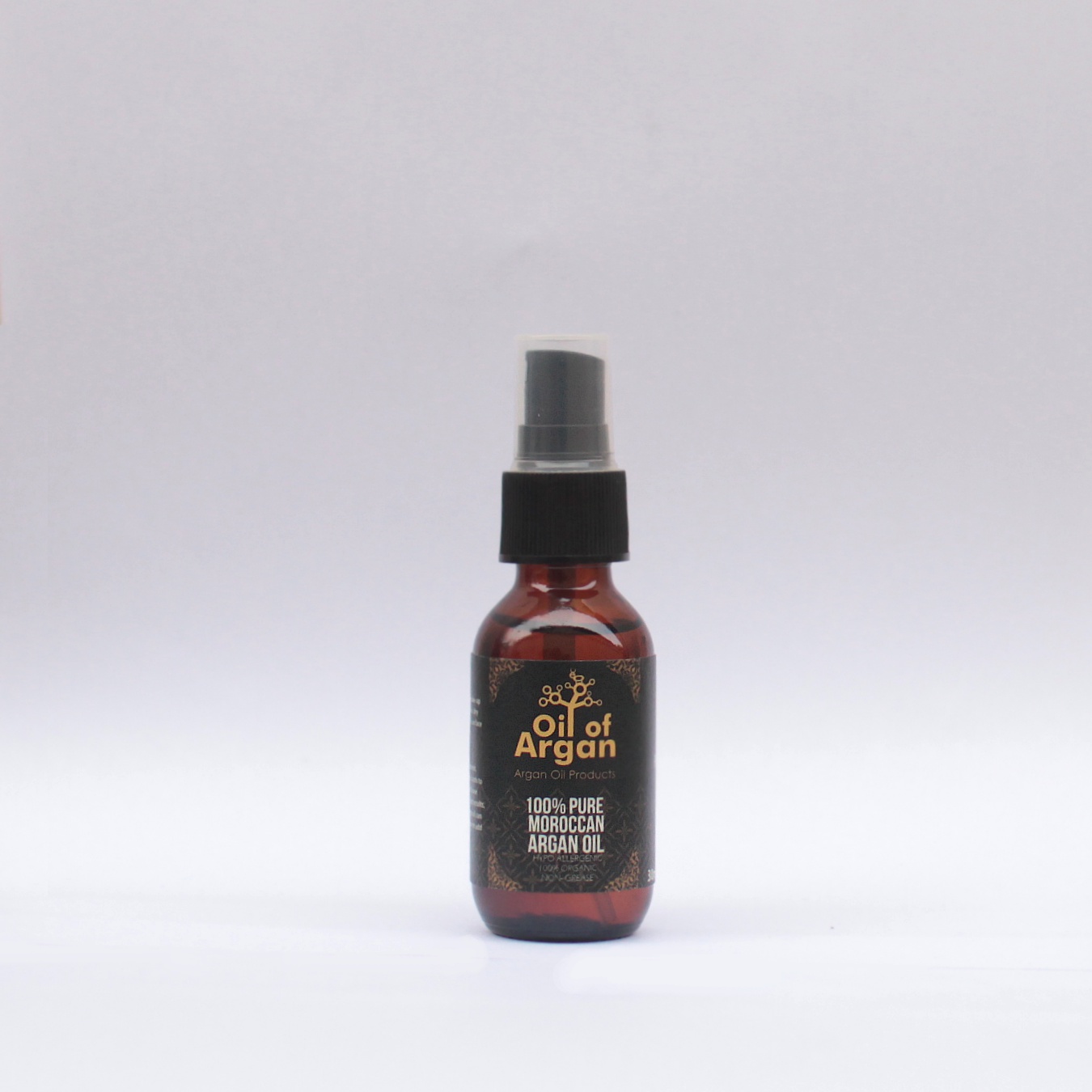 Oil of Argan (Php 600)
Argan Oil is the perfect pair to your skin if you want to reduce your fine line on your face. They are packed with Vitamin E and can also freshen up your face. Not only are they use on your face but they also work best for your hair. Rub them at the end of each strand of your hair to have a moisturized and shiny hair all through out the day. Argan oil softens and hydrates your skin. It gives a perfect boost that you can apply it to your face for everyday use.
Rosehip Oil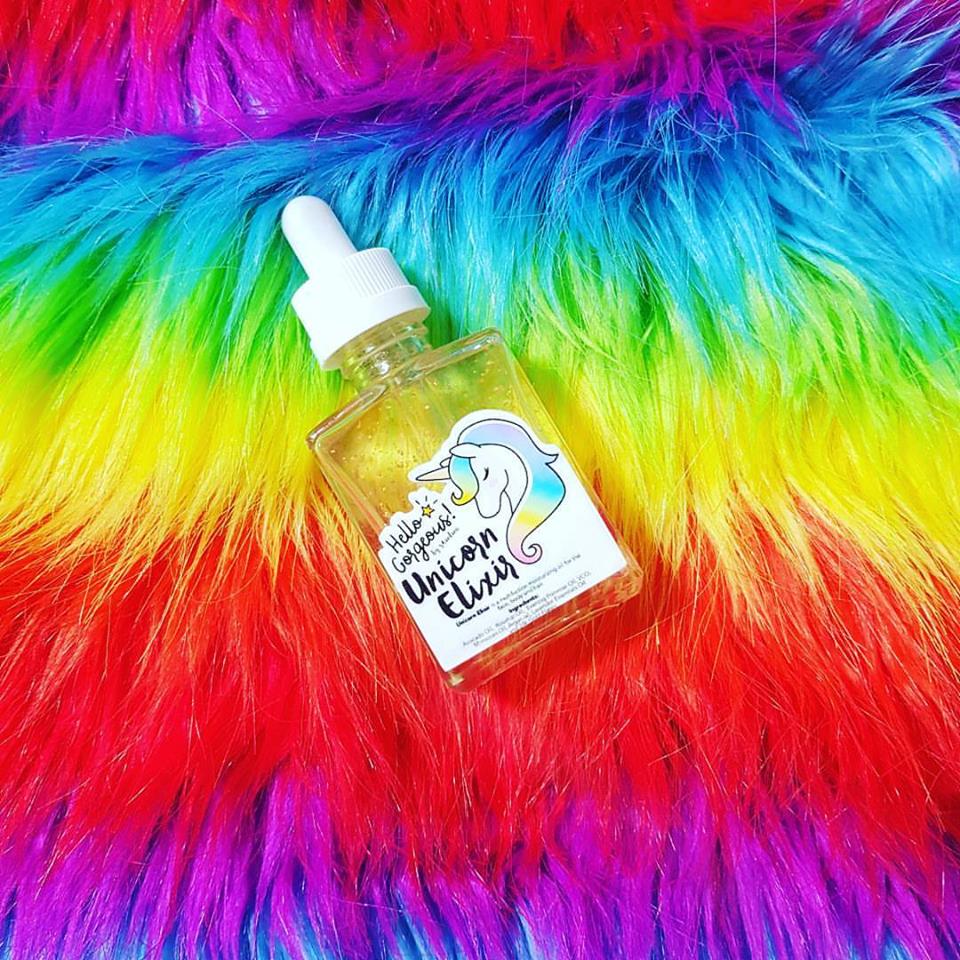 Hello Gorgeous' Unicorn Elixir (Php 380)
There are also types of oil that serve as a natural skin barrier, that strengthens and protects our skin from pollutants. Rosehip seed oil will be your best friend during a cold windy day out of town. They are highly concentrated with antioxidant ingredients and can help people with dull and dry skin. At the same time, they prevent sun damage and the harsh effects of UV rays. This kind of oil is a naturally rich source of essential fatty acids.
Also read: Hello Gorgeous
Sunflower Oil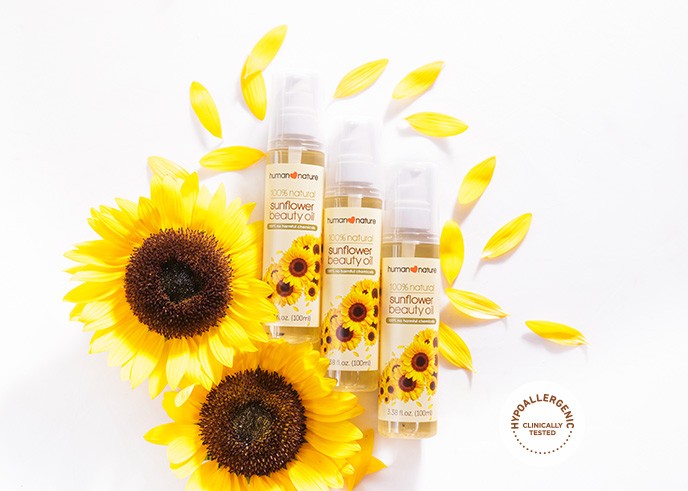 Human Nature's Sunflower Beauty Oil (Php 175)
Just when you think the only brightness that comes from this flower is their vivid yellow petals, think again. Sunflower oil also brightens your skin and especially dark spots such as acne marks, eye bags, and uneven skin. They are rich in nutrients and antioxidants, as well as known for medicinal and cosmetic purposes. Sunflower oil fights eczema, inflammation, general redness, and irritation of the skin. Just remember to use all natural sunflower oil to see changes in your skin.
Also read: Human Nature PH: A story of nature, beauty, and social enterprise
Tea Tree Oil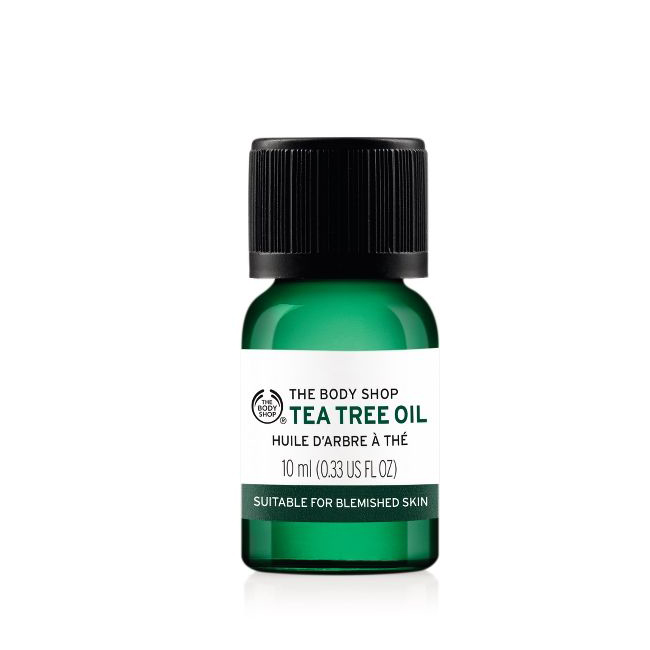 Body Shop Tea Tree Oil (Php 465)
Are you feeling frustrated or maybe hopeless with your acne or breakouts? Tea tree is the oil for all acnes types. They contain anti-bacterial properties that banish all zit-related problems. You can also count on this type of oil to soothe your skin, remove foot odor, and relieve psoriasis. As it is anti-bacterial, it can also be a household cleaning they can kill off bad bacterias in your home. Mix them with your cleaners, water, and even vinegar while wiping or cleaning counter tops toilet and sinks.
Marula Oil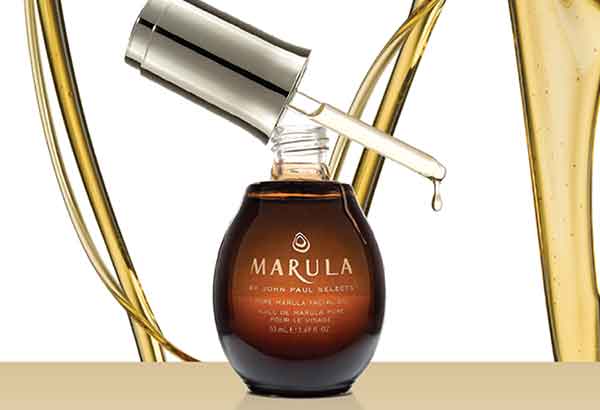 Marula Pure Beauty Oil (Php 2,980)
Known one of the best oils there is, Marula Oil is packed with healing and reparative components. It helps replenish skin moisture and ideal for medical use. This oil quickly penetrates into the skin and locks hydrations to soothe irritation and swelling. Marula Oil is rich in essential fatty acids Omega 9 – oleic and Omega 6 – linoleic that is best in moisturizing and improving skin elasticity. It also helps reduce transepidermal water loss.
Jojoba Oil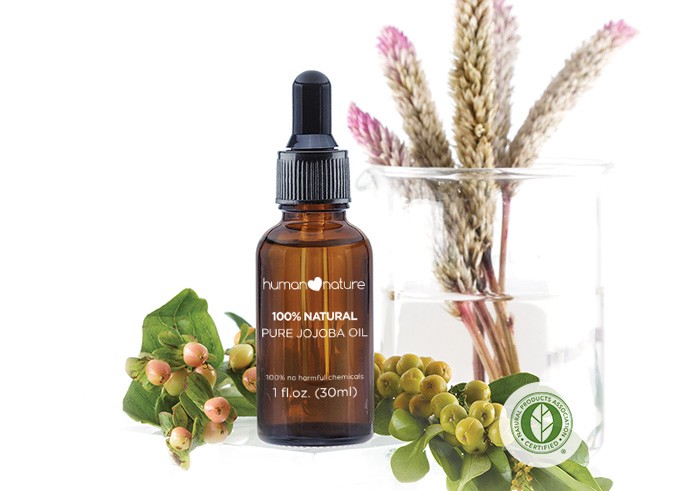 Human Nature 100% Natural Pure Jojoba Oil (Php 375)
Jojoba oil has lots of beneficial ingredients, including vitamin E, vitamin B complex, silicon, and zinc. It has the power to heal flaky heads by soothing it and removing dandruff. Dubbed for being the best hair treatment it also prevents acne and irritation. It can also be used to remove makeup during night time and apply during the day as a moisturizer. Jojoba oil can act as a natural skin conditioner, that replaces lotions and creams. 
The oil is completely odorless perfect for applying on the face for people with allergies.
Coconut Oil
Prosource Coconut Oil (Php 199 for Mercury Drug & Php 204 for Watsons)
They say that the coconut is a miracle fruit for it's the fruit that has many uses, from its fruit, water, and also oil. Although this oil might already be familiar to other people, the coconut oil is best for almost everything. It's advisable to use coconut oil as a makeup removal compared to chemical based liquids. This oil is naturally antibacterial and antifungal. It can be used as a shield against solar radiation. With SPF 4, coconut oil can be applied when going to the beach or provinces just make sure to apply it before leaving your house.
---
Images sources: Hello Gorgeous Facebook page, Human Nature, Body Shop, Oil of Argan, Philippine Star, Human Nature, Prosource