5 Fashion Items Every Woman Must Have in Her Closet
5 Fashion Items Every Woman Must Have in Her Closet
You can have a multitude of clothes and fashion items in your closet yet still have that dilemma of not having anything to wear! Imagine staring at your clothes for hours wondering what to wear for the day. How could you have so much yet not have enough to come up with that head turning outfit? Or you could have but a number of pieces and your problem would be how to combine that jaw-dropping ensemble that would garner compliments from family and friends. Well one way you could deal with these problems is to have the right items in your closet. The basics some might say. There are certain fashion items in this world that you simply cannot live without and the following just might be it.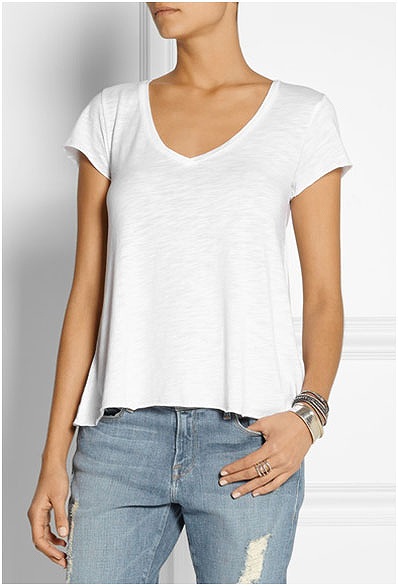 (Photo from: NET-A-PORTER.COM)
The Plain White T-Shirt. They don't call it the "Basic White T-Shirt" for nothing! Whether you get the V-neck or the Crew neck kind of shirt you certainly cannot go wrong with this piece of clothing that is considered as a staple for every woman (and man's) closet.
Just what makes it so special? One cannot say for sure. But it might have something to do with the effortlessness and casual air it evokes. What is so nice about it is the fact that you can dress it up or down with just a change of few accessories! You can spice it up with a Statement Necklace and match it with a good pair of Jeans and heels for a more upscale flair or match it with shorts and a pair of sneakers for that laid back feel. Another thing to love about the Plain White T-Shirt is the fact that it comes in various price points so there is surely a shirt out there for everyone!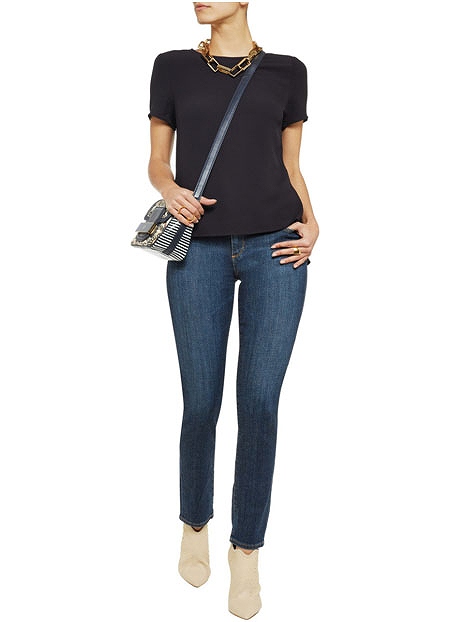 (Photo from: Outnet.com)
Jeans. Another fashion basic on our list would be a pair of jeans! You cannot go on living on this earth whether you are a student, mom or professional without a good pair of jeans. You are bound to need it at some point. Jeans are another piece of clothing that you can tweak to fit whatever event you are going to or whatever mood you're in. You can pair it with almost every top on the market and take it from casual to sophisticated with the right pairing of accessories and shoes!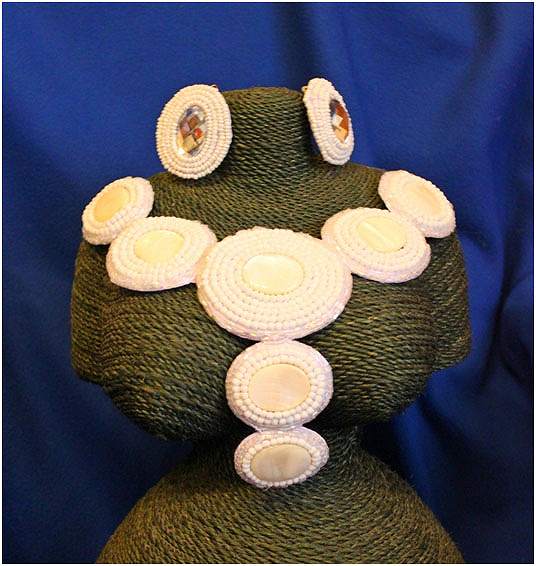 (Photo from Author)
Statement Necklace. Next on our list would be the Statement Necklace. What is it for? Just what its name says! It is for standing out and making a statement! One of the things a woman must be is to be comfortable in her own skin. There will come a time, maybe a formal event or even just one that requires you to dress smart casual where you'll need a good accessory that will make an otherwise simple outfit very interesting and this kind of necklace will definitely come in handy. One great thing about it is that it doesn't have to have real stones and if you are really creative, you can make one yourself!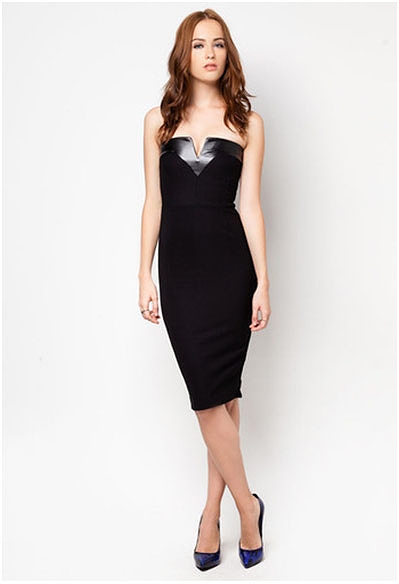 (Photo from: Zalora.com.ph)
Little Black Dress. What's important about staple or basic items is that you can match it with everything and/or wear it everywhere. One of these items would be the Little Black Dress. Think of yourself as an artist when accessorizing a little black dress. You're trying to spice up your own blank canvas and make it your own. You can go full on with a statement necklace, classy with a Pearl Earring, or even casual with sneakers! It's all up to you. One things for sure, this fashion item will make a great investment for you. One you can keep in your closet as years go by. Sometimes one isn't enough and you'll want it in every shape and size!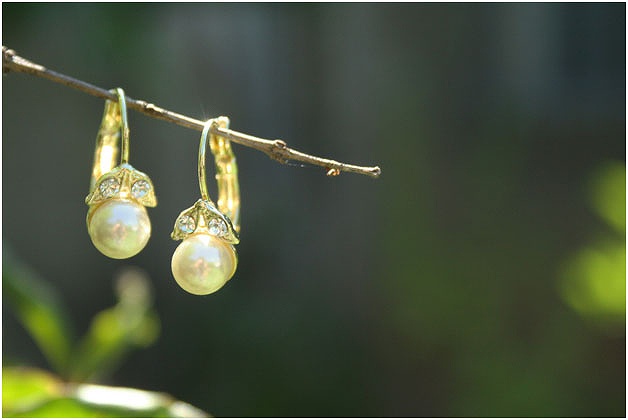 (Photo from: Flickr.com)
Pearl Earrings. Be the girl in the pearl earrings with this classy pair! Pearl earrings never fail to make an outfit classy and sophisticated no matter what you're wearing! Whether you're wearing a t-shirt or a ball gown, you are sure to come out an elegant and fashionable lady with these earrings no matter what age bracket you're in.
It's easy to see how you can pair these 5 items together. With all the outfit combinations you could do with these magic 5, it's clear how incomplete your fashion life would be without them. So pick up your bag and head to the malls and make the right investment with these 5 Fashion items you simply cannot live without!

Written By: Carol Premacio, contributor
You might also like...