5 Best Thrift Stores Around the Metro
5 Best Thrift Stores Around the Metro
Anyone who has tried it knows all about the rapid spur, the arm-numbing hanger switching, and the rewarding feel of chasing good finds within racks and racks and piles and piles of stuff at an ukay-ukay store (thrift shop). As they say, the best is yet to be dug out.
So patience, physical strength, and an eye for quality are what you need if you're planning to try your hand in thrift-shopping. 
Also read: Expats' Guide to Philippine version of Thrift Shop
Check out these ukay-ukay stores around Manila where you can find the cheapest clothing items that are, in most cases, also the rarest and one of a kind!
Starmall, Alabang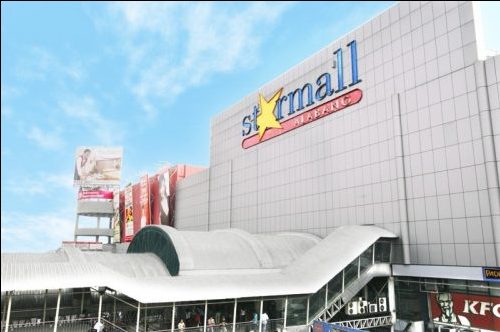 IMAGE/STATUSMAG
Many say this ukay-ukay in Starmall Alabang, which is also the former Metropolis mall, is one of the most convenient places for thrift shopping. The store is air-conditioned and the usual smells of old clothes are not that strong inside. You can also find some food stalls inside and we all know that this shopping activity can drain a day of your energy so you can fill up that hungry belly before or after the rummage.
Address: South Super Highway Alabang, Muntinlupa
Ukay-Ukay Wagwagan, Pasay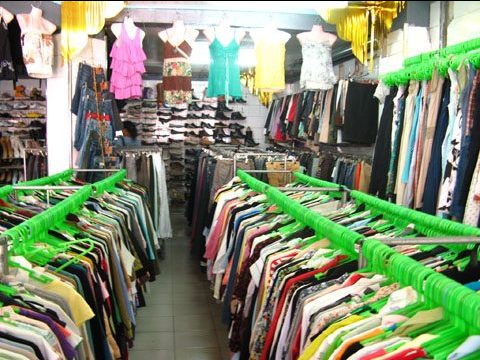 IMAGE/HEYMANDZ
Ukay-ukay having the lowest prices? They have it even lower at Ukay-ukay Wagwagan in Pasay Rotonda, whose weekly sale will make every 'ukayholic' go mad. 
Here, you can score 3 or 4 items for only Php 100—definitely so much for a steal. This place is also air-conditioned so you don't have to worry about the extreme heat of the Philippine weather.
Address: 2819 Taft Ave. Brgy. 83, Pasay, Metro Manila
Makati Cinema Square, Makati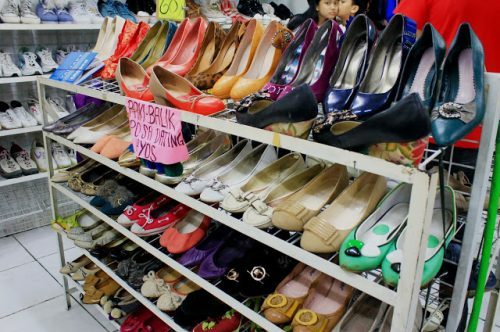 IMAGE/BEATRICEMALVEDA
If you can't tolerate small and hot places but still want to try ukay-ukay, this one's for you.
This air-conditioned thrift store located in Makati Cinema Square houses lots of good clothing finds from shirts and dresses to shoes and pants. No more sweltering search sessions!
Address: Makati Square, Chino Roces Ave, Legaspi Village, Makati
Raberly, North EDSA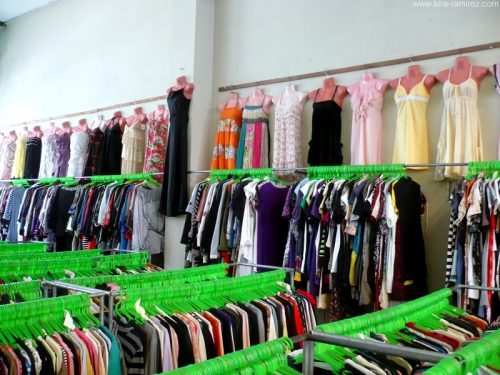 IMAGE/kiraramirez
Big on its yellow store sign, Raberly ukay-ukay in Quezon City is the home of imported clothing, shoes, and bags, and is notably one of the most spacious thrift stores that you can find in Manila.
You might want to watch out for their occasional markdowns if you want to score good finds for as low as Php 10! Yes, their prices go down that low!
They also have branches in Harrison Plaza and Pasay LRT Station.
Address: Epifanio de los Santos Ave, Palam, Quezon City, 1108 Metro Manila
Anonas Mall Ukay Ukay, Cubao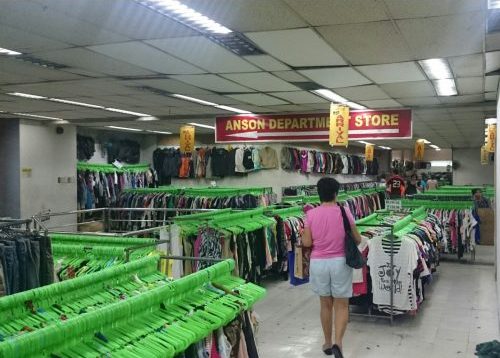 IMAGE/hallyhebron
This ukay-ukay in Anonas Mall, Cubao is one of the most popular ukay destinations among the bargain hunters out there.
Here, you can find four floors of different ukay-ukay stores in one mall! The stores are conveniently located inside Anonas Mall and are actually connected to the Anonas LRT station.
Address: Anonas, Quezon City
---
Image grabbed from kiraramirez, statusmagonline, heymandz, beatricemalveda, hallyhebron
Source: gerimagsakay, ukayukayresourcecenter
You might also like...