5 Filipino Fashion Designers To Watch Out
5 Filipino Fashion Designers To Watch Out
It is fascinating to see the glitz and glamour of the fashion industry, especially during fashion shows. It is where all the artisans gathered together and present their creations — a vision that becomes a reality.  However, not many people are avid fans of fashion. Oftentimes, fashion is perceived only for the privilege and commonly judged as a mere luxury.  But this billion-dollar industry is more than brands and names. This is a place where artists put their time, effort, and every juice of their creativity to bring masterpieces into life.
Fashion is art, and in art, there's no label, only artist and their creation. In which, the Philippines is blessed with over-flowing talents that screaming here and abroad. Making clothes is already hard, let alone creating your own line and name in the Fashion industry. It will take all of you to make it. That's why these aspiring Filipino designers are rising above the game.
Kermit Tesoro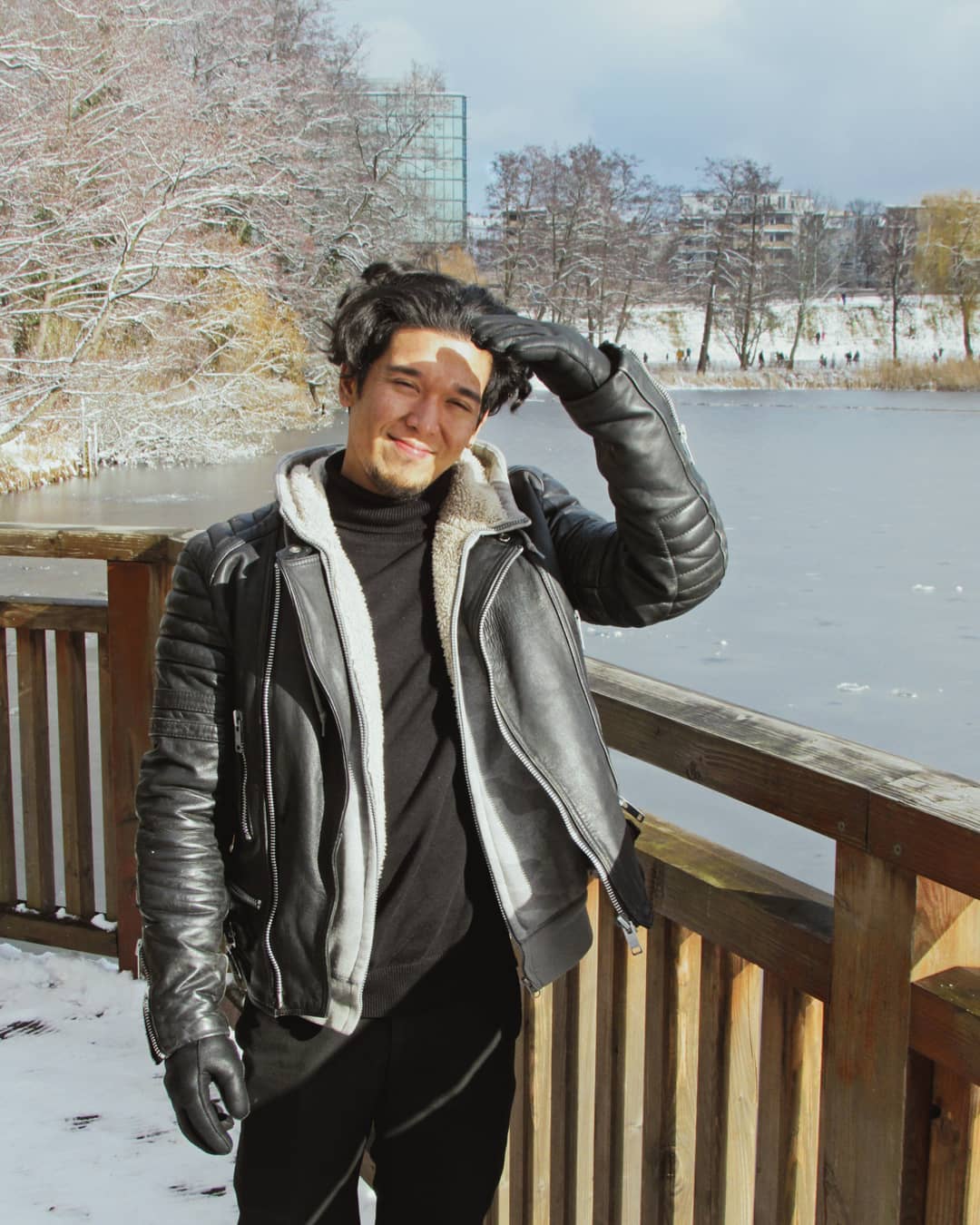 Kermit Tesoro/IMAGE from Kermit Tesoro's Instagram account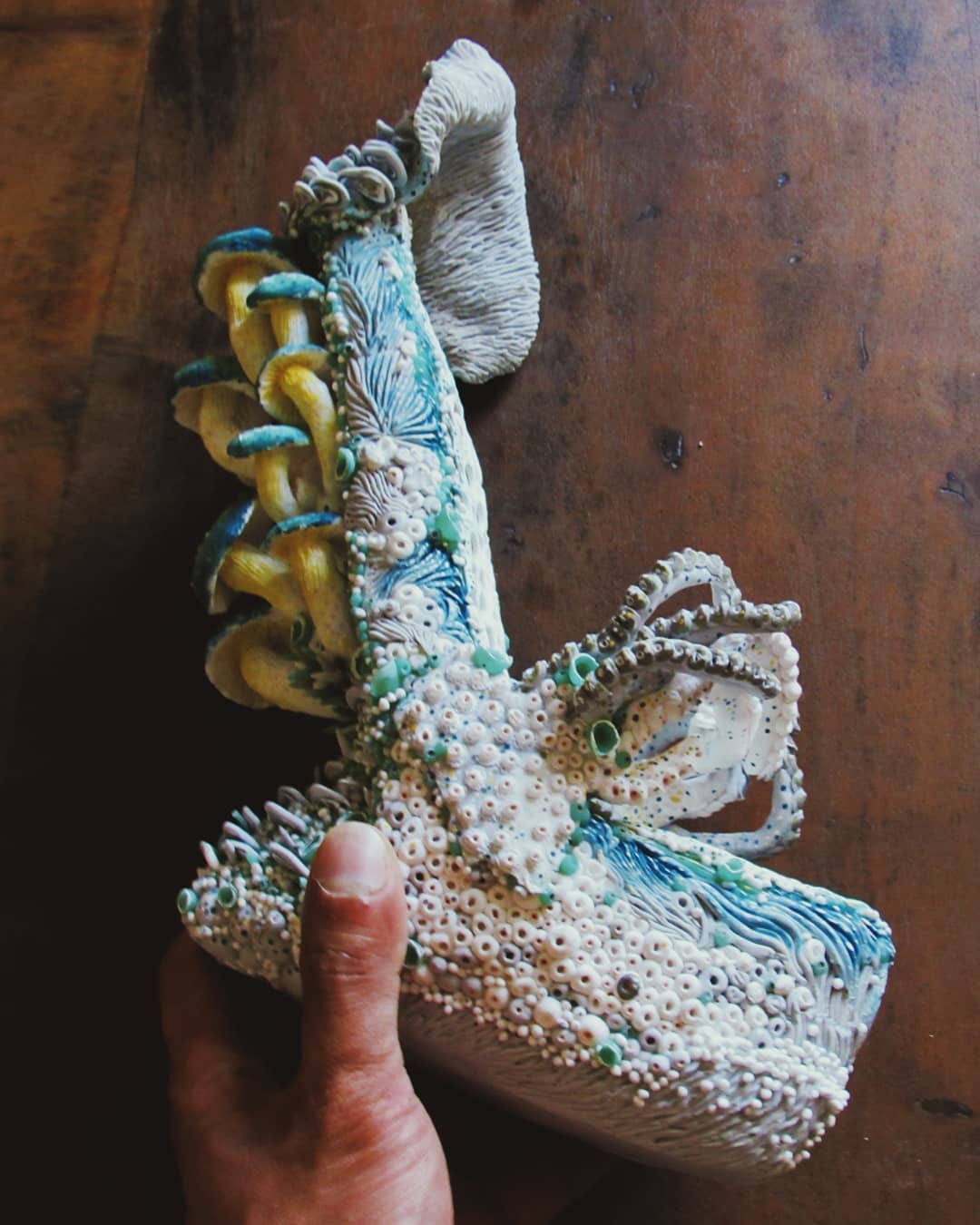 Kermit Tesoro's Mycornucopia, 2020. A  take on shoe fetishism and fungi fascination/IMAGE from Kermit Tesoro's Instagram account
Kermit Tesoro is a shoe-designer based in Germany. He is known for extraordinary avant-garde designs, in which American Pop-star Lady Gaga got interested. One of his iconic shoes was the heel-less design. It was even featured in Lady Gaga's shoe collection. Tesoro's inspiration often comes from the unknown beauty of science. The ugly-pretty vision of designs that comes out uncanny yet one-of-a-kind piece.
Jessan Macatangay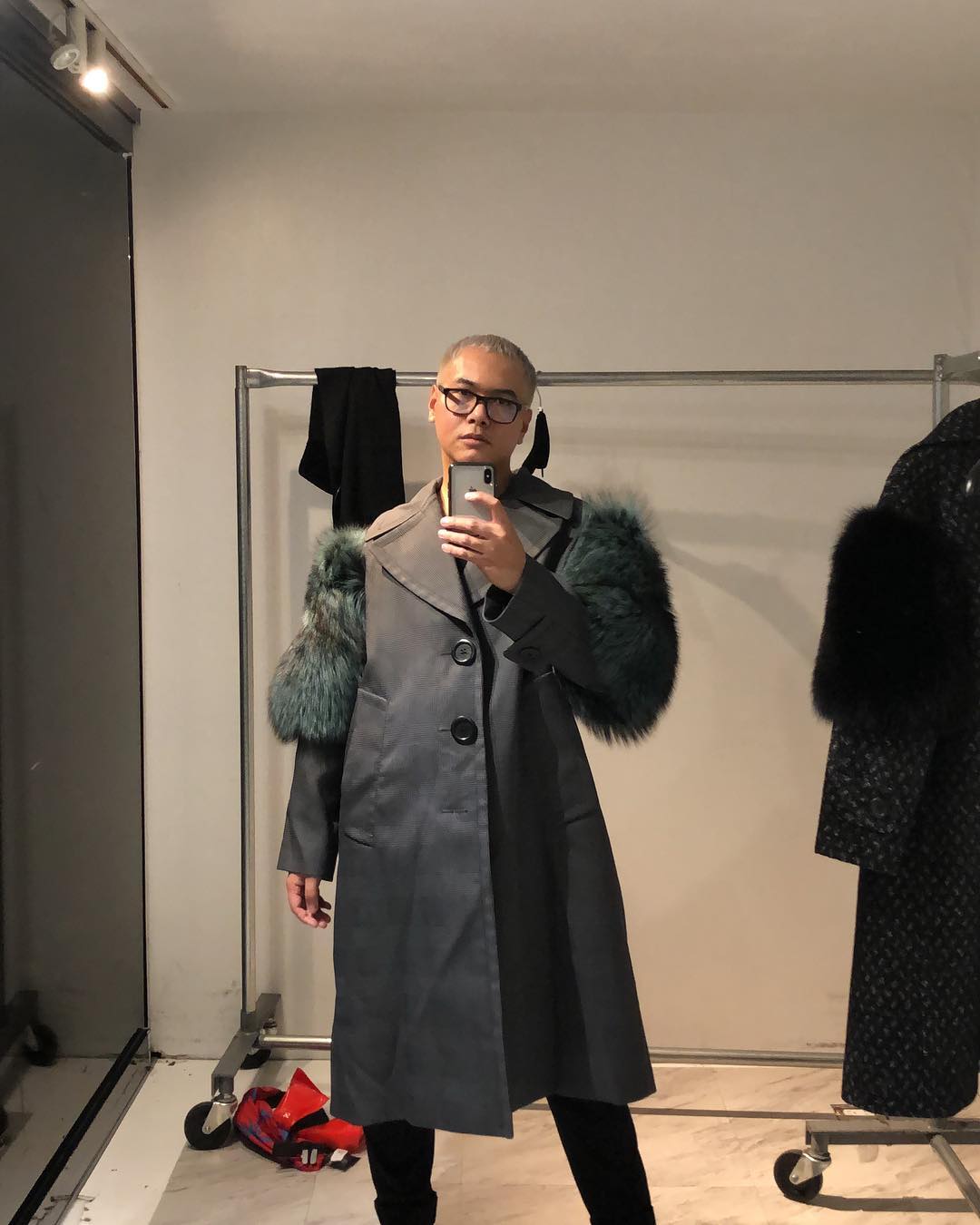 Jessan Macatangay/IMAGE from Jessan Macatangay's Instagram account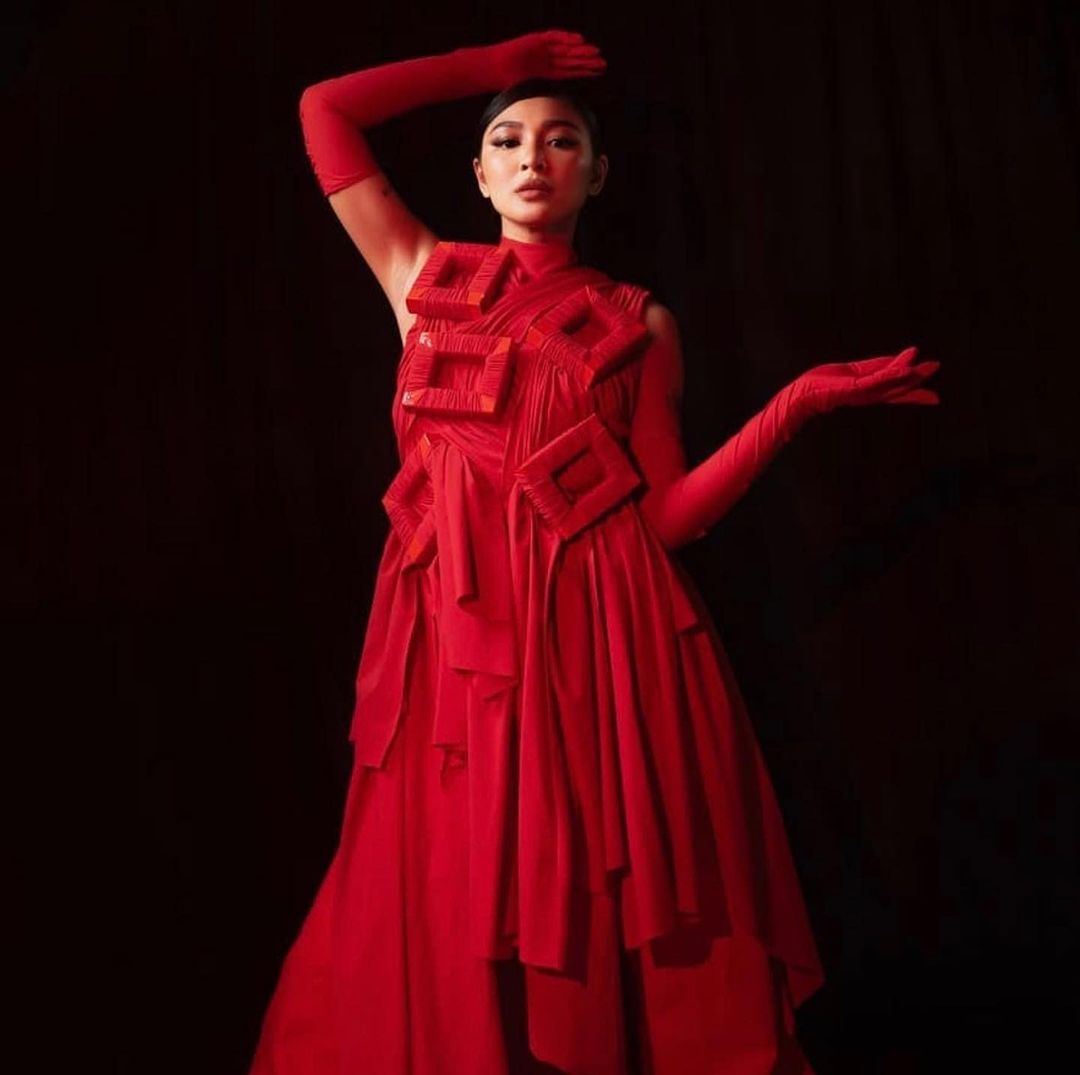 Nadine Lustre on Jessan Macatangay's look number 5 from his graduation collection for Wildest Dream Visual Album/IMAGE from Macatangay's Instagram account
Jessan Macatangay made some noise when he had his graduation collection at the most prestigious fashion school in the world, the Central Saint Martins. Even the high-fashion magazine Vogue Italia and The New York Times took notice of his show-stopping collection. In fact, his collection was inspired by mental health and resiliency. He incorporated his daily struggles and manifested them toward his designs. His designs were praised for its vibrant color, avant-garde silhouettes, and visual narrative.  The thing is, Jessan has a unique way of designing. Unlike other designers, whose work is from sketch to clothes, Jessan does the opposite and let go of the process.
Carl Jan Cruz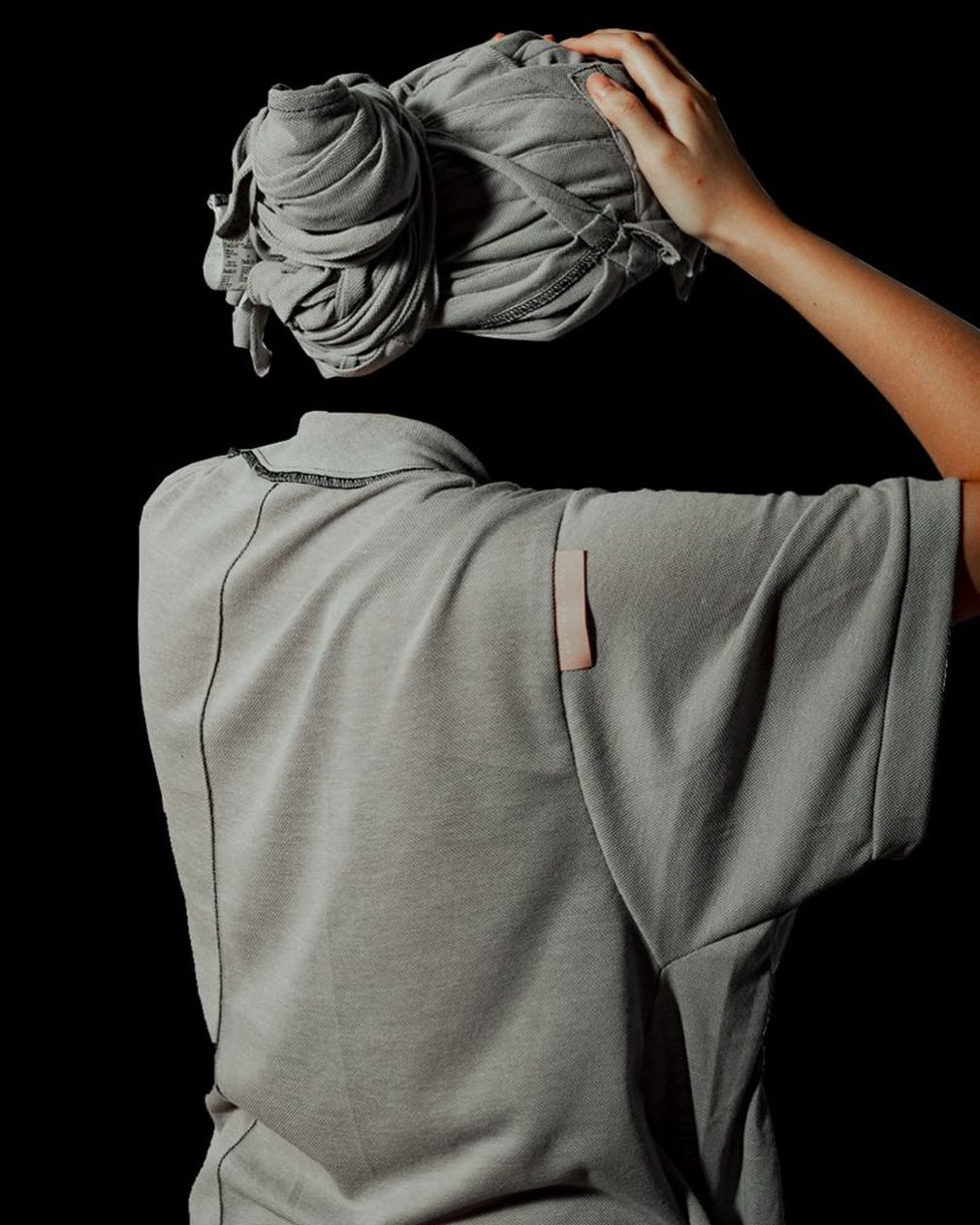 Steel pique, a darker edition of Carl Jan Cruz's Dove grey pique/ IMAGE from Carl Jan Cruz's Instagram account
Carl Jan Cruz remembers vividly the way he grew up. His design is a reflection of his childhood where the household values practicality and authenticity, above all. Carl's devotion and love for fashion are deeply rooted in the mix and repurposing clothes. This gives him a new sense of purpose by telling the story within used and repurposed clothes. By doing this, his creation sets itself apart from the others because of its unique set of collections. Giving you a nostalgic vibe yet on-point look.
Cara Sumabat-Limjap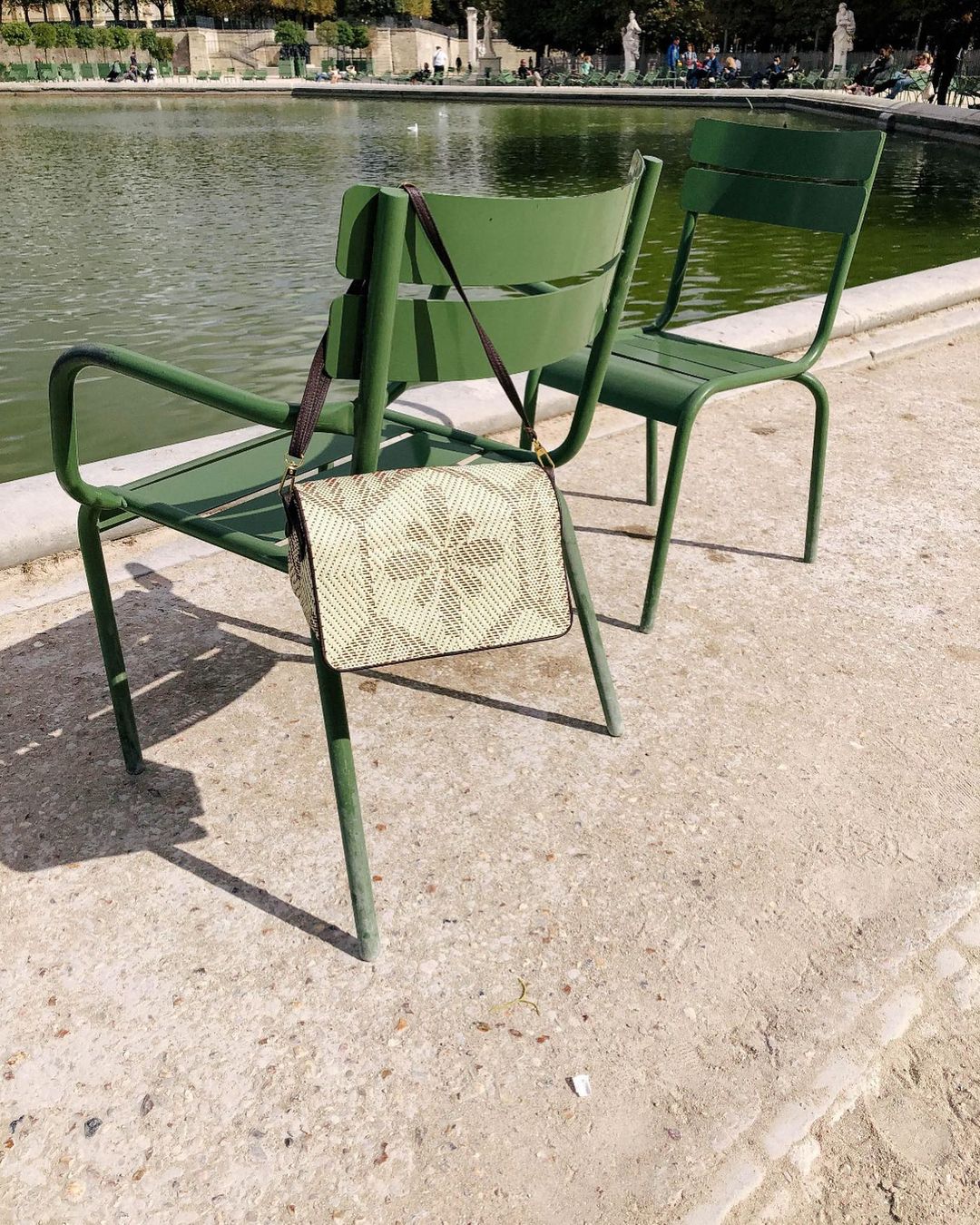 The Double Sobre piece of Halohalo/ IMAGE from Halohalo's Instagram account
Cara Sumabat-Limjap is known for her brand Halohalo. True to its name, Cara reinvented and innovated the banig, a Filipino trademark product. Banig is made from dried coconut leaves strands or made out of seagrass leaves. Since it was established in 2011, Cara keeps pushing forward her designs of furniture, bags, and accessories. And because banig is a lightweight material, she can create pieces according to her like, easily.
Andrea Tetangco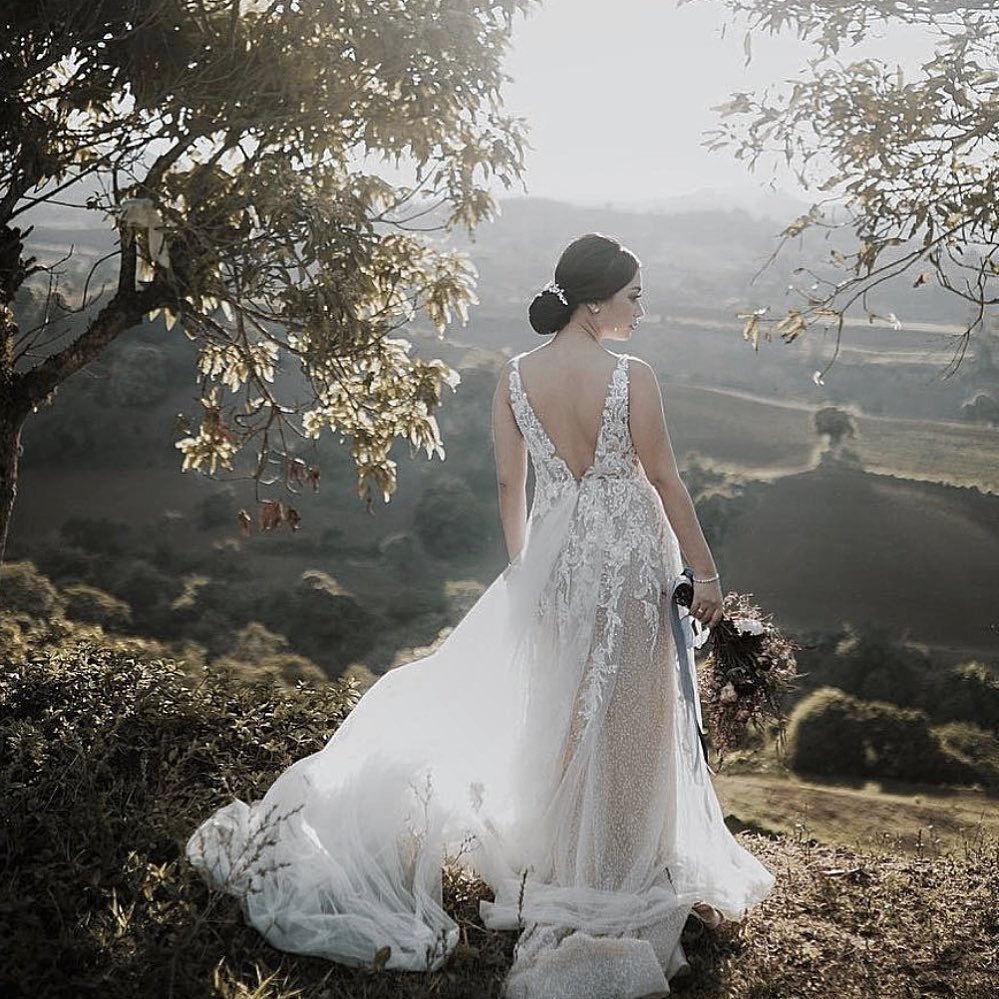 Andrea Tetangco's bridal design/ IMAGE from Andrea Tetangco Instagram account 
Andrea Tetangco is a feminist designer who knows how to praise women and their glory. As a bridal designer, it took many years for Andrea to build her name. Slowly but surely, her journey toward success was paid off. With her business striving for 13 years already in Mandaluyong, Andrea is just only starting to achieve greater heights in fashion, especially the bridal industry. She knows exactly how to compliment women's body and their figures, hitting the elegance and feminity with total precision.
---
Written by Cedie Salido