Kermit Tesoro Twists the Norm (and the heels!)
Kermit Tesoro Twists the Norm (and the heels!)
'The creative person is both more primitive and more cultivated, more destructive, a lot madder and a lot saner, than the average person.' – Frank Barron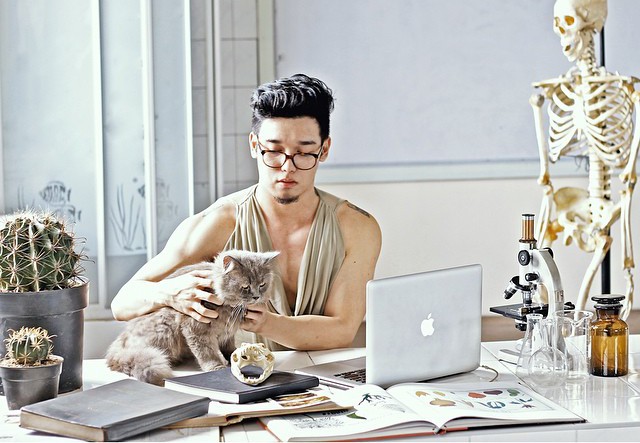 Manila-based designer Kermit Tesoro, educated in UP Diliman College of Fine Arts and in Central Saint Martins, defies the average idea of fashion. Horns, tentacles, hooves, skulls AND fashion do not usually come in one sentence but Tesoro's boundless imagination makes it all possible.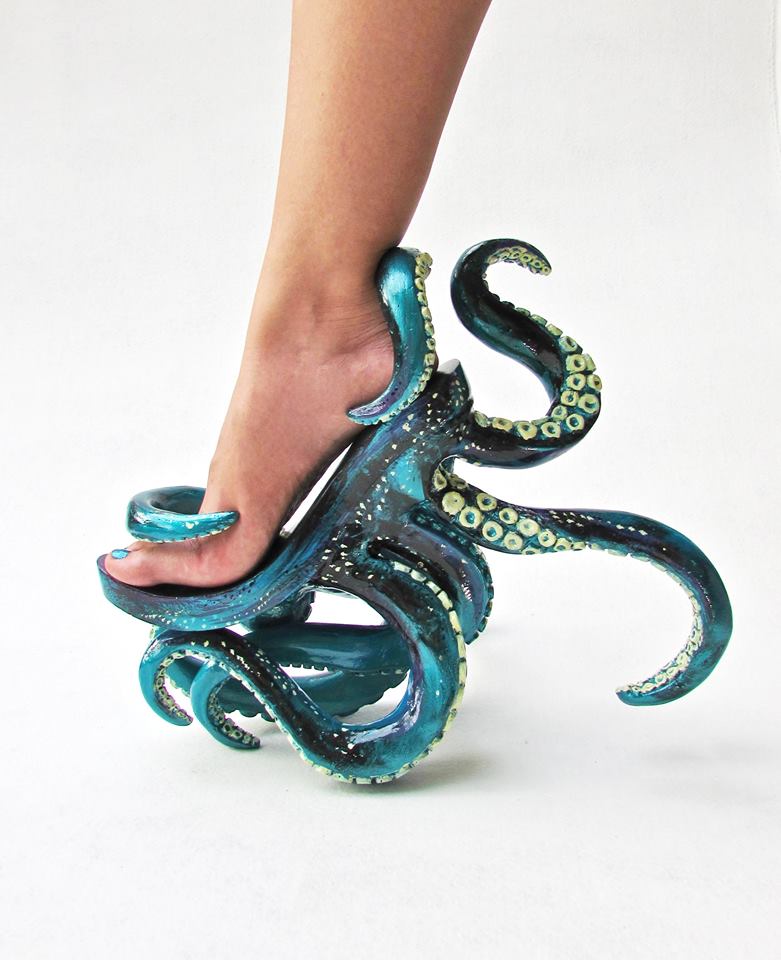 His famous shoe design, the Polypodis, is inspired by the mollusk and the tentacle-looking heels is but one of the many designs he has made that have garnered a cult following in the global fashion-forward scene. His inspiration? Nature and its wonders. And as infinite as nature's wonders is his mind's wanderings, bringing him to places where his other-worldly designs are birthed.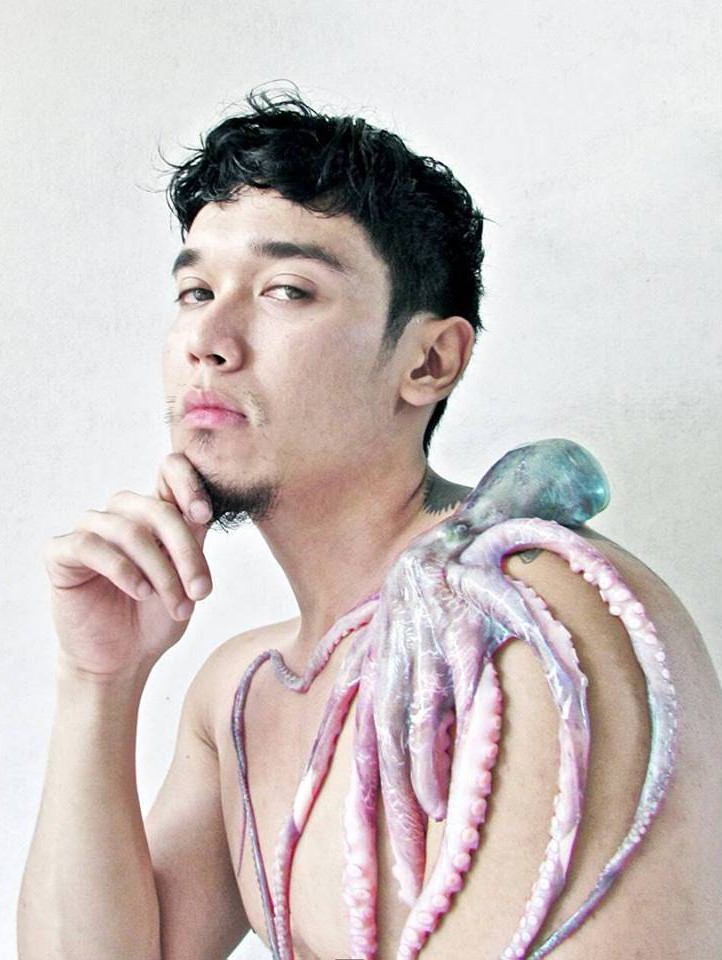 Crazy, yes. And in Tesoro's very own words:
"My shoes and clothes are neither for everyone's comfort nor made to please the majority. My mind has locked a mantra forever: 'there is no agitation, without provocation.' If my works have bothered one's senses, I'm glad I have moved you to react, even if it's beyond your body's chemical imbalance, I still got you, nonetheless and if you feel happy about my work, then the feeling is reciprocal. I'm aware that my clothes and shoes are only made to demonstrate, if you still don't get it. I'll make this one easier to digest and understand. Let's just say that if your context of fashion is a television broadcasting company, I am the hidden porn, hentai, gore, and the most unfrequented science-geek website. " (from Kermit Tesoro's official Facebook page)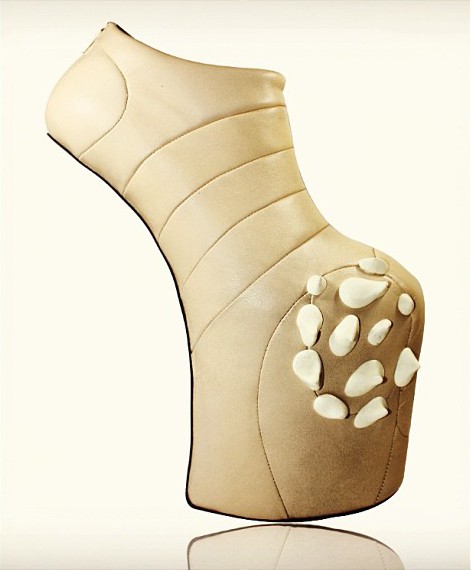 Fearless.
Lady Gaga embodies eccentricity and the iconic celebrity found Tesoro's skull-heel shoes fascinating which resulted in Tesoro's heel-less designs being featured in Gaga's Gilt collection. Needless to say, the controversial pop celebrity has found a fashion favourite in Tesoro's creations.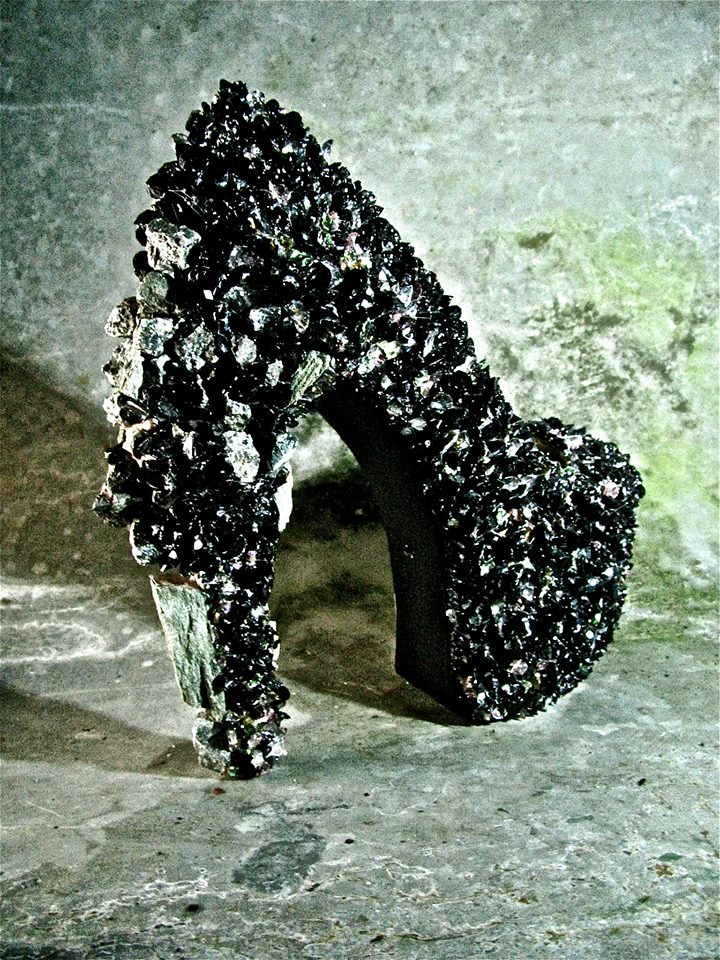 Deviant Art. Destined for the global stage.
Tesoro's works have been featured in many a fashion magazine and portals worldwide and have gone from runways to exhibits to museums to red carpets, from Europe to Asia. His artistry, albeit deviant, are all products of his passion. Passion that is crazy, boundless, and defines art in its own uninhibited, colourful, and creative ways.
Check out his works at his official Facebook page: https://www.facebook.com/KermitTesoro