Most Beautiful Museums in Manila
Museums – undoubtedly, each of them has their own interesting stories to share. They allow people to experience the vague fine line between 'learning' and 'having fun'. In the Philippines, museums' windows and doors opens its people to the world's most magical discoveries and wonderful trivia about a country's people, history and art culture. Suffice to say, museums are one great and exciting way you can expose yourself to the most interesting facts about the world or a specific country. Here are some of the most beautiful museums you can visit around the Metro.
1. The Mind Museum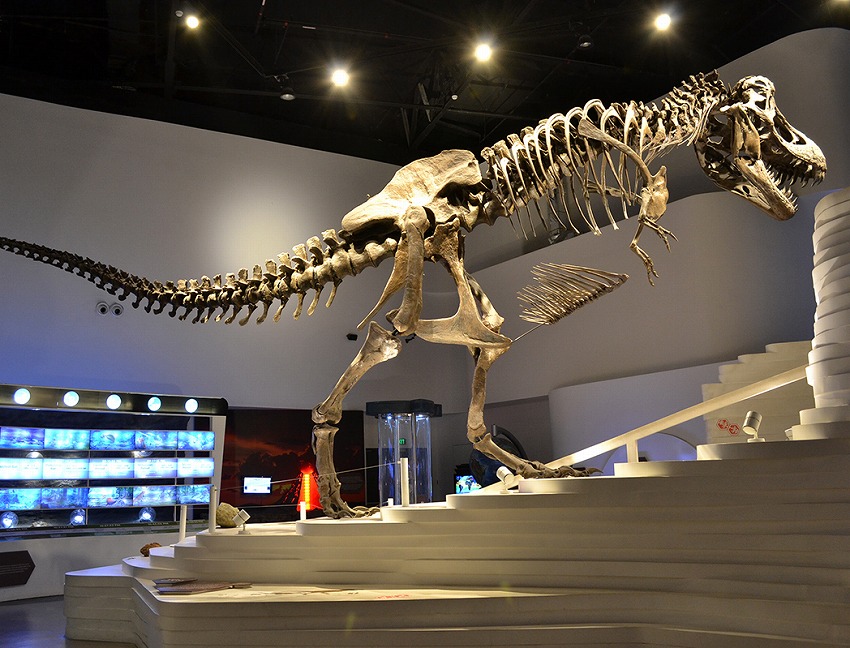 There are over 250 interactive exhibits through five interconnected stories inside the Mind Museum. Basically, the exhibition shows the beauty of nature from the smallest thing to the largest and everything in between: Atom, Earth, Life, Universe, and Technology. Outside, you can find Science-in-the-Park which consists the four main pockets: Water, Math, Music, and Living. There's also the JY Campos Park, a relaxing, meditative garden with identified plant species.
The museum also takes pride in their exhibits that are originally designed by Filipino artists who worked closely with local and international scientists to execute science principles clearly and beautifully. To view the exhibitions, full schedule and rates, you can visit mind museum's official website: www.themindmuseum.org
Rate:
● Adult – P600
● Student (up to college) – P450
● Public school student and teacher (ID required) – P150
● All day pass – P750
● Year-long pass – P2,500
Address: J.Y. Campos Park, 3rd Ave., Bonifacio Global City, Taguig
Museum Hours: Monday – Closed; There are three time slots during Tuesdays to Sundays – 9:00am to 12:00nn, 12:00nn to 3:00pm 3:00 pm to 6:00pm.
Contact: 909-6463
Facebook: https://www.facebook.com/themindmuseum/?fref=ts
Website: www.themindmuseum.org
2. Ayala Museum
Ayala Museum boasts its collection of archaeological artefacts, impressive selection of trade ceramics from Southeast Asia and China and an exhibition called The Philippine Diorama Experience which is visually narrating the many milestones of Philippine history through 60 handcrafted dioramas, some are even featured in the international Google Art Project.
Since 2013, Ayala Museum was also known as the home of the Filipinas Heritage Library. It is a modern library where you can find uncommon books, photographs, recordings, and more—in both physical and digital formats, as well as access to over a thousand contemporary titles on Philippine arts, culture and history.
Ayala Museum also regularly hosts various programs on history, contemporary art, music and design, including temporary exhibitions, lectures, artist/curator's talks, workshops and performances.
Rate: For full details of admission fees, please visit: http://www.ayalamuseum.org/visit/
Museum Hours:
Tuesdays to Sundays – Ground-Fourth Floor Galleries | 9:00am to 6:00pm
Tuesdays to Saturdays – Filipinas Heritage Library | 9:00am to 6:00pm
Mondays to Sundays – Artist Space | 10:00am to 7:00pm
Address: Makati Avenue corner De La Rosa street, Makati City
Contact: 759-8288
Facebook: https://www.facebook.com/theayalamuseum/?fref=ts
Website: www.ayalamuseum.org/
3. Ateneo Art Gallery
MODERN MANANANGGALS, 2014. Rodel Tapaya's first one-man art installation at the Ateneo Art Gallery enigmatically represents the Philippine myths and folklore in the most magical and eerie form. (Photo credit: Maison Magloyuan)
Located in the Second level of Rizal Library Special Collections Building, Ateneo de Manila University, The Ateneo Art Gallery was widely recognized today as the first museum of Philippine modern art.  
Founded by Fernando Zobel, a Spanish-Filipino painter and art collector, the Ateneo Art Gallery was established in 1960. Today, the museum remains popular and visited by many philanthropists, artists and art enthusiasts as it hosts innovative exhibitions and public programs highlighting works from its permanent collection as well as works from other collections for special thematic shows. It also spearheads an exciting overview of young Philippine contemporary art annually through the Ateneo Art Awards, known as the most prestigious prize for an emerging artist in the Philippines.
Rate:
● Ateneo students, faculty, staff and individual visitors – Free Admission
● Tour groups larger than 20 people – 30 pesos per head
Address: Level 2, Rizal Library Special Collections Building, Ateneo de Manila University
Museum Hours: Monday to Friday | 8:00am to 7:30pm and Saturday | 8:00am to 6:00pm
Contact: 426-6002 or 426-6488
Facebook: https://www.facebook.com/ateneoartgallery/?fref=ts
Website: www.ateneoartgallery.org/
4. Museo Pambata
MUSEO PAMBATA is usually the perfect destination for grade schools' field or educational trips in the Philippines. (Photo credit: Tripadvisor)
The Museo Pambata is the first children's interactive museum in the Philippines. Designed especially for children, this museum also serves as an alternative to the formal classroom environment where learning resembles a one-way street – the teacher imparts knowledge and the students absorb it. Unlike traditional museums where you can only stare at the exhibitions displayed on the walls, Museo Pambata features hands-on exhibits that encourage children to explore and discover various concepts while they play. It has eight theme rooms: Kalikasan (Environment), Maynila Noon (Old Manila), Paglaki Ko (Career Options), I love My Planet Earth, Katawan ko (My Body Works), Pamilihang Bayan (Marketplace), Bata sa Mundo (Global Village) and Karapatan Hall (Hall of Rights) Aside from these rooms, Museo Pambata also hosts different activities every week like story-telling sessions, dance-along performances by groups like Manila Dance Company, theatre and shadow plays and even arts and crafts workshops facilitated by the museum's guides.
Rate:
● Php 250 for kids and adults
● Free Admission for Manila residents with valid IDs on Tuesdays and get 50% discount on other days. 20% discount is offered to senior citizens and persons with disabilities.
Address: Roxas Boulevard cor. South Drive, Manila
Museum Hours: Monday: CLOSED; Tuesdays to Saturdays: 8:00am to 5:00pm and Sundays: 1:00pm to 5:00pm
Contact: 523-1797/98 or 536-0595
Facebook: https://www.facebook.com/museopambata/?fref=ts
Website: www.museopambata.org/
5. National Museum of the Philippines: Museum of the Filipino People and National Art Gallery
SPOLIARIUM. Juan Luna's most renowned and award-winning painting entitled Spoliarium is the largest painting in the Philippines with the size of 4.22 meters x 7.675 meters. (File photo)
The National Museum, the repository and guardian of the Philippines' natural and cultural heritage is an educational, scientific and cultural institution under the Philippine government. The structure has lived more than a hundred years and houses the most important ethnographic, anthropological, archaeological and visual artistry of the Philippines from the prehistoric period to the modern times. Here you can see artworks of some of the Philippines' most well-known artists like Juan Luna, National Hero Dr. Jose Rizal and National Artist Fernando Amorsolo.
The National Museum of the Philippines officially opened its doors to everyone FOR FREE last July 1.
Read also: http://primer.com.ph/blog/2016/07/05/forever-free-admission-to-national-museum-free-of-charge/
Rate: Admission is now FREE for all
Address: NHCP Building, T.M. Kalaw Street, Ermita, Manila
Museum Hours: Tuesday to Sunday – 10:00am to 4:00pm
Contact: 254-7482
Facebook: https://www.facebook.com/nationalmuseumofthephilippines/
Website: www.nationalmuseum.gov.ph/
6. Philippine Science Centrum
HUMAN GYRO RIDE. The science behind why you will not experience motion sickness when you ride in Human Gyro will surely amaze you! (Photo credit: riverbankscenter.com)
Philippine Science Centrum (PSC) is the first interactive science center-museum in the country. Established in 1990, the museum already accommodated over 2.9 million students, teachers and the public in general. Philippine Science Centrum (PSC) features around 80 interactive exhibits. You will surely learn a lot about the wonders of science through their hands-on exhibits that you can see, touch, hear, feel and even play with!
Plus, the Philippine Science Centrum offers trainings/workshops for teaching competencies, travelling exhibitions in the countryside and venues for birthday parties, corporate events and science -related events. To see full list of offers, rates and schedules, you can visit their official website at http://www.science-centrum.ph/
Rate:
● Adult/s: Php 130.00/head
● Students:
● Private School: Php 130.00/head
● Public School: Php 100.00/head
● Children below 2 yrs.old: FREE
● Teachers with ID: FREE
● Senior Citizen with ID: 50% discount
● Maximum of 1.5 hours, additional Php 60.00 every hour thereafter. Admission fees may change without prior notice. Reservation is required for group of 30 persons or more.
Address: E-com Building, Riverbanks Center, Marikina City
Museum Hours: Monday to Saturday – 8:00am to 5:00pm
Contact: 942-5136
Facebook: https://www.facebook.com/philippinesciencecentrum/?fref=ts
Website:  www.science-centrum.ph/
Wear the most comfortable clothes and shoes you have when going to a museum because surely, you'll be doing a lot of walking inside those big world of wonder. Also, don't forget to bring your camera with you and a little notepad for taking down interesting facts to share with your friends! You know what's the best companion you can get yourself during museum trips? Curiosity and sense of wonder.
Source: Click the City, The Mind Museum, ArtMag by Deutsche Bank; Maison Magloyuan, Museo Pambata, Inquirer, FAQ.ph