Fukudaya Japanese Dining Offers Omakase-Kaiseki Course at Arya Residences in BGC
Opened in August of 2016 at Arya Residences, Bonifacio Global City (BGC), Fukudaya—offering an omakase-kaiseki course with off-menu dishes special to the occasion—is the first Fukudaya branch in the country and was put up to bring to the Philippines innovative interpretations of a modern Japanese dining experience.
Also read: Fukudaya Is Where You Can Experience Authentic Omakase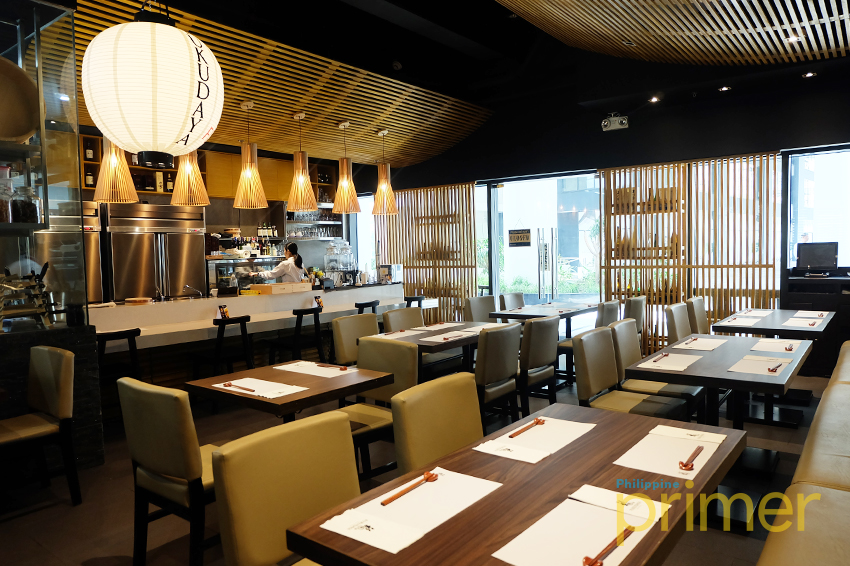 The restaurant has a 46-50 seating capacity
Named by mobile app Booky as one of BGC's romantic restaurants for celebrating monthsaries, Fukudaya's dimmed and minimalist interior certainly suggests coziness with a stylish atmosphere. With its cushioned off-white seats that go well with its dark walls and flooring, this restaurant could really be perfect for your next romantic dinner date. The location of the restaurant also has lots of free and easy parking as well.
the cushioned off-white seats go well with its dark walls and flooring
Fukudaya has three guest chefs from one of Japan's largest and most popular food caterers and 80% of their ingredients are sourced locally to ensure the freshness of the food they serve. 50% of their cooking equipment are imported from Japan, hence the curation of sumptuous modern Japanese epicurean enjoyment. You'll surely be delighted to know that Fukudaya has also recently added new and exciting items on their menu. Here are some of their own dishes for you to try!
Also read: Fukudaya in BGC adds more exciting Japanese dishes to their menu
For starters, try their Nasu to Goya no Ohitashi Karasumi Zoe—an eggplant and bitter melon simmered in Japanese dashi broth or the Buta Baraniku to Daikon no Nimono or pork belly and radish also simmered in dashi broth.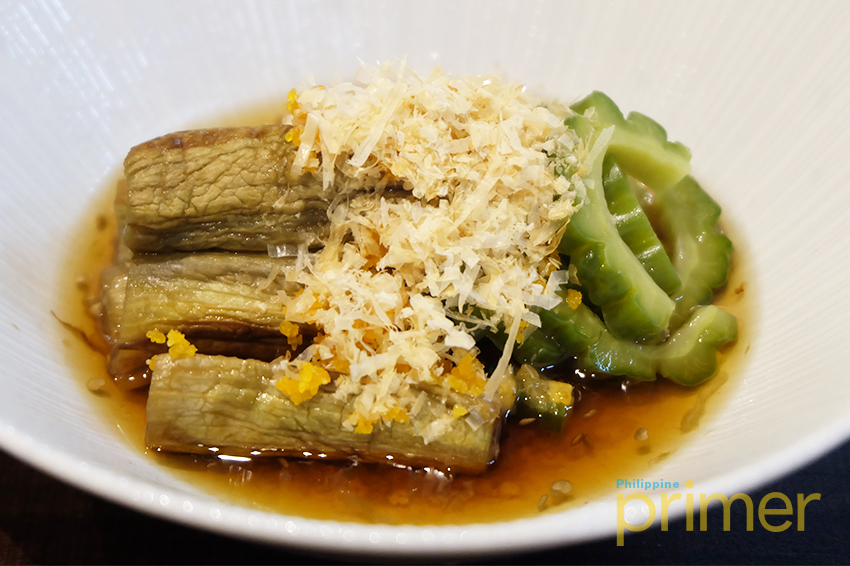 Nasu to Goya no Ohitashi Karasumi Zoe (Php 190)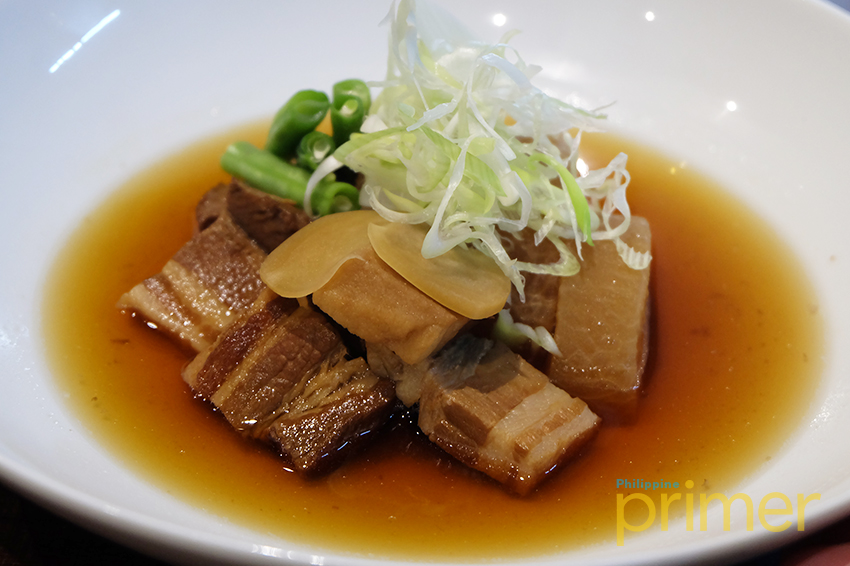 Buta Baraniku to Daikon no Nimono (Php 250)
Try a different bite of seafood at Fukudaya as they serve Mero no Kama Teriyaki, or grilled gindara (black cod collar) in teriyaki sauce.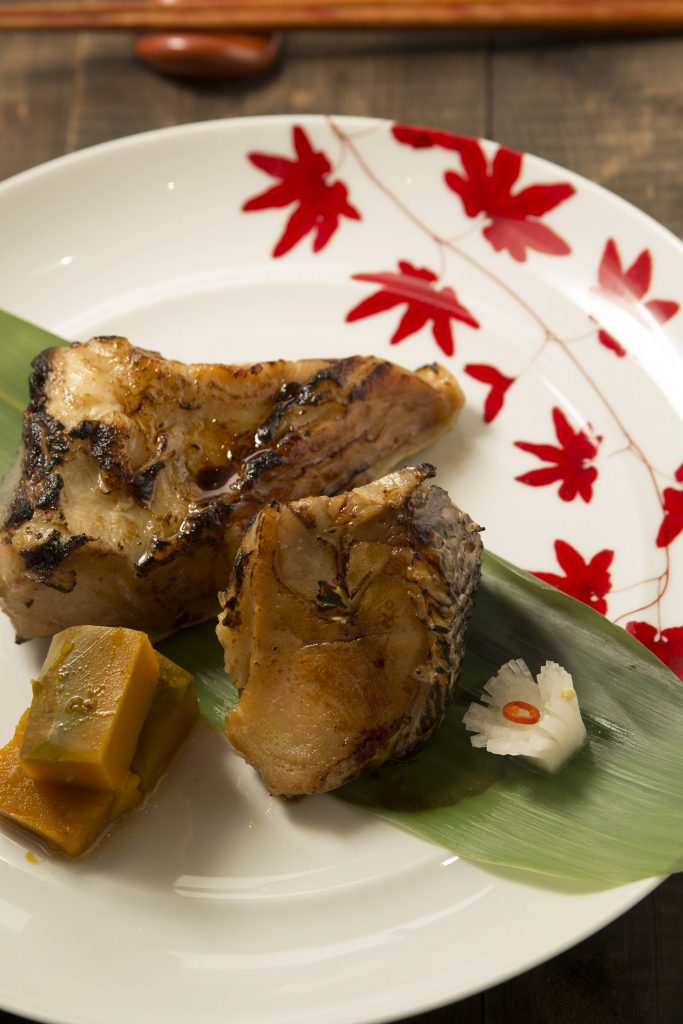 Mero no Kama Teriyaki (Php 1,250)
They also have bento boxes like the Tempura Gozen and Yakizakana Gozen. The Tempura Gozen bento box has 4 kinds of appetizer, the main choice of tempura, and of course, a dessert while the Yakizakana Gozen has the same kinds of appetizer and dessert but with the main choice of grilled fish. 
TEMPURA GOZEN. Bento Box 4 Kinds of Appetizer, Main choice of Tempura, Dessert (Php 650)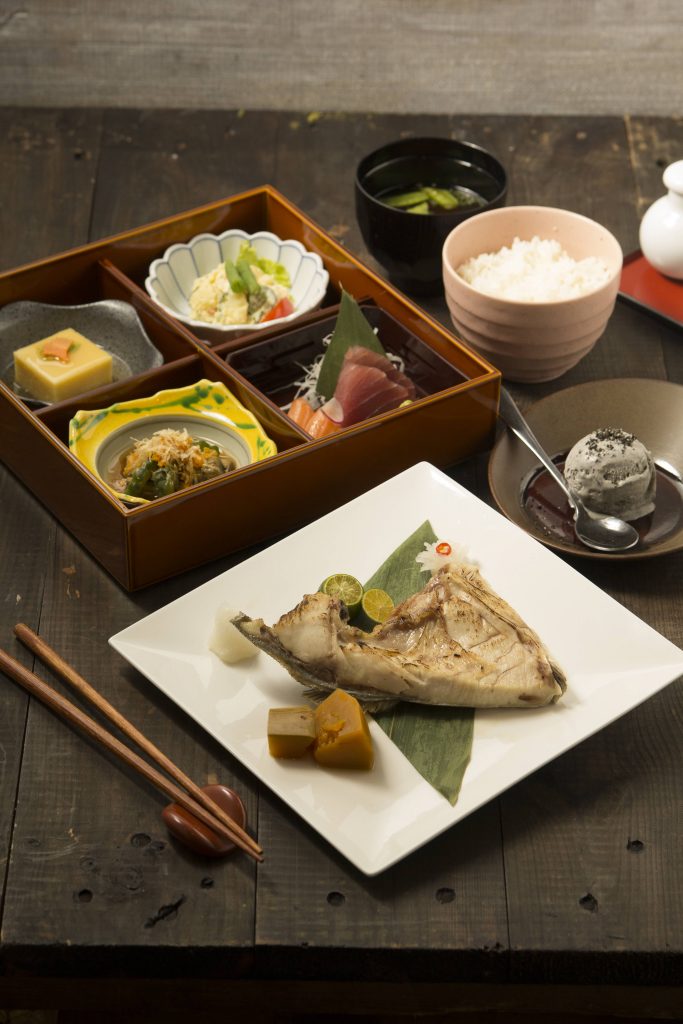 Yakizakana Gozen (Php 580)
For sushi lovers, they surely have something for you. There's the Futomaki, a great vegetarian sushi roll with vegetables inside.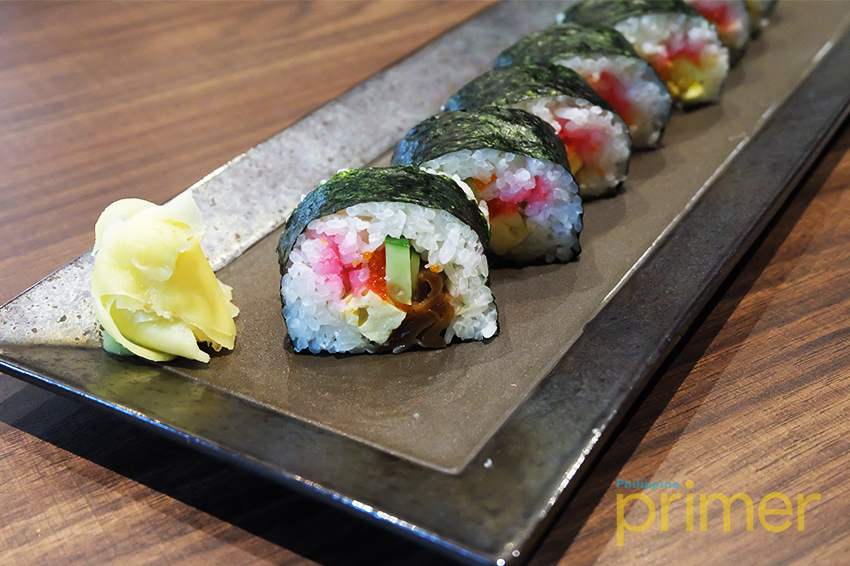 Futomaki (P350)
But, if you can't choose which sushi to try on, you can have the Toku Jyou Nigiri of 10 piece sushi set of medium fatty tuna, salmon, snapper, squid, horse mackerel, roast beef, wintermelon, tamago, salmon roe, and pork belly.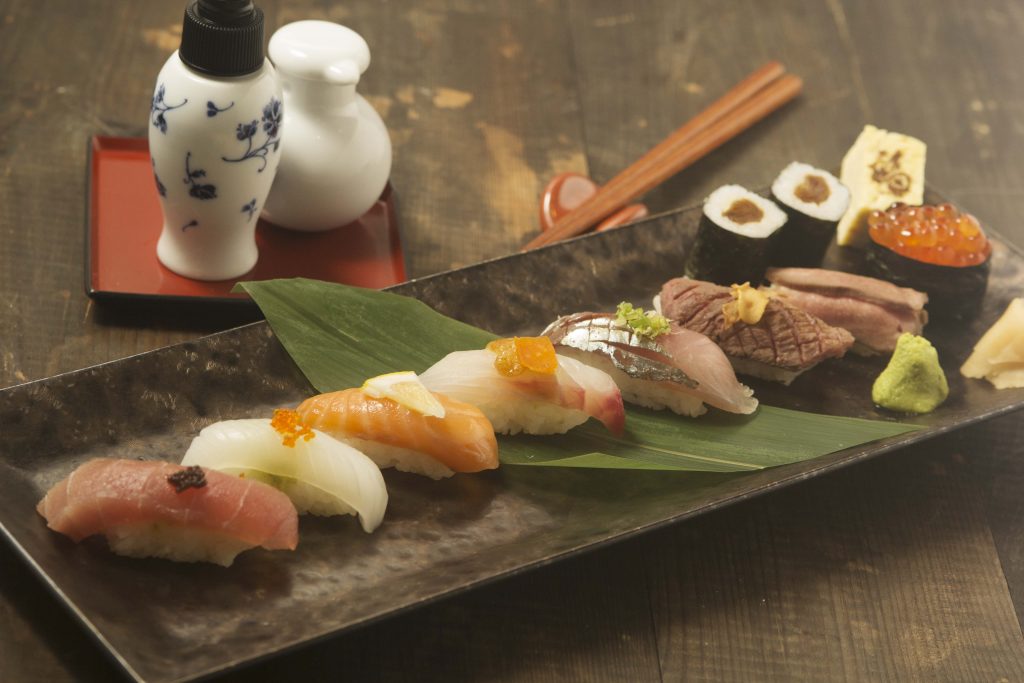 Toku Jyou Nigiri (Php750)
Fresh cuts you say? Fukudaya also has fresh cuts from the sea with their Sashimi 9 Shu Mori consisting of assorted sushi (9 kinds) of medium fatty tuna, salmon, snapper, horse mackerel, salmon roe, octopus, sweet shrimp, squid, and mackerel. Sashimi options are subject to seasonal availability.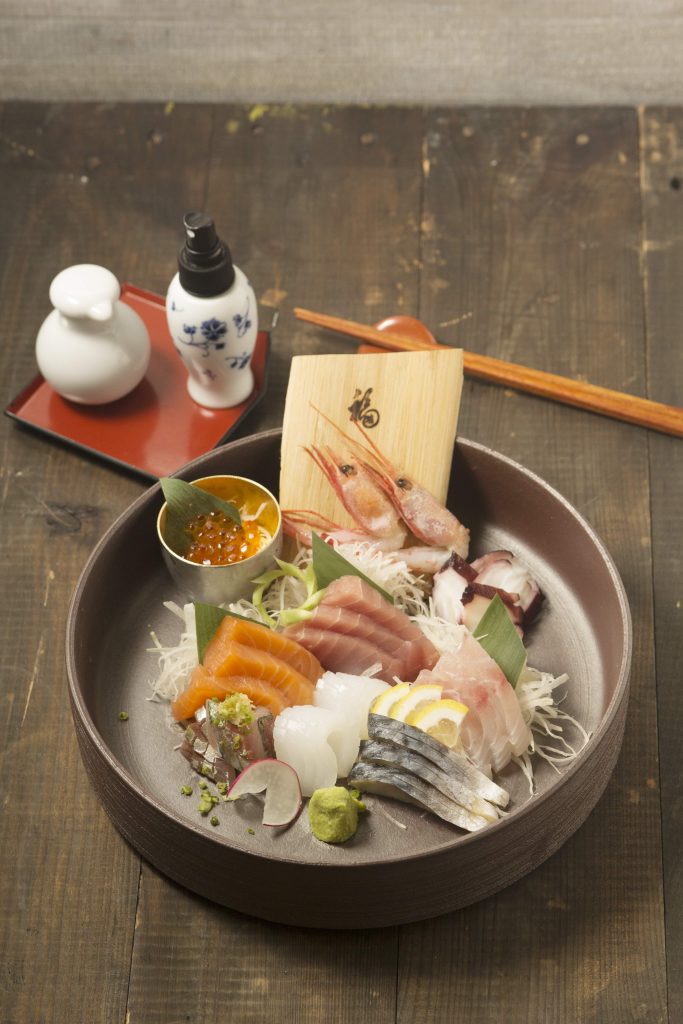 Sashimi 9 Shu Mori Php 1700
For those looking for a different blend of taste, try their Shiromi Sakana no Nanbanzuke made of whitefish & fresh orange, marinated in Japanese dashi vinegar.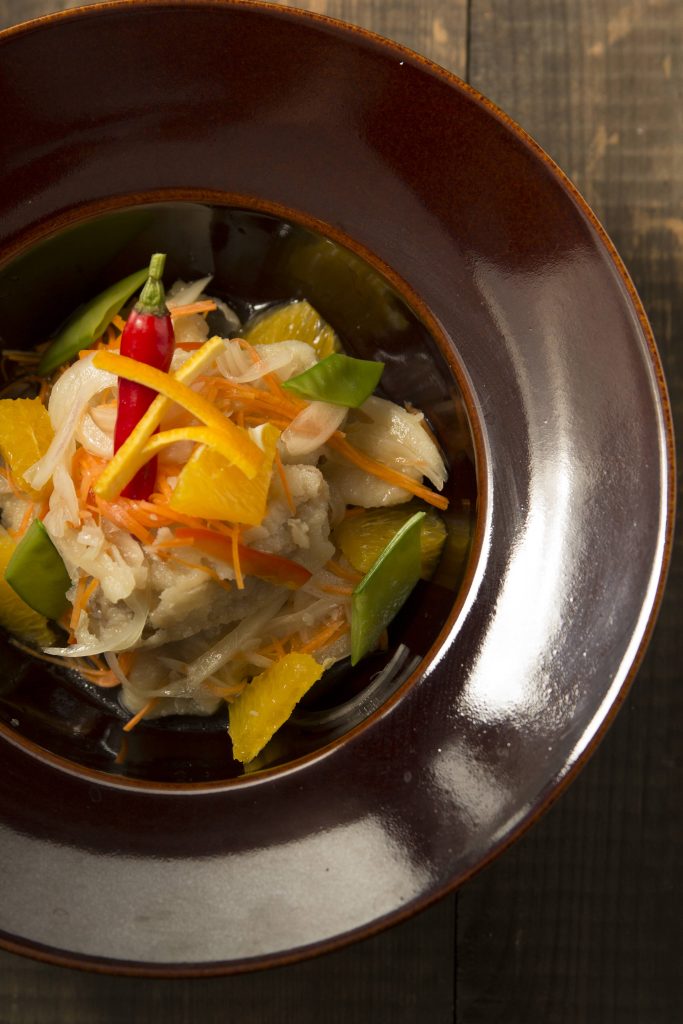 Shiromi Sakana no Nanbanzuke – Php260
These Japanese meals are best paired with Fukudaya's Japanese wines wherein you can find over 40 wines to choose from.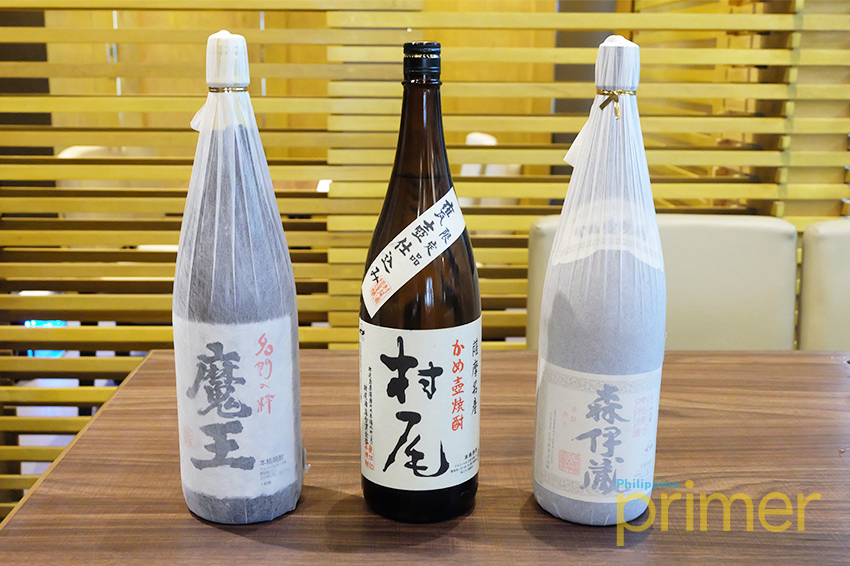 Fukudaya also offers more than 40 kinds of Japanese wine
Fukudaya Japanese Dining is located in Arya Residences, Taguig. For inquiries, contact them at 02-800-3563, 0927-264-0171 or 0998-805-6859.

G/F, Arya Residences Tower 1, McKinley Parkway, Bonifacio Global City, Taguig City, Metro Manila

0927-264-0171 or 0998-805-6859.