Business Talk with Elbert Cuenca, Steak Room Concepts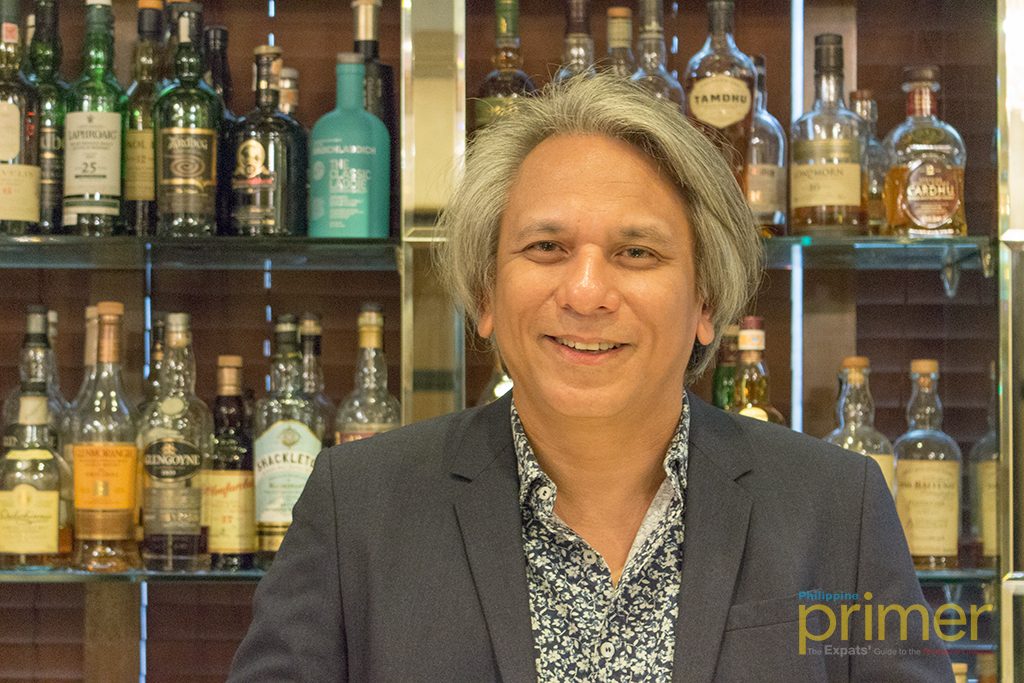 Elbert Cuenca has been involved in the restaurant industry for almost 23 years. He used to be involved with Apple computers, which means he knows both his tech and his food. He's happily married, likes to travel, and likes to ride his bike. He used to be part of the team that ran Ramen Yushoken, Mendokoro Ramenba, and Kazunori. He is now focusing on his original business venture: Steak Room Concepts.
Can you tell us about how you got into the restaurant scene?
My father was the president of Furusako Japanese Restaurant, which started in 1977. I believe that's where it started n  because I grew up knowing that our family had a restaurant business, although it wasn't my father's main business. Having that around you introduces the idea that maybe one day, you might be in the restaurant business.
I once worked in Club Mar to do marketing, which was my first official exposure to the hospitality industry. I was eventually asked by my cousins who were taking over Furusako to help them do the marketing for this new Japanese restaurant called Zen. This happened in 1995.
I did some consultancies in various clubs and restaurants after I left the family business in 2000 before I became involved in technology. I went back to the restaurant industry in 2002 when I put up Restaurant 12 in Greenbelt. It closed down in 2004, and that's when I had the most painful lessons of the restaurant industry: failure. It ended up being the best lesson because you learn from failure.
From there, I went back to technology and took on the odd job of becoming what you would call a "Personal Mac Tutor." I was teaching people one-on-one on how to use their computers. I started meeting a lot of people as a Mac tutor, including my good friend, the late Archie King. Archie King owns the Victoria Court Group of Companies. He was the one I pitched the idea of a steak restaurant to. He became both a partner and a mentor to me and we eventually found this space and opened Elbert's Steak Room in 2007.
What made you decide to go back into the restaurant business after all those years working in the tech industry?
There was really an innate desire for me to be of service to people. I think, in a way, I was feeling that, as a Mac tutor, I was serving people. I was helping them out, giving them knowledge and education; but I felt it was too limited because I was dealing with one person at a time. Not that I was getting tired of anything, I enjoyed what I was doing; it's just that I felt I wanted more. Every day you eat out, you see things. You see new restaurants, you see what's happening in the restaurant industry.
I've never taken my eye off the restaurant industry throughout that time. I would be keen on observing what everyone else was doing and what the trends were abroad and I had formed this idea for a restaurant in my head. I told myself If I was to do restaurant again, I should learn from the very painful lesson of losing a restaurant. I was king of the world at that time and I think this is one of the reasons why I failed. I was a bit too cocky, too brazen, too big headed about it.
I decided to take lessons from that failure and did the exact opposite. From being a flashy restaurant, I decided to do a discreet restaurant. From being a restaurant that was highly conceptual, I went with something basic. Instead of doing something completely ultra modern, I did something that's a little more contemporary and traditional. I went from high visibility to high profile. I would also be more humble because I felt a lot of those great things combined were the reasons why I had failed in the first place.
Ten and a half years later, this is what you have: a successful yet discreet restaurant that caters to a very discerning market.
"I was a bit too cocky, too brazen, too big headed about it."
– on opening his first restaurant
What do you think should go into creating a restaurant that has good food and a good following?
For me, you have to figure out why people go to you in the first place. Once you have a grasp of why people come to you, then you know what you need to do to keep them coming back.
Your objective is to fulfill what it is they are looking for. If they came to you for an experience that includes a high level of cuisine and service, then you must be able to meet those expectations.
I tell all my staff the same thing: our mission is not to make money out of people, our mission is to make happy customers. If every customer that leaves the restaurant is smiling, then we have accomplished our mission.
What are the qualities do you think of someone who wants to be a restaurateur?
There has to be an innate desire to be of service; that really is number one. It has to be the opposite of being a show-off and a boss.
A lot of restaurants fail because a lot of restaurants owners believe that the restaurant is the ultimate way of showing off their power, position, and their wealth. A better way of doing that might be to buy a Ferrari, stand beside it every day, and say "I'm rich, I'm powerful, and I can afford a car."
This [industry] is the exact opposite. You have to have an innate desire to be of service to people. You have to have to be humble and modest about it. You have to make sure it doesn't get to your head.
What exactly is Steak Room Concepts?
When I envisioned this business, I decided to simplify everything that I had done before. Instead of something grand, I decided to be something more basic; something that allows me to focus and take care of what we need to do.
If I had to put up a restaurant that would have a hundred dishes, you cannot make a hundred good dishes because there's no focus. You cannot focus on a hundred meals. I decided to simplify and go with serving steak.
I chose steak because it was something I grew up with. It's something I have always enjoyed and loved, and I always desired a great steak. I felt nobody in this country was able to fulfill my desire for a great steak. In fact, even in my travels abroad, there were a lot of disappointing steak experiences, so I said I'm going into the steak business.
It was the opposite of what Restaurant 12 was. Restaurant 12 had this concept of hosting guest chefs that would change on a regular basis. We would have a guest chef for a week, for a weekend or two weekends, while some would stay for a month. The problem was there was no focus on the cuisine. Your customers would come back trying to look for a dish they had last week only to realize it was no longer there.
I decided I would do something with a long-term vision. I wanted to be around not just for a couple of years, waiting for a return on investment and make some money. I wanted to be a restaurant that would be a staple, an institution that would last as long as I lived. If I can focus on a single concept, which in this case is steak, I told myself I have to be good at making the steak because there wasn't anything else I could brag about. I figured out that if that's all I do, how can I not be good? It's a single discipline, which is also one of the reasons why I did it.
We called it Steak Room Concepts because that was the business at hand. It's literally a steak room because it's a small place. You wouldn't call it a steakhouse, so we called it a steak room.
I wanted to go a bit literal in the naming process because I don't want to have people figure out the name of the restaurant meant. We don't want to be mysterious about it, and I just want to be straightforward. I put my name on the line, sort of like a personal endorsement. I believe most of the great institutions around the world would have the owner's own endorsement by putting their name on the sign. So Elbert's Steak Room is my personal offering of what a steak experience should be.
What gave you the confidence to put your name in the name of the restaurant?
I wanted to tell people and remind myself that this is a sincere personal offering. When you put your name on something, it's like telling people "I'm there" and this person is trying to serve you something, like Antonio's (Chef Tony Boy Escalante) and Sonya's (Sonya Garcia) in Tagaytay, or Peter Luger's Steak House (Peter Luger) in New York.
I always felt that it was the way to approach service industry: to literally put your name on the line and say that if this fails, it's Elbert who looks bad and not the restaurant. If you do it right, it's "Elbert" who looks good because it was Elbert who said he would offer all of this to you.
"There has to be an innate desire to be of service."

– on what it takes to be a successful restaurateur
After Elbert's Steak Room, you had a couple more restaurants.
When I first put up the Steak Room, the schedule was we're open from Monday to Saturday for dinner. We were supposed to be purely dinner. I thought daylight changed the mood and the ambiance of the restaurant so much that you would not be able to have the experience I designed in this restaurant.
There was a clamor for lunch but I cannot offer steak for lunch because it takes too long to make a steak and people are in a hurry during lunch. It would also be too expensive for lunch and I don't want people to accuse me as being too expensive. Combine that with a different ambiance and there wasn't a way for me to charge the same price. It's almost like watching a stage play, but instead of mood lighting, you make it very bright: the whole mood is lost you cannot enjoy it for what it should be.
Being a steak restaurant, we had a freezer full of steak trimmings: end cuts, tips from tenderloins, etc., that can't be served as a steak. I realized we could take these trimmings, make a menu with them, and serve it as lunch for businessmen.
We used steak meat in a different way. We made pasta dishes, sandwiches, and hamburgers from the meat. One of the products that we ended up doing was a cheesesteak sandwich, which is similar to what they do in Philadelphia, PA.
We looked for a bread supplier and played around with the idea of putting great meat into a steak sandwich. We would have people, customers who were alumni of Wharton [School of the University of Pennsylvania] coming in saying "We heard you have a cheesesteak sandwich." Growing up in Philadelphia, they (the alumni) were all craving for a cheesesteak sandwich. From that point on, the idea of putting up cheese steak sandwich came about. This was in 2009, and it gave birth to Elbert's Cheesesteak Sandwiches, a sandwich stand in Rockwell.
We had a good five-year run there serving cheesesteak sandwiches. I didn't believe in expanding this restaurant at the time. I believed if I was to open any other restaurant, I will do something different. It had to be something independent, something unique, a singular concept. I would not do two of the same restaurant.
During that time, a friend of mine approached me, asking me if we could do restaurant business together. He was a customer here and I said "Sure. Whatever do you have, let's do it together." We went through several different ideas (pizza being one of them) when one day we were hit with an idea: ramen. It was a time that ramen was becoming a craze not just here but in Japan and the U.S.
I told him "I'll help you." I wouldn't mind doing it, but I have to admit that maybe I was half-heartedly into it because it wasn't my idea. However, with me willing to help others, I have no problem being involved in helping someone who needs my services. He eventually found a way to bring in a ramen business from Japan: Yushoken.
We found a partnership with a restaurant group in Japan that had hundreds of restaurants under their business. Many of them are ramen, but they also had sushi, curry, and others. They also had many champion ramen chefs under their wing.
The idea was for them to come to Manila and Ryan Cruz and I would be their local partners. We agreed to be a joint venture partner for this restaurant in Manila. We, as the local partners, found a location in Alabang.
We were ready to open together with them. The agreement was they would be the ones to run the business, and we would be the ones to guide them on how to do it locally. We were blown away during food tastings, and I then became very invested in Yushoken.
This is sort of an odd story because something unfortunate happened. The president of that company passed away just before we were about to set up the business. When he did, we had to change the mode of the business.
We were no longer a joint venture. What they wanted to do was since we have done a lot of work (sourcing, looking for a location, etc.), they offered the business to us as a franchise. They would help us the same way they would if they were going to be in the business to honor the president who had this as his last project before he passed away.
That's when we decided we would pursue it. We invited other friends to put money in because we were no longer a joint venture, and put up Yushoken. I was directly involved in running Yushoken. I co-managed it with Ryan, who had no experience in the restaurant business. He was learning it along the way as we ran the business together.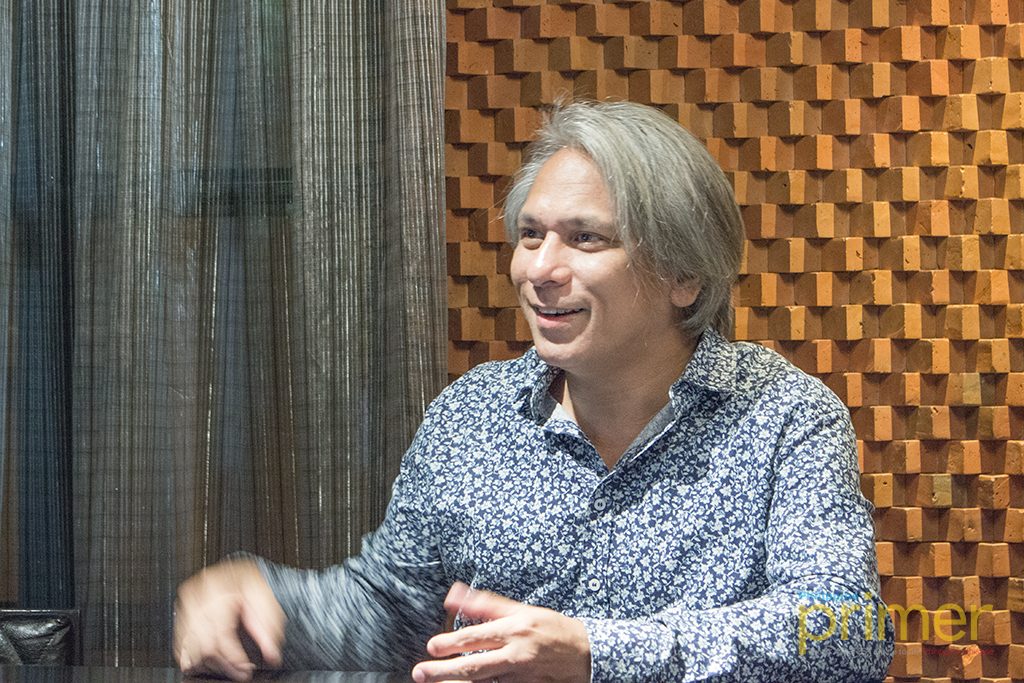 I would throw in ideas like not buying advertisements to make people come to us for the food. I wanted to grow the business organically so we decided not to branch out at first because we wanted to create a "legend" for ourselves. Everyone liked those ideas.
We eventually ran into a production issue. We weren't making enough soup at first so we invested in a factory, which then produced too much soup. We had to expand and opened Mendokoro. It was like a junior version of Yushoken, except it was the kind of ramen shop we initially wanted. We wanted a bar, we wanted people to buy tickets at the door before coming in; we wanted people to have a more serious ramen experience.
We wanted them to focus on the food and have a personal experience. There were no beverages, no music, and no dessert: it was just ramen and water. We were able to make this dream a reality because of the popularity of Yushoken. However, we were still producing too much soup even with Mendokoro in the mix. This led to us opening a Yushoken in Cebu.
We decided to do two different names because we didn't want to dilute the name of our restaurant in Alabang. We felt that if you put up two Yushokens in the same island, neither would be as special as it used to be.
When we went to Cebu, we had to take the popularity and reputation we had in Alabang. We had to tell them who we were, and that's what led to the branch in Cebu carrying the name Yushoken. We also didn't mind because it was on a different island. That business is now going into a fourth branch: a Mendokoro in BGC.
This was when I started thinking "Okay, I've done my part. It's a successful business, but it's growing beyond what I liked to do." As you can see, the Steak Room is still one branch, a small operation. I moved my sandwich shop from Rockwell to Alabang and then back to Rockwell because it didn't do too well in Alabang.
I decided if I'm going to go back and take care of this business (Steak Room Concepts), I need to be at 100%. I cannot run two businesses, so I told my partners I was resigning. This was around the time we were opening Kazunori, a restaurant we did with the chef of Yushoken. He really wanted to put up a Japanese restaurant in the Philippines that would not compete with Yushoken. I was involved with Kazunori until it opened.
I owed it to my investors to grow the Steak Room. It was doing very well, but I wanted to show them that we could do the same thing we did in Yushoken to the Steak Room and do a little bit of expansion.
Now, we're bringing back Elbert's Sandwiches to Rockwell. There's a new food hall opening in Rockwell called The Grid, and I decided to put together my Japanese food background and marry it with my steak background to come up with a steak teppan stall.
The Mendokoro in BGC has a mezzanine, which was a bit much for it to take. I took the mezzanine space and decided to bring my experience from this whiskey and cigar bar there. I'll be putting up a non-smoking bar that serves gin tonic and single-malt whiskey called The Upstairs Bar.
Those are the immediate expansion plans of Steak Room Concepts for this year. Along the way, I found a new project to work on. I met a chef, a Filipina who worked at Joël Robuchon in Paris, London, and Singapore, who wants to put up a restaurant. I tried their food and needless to say I was impressed.
I'm going to be partnering with her for a new French restaurant that will be opening somewhere in Legaspi Village this year.
What separates your restaurants from others with a similar concept/theme?
For one, it's very small. We're probably the smallest steakhouse anywhere, and that's by design. I want to be able to focus and take care of our customers. The fewer tables you have, the easier it is to be attentive to your customers.
We're probably the only the steak-centric steakhouse, i.e. we don't offer other dishes. Other steakhouses will serve seafood and pasta, but we focus solely on steaks. We do have seafood on the side — it's in the fine print of the menu — just in case, but it's not something you feature.
This business has grown from a dinner-only steak restaurant to a lunch and dinner. The lunch is a completely different restaurant. It's very casual: I remove all the tablecloths, it's all paper napkins and paper plates because it's daytime. It's a restaurant that has a lunch and dinner service with a completely different menu at lunch. The price of lunch is about a third or a quarter that of our dinner because it's an executive lunch. We don't serve steak, but we serve prime rib for anyone who wants to have a steak-like meal.
The second floor was offered to me about 4 years ago and this is where we are now. This used to be occupied by a travel agency that was downsizing, so I took the opportunity to expand the business and I put up this huge private room that takes about 15-16 people.
It's completely private from the restaurant because it's another floor, and we have adjacent cigar and single-malt bar. We played off of steak (being a very manly dish) and continued with cigars and single-malt, which were also very manly products.
That is how this business has grown: a restaurant that has both lunch and dinner, and a cigar and single-malt whiskey bar called the Riedel Room, named after the Austrian glass manufacturer. Both have completely different markets, but they are all in one restaurant. The lunch market is different from dinner and neither the lunch market or dinner market really come here to smoke and drink.
What were the challenges you ran into when you first opened Elbert's Steak Room in 2007?
I would say the biggest challenge was that coming from a very modest background, I ran out of funds building this restaurant.
I really needed to open [the Steak Room]. I already had the beef shipped from the U.S., and it was scary because they were about to go bad if I didn't serve them soon. The problem I had was the restaurant wasn't completed and I couldn't [complete it] because I ran out of funds.
What I did was I decided to open the restaurant partially. I had three tables and enough money to buy linen, plates, glasses, and cutlery for those three, so I opened with just three tables.
My bar counter had no marble on top, the restroom wasn't functioning yet, so customers had to go to the kitchen to wash their hands. There was a communal bathroom outside if they want to use the toilets, so we were half-baked when we opened, but I had allowed customers to come. I didn't even have money to put up a signage or complete lighting. We are a restaurant that was starting out partially and we had customers every day.
The beauty of my past was that everyone I had met tutoring were my customers. They came from different industries: doctors, housewives, business owners, lawyers, bankers, etc. One person invites another person, and word of mouth traveled. This was when I realized I don't need to advertise. I didn't even have to put up a sign.
This was a restaurant that grew organically. The money I earned from each table, I would use to buy other things to complete the restaurant. I could finally buy more plates, the marble for the bar, complete the bathroom, add more lights, and more furniture.
This was in July 2007, and we completed the restaurant in December. We were reusing our profits so that by the end of 2007, we had no profits to speak of because we reinvested everything back to the restaurant.
It was a nice success story because every customer that kept coming during those days saw us grow. So they grew with us. They're like family; they saw us transform from an incomplete restaurant into something that it is today. We explain it to them, you know, you are our partners in success because what you're doing for us by eating here is helping us finish this restaurant. It was a challenge that turned into a great success story. From then on, I decided that we would not put up a sign. 
We didn't have a sign because I didn't have money for a sign and I also didn't know where to put up a sign if I had the money for it. I had a logo which I designed, but I was worried that if I put up a sign outside, does that mean to say, people would come in that I don't know.
I was also worried about pulling in people who don't understand us. They might get the wrong impression and be shocked at the price because it's not a cheap dinner. We liked the word of mouth because they would tell people to prepare a certain amount.
We all have our first-time experience, and if I changed it, I would deprive the people who came here and went through an experience; it would be unfair to them.
What are your plans for the foreseeable future?
I don't want to think of those things. A lot of what I do is organic. I don't look for projects. I don't push myself to do more. I take opportunities as they come along.
The desire is not to make money out of the food; the desire is to share this food with as many people as we can. This was the case with the French restaurant. I met the chef, I enjoyed her food, and I told her "I believe the Filipino market deserves to eat your food." Serendipitously, somebody offered me a restaurant and it was close. It was already equipped and all I had to do was renovate the interior and change the name.
You know how things just fall into place? The Upstairs Bar in Icon? That was also by accident. Mendokoro didn't need the mezzanine space, so I put a bar there. I like to go out for a nightcap before I go home from BGC, but I don't know where to go. So this is me fulfilling my own personal desires and needs as well.
I think I represent the market as well, or at least a segment of the market. That's how I felt about the Steak Room. I've been looking for something like this but It didn't exist, so I created it and I'm happy to see that people agree with me. The same goes for sandwiches when we were in Rockwell and the ramen.
All my projects are projects that fall into place. They are opportunities that present themselves. I don't pursue projects and force the issue. I pursue them because everything falls into place.
How would you describe your management style?
I am very casual. I'm not structured at all. I believe in things running naturally and organically.
When I need to hire people, my interview normally lasts 5 minutes. After that, I tell them they can start the next day, and they (the applicant) are shocked. For me, the only way to know if you're somebody who can work for me is if you can do the job, and I can't tell that just by talking to you or looking at your resume.
I'm more like a friend to my staff. I don't want them to look at me as a boss. I'd rather they look at me as their mentor, guide, or somebody who leads them.
I'm also very idealistic. My management style is to share with them the things in my head about why I do things and how I do things. One of the biggest lessons I'll always teach them is that money should never be your motivator, and that shocks them.
If you keep working for the money, your customers will know that you're just out to make money out of them, and they will not come back. But when they see it that you're not after their money, they will feel that you're sincere in trying to serve them. If they tip you, that's great, but don't expect the tip; it's a reward. It's how we elevate and maintain our service standards.
Who are the people you look up to?
I would say Archie King. He was my partner. He was the first one who invested in me, and I learned that later on.
He had guided me along the way. When we first opened the business, even when I was running out of money and I asked him to put in more so we can finish this, he said no. He wanted to teach me that this is what business is. "I have given you as much as I think I should give to the business and you need to maintain the majority stake of this business. If I put more money than you, then I'll own your business–and that's not what I wanted to get into."
He was that kind of a mentor: he was teaching me the hard way. So I really had to learn, but with his guidance. He's a multi-millionaire businessman and for him to share his knowledge to me, to teach me the discipline of building up a business almost like a son, I would say that he is the guy I look up to, my mentor.
A lot of my philosophies, ideals, methods, and manners of thinking were influenced by Steve Jobs of all people. There's a time when Apple wouldn't advertise anymore because they felt that people would just come to them and they would give their product.
I always believed in the simplicity and ease of use [of Apple products]. A lot of these elements are what I put in my customer experience. I want to be as straightforward and as simple as possible, with not much routine or difficulty.
"The desire is not to make money out of the food; the desire is to share this food with as many people as we can."

– on what should drive you as a restaurateur
What has made the most or the biggest impact on your role as the head of Steak Room Concepts?
Well, in the past 20 years, the Steak Room really is the turning point. I can go further back and say Restaurant 12 was the biggest impact because it was where I lost everything, but the steak room is where I had put every lesson I learned in the past into place and make it work.
This is what shaped me to be who I am today because putting up this restaurant is when I decided I will no longer be that cocky restaurant owner. Steak room really is that big turning point. When I put up Restaurant 12 I had one huge investor, so we had a near-bottomless pit of finances to put up a restaurant. The budget for that restaurant is double the budget of this restaurant, so I learned to simplify and scale down.
Can you describe to us a typical day of work?
This is what an ideal day will be like for me: I will wake up at 5:30 and I will bike at least about 50 kilometers in the morning. I will go about my day working at home answering emails, talking to suppliers, making sure that things are in order, and then I will have lunch in one of my restaurants or other restaurants. I always eat out. I never eat at home because I either check on myself or I check on others.
Afternoons will be spent either working, watching a movie, or something. I like to have personal time. By dinner time, I will always hang out here in this restaurant, and this bar after that. Hopefully, I will go home early enough so that I can wake up early again the next day.
My office is my bag. My computer, my papers, they're with me wherever I go. I don't have a desk anywhere. I don't have an office because my office is my bag. If I'm in a car, I will be working in the car.
I don't believe in working too hard. I believe working should be fun and easy. That's why I said when I interview people, I don't do the 50 questions. For me, I simplify things as much as possible. I just say "Please come to work tomorrow and let's try you out." It's like an audition, every day is an audition.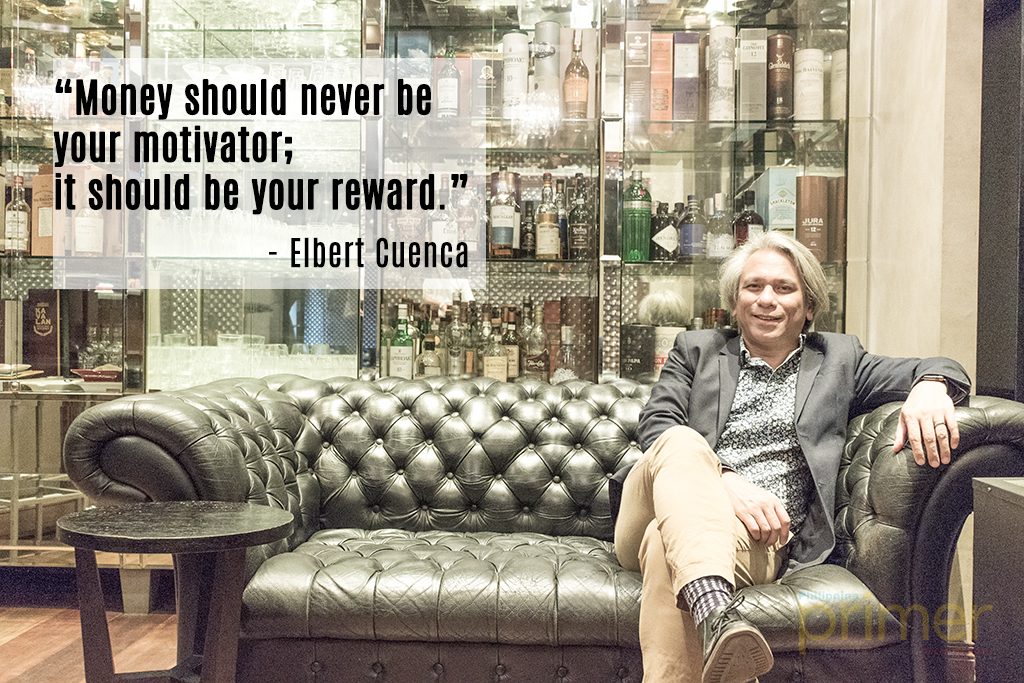 Can you give us like a quote or a phrase that kind of motivates you or that keeps you going?
I guess it would be exactly what I said earlier. Money should never be your motivator, but it should rather be your reward. 
---
A shorter version of this interview appears in the June 2018 issue of Philippine Primer English magazine.