Beat the Summer Heat: 9 Local Refreshments in the Philippines
Being in a tropical country that gets really scorching during the summer, Filipinos have come up with different kinds of refreshments that can help them beat the heat. Many of these have become a staple in the Philippine street food scene—a great way to cool down after enjoying local grub.
The awesome thing about local refreshments in the Philippines is that they're cheap, accessible, and delicious as many of them make use of fresh fruits. Check out these most common local refreshments and beat the summer heat the Filipino way!
Halo-Halo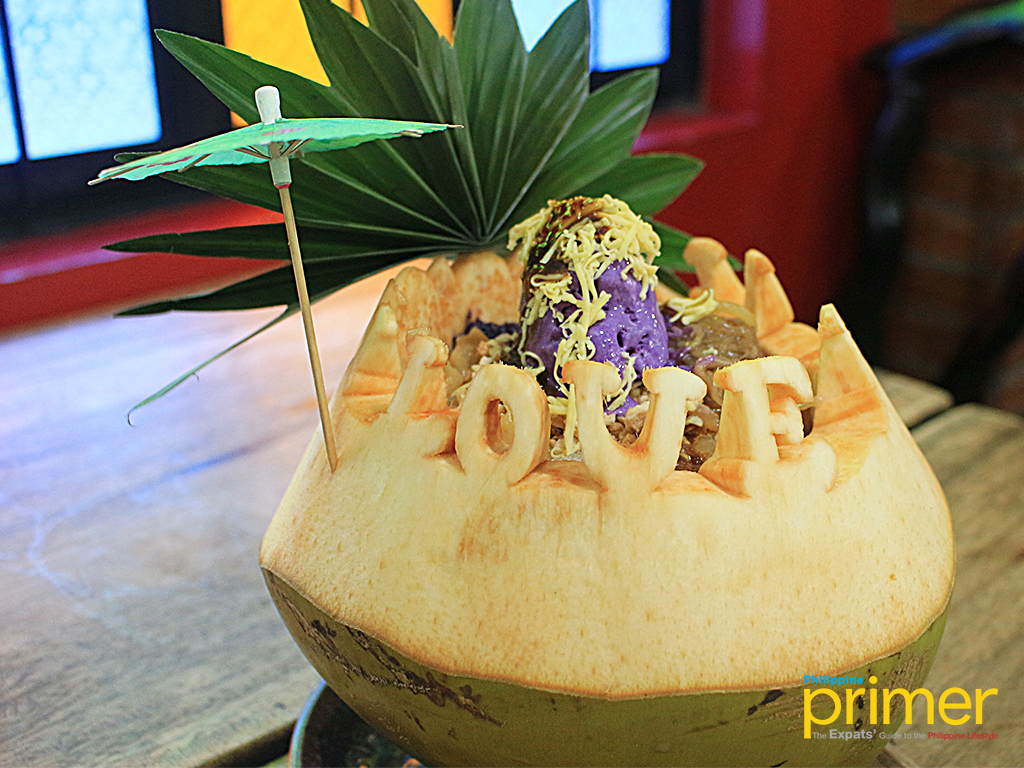 Halo-halo is perhaps the most globally known Filipino dessert. Literally translating to "mixed," halo-halo is a mix of various ingredients and shaved ice. The usual ingredients are saba banana, macapuno (coconut sport), jackfruit, corn flakes, rice crispies, sweet red beans, nata de coco, gulaman jelly, tapioca pearls, ube (purple yam), leche flan, and evaporated milk.
Also read: Halo Halo de Iloko in La Union
Sago't Gulaman
IMAGE Kawaling Pinoy
Sago't Gulaman is a cheap drink (you can buy one for Php 10!) that never fails to satisfy the thirsty. It is a simple drink made with brown sugar syrup with vanilla essence, mixed with gulaman jelly and tapioca pearls (sago).
Saging con Yelo
IMAGE Kusinerong Pinoy Recipes
Saging con Yelo is a simple refreshment or dessert made with sweetened saba banana mixed with evaporated milk and shaved ice. If it's cooked well, the bananas are soft and delightful to chew on!
Mais con  Yelo
IMAGE Cook Eat Share
A variation of Saging con Yelo, Mais con Yelo makes use of creamy corn mixed with evaporated milk and shaved ice.
Buko Juice
IMAGE CASA Veneracion
Since coconut trees abound in the Philippines, it's no surprise that buko juice vendors also abound on the streets during summer. Buko juice is a very simple, cheap, and certified refreshing drink that's made with fresh coconut water and shaved buko. Sometimes, milk is also added.
Fruit Shakes
The most common and best-loved fruit shake in the Philippines is the mango shake. It is made by blending ripe mango, milk, and ice together to create a smoothie.
Ice Scramble
Ice Scramble: Good old street food treat. #NoongBataPako pic.twitter.com/rgPXHFcqTW

— Joan Halili (@iamjoanhalili) March 6, 2015
Ice scramble, or "iskrambol" as it is popularly called by locals, is a favorite treat among kids. Ice scramble carts are usually found selling shaved ice with various flavors topped with chocolate syrup and milk powder near schools and town plazas.
Ice Candy
@lhadyjhane03 @vicegandako pusong Pinoy pan lasang Pinoy si Sam ice candy kahit malamig hehe pic.twitter.com/chv1qj9S0C

— felicitas (@rodtacio) January 21, 2016
Ice candies are the Filipino version of ice pops. Instead of being frozen around a popsicle stick, this Pinoy dessert makes use of a long slender plastic bag where the mixture is poured into and frozen. Ice candies are usually sold in local stores and by roaming vendors.
Dirty Ice Cream
Eto yung dirty ice cream na never pa ko nagkaroon ng sakit hahahaha 💞😍 pic.twitter.com/4cCFNov9ie

— smayl (@brigethdl) January 21, 2018
Don't let the name turn you off. It is simply called dirty ice cream because they are sold on the streets and are prepared in a way that's not as sophisticated as expensive brands or those in restaurants. Filipinos are attracted to dirty ice cream because of its affordability and novelty. If you're not sensitive, then you should definitely try this!
Which one is your favorite? Let us know in the comments!
---
Written by Rizelle "Rei" Leaño