Let your hair experience the 'Junca system' at Junca Salon in Manila
Let your hair experience the 'Junca system' at Junca Salon in Manila
In need of a new beauty salon? Check out Junca Salon.
Women with hair problems may find it hard to search for a beauty salon that can fix their hair dilemmas in an instant. But now that Junca Salon is here in the Philippines, you can now experience what they call as the Junca system.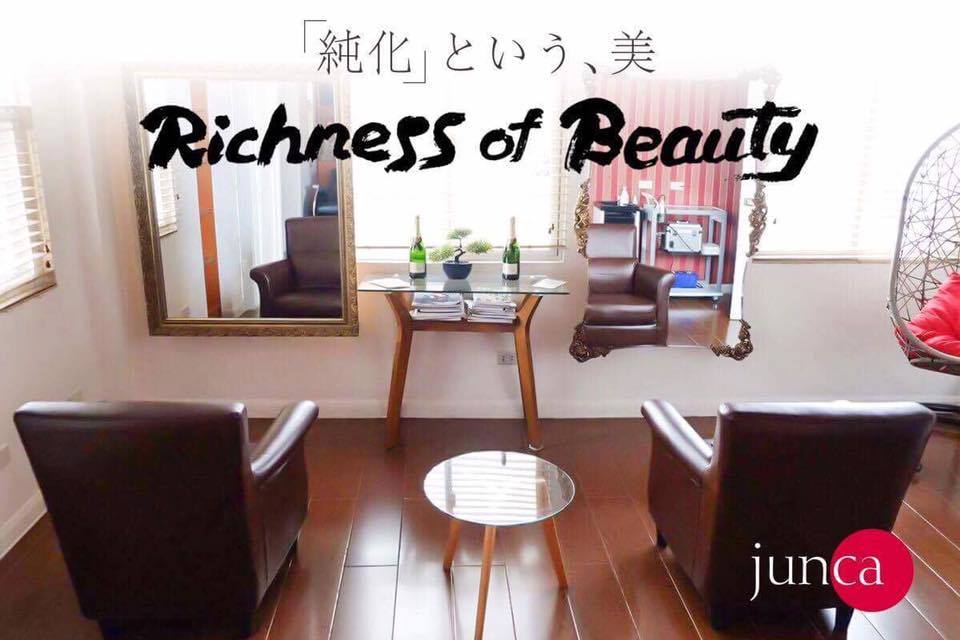 Feel at home in their salon!/IMAGE Junca Salon's Facebook page
Junca Salon is a first-class Japanese total beauty salon for women which takes pride of their Japanese state-of the-art system, with a philosophy called "Juncalogy." This philosophy aims to make people healthy and beautiful.
Junca Salon Group CEO Mr. Hisayuki Nagatome trains Junca staff about the Junca technique/IMAGE Junca Salon's Facebook page
With their own method and technology called the "Junca system," which uses the latest and high-quality technology for their hair care services. In this system, Junca hair experts make sure that they understand the current hair condition first, before performing any treatment. After that, they make sure that the products they use are Japan-quality, meaning that these have been tried and tested already.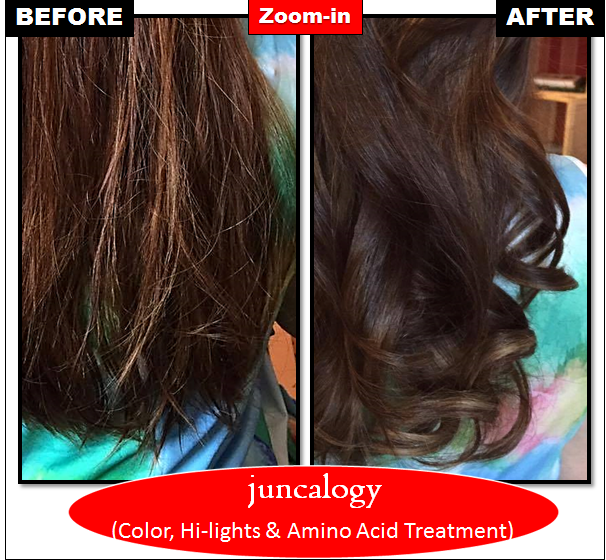 Experience Juncalogy! In this photo, the damaged hair was treated with Platinum essence to make her hair healthy. Prices for each treatment may vary depending on hair length/IMAGE Junca Salon's Facebook page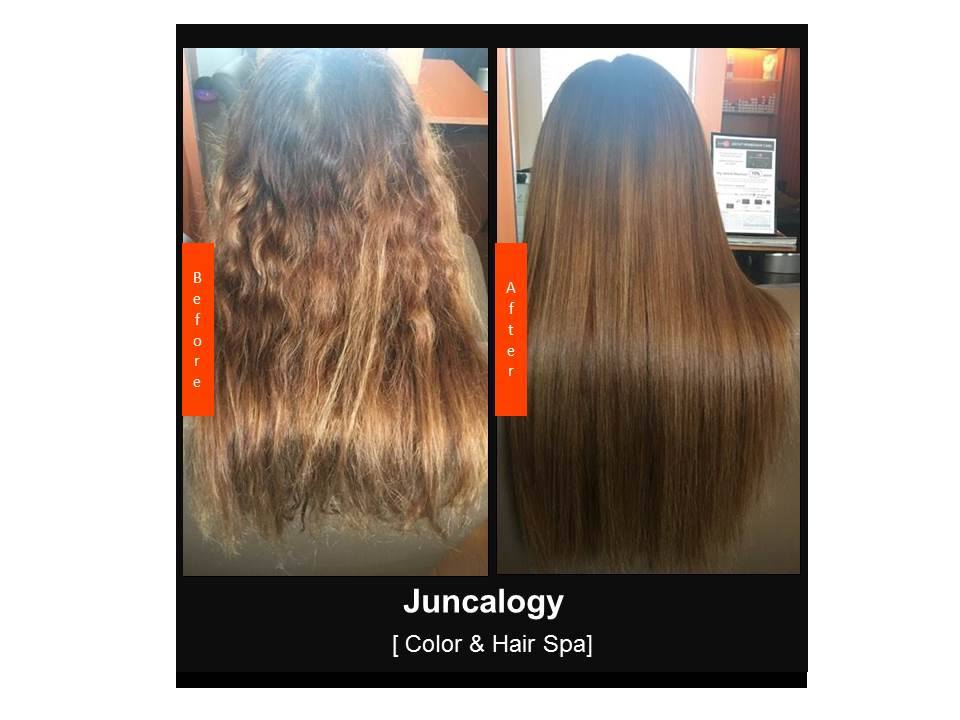 Color and Hair Spa before and after photos/IMAGE Junca Salon's Facebook page
Aside from making the hair healthy, they also make sure that they make it more beautiful with the customer's liking. In their branches in Quezon City and Makati, they offer hair color services, haircuts, cleaning and polish for both foot and hand, and foot and hair spa.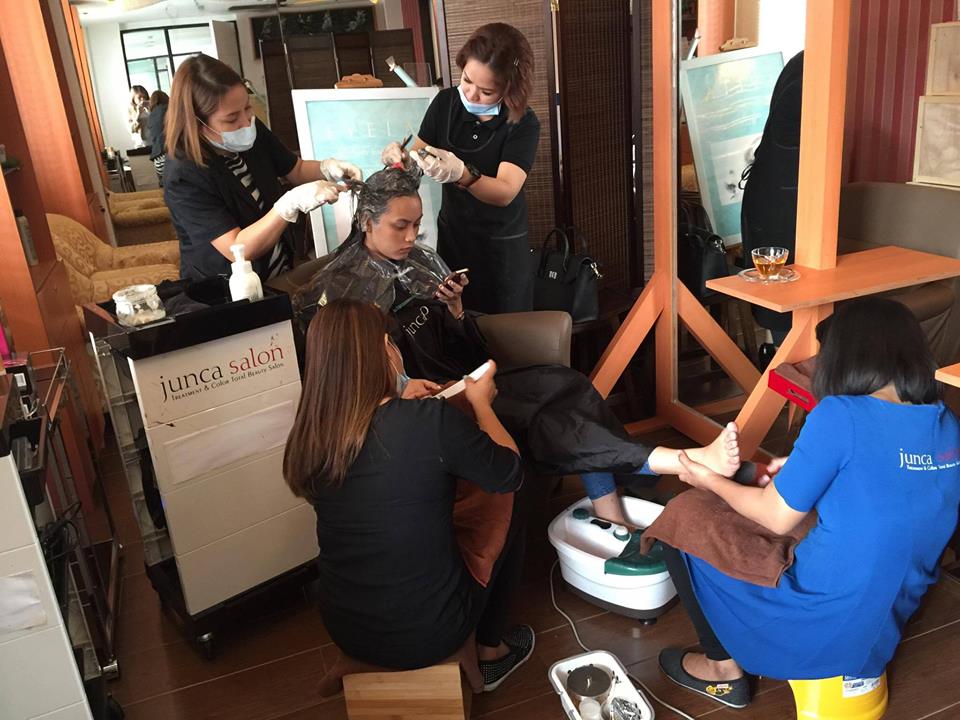 Sit comfortably as well-trained Junca staff make you more beautiful/IMAGE Junca Salon's Facebook page
They also offer Hydrogen Head Spa (P1,700 to P2,300) which cleans the scalp, softens hair, and helps in blood circulation. They also have Hydrogen Foot Spa with Scrub for only P550, which also helps in proper blood circulation, relieves stress, and helps as well in insomnia cases.
Looking for a new place to make your hair healthier and more beautiful? Visit Junca Salon now! For more information, see the details provided below.
---
*Prices may vary depending on hair length/condition
**Images grabbed from Junca Salon Group's Facebook page
DETAILS
Quezon City Branch
Address: 58 Sgt. Esguerra Ave., South Triangle, Quezon City
Operating Hours: 11:00am to 8:00 pm (Tuesday to Sunday); Closed on Monday
TEL: 02-287-1080
Mobile: 0915-747-7470 (Globe); 0921-723-5079 (Smart)
Makati Branch
Cityland Pasong Tamo Tower, Chino Roces Ave., Makati City
Operating Hours: 11:00am to 8:00 pm (Tuesday to Sunday); Closed on Monday
TEL: 02-810-3314
Mobile: 0917-948-5801 (Globe); 0919-904-6288 (Smart)
Facebook Page: https://www.facebook.com/juncasalon/
Website: www.junca-beauty.com
Email: info@junca-beauty.com